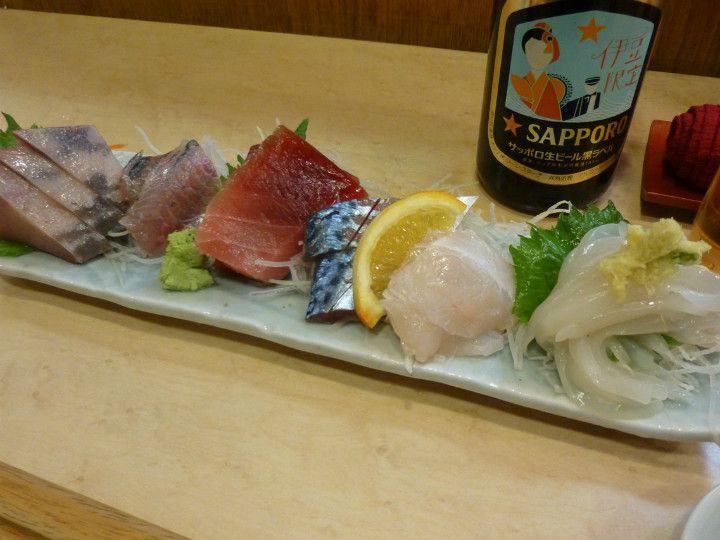 There is a promenade along Itokawa River that runs through the heart of the City of Atami. On the 300 m long promenade, cherry trees called Atami Zakura bloom beautifully in mid-January every year. An Izakaya (gastropub) Hisahana is situated by the Itokawa River promenade where locals go to relax. The popular restaurant offers delectable dishes using fresh local fish and ingredients in season. They have a wide range of selections on the menu, such as assorted sashimi, simmered fish, grilled skewed chicken and fried chicken. Most of the dishes are reasonably priced at under 1,000 yen. They also serve junmai sake (made with no added alcohol or sugar) that is collected by the owner from all over Japan.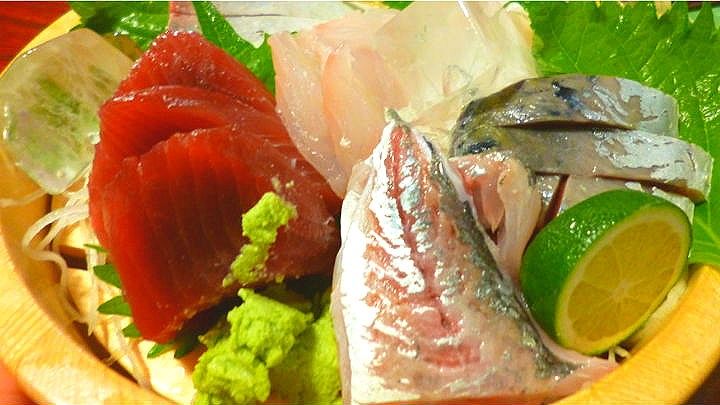 (Source: 食べログ)
A Variety of Fresh Local Fish!
Hisahana is proud to serve delicious dishes made with extremely fresh local fish. You can enjoy fresh seafood at a reasonable price because they purchase seafood directly from local fishermen in the morning. This restaurant is very popular with locals as well as tourists.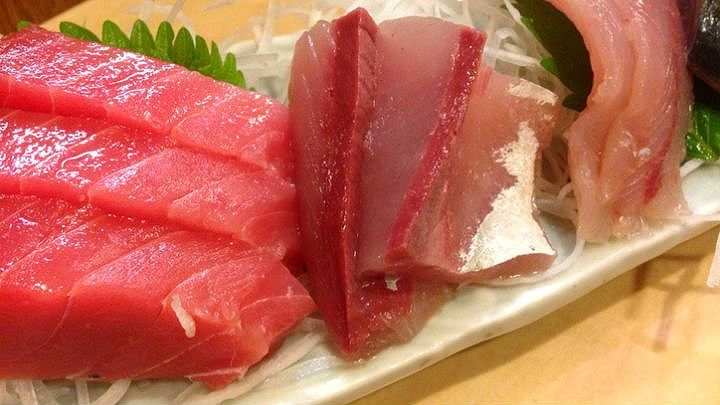 (Source: 食べログ)
Exquisite Fresh and Thick Sashimi
The most popular item at this restaurant is assorted local sashimi (from 1,000 yen). Everything is very fresh because they come from the nearby ocean. This reasonably priced plate consists of several kinds of thick slices of fish of the day selected by the chef.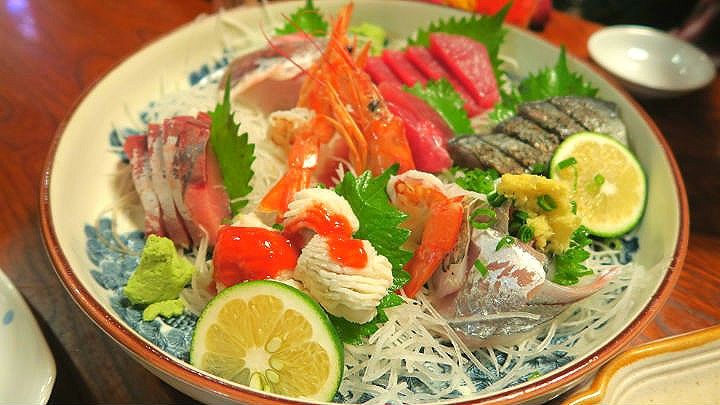 (Source: 食べログ)
A Dish that Pairs Well with Sake
Their Kinmedai no Nitsuke (simmered alfonsino - 1,450 yen) is highly recommended. This premium fish is at its peak of the season from December through March. The thick sweet fatty meat of the fish remains moist while simmering. The dish is light and refined, so it goes well with Japanese sake.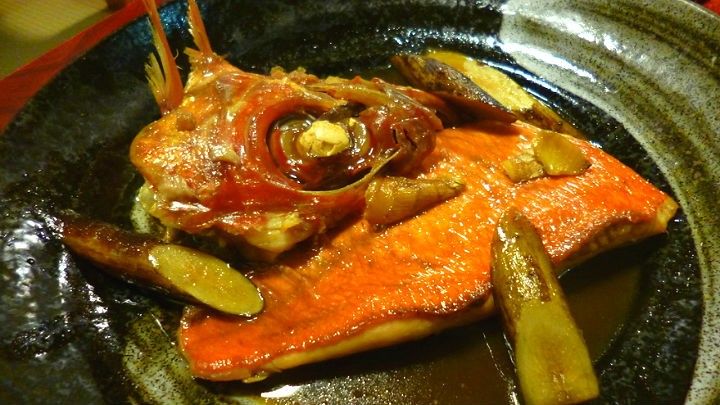 (Source: 食べログ)