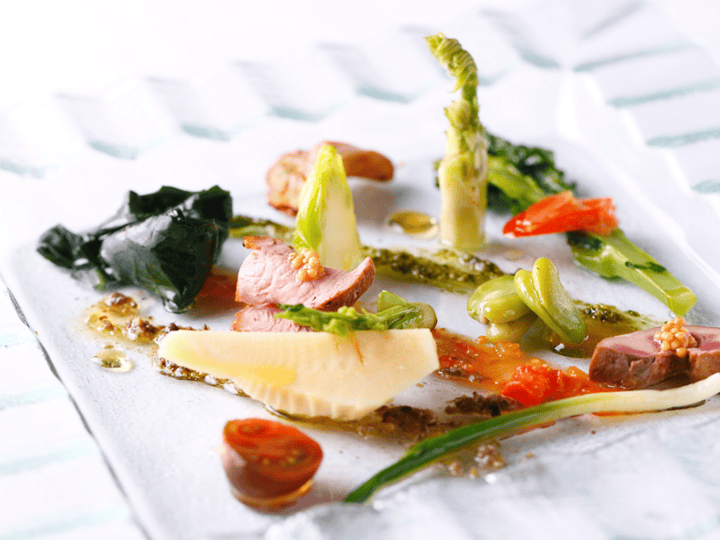 Higashiyama Robert Dumas is an authentic French restaurant situated in a nostalgic and traditional tea house district in Kanazawa, Ishikawa, called Higashi Chaya District. In this restaurant, a chef, who worked at three different, three-starred French restaurants, serves amazing French dishes made of plenty of local vegetables. Inside the renovated tea house, built 100 years ago, there are counter seats on the first floor and Japanese-style rooms on the second floor. You can enjoy meals in the chic Japanese-style building.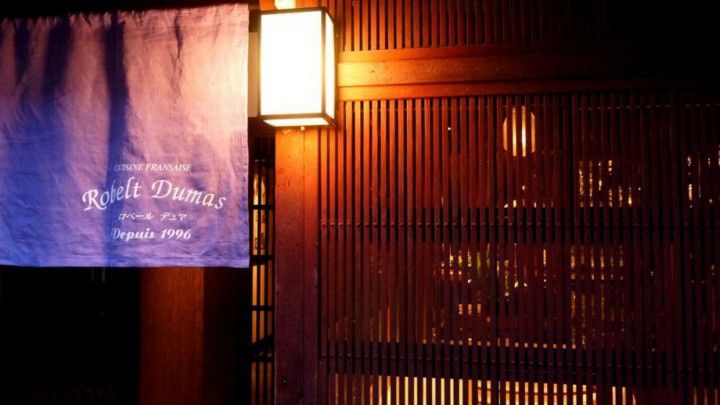 (Source: 食べログ)
Have authentic French cuisine in a nostalgic tea house district
An authentic French restaurant stands in a teahouse district. Here you can enjoy typical French cuisine made of Ishikawa's famous vegetables called "Kaga vegetables" and local and seasonal seafood, such as shrimps or tuna, inside the traditional tea house.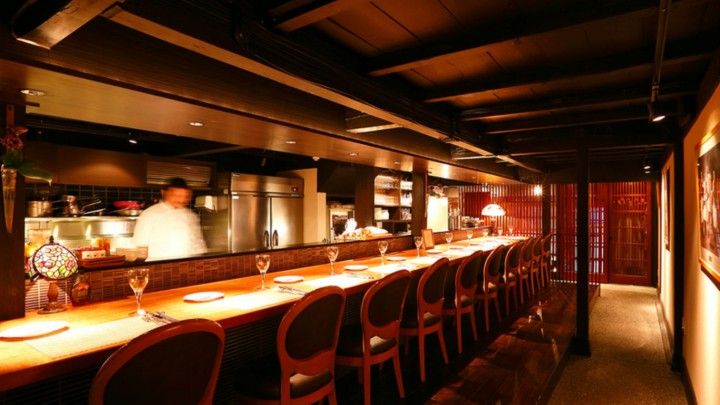 (Source: 食べログ)
French cuisine made of well-selected ingredients
In addition to seasonal and local products, the chef serves seasonal dishes made of well-selected ingredients, imported from Europe. In fact, you can taste those authentic dishes for quite reasonable prices: "Petit Paris Bistro Course" is available from 2,900 yen.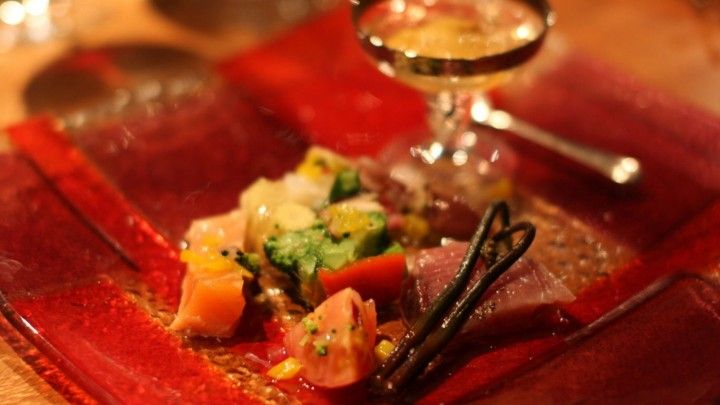 (Source: 食べログ)
Japanese atmosphere of renovated tea house
A traditional tea house of Kanazawa in Ishikawa, "town house" was transformed into this restaurant. Therefore, there are Japanese rooms on the second floor. It would be a great experience to taste delicate French cuisine inside the tea house with more than 100 years of history.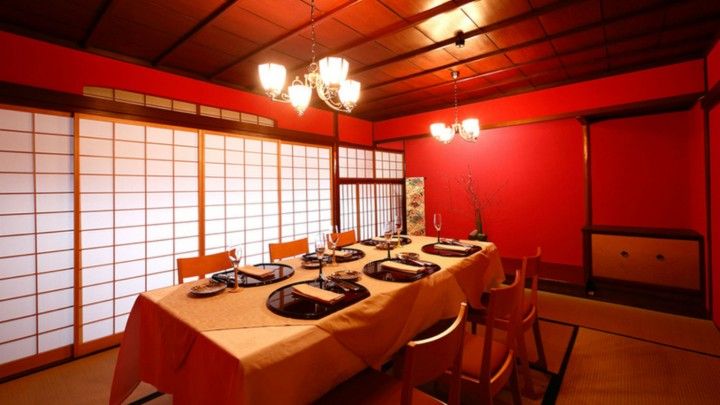 (Source: 食べログ)