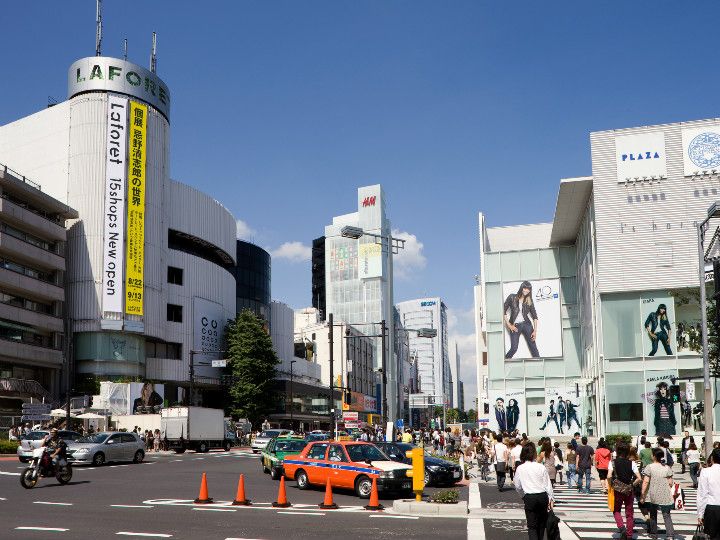 Harajuku is well-known for being the source of Japanese youth culture. It is filled with stores of goods, accessories and clothing! It is also known as the birthplace of crepes and pancakes in Japan. It is fun to window shop while you walk and nibble on some crepes! There are two sides to Harajuku: a pop and colorful side full of young people dressed in various unique styles, and the Meiji-Jingu (shrine) side, where you can experience the distinctive Japanese culture with a sublime and ceremonious aura.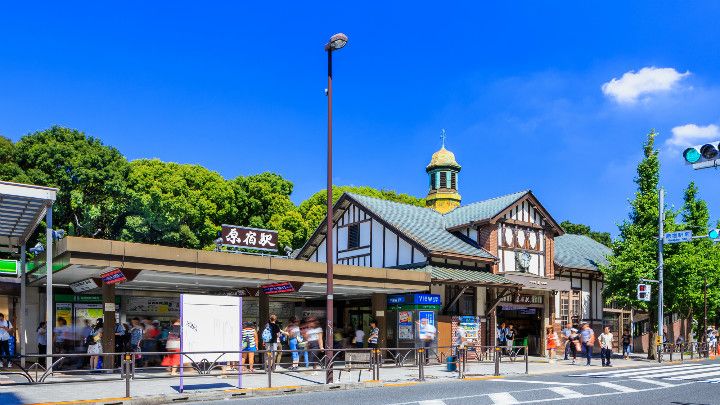 (Source: momo / PIXTA(ピクスタ))
Takeshita-dori (street)
Takeshita-dori is a street about 350 meters long that is packed with fashion stores targeted for the younger generation. On weekends and holidays, the street is crammed with visitors. Since Harajuku is the center of Japanese subculture, you will see people dressed in some unique outfits including goth and lolita styles.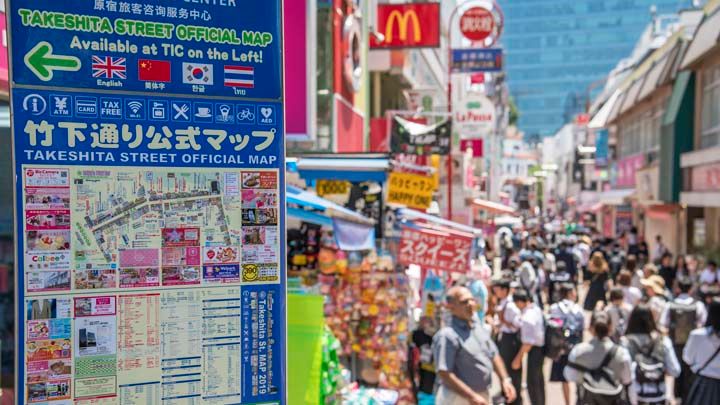 Omotesando Hills
Omotesando Hills is a shopping complex that has about 100 refined, high-end stores. The unique architecture designed by the renowned Japanese architect, Tadao Ando, includes the main building with a soaring ceiling, surrounding spiral slope, and enormous stairs in the centre. Many events related to art and culture introducing the latest Japanese fashion are held here.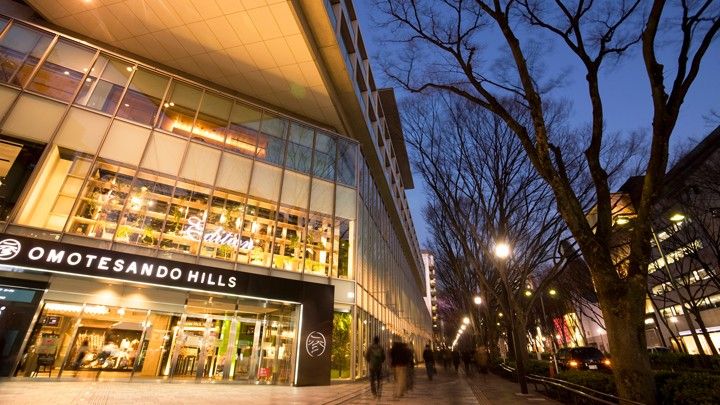 (Source: YNS / PIXTA(ピクスタ) )