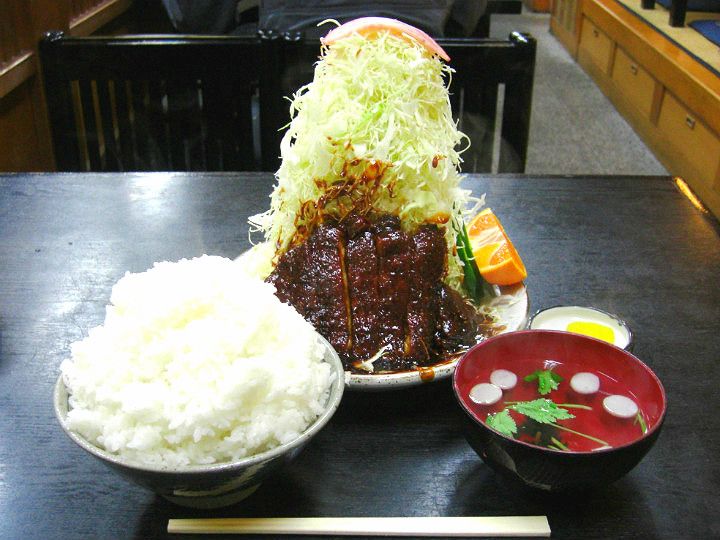 Located in Otobashi Shotengai (shopping street) near JR Otobashi Station, Haguriya is a well-established udon restaurant that was founded in 1927. Although its specialty is udon, it offers a wide selection of food, including soba, ramen, katsudon (rice bowl with pork cutlet) and curry. The restaurant has been popular with locals for its various kinds of dishes. All of their dishes are reasonable, large portions and delicious! It is a perfect restaurant for big eaters.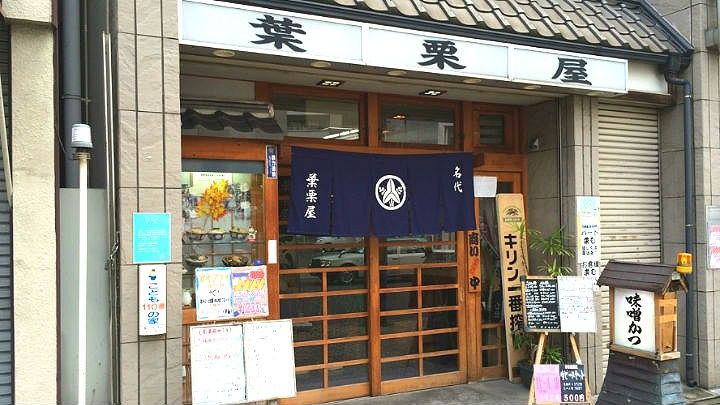 (Source: 食べログ)
All in Generous Portions
All of the dishes at Haguriya are served with generous portions. Especially you will be surprised at the huge amount of fresh cabbage that comes with their famous Misokatsu Rice. The mountain of cabbage is up to 25 cm (9.8 inches) high.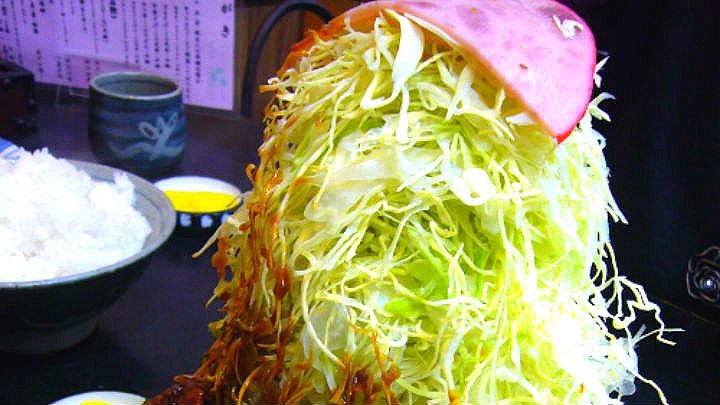 (Source: 食べログ)
Popular Cutlet in an Udon Restaurant!
The most popular dish at this restaurant is Misokatsu Rice (pork cutlet with miso sauce and rice 1,100 yen). The large amount of cabbage that comes with the dish goes very well with the rich miso sauce! The tower of cabbage could collapse while you are eating it. They offer an extra plate for you to portion out the cabbage, so you can take your time and enjoy the dish.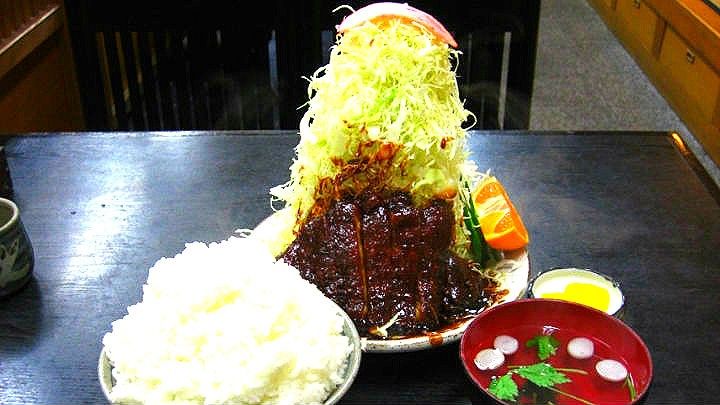 (Source: 食べログ)
Authentic Handcrafted Udon
We recommend Misokatsu Udon (pork cutlet with miso sauce over udon - 1,050 yen) among many kinds of udon. Their handcrafted udon is chewy and firm. You will enjoy a wonderful combination of the miso cutlet and the chewy noodle in a miso-based soup.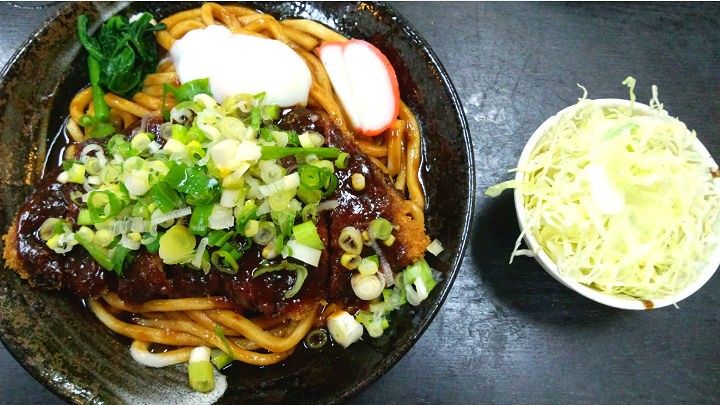 (Source: 食べログ)