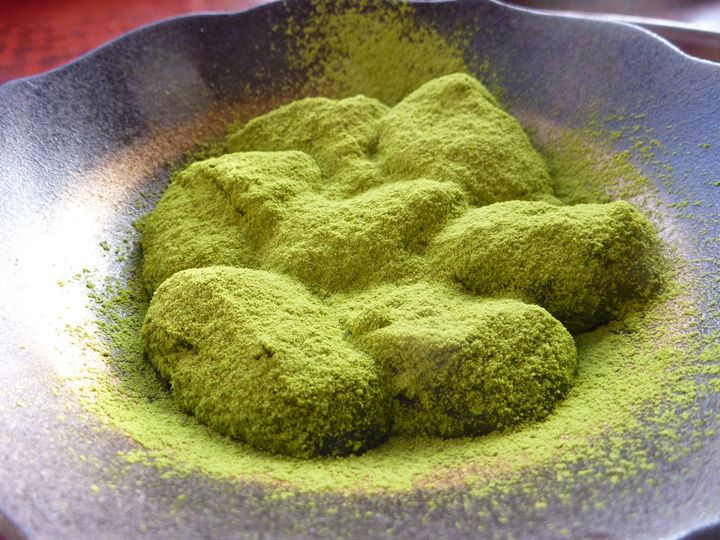 Gion Komori is a remodeled riverside teahouse located in the preserved district of Kyoto's traditional "machiya" houses on Shinbashi-dori. Here you can enjoy specialty Japanese sweets in a relaxing atmosphere while looking out upon the river. The azuki (red bean paste) are grown in Hokkaido and cooked up fresh every day. The warabi mochi (bracken starch dumplings) are made from 100% warabi powder which is also made fresh every day. The teahouse also makes anmitsu bean jam treats with kuzu (arrowroot) fresh after ordering which has a jelly-like texture. This is one famous teahouse that offers warm hospitality without sacrificing any of the quality of the ingredients.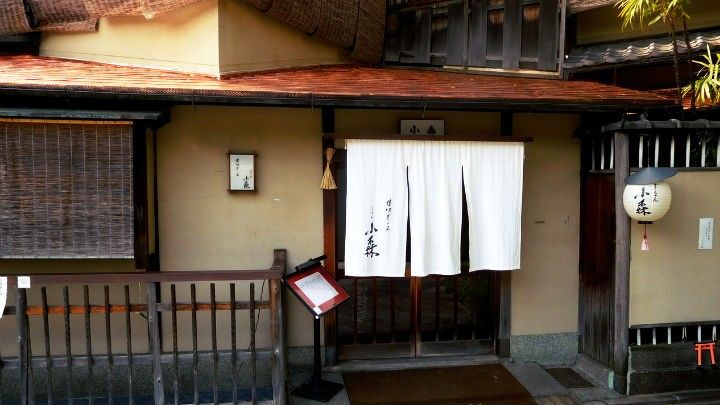 (Source: 食べログ)
Remodeled riverside teahouse that offers tasteful Japanese sweets
The tranquil interior of the store allows you to relax while soaking in the elegant atmosphere of Kyoto's Gion district located around the flowing Shirakawa River. Go ahead and pass the time by leisurely enjoying some sweets in the seats facing the river.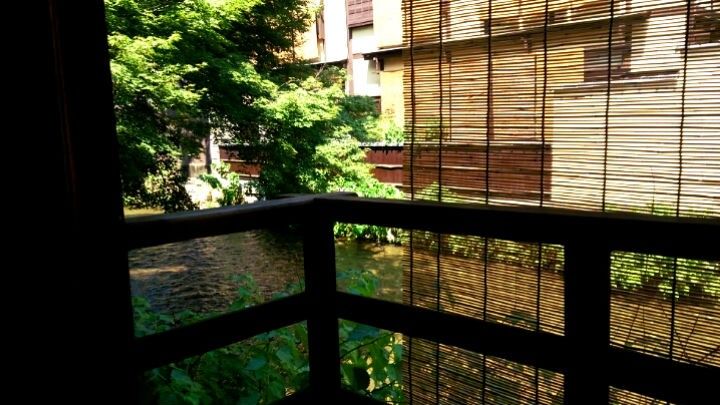 (Source: 食べログ)
Specialty warabi mochi made from 100% warabi powder
The warabi mochi available here (1,100 yen including tax) is made fresh every morning from carefully chosen 100% warabi powder. This is one irresistible treat with a fluffy texture that is soft on the tongue. You can also enjoy it in a set with a matcha drink (1,500 yen including tax).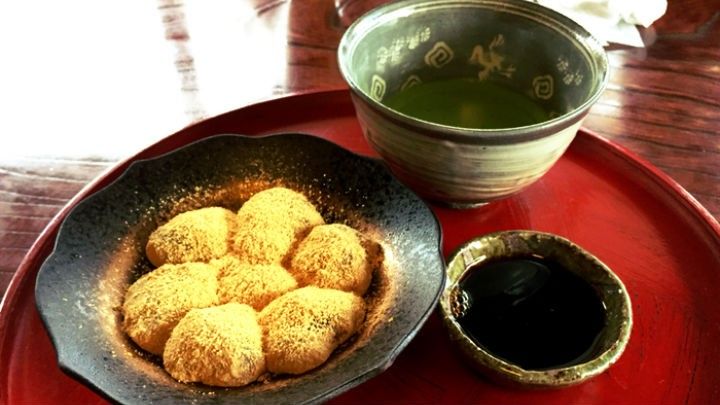 (Source: 食べログ)
Parfait that brings out the true quality of the ingredients: Warabi mochi parfait
Of the many parfaits available, the most popular is the warabi mochi parfait (1,550 yen including tax). This parfait made with specialty warabi mochi ingredients has a brilliant balance of Western and Japanese flavors. You'll be able to enjoy this refreshing treat from the first to the very last bite.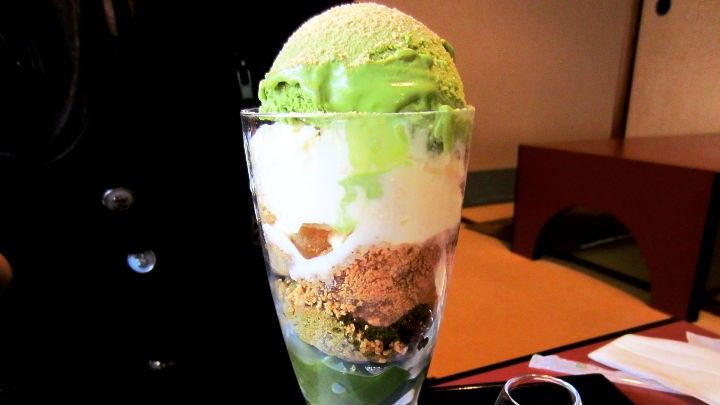 (Source: 食べログ)