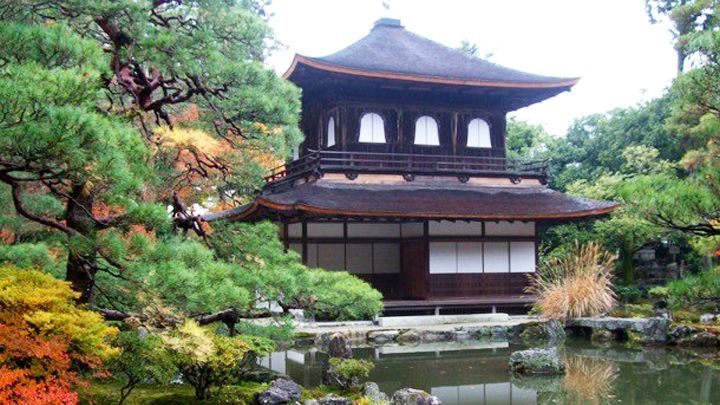 Believed to be named after Kinkaku-ji, Ginkaku-ji's official name is Tozanjishoji and is a registered World Heritage Site. The halls Kannonden, nicknamed "Ginkaku" and the Togudo are national treasures. The moss-covered garden around the lake Kinkyochi, a special historical site and place of scenic beauty, is also remarkable. You will be inspired by the beautiful temple and garden with its calm atmosphere that is reminiscent of the real Japan and its old capital Kyoto.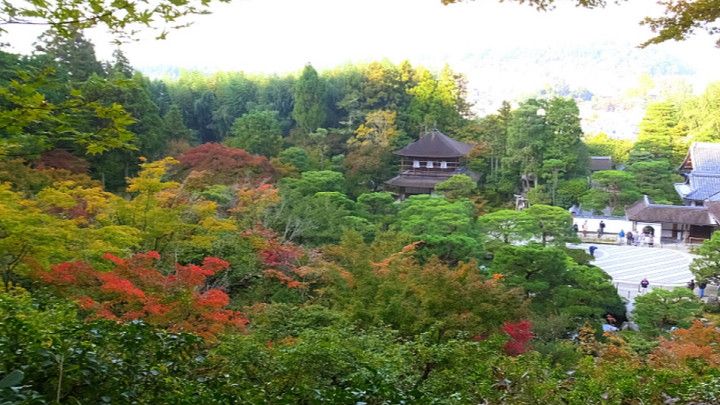 (Source: 京都で定年後生活)
Ginkaku
Ginkaku (silver pavilion) is what people call the national treasure Kannonden, the symbol of Ginkaku-ji. It does not actually have silver or any type of fancy decoration, but its blended appearance in the surrounding garden is a remarkable beauty. It is filled with Japanese charm and constantly attracts many tourists.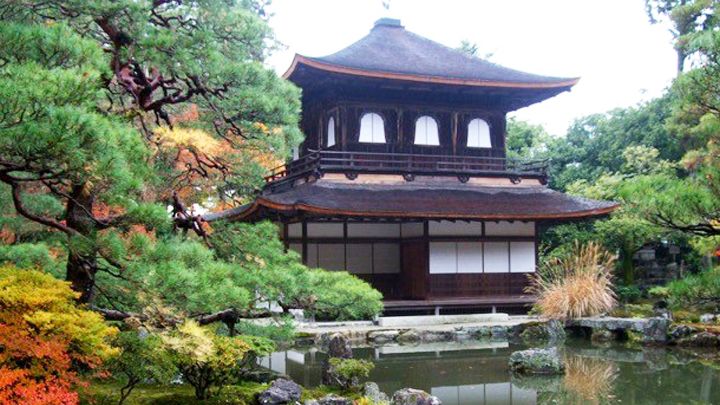 (Source: PhotoAC)
Kinkyochi
The pond is at the center of the garden. It elegantly reflects the surrounding landscape. The circular garden that surrounds this lake is registered as a historic scenic beauty of Japan.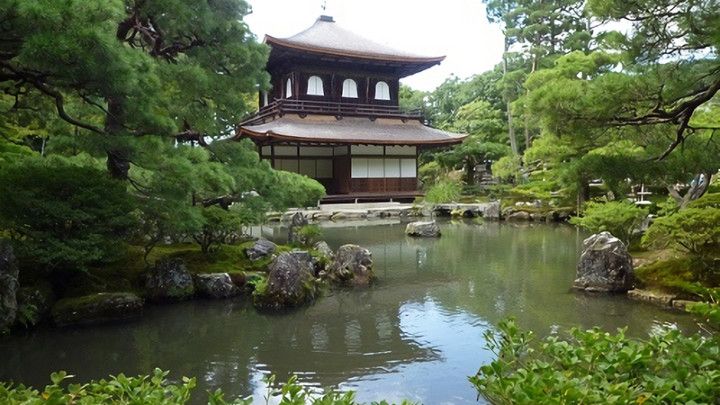 (Source: 京都観光をご案内して学んだこと)
Kogetsudai and Ginshadan
On the property, there is Kogetsudai and Ginshadan, made out of Kyoto's special white sand. They are said to be used for illuminating the temple by reflecting the moonlight or for looking at the moon; however, its real purpose remains unknown. It is an impressive spot to see the contrast with Ginkaku.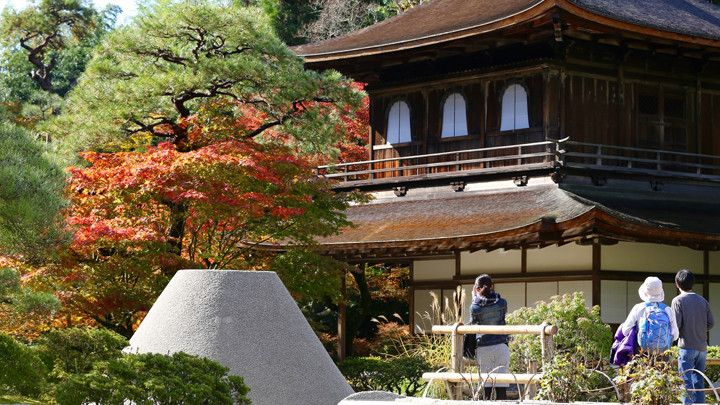 (Source: pixta)
The Garden
Within Kyoto and its many beautiful gardens, Ginkaku-ji has an especially beautiful green. It was modeled after the garden of a temple known as Kokedera (moss temple), and the beauty of its moss is unbeatable. At the end of the garden, there is also a natural spring as well as an observatory with a great view.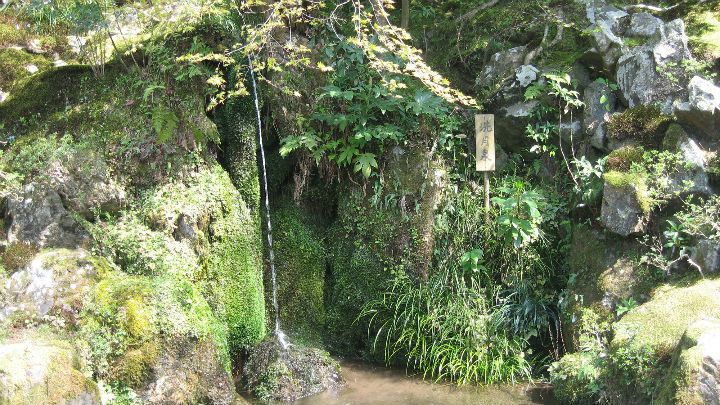 (Source: pixta)