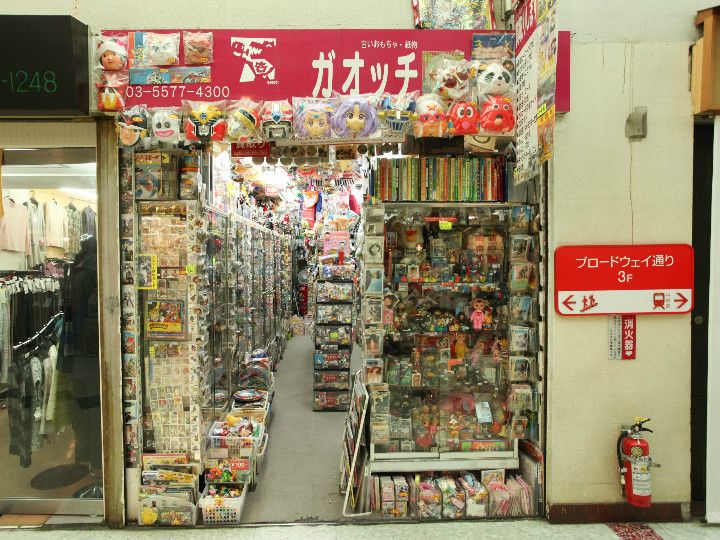 Even popular among foreigners, this is a specialty shop for toys, known as a mecca of maniacs, in Nakano Broadway (shopping arcade). This tiny space is jam packed with retro or classic toys, anime character goods, and even novelty items from the past. Even if you don't wish to buy stuff, it's just as much fun to see these toys up close. If you have anything particular in your mind, feel free to ask the store owner, so that you may find something unique.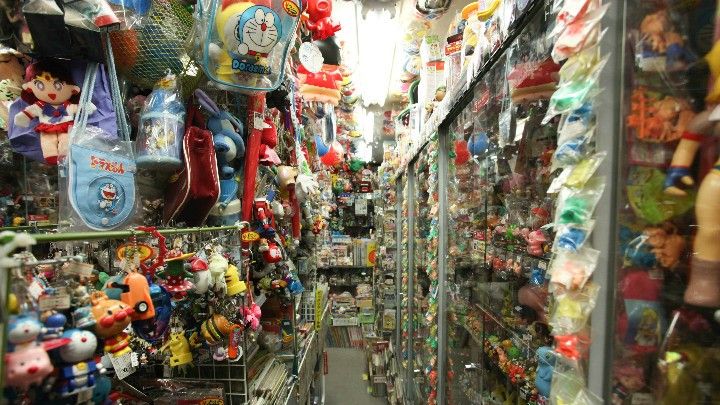 Small Store Packed with Treasures
The shop is so small that at any one time, only a few people can be in it. Retro toys and anime character toys are tightly lined up on all the shelves. The shop not only deals in selling but also purchases stuff from customers. You can even sell some of your used toys, so why not sell your treasured goods?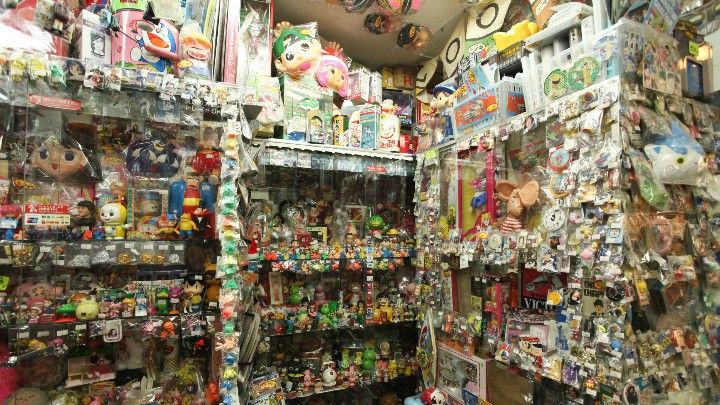 Old-fashioned, Retro Toys are the Most Popular
Tin toys, figures, stationery, and retro toys that used to be popular in the early Showa period have become very popular again. You may find a long forgotten toy that will flood you with feelings of nostalgia!?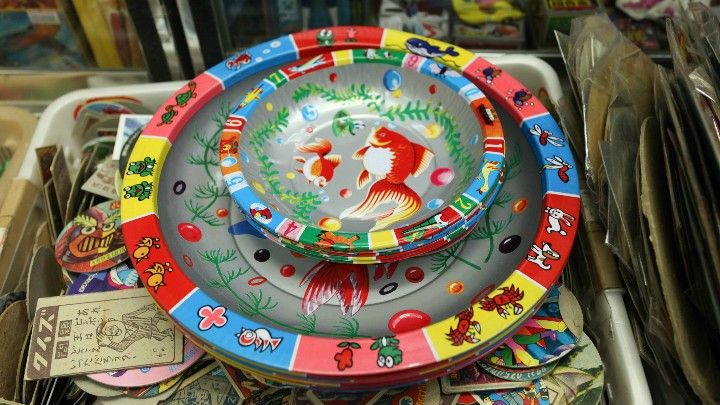 Once-in-a-lifetime Chance to Find Something Rare
Novelty goods such as giveaway freebies with snacks or award items in addition to usual merchandise are also must-see. Some of them are valuable rarities and expensive. If you happen to see something, make sure to grab it! You'd be quite lucky!