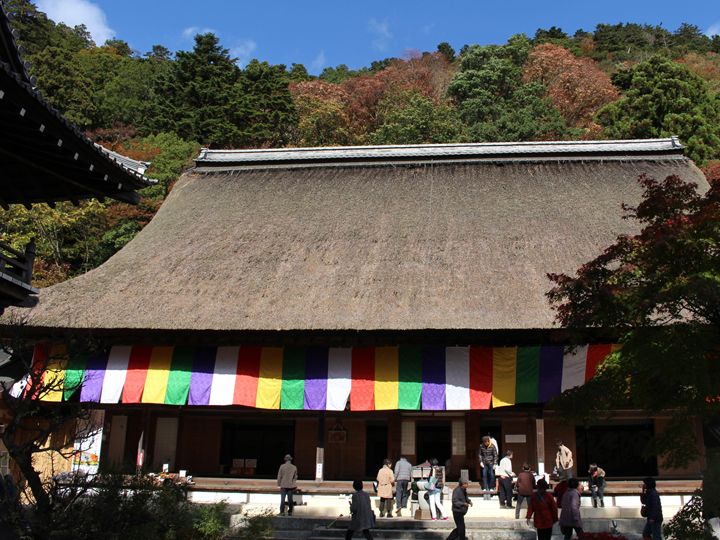 Eigen-ji is one of the main temples of the Rinzai sect of Zen Buddhism and was built in 1361. At the time of its opening, there were around 2,000 practicing monks gathered at Eigen-ji. The temple is also well known as a beautiful spot to view the colors of autumn where all the trees within the temple grounds turn vivid red and yellow and bustling crowds can be found between the outer and main gates. Located in the back is a rare temple that has a giant "yoshi-ashi" roof made of reeds. The principal image of Buddha that is enshrined here is called Yotsugi Kannon, the deity of posterity, who is known to bless those who pray wholeheartedly with offspring.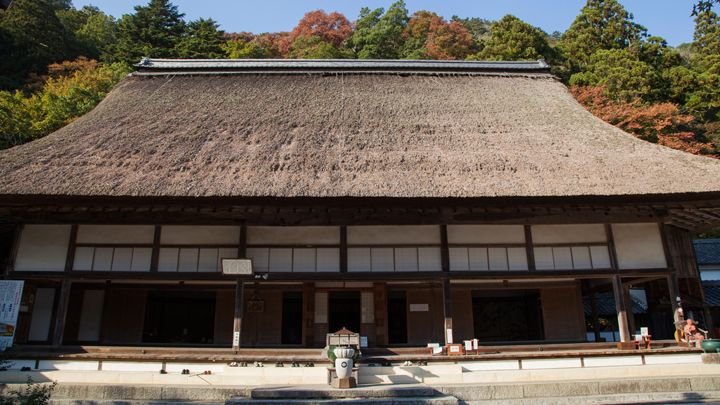 (Source: C7 / PIXTA)
Impressive Sanmon Temple Gate
Construction of Eigen-ji's sanmon temple gate was started by the local feudal lord Ii family in 1795 and after seven years was finally completed in 1802. Currently, the sanmon temple gate is registered as an official important cultural property. The commanding power and beauty of this temple gate is definitely worth a look.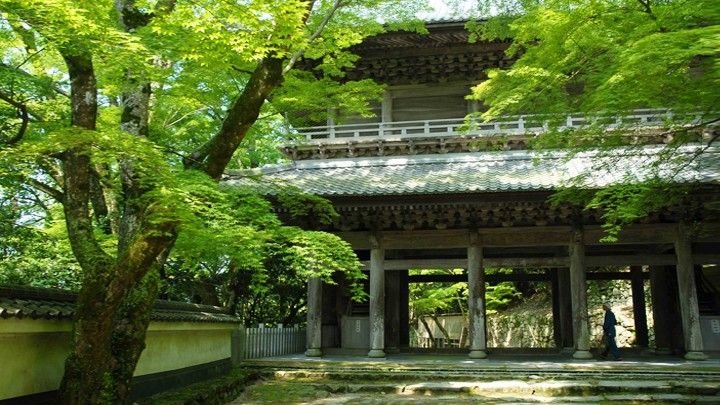 (Source: hiroshiのひとりごと)
Number One Spot in Omi for Autumn Colors
It's impossible to mention Eigen-ji without addressing the beautiful autumn colors. Large amounts of travelers visit the temple in fall when around 3,000 trees color the mountain in bright red, yellow, and orange making it the number one spot in the Omi area to see colors of autumn. It's easy to understand the scope of this famous spot by Eigen-ji's nicknames like "Momiji (Japanese Maple Tree) Village" and Momiji Temple. The best time to visit the temple is in November when there are also special night illuminations on display.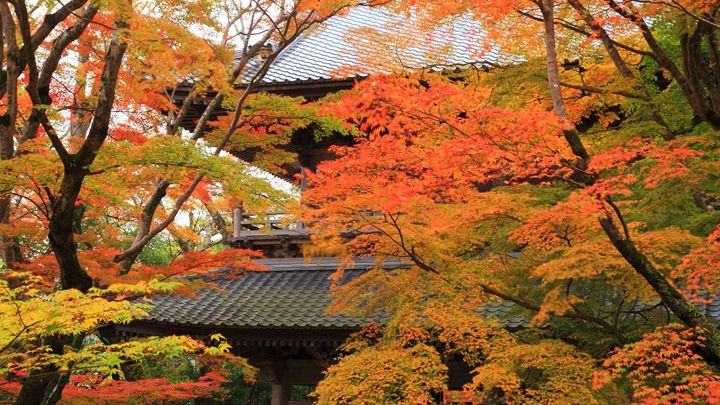 (Source: 銀河 / PIXTA)
The Bespectacled Jizo
On the path to the main temple, one will be greeted by a humorous Jizo (guardian deity of children) statue who is wearing glasses. This bespectacled Jizo is a rare sight in Japan and known as a great photo spot not to be overlooked. It's not uncommon to find lines of people waiting to take pictures of the adorable statue.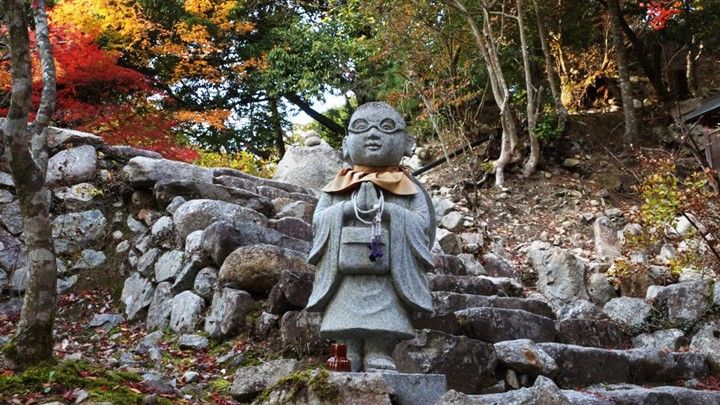 (Source: ノムさんの散歩)
Eigen-ji Onsen and Happu no Yu Hot Spring
Located just in front of Eigen-ji are wonderful hot springs. Inside the hot spring facilities, one can find outdoor baths where one can hear the murmuring of a flowing brook, medicinal herb baths, ganbanyoku dry stone saunas that have great effects in healing fatigue and promoting beauty, karaoke rooms, as well as ladies only yoga classes. There are also relaxation rooms and restaurants available making for the perfect place to recharge your body from all the sightseeing.
(Source: 温泉シールラリーゆらん)