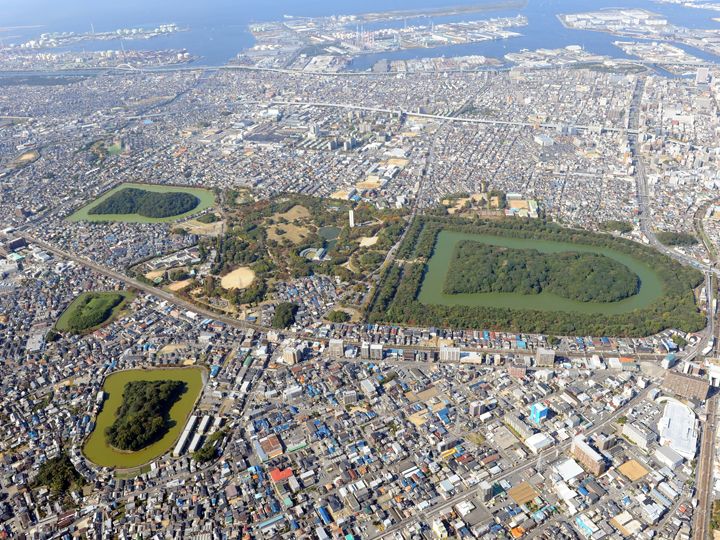 It is the Central Park of Sakai spread across approximately 35 hectares. The "peace tower" is situated near the north entrance. There is also a lawn field and a place where children can play. Therefore, the park is filled with many people on weekends. On top of that, there is Sakai City Museum, where you can see the history and culture of Sakai city. There is also a Japanese garden that you can't miss. You can enjoy Japanese green tea in the tea houses. Due to this beautiful combination of the landscape and park, it is chosen as one of "100 Japan's historic parks."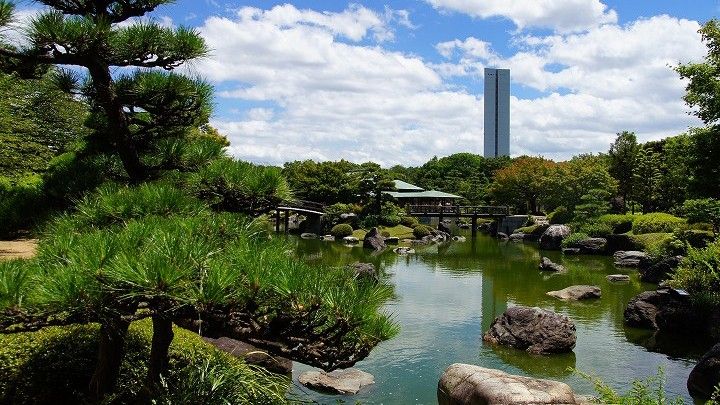 (Source: exblog)
One of world's three largest tombs: Mausoleum of Emperor Nintoku
The mausoleum of Japanese Emperors are called "kofun." Right next to the park is the huge tomb of Emperor Nintoku. It is recognized as one of the world's three largest tombs after the Pyramid of King Khufu in Egypt and the tomb of the First Qin Emperor in China. If you see it from a height, you can see a round and square combined. It is estimated that it took approx. 20 years to build this tomb in the 5th century.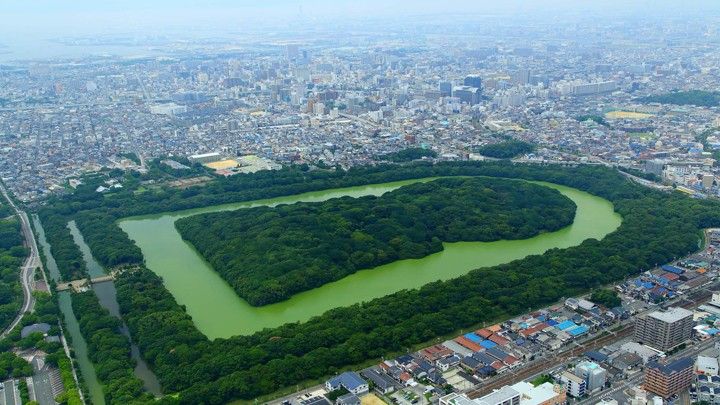 (Source: 泣き虫 / PIXTA )
Japanese garden
It is a 26,000-square-meter large Japanese garden built to celebrate 100 years of Sakai city. Since it once was an important place for trade with China, the stone monument in this garden was offered to commemorate the friendship between Sakai and Renunko city in China as a gift. This is indeed an historic garden.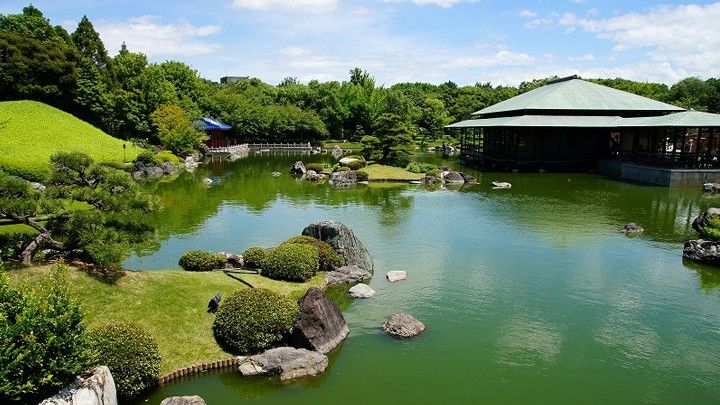 (Source: exblog)
Enjoy flowers in every season
In the Japanese garden of Daisen Park, you can see cherry blossoms in spring, iris and morning glories in summer, chrysanthemum in autumn and camellia in winter. Various flower exhibitions and events take place here. Therefore, it is a place where you can enjoy beautiful flowers in all seasons.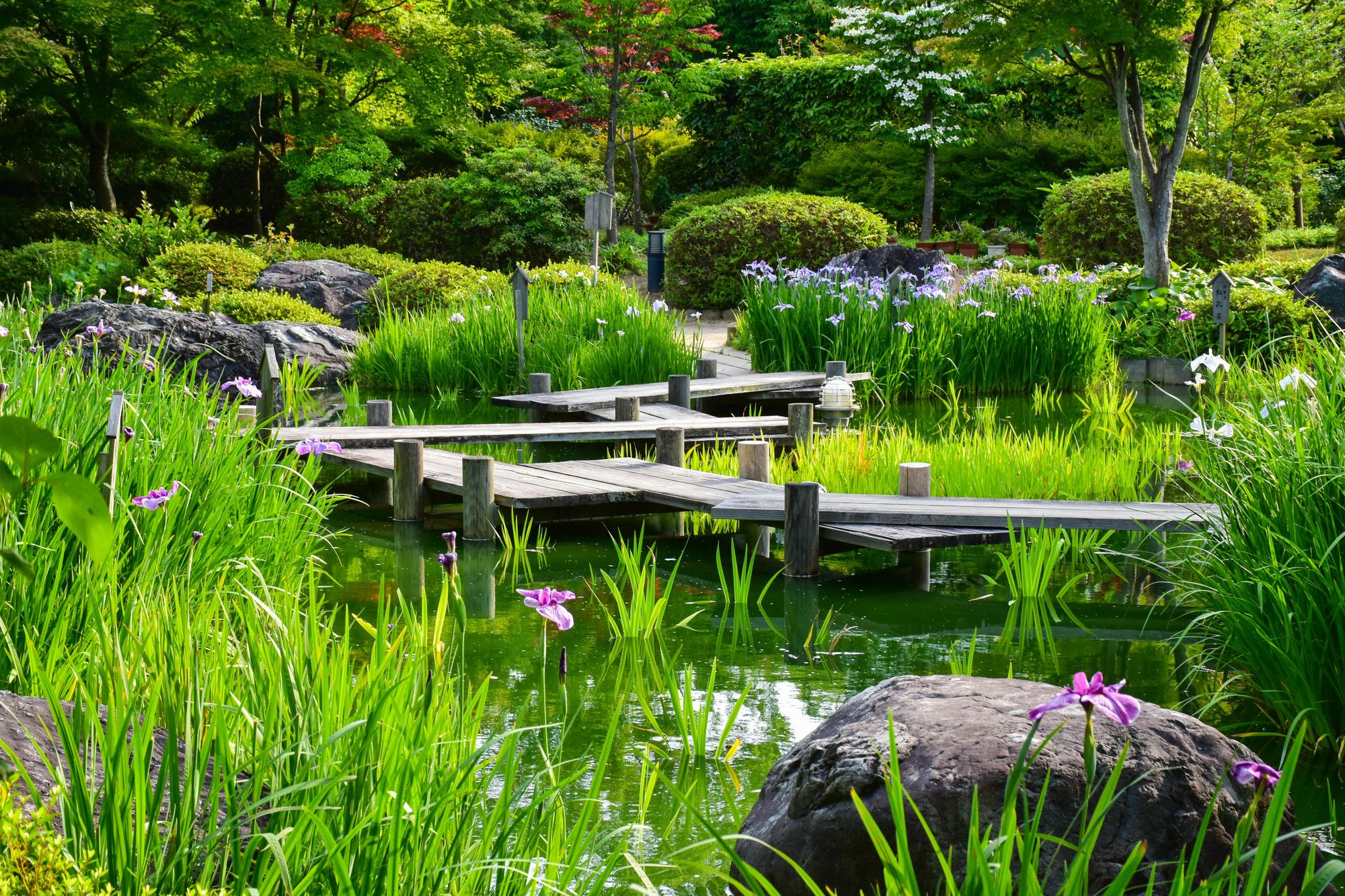 (Source: sun / PIXTA)
Relaxing place for locals
Daisen Park is known as a relaxing place for locals. On weekends, families come here to enjoy barbecue and picnics. It is a popular place where you can also enjoy walking or cycling around the park. You can rent bicycles at the Information Center.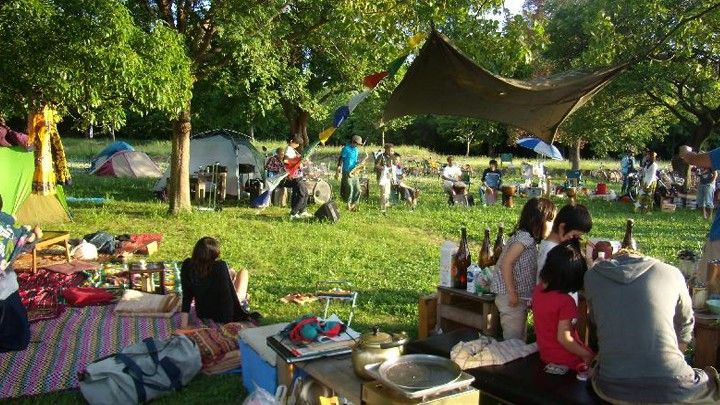 (Source: STUDIO RIMs News daily)
Charming tea houses
Inside the park, beside Sakai City Museum, there are two tea houses called "Shinan" and "Oubaian," both registered as National Tangible Properties. Shinan is an elegant 2-storied tea house with ten Japanese rooms. Try authentic Japanese green tea here. (Free to visit inside. 300 yen for green tea and a sweet)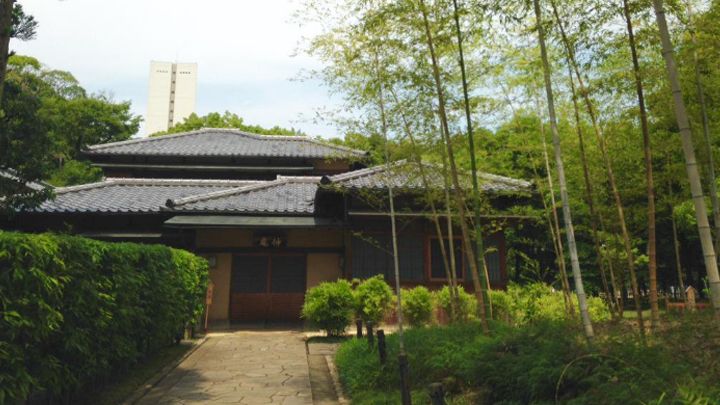 (Source: twitter)