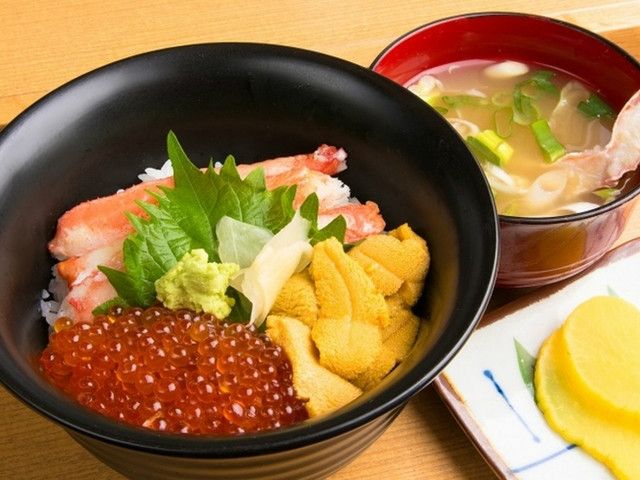 One of the most famous sightseeing spots in Sapporo city in Hokkaido, Nijo Ichiba (market) is a great place to find souvenirs and try some Hokkaido food. Daiichi Kaisenmaru is located in this market. The main menu is Kaisen-don (seafood bowl) that you can choose the toppings by yourself. It is offered for a reasonable price because its ingredients are bought straight from the fishing port. Beware that the place can be crowded for there are less than 20 seats including standing counters.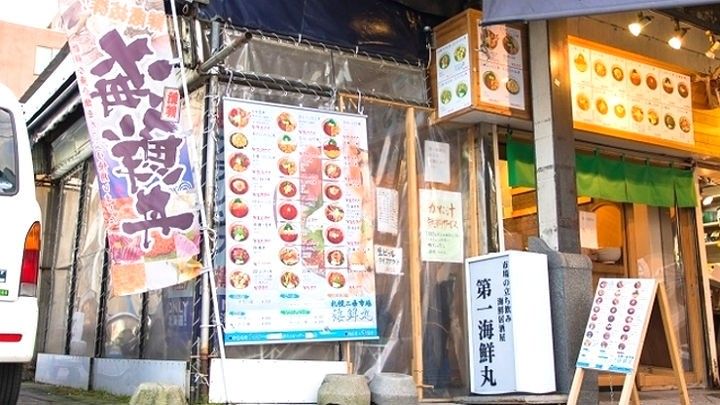 (Source: 食べログ)
Spare No Effort and Cook for Each Order
In Daiichi Kaisenmaru, they don't precook any ingredients. They prepare fresh seafood only after they get an order. Also the miso soup is cooked after the order and served for free with the bowl of over 1,000 yen. They spare no effort to serve the food in the best way.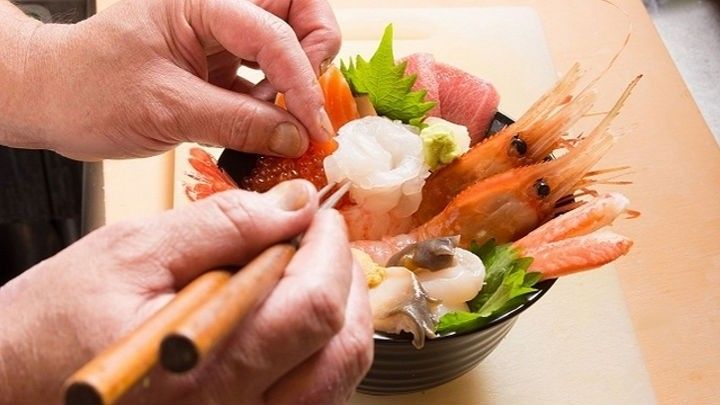 (Source: 食べログ)
Big Portion of Seafood Bowl
Kaisen-don (1,880 yen) is the most popular menu with a lot of seafood on top of the rice bowl. You can enjoy 9 kinds of seafood including crispy salmon roe, sweet sea urchin and big botan shrimp (Pandalus nipponensis).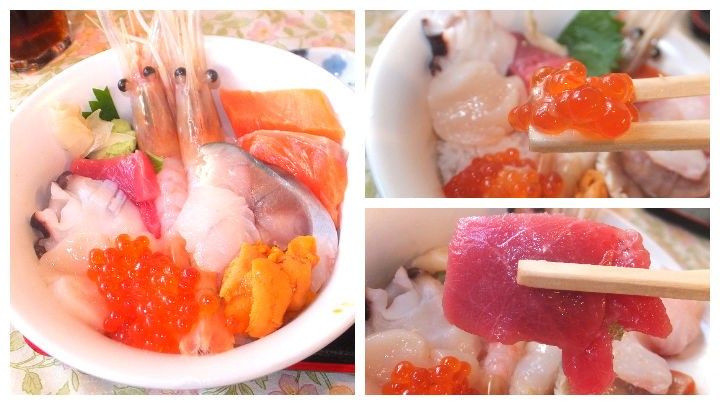 (Source: 食べログ)
Enjoy Rich Taste of Elegant Sea Urchin
Elegant sea urchin in Hokkaido is said to have the richest taste among sea urchins. Sea urchins are usually processed with the chemical called "alum" in order to keep the good shape, but they use only salt water not to ruin the sweet taste of sea urchins at this restaurant. "Uni-don (sea urchin bowl)" (2,680 yen) is the one you can fully enjoy the creamy taste of sea urchins.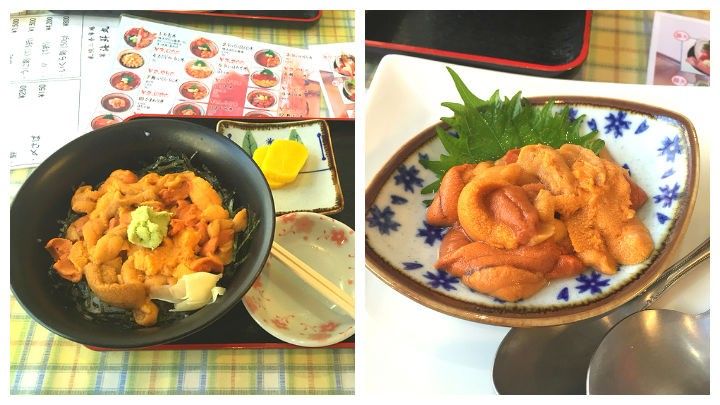 (Source: 食べログ)