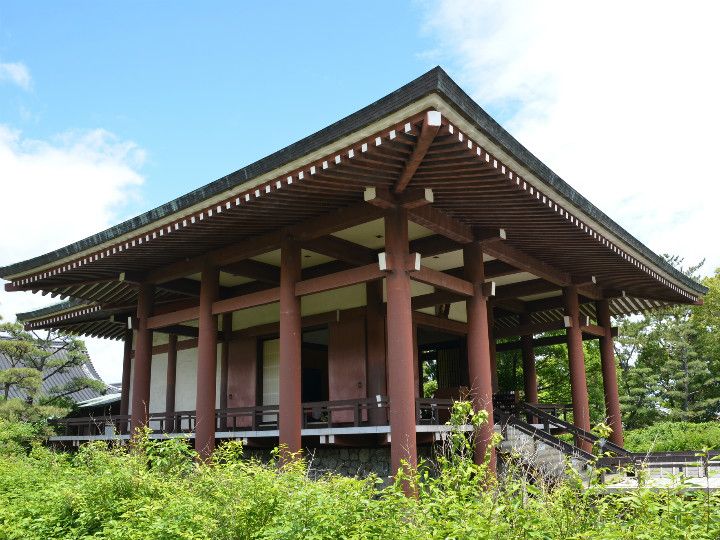 Chugu-ji is believed to be built by the most famous imperial family, Shotoku-taishi or his mother. Only the main hall is open to the public, where you can see Bosatsu-Hankazo, a wooden Buddha statue designated as a National Treasure. This statue's smile is considered to be one of the three great smiles in the art world, along with the Great Sphinx of Egypt and the Mona Liza of Leonard da Vinci. The expression is very calm and looks nothing like any Buddha statues in other temples. Unknowingly, you will feel like smiling and make you feel better.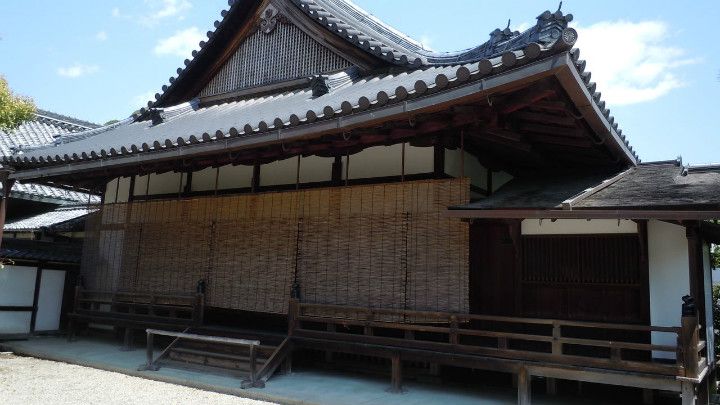 (Source: さちえの伊豆温泉情報)
Bosatsu-Hankazo
As soon as you enter the main hall, Bosatsu-Hankazo shows itself right in front of you. Some say that the model for this statue was the mother of Shotoku-taishi. Although the statue was made 1400 years ago, you might feel a sense of familiarity with it. Definitely worth a visit!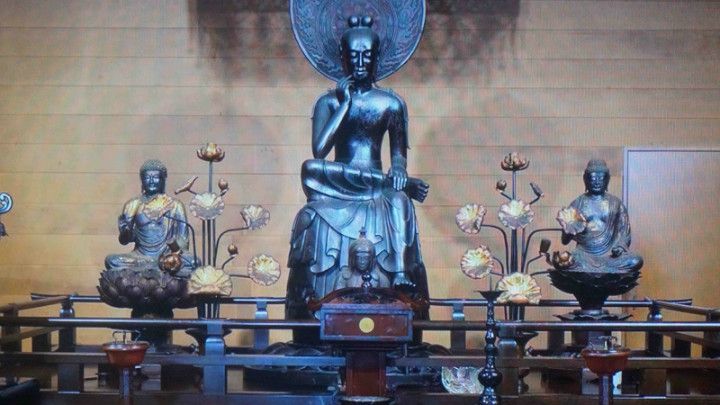 (Source: 黙翁日録 )
Tenjukoku Mandala Shucho
There is one more rare item in the main hall. It is called Tenjukoku Mandala Shucho. Said to be the oldest embroidery of the world, its patterns depict heaven. It is an unbelievably delicate piece of work for something made such a long time ago. (The one displayed in the main hall is a replica, the original is stored at the Nara National Museum.)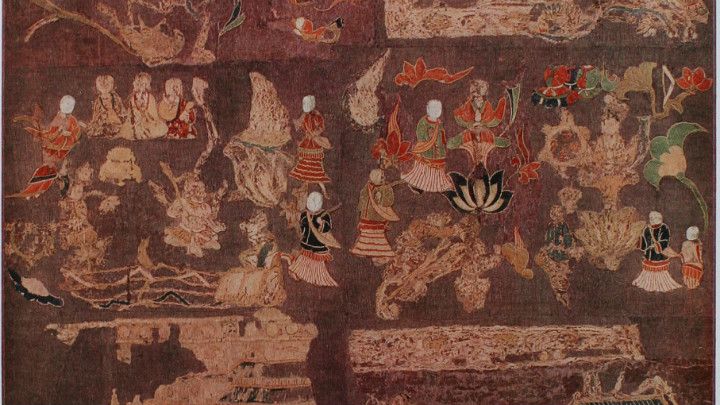 (Source: wikipedia)
Main Hall
The main hall is a modern Japanese architectural structure built in 1968. There is a small bridge over a pond in front of the main hall which entices and invites you to Bosatsu-Hankazo who awaits in the main hall.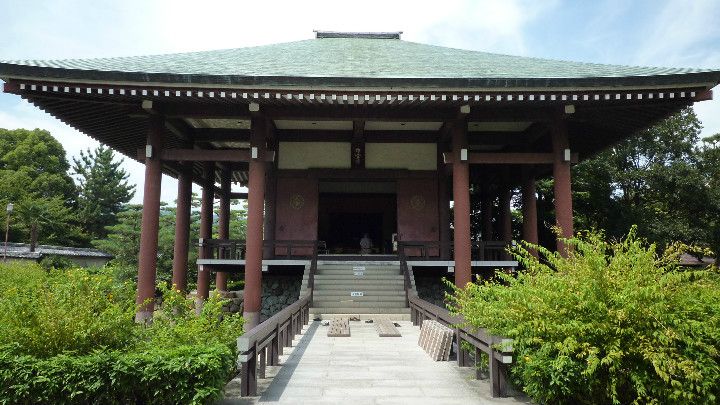 (Source: 古都奈良名所訪問日記)