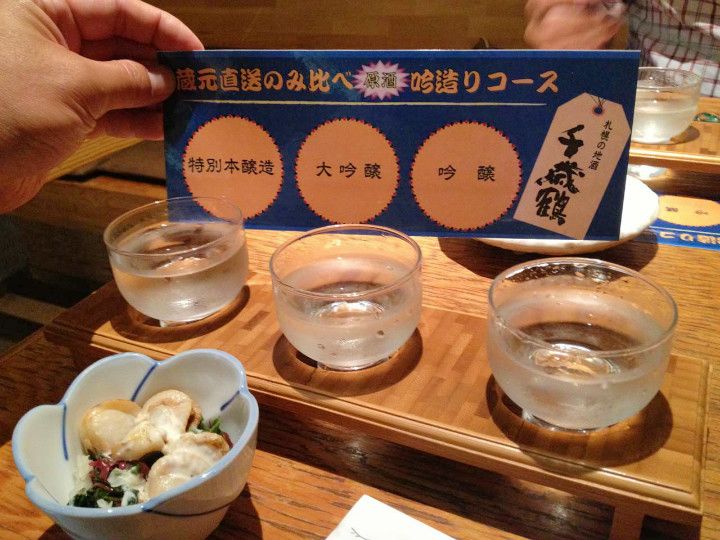 The sake that has almost 60 years of history, Chitosetsuru is known as the most famous sake in Hokkaido. It was awarded a gold prize, the best prize for 14 years in a row by Zenkoku Shinshu Kanpyokai (the National Bureau's Research Institute of Brewing) held annually to evaluate the quality of sake. "Chokuei Chitosetsuru" is the izakaya restaurant directly run by Chitosetsuru brewery. They always have more than 30 selections of sake and great dishes of Hokkaido food to go with them.
(Source: 食べログ)
Advantages of the Restaurant Directly Run by a Brewery
"Chokuei Chitosetsuru" takes advantages of being a restaurant directly run by a brewery and offers sake menus like "sake tasting set" (1,296 yen) that you can taste several kinds of sake or a rare kind of sake made from Hokkaido rice called "ginpu."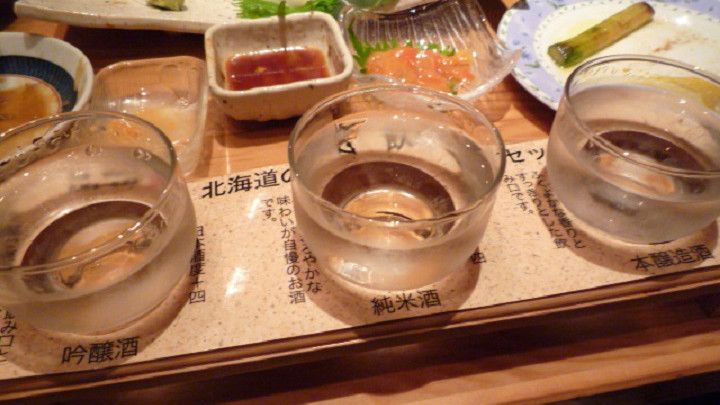 (Source: 食べログ)
Assortment of Fresh Sashimi and Seafood
"Dosan Sashimi Moriawase" (6,480 yen) is the assortment of Hokkaido seafood such as tuna, salmon and scallops. Fresh, plump sashimi tastes excellent and it goes well with sake.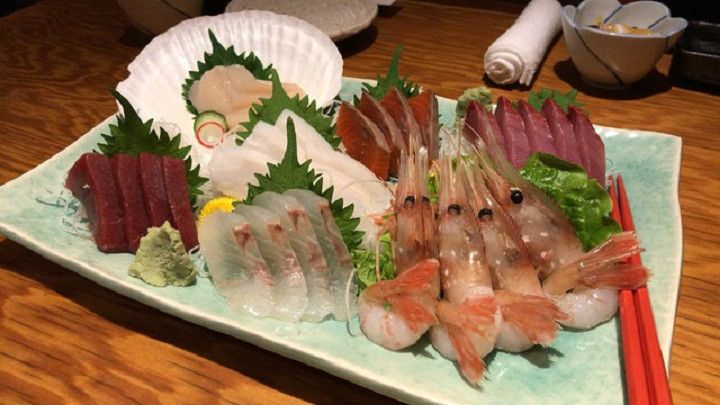 (Source: 食べログ)
High Quality Fish You Must Eat in Hokkaido
"Kinki-ni (Simmered Channel Rockfish)" (3,800 yen) is one of the popular menu of high-quality fish that is freshly cooked on order. The soft, plump meat of fish with sweet soy-sauce broth goes well with both sake and rice.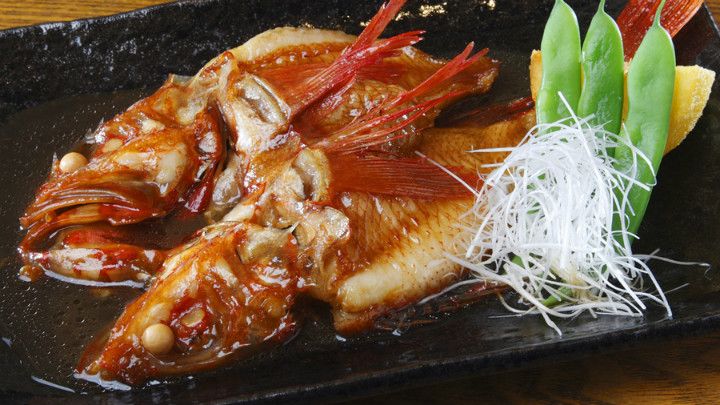 (Source: 直営千歳鶴)