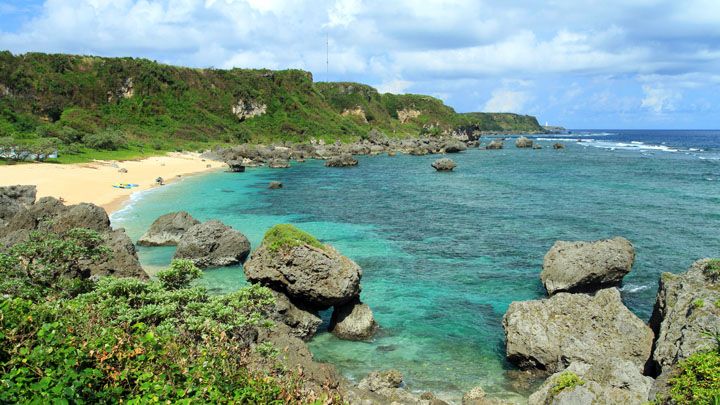 Surrounded by steep cliffs, Boraga Beach is in a location with cliffs in the back and the ocean in front. It is a beach where you can snorkel and see corals and tropical fish from up close. The beach is cozy and small, and because there is staff to clean and maintain it, it has the feel of a private beach. There is a pool made from a nearby spring so that you can have fun even when the sea is rough. You can also enjoy marine sports like kayaking and scuba diving, and spend a comfortable time with parasol and snorkel rentals as well as parlors that serve food and drinks.
Feels like a Private Beach
Boraga Beach is located in Gusukube on the south east side of Miyakojima island and is about a 25-minute drive from Miyako Airport. It is a clean beach surrounded by steep cliffs, which you can enjoy as if it were a private beach.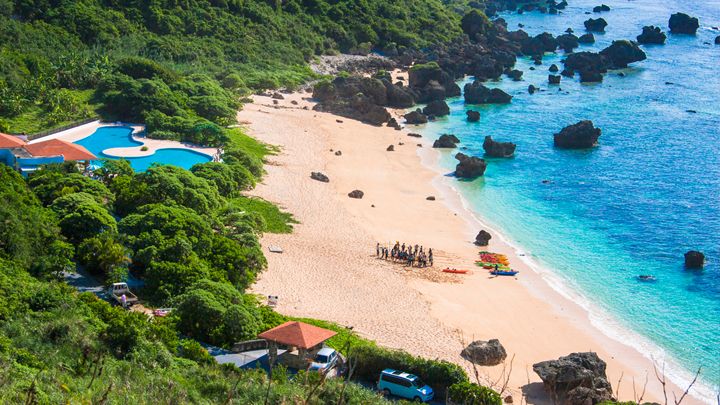 Marine Sports
At Boraga Beach, you can not only swim but also explore, scuba dive and kayak. It offers many tours you can join easily, and the most popular ones are the scuba diving and kayak programs that explore caves whose entrance faces the ocean.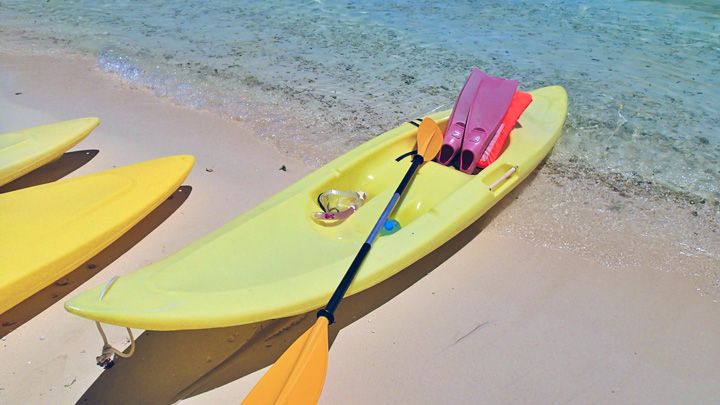 Spring Water Pool Next to the Beach
There is a neighboring pool created from a natural spring, where you can have fun even when the sea is in a rough condition. You can spend some time looking at the ocean and there is also an 80-meter-long water slide. There is free access between the beach and the pool.
Boraga Cave
Boraga Cave, also called Pumpkin Hole, is worshiped by locals as a sacred place where the ocean god is enshrined. Many people are supposedly astonished by the size and appearance of the giant pumpkin-shaped stalactite. *Registration with an approved tour guide is required.