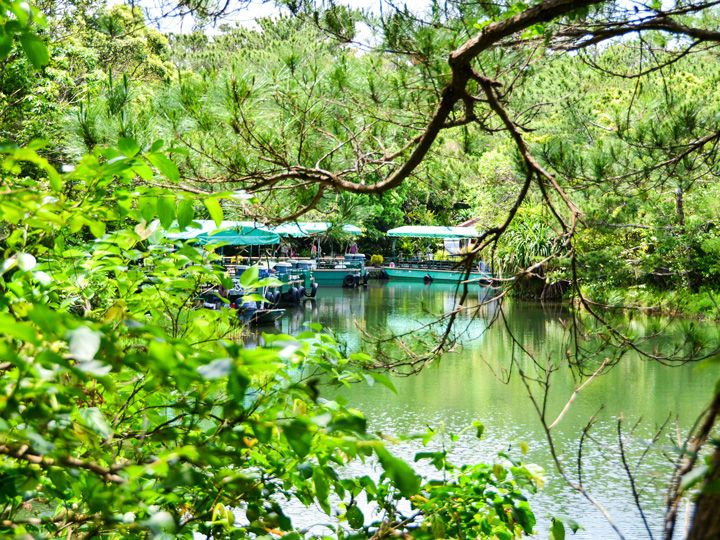 Biosu no Oka is the botanical garden for sightseeing located in Uruma city, middle of main island Okinawa. Various subtropical plants and flowers unique to Okinawa can be seen here. Since there is a 2-kilometer walkway in the park, you can take your time and enjoy the landscape. They also have various facilities such as an open space with a lawn where you can pet some animals, play equipment for kids, canoes, sightseeing boats and water buffalo carts. This vast park is a prime spot for couples and families.
Walking along the subtropical plants unique to Okinawa
You can see subtropical plants such as seasonal flowers, mainly orchid and gigantic fern, that reminds you of the age of dinosaurs.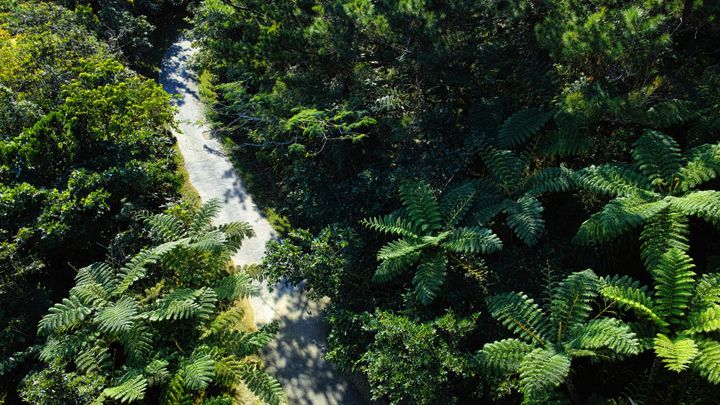 Elegant jungle cruise "Kosui-Kansho-sen"
In the park, there is a sightseeing boat that goes around a 1 kilometer tour in 25 minutes, and the boatmen will give you a joyful lecture about plants on the surface of the lake, orchids and small animals. This boat is also popular among tourists since they provide a relaxing time with subtropical trees and plants unique to Okinawa. Bird's humming will entertain your ears, not only your eyes.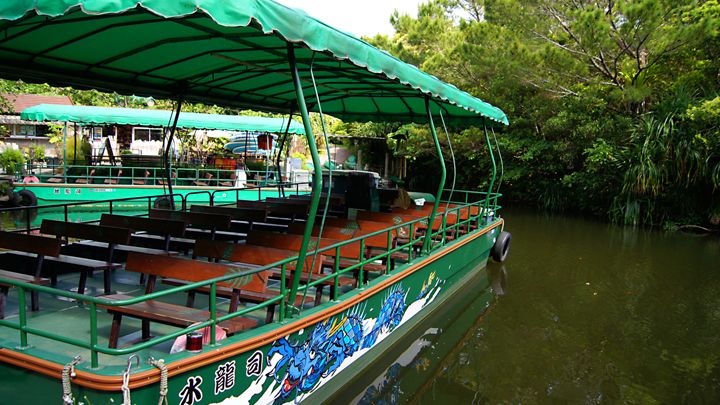 Going around on the water buffalo car
When you get too tired to walk, you can ride the water buffalo car. Of course, the guide will introduce you to Okinawa and this park as well. Since the buffaloes walk very slow, there is plenty of time to enjoy the landscape of the park.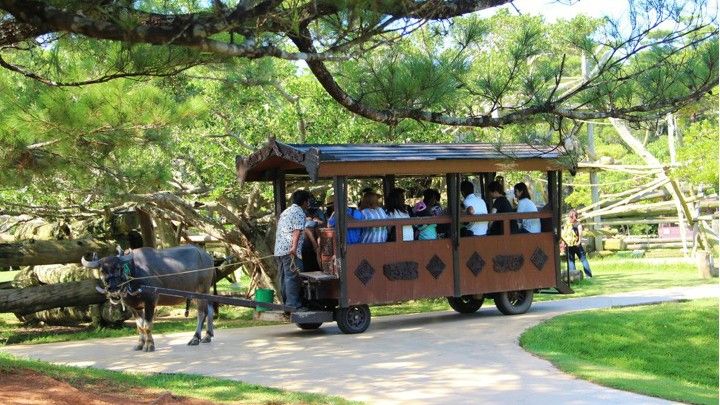 Watersports and play equipment
They have many activities that will make you feel like a child again with your kids such as canoes that beginners can enjoy with casual clothes, flat boat in the shallow river and play equipment such as swings and takeuma, bamboo stilts.