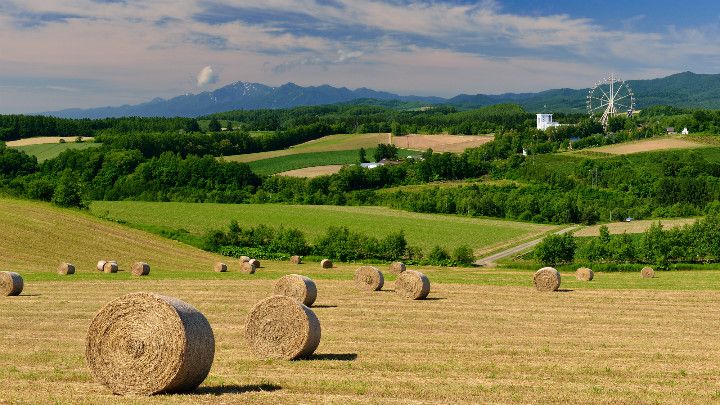 (Source: mirei / PIXTA(ピクスタ) )
Patchwork Road
Patchwork Road is situated in the north-west of JR Biei Station. Its name comes from the fact that different types of crops are planted separately in blocks on a gentle hill, which resembles a piece of patchwork. (The entire field is a private property, so please observe it from the road.)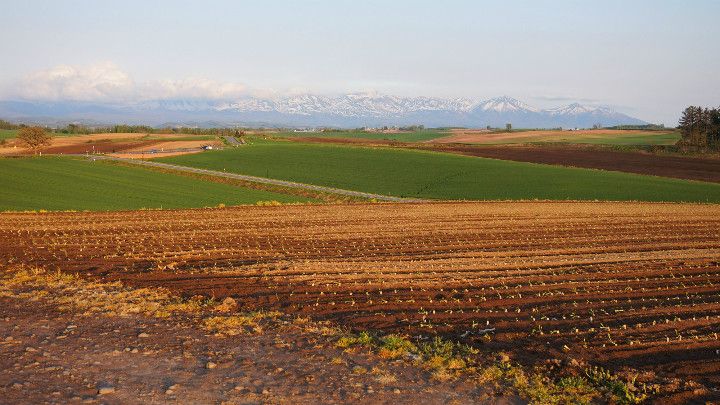 (Source: miu / PIXTA(ピクスタ))
Blue Pond
The Blue Pond was first discovered by a local photographer in 1997. The blue color of the water is in fact naturally created by particles of water reflecting the sunlight. Trees that grow inside the water look mythical. This beautiful view has captured the company Apple to use it as one of the official wallpapers for their products. When there is no wind, the landscape around the pond is reflected on the surface, creating an even more magnificent view.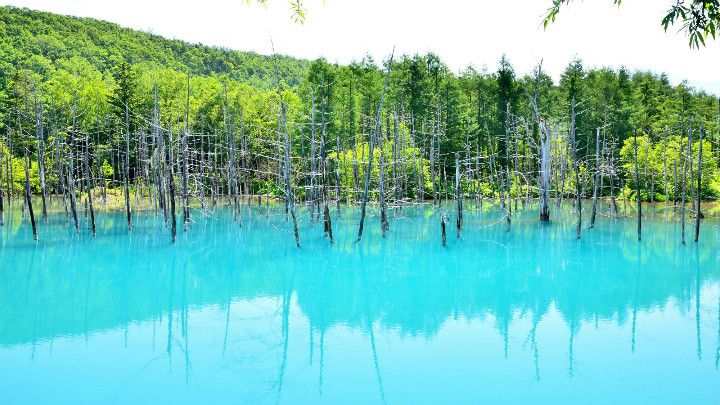 (Source: asoboy999 / PIXTA(ピクスタ))
Shikisai Hill
On an approx. 150-thousand square meter large slope, more or less 30 types of different types of flowers bloom in various colors ranging from red, purple, white, etc. In addition to the beautiful field of flowers, Shikisai Hill contains an alpaca farm where you can feed alpacas. You can visit the entire park in a tractor or a buggy circulating the park. The place also looks quite different in winter, when the entire field is covered in snow. You can enjoy riding snowmobiles or sleighs as well.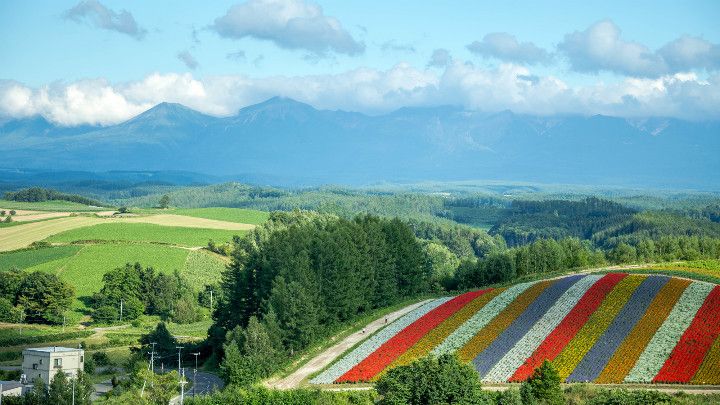 (Source: kose / PIXTA(ピクスタ) )
Beautiful sunset from Shinei no Oka Tembo Park
There is a spot in Biei where you can see a beautiful sunset recognized as "the best sunset in Japan." This spot is situated in Shinei no Oka Tembo Park on Panorama road, located on the south-east of JR Biei Station. At the observatory surrounded by wheat straw rolls, you can see Tokachidake mountains situated at a great distance.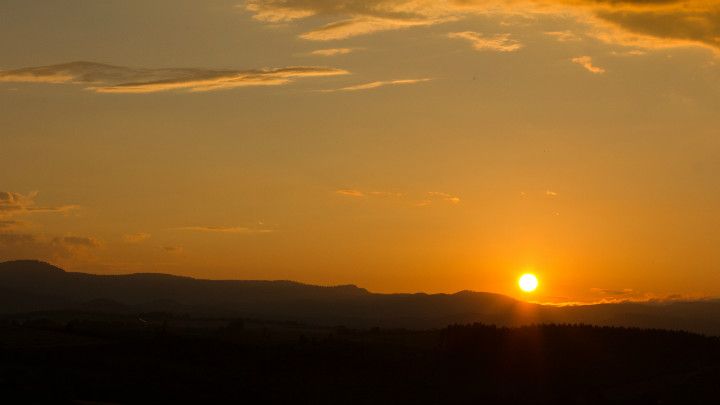 (Source: matka10 / PIXTA(ピクスタ))
Shirahige Waterfall
Situated about 10 km deep in the mountains from the Blue Pond, you will see a magnificent waterfall roughly 30 m high and 40 m wide. This is Shirohige Waterfall. You can capture this waterfall from the Blue River Bridge near the entrance of Shirogane Onsen. It is a rare waterfall resulting from spring water. Only few spring water waterfalls exist in Japan. Since the water falling into the Biei river looks like a white mustache it is named "Shirahige" meaning white mustache in Japanese.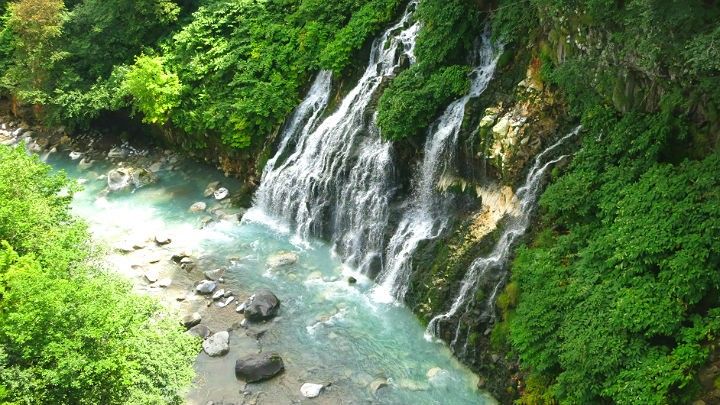 (Source: 世界中を旅するぞ)
Biei Senka
This is a perfect place for you to find typical gifts in Biei! Run by the local agricultural organization, you can find "grilled sweet corn" – a snack made using local corn – and "Biei no oka haskappu jam" with plenty of blue honeysuckle berries, in addition to fresh vegetables. Taste the great products of Biei in this shop.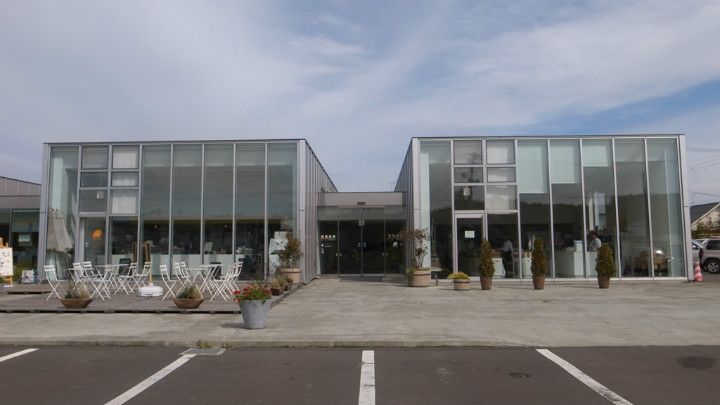 (Source: 北海道の旅にっき)