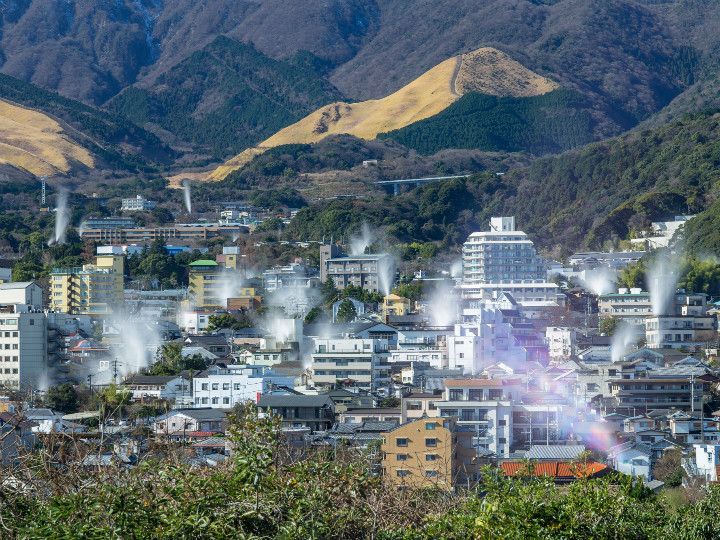 The Beppu onsen village in Oita boasts the largest amount of sources, the highest volume of hot spring water, and is known as the prominent onsen (natural hot springs) in all of Japan. Beppu Onsen is also known as the Beppu Hattou (Beppu Eight Springs) because the area consists of eight main onsen areas including Beppu Onsen and Kannawa Onsen, all of which contain their own individual hot spring qualities. Of the eight hot spring areas, the symbolic Beppu Onsen is very popular and conveniently located around the JR Beppu Station. By far, the most attractive characteristic of Beppu Onsen is the rich variety of hot springs available including not only simple springs but others with varying effects from the natural minerals, so please go ahead and enjoy exploring this onsen paradise to your heart's content.
Easy to enter public bath: Takegawara Onsen
There are tons of public baths in Beppu, so you can enjoy the hot springs without staying overnight. Of these, we highly recommend Takegawara Onsen. Takegawara Onsen is a long-standing, public bath opened back in 1879, whose historical building that was originally built in 1938 has not only onsen baths, but also "sand baths" which utilize sand heated by the thermal hot springs you can cover yourself with and enjoy.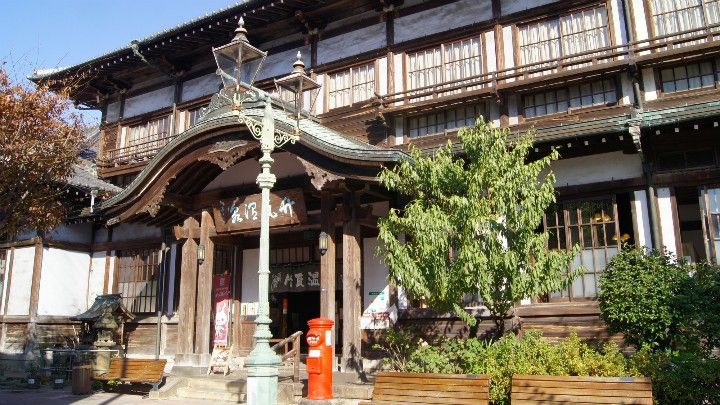 Beppu Tower
The symbol of Beppu Onsen: Beppu Tower. This 90 m tall tower which was built in 1957 is officially registered as a national tangible cultural property. From the observation deck on the 17th floor, you can get remarkable views of the cityscape and Beppu Bay. On the 16th floor is an observation lounge and bar allowing you to enjoy the view with a drink.