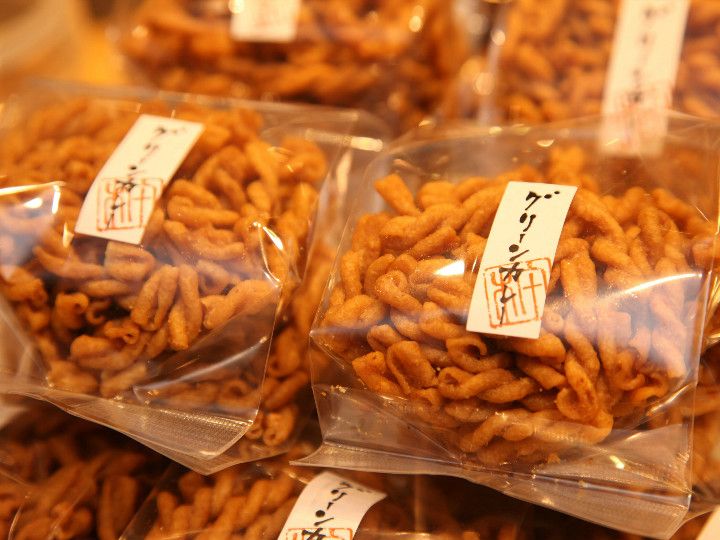 Azabujuban Kineya is run by the well-loved traditional rice cracker store in Asakusa. In order to attract more young people, they have created a snack called "Fried Pasta" fabricated by their technique of frying rice crackers. It was actually picked up on TV for its originality. In addition to having a variety of flavors, the size and the reasonable price makes this great for gifts.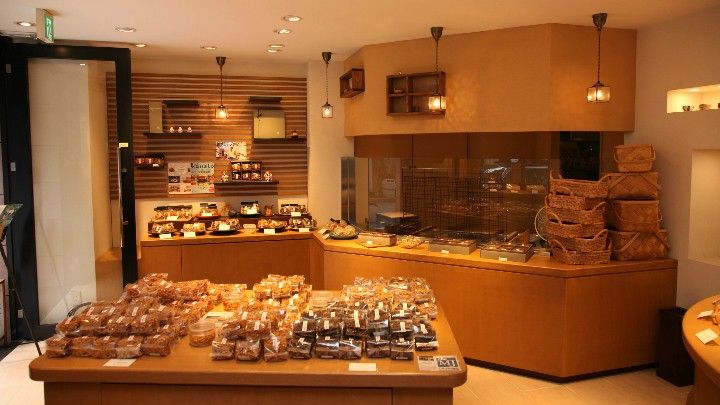 Recommended for the young and women
This store is situated in the old part of the very trendy area of Azabujuban. This store has been beautifully designed with an aim to target young people and women.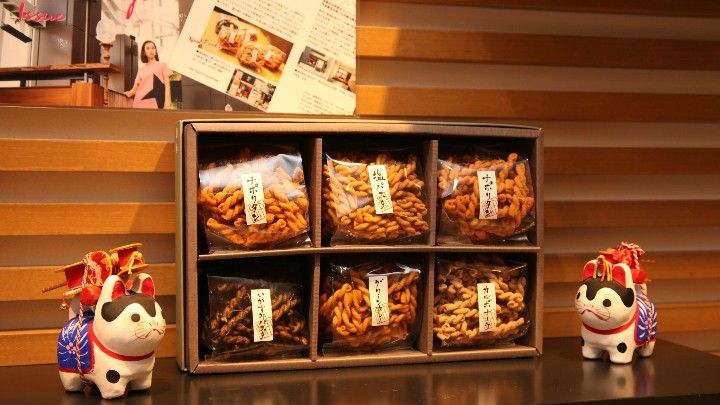 Great as snacks or finger food!
Made by using wheat flour from Milano, Italy, fried pasta (Salted: 350 yen, Napolitana, Carbonara: 370 yen, Squid ink, Green curry: 390 yen) are crispy and very popular. In addition to having them for snacks, they go very well with wine or champagne. Therefore, you can serve them as finger food.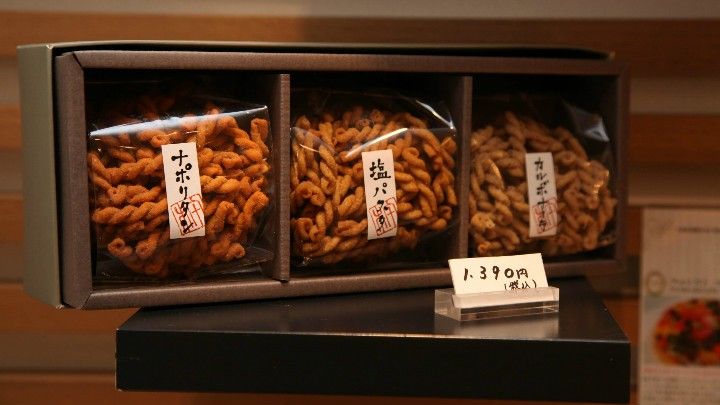 Chic interiors!
Situated in the middle of the Azabujuban shopping street, this store is furnished using wooden furniture that looks very chic! It will change your stereotypical image of a "Japanese sweets store." Make sure to check out the decor on your visit.