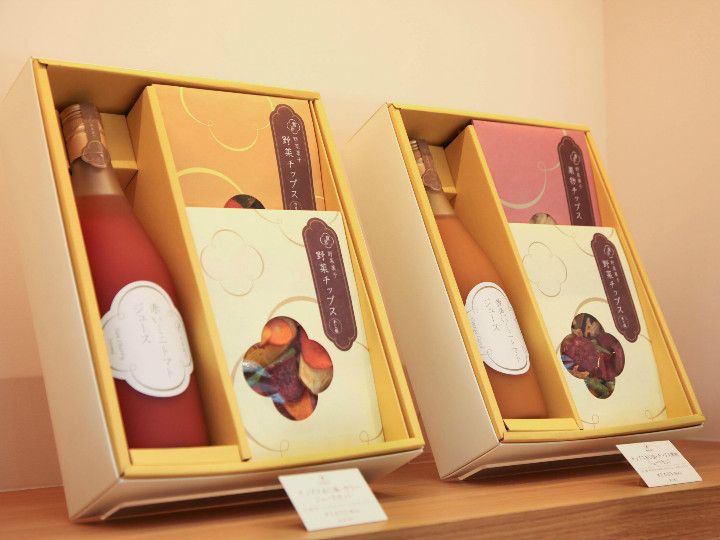 This trendy store specializes in selling sweets made using vegetables. Many colorful sweets and snacks, such as "dorayaki" with sweet bean paste and vegetables like purple sweet potatoes, pumpkins and azuki beans, and "vegetables chips" with a great taste of vegetables are lined up here and are perfect for gifts. You can also eat fresh sweets within the store and you can also try the rum-based Fig Yokan and tomato roll cake. Enjoy delectable sweets made using seasonal vegetables in this store.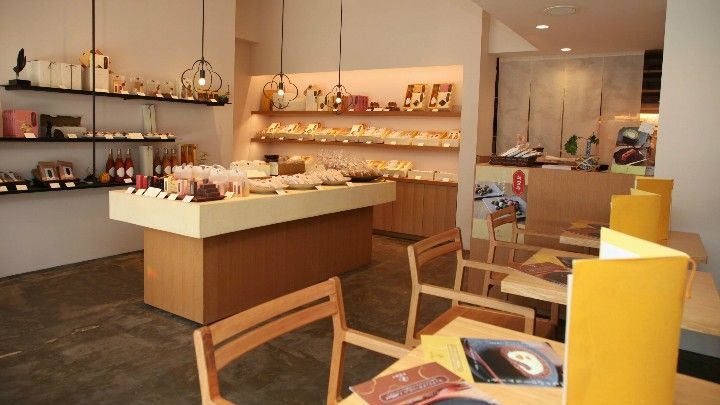 Amazing sweets with natural colors and shapes of vegetables
This store is known for making sweets that are not only made from vegetables, but also have their natural colors and shapes. Many people enjoy tasting vegetables in whole a new light here, and are pleasantly surprised.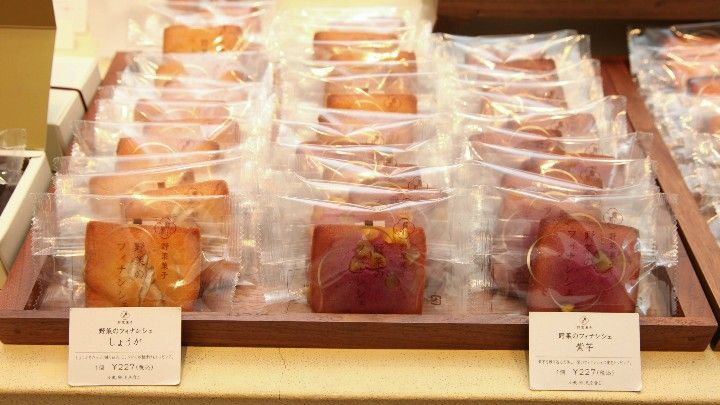 Popular cute looking monaka (wafer cakes)
Monaka are basically wafer cakes filled with bean paste/jam. There are three flavors of "Vegetable wafer cakes" (288 yen): sweet potatoes, lotus root and leaf bud. The shape of each vegetable on the monaka looks very cute!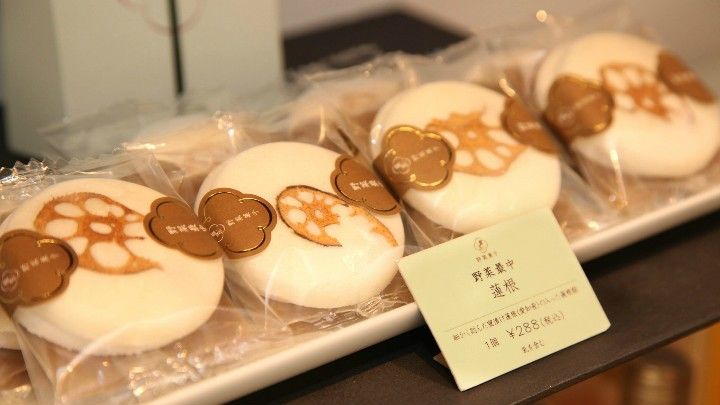 Chips with a taste of vegetables
"Vegetable chips" (salted or curry flavored: 269 yen, fruit chips: 720 yen) are a popular snack in which you can actually enjoy the real and sweet taste of vegetables. Because the vegetables are fried using a vacuum frying method, the color and taste of vegetables remains intact!