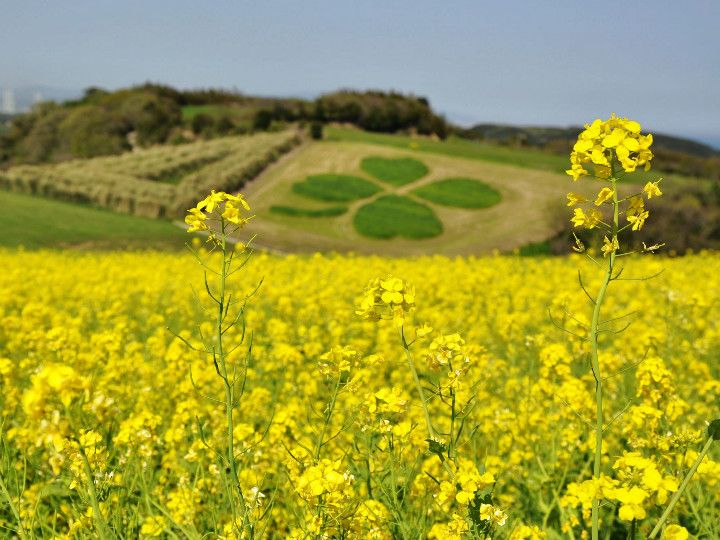 Awaji Hanasajiki, or Awaji Flower Gallery, is the flower park located on Awaji island in the south of Hyogo prefecture. It was opened as a venue for flowers of Awaji island in April 1998, the same time as the opening of Akashi Kaikyo Bridge. Various flowers bloom in all four seasons, and color the extensive area which covers an area of 15 hectares. Since Awaji Hanasajiki is located on a hill which is 235 to 298 meters above sea level, you will get a panoramic view with Osaka bay, Kansai International Airport and Akashi Kaikyo Bridge from the observation deck.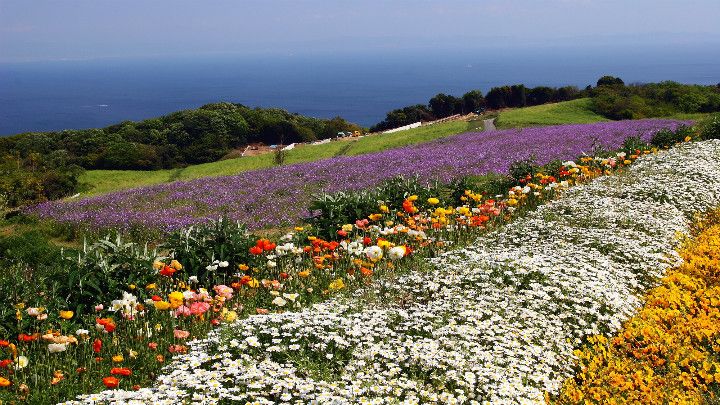 (Source: kazukiatuko / PIXTA(ピクスタ) )
Different beautiful flower beds in every seasons
In Awaji Hanasajiki, seasonal flowers such as rape flowers in spring, sunflowers in summer, cosmos in fall and pansies in winter, can be enjoyed. Because of the warm climate, Awaji island is called "The island of flowers" and has a long history of growing flowers.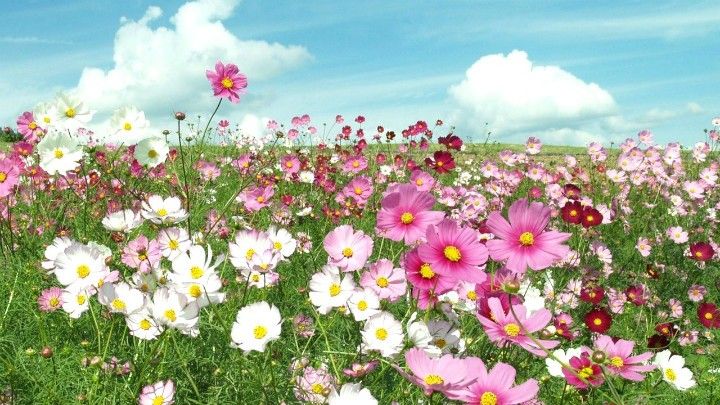 (Source: ついてるレオさん)
Various flower beds with different themes
The main flower beds of Awaji Hanasajiki "Tenku no Hanazono," the flower garden of heaven and "Yorokobi no Niwa," the garden of joy, change appearances depending on the theme of the year. You can enjoy stripe patterns, suspension bridge shapes and exhibition of new breeds as if you are enjoying artworks.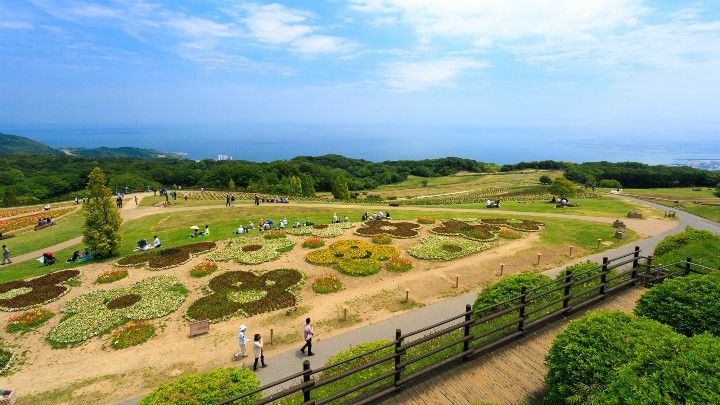 (Source: アクセル / PIXTA(ピクスタ) )
Observation deck with a panoramic view
In Awaji Hanasajiki, there is an observation deck where you can see a flower bed in front of your eyes and Osaka bay in the distance. Enjoy the landscape which was used as a filming location for TV shows and loved by many people from a little high above.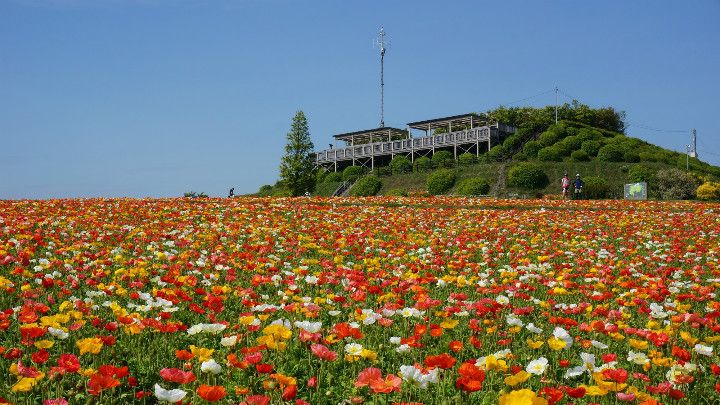 (Source: zero / PIXTA(ピクスタ) )