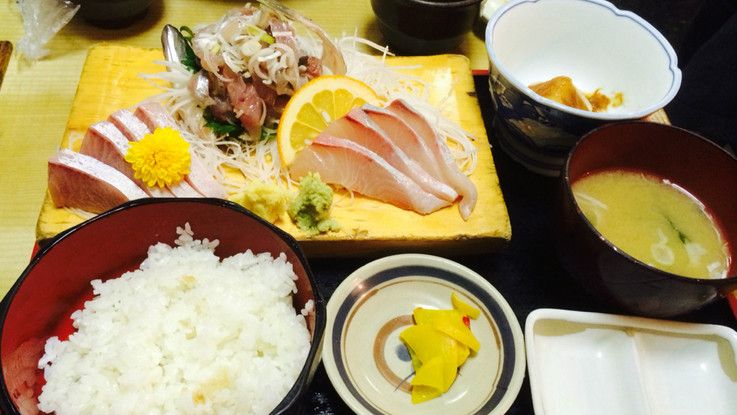 As Atami faces the ocean, many restaurants serve a variety of seafood. Among them, Shokujidokoro Gion is renowned for providing dishes using fresh ingredients at reasonable prices. The restaurant offers a wide range of seafood dishes, including fresh sashimi and gorgeous seafood rice bowls. Fresh fish served at the restaurant is mostly from the ocean nearby. Shokujidokoro Gion is very popular not only among locals but also among tourists, because it offers amazing seafood dishes with large portions at affordable prices. Shokujidokoro Gion is located near Atami Station so it is easy to stop by.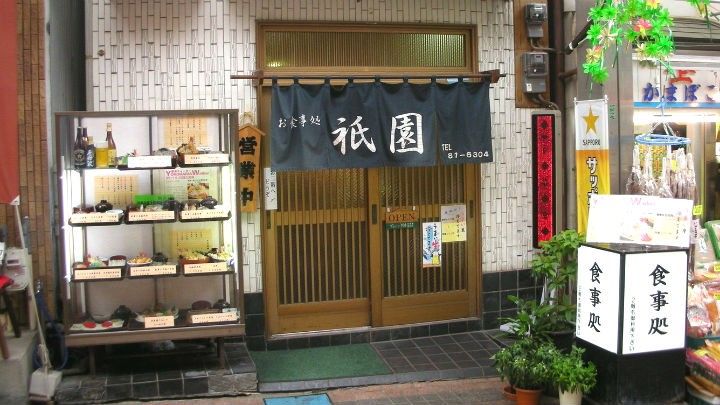 (Source: 食べログ)
Wide Range of Amazing Dishes at Reasonable Prices
Shokujidokoro Gion offers excellent food at surprisingly affordable prices. The owner says, "I can barely produce a profit based on the low prices of some items". The quality of food served at the restaurant is unbeatable as well; as sashimi has a natural sweet taste and tempura, fried in sesame oil, has a pleasant flavor and a crunchy texture that customers are addicted to.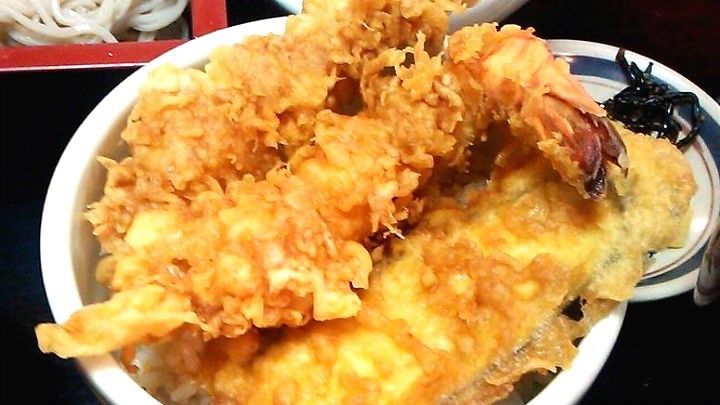 (Source: 食べログ)
Sashimi Teishoku: Most Popular Dish
Sashimi Gotenmori Teishoku (2,300 yen) is the most popular dish at Shokujidokoro Gion. It is a set menu (teishoku), including five kinds of assorted sashimi (sashimi gotenmori); finely chopped horse mackerel sashimi (Aji no tataki) plus four more of your choice. You can select either your favorite fish or one that you have never had before. One of the reasons for its popularity is that you can select sashimi that suits your taste.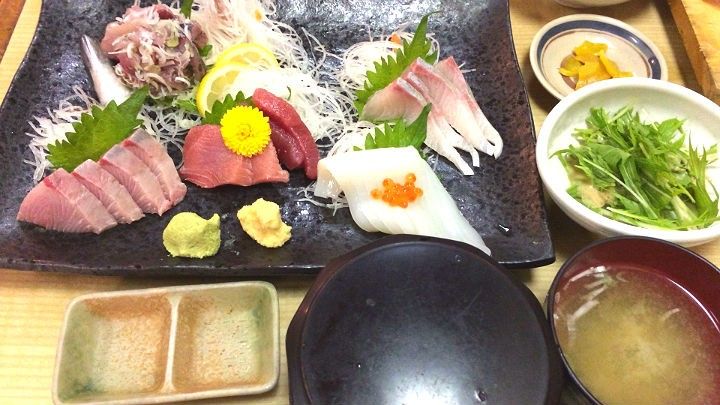 (Source: 食べログ)
Delicious Super Size Tendon
Matsu Tendon (1,700 yen) is recommended for those who want to enjoy tempura (deep-fried dish), a specialty at Shokujidokoro Gion. A bowl of rice almost overflows with six kinds of tempura, including shrimp, squid, eggplant, and pumpkin, topped with drizzling tentsuyu (tempura dipping sauce). The tempura batter and rice absorb this special tentsuyu; you won't be able to stop eating them. A set menu of Tendon and Sashimi Teishoku (1,500 yen) is recommended for those who want to enjoy both Tempura and Sashimi.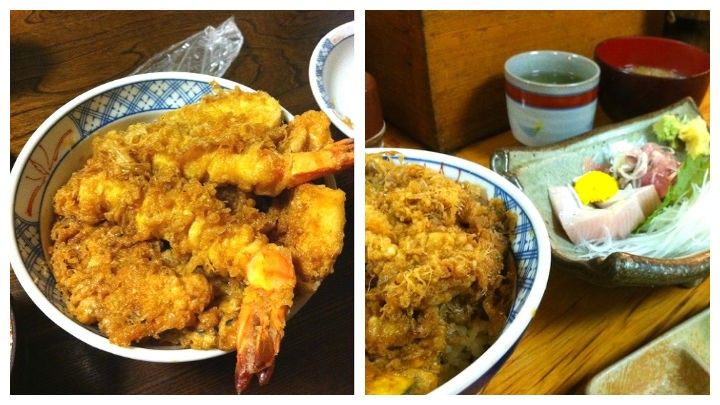 (Source: 食べログ)