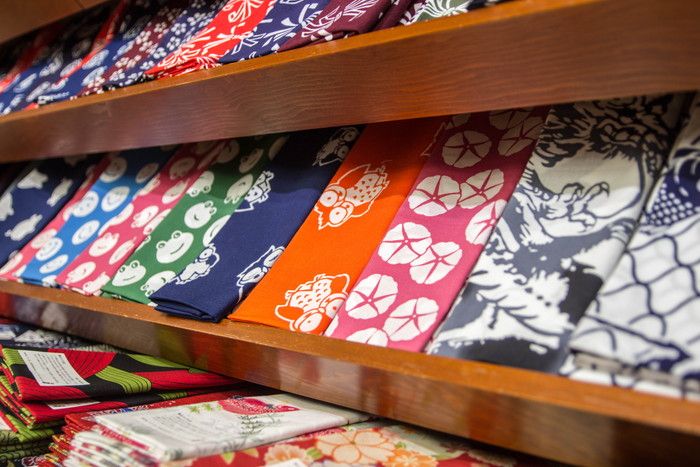 Asakusa Nakaya, located in front of Sensoji, is a specialty store for Japanese festival tools that mainly sells costumes and other petite items. The store is filled with goods that are unique to Japan. Because of the location, this store is very popular among foreign tourists looking for souvenirs and is almost always crowded. They also do demonstration sales of "Tegaki Fuda" every Saturday, where your name is written on a small wooden card. You can see the craftsman carefully writing the letter up close. (If you order one during the demonstration sales, you can receive it on the same day.)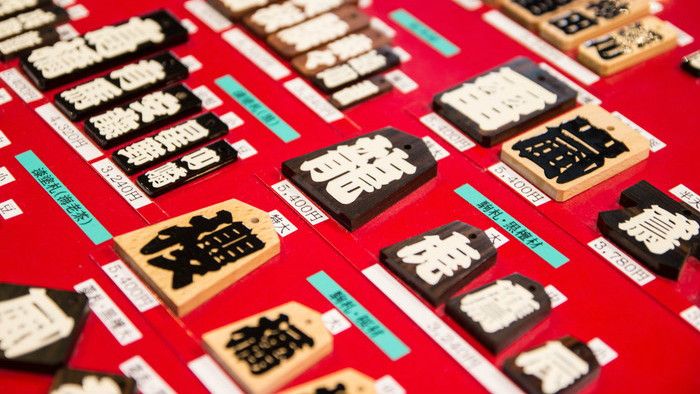 Highly recommended for festival supplies
Nakaya takes pride in the variety of their line up from unique to usual goods which reflect their motto, "You can find any festival tools here." Since everything is available in many colors and sizes, you are sure to find something you like.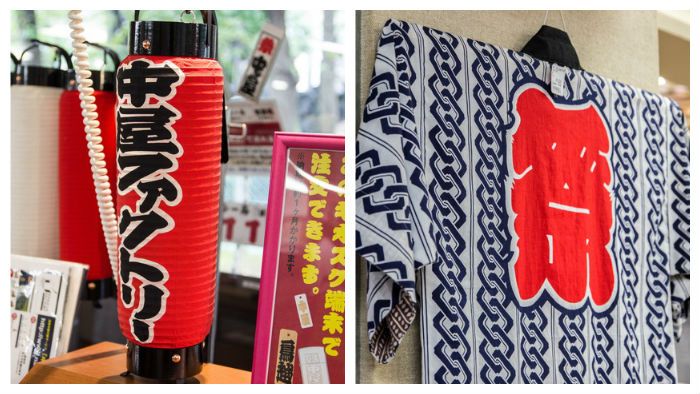 Popular internationally "Ninja Shoes" 
The popular product among foreign tourists is Jikatabi, or air jog, also known as "Ninja Shoes" (4,212 yen). Originally, these were used for festivals, but many people purchase the shoes for exercise.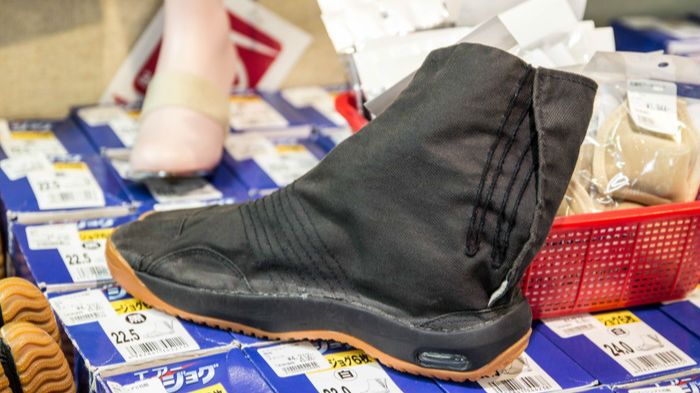 Great for various souvenirs! 
Over 200 different designs of Gama-guchi, wallets and cases for small items, and Tenugui, Japanese hand towel with various patterns, are also popular products. Once you step inside the store, you can thoroughly enjoy a festive atmosphere.