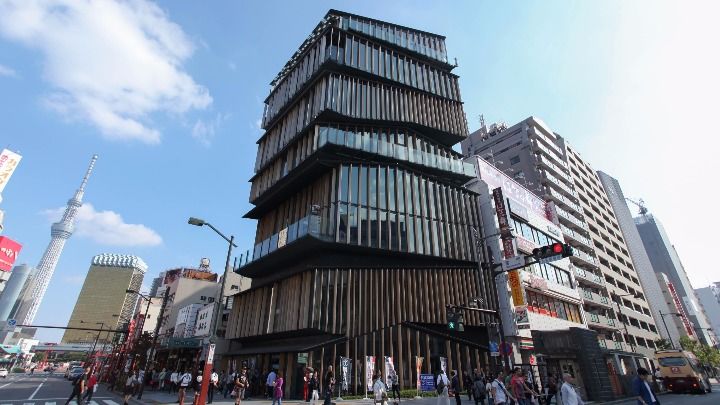 Many tourists, including tourists from abroad, visit Asakusa everyday. Yet it might be hard to reach where you wish to go, if it's your first time to come to Japan. When you get lost in Asakusa, you can stop by the Asakusa Culture Tourist Information Center. Situated in front of Kaminarimon, this Japanese-style building is a free information center for tourists run by the Taito ward. There is staff who speak Japanese, English, Chinese and Korean to guide you. You can also exchange money, use free Wi-Fi or charge your mobile phone here. It is indeed a very practical place for tourists. I hope you will stop by when you visit Asakusa.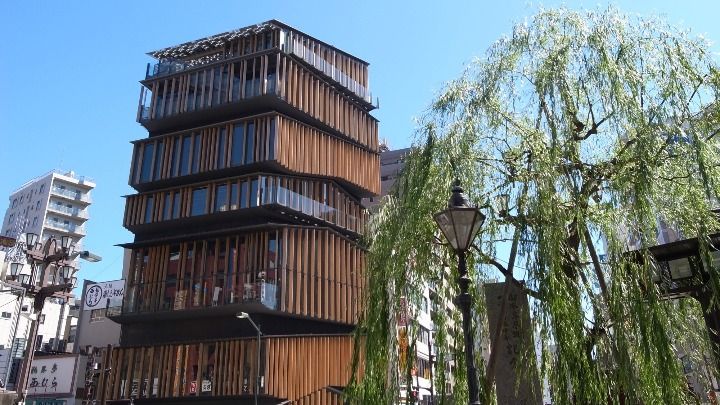 (Source: kstyle / PIXTA)
Terrace on the 8th floor with a view
On the 8th floor, the topmost floor, there is a terrace with an amazing view. You can see the Skytree and Sensoji temple in one frame. You can also get a bird's eye view of a Japanese-style traditional street that leads to the temple.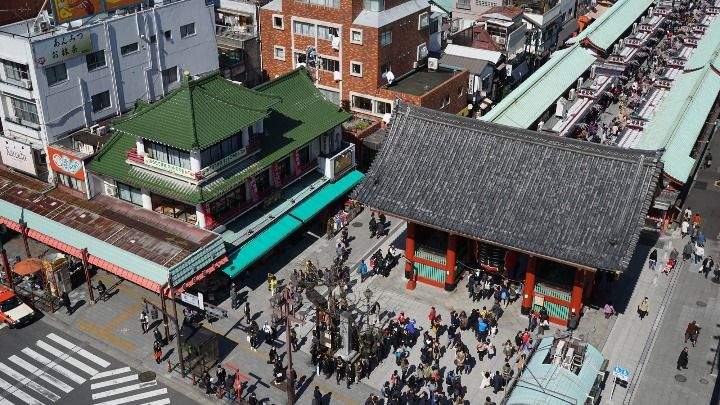 (Source: i-flower / PIXTA)
6th and 7th floor: Exhibition and Event floor
The 6th floor is constantly filled with foreign tourists who come here to watch videos on the history and culture of the area. Furthermore, there is an exhibition space on the 7th floor where you can see events or get tourist information.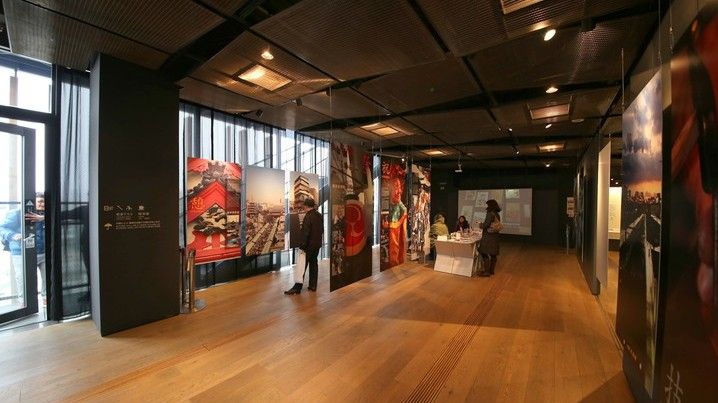 (Source: heritager)
Asakusa Miharashi Cafe
It's a coffee shop on the 8th floor from where you can gaze over the city of Asakusa. In addition to coffee, variety of drinks including alcoholic ones are available. It is open until 8 p.m., so you can enjoy the night view of Asakusa as well. Meals and desserts are also available.