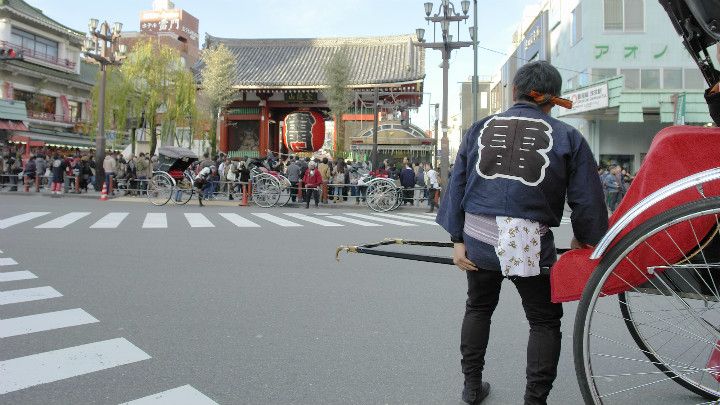 (Source: photoAT / PIXTA)
 Sensoji
Sosenji is the oldest temple in Tokyo, and one of the most popular tourist spots. The area has many points of interests, such as Kaminarimon (Thunder Gate) and Goju-no-To (Five-storied Pagoda). On the street to the precincts, there are many souvenir shops and food stalls that draw foodies and couples. They have various festivals throughout the year. This area is always lively with tourists.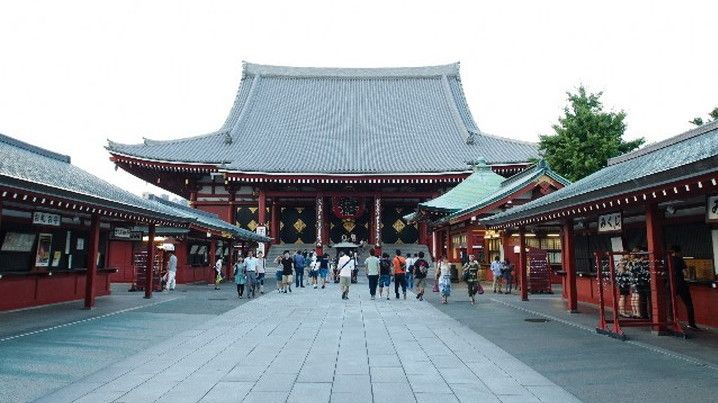 (Source: photo-ac)
Asakusa Hanayashiki
This is known as the oldest amusement park in Japan and as its name suggests, you can see a variety of flowers and greenery throughout the park. To suit Asakusa's traditional atmosphere, a Japanese garden and Japanese-style buildings have been incorporated in the park. You don't want to miss this nostalgic yet cool attraction in this neighborhood.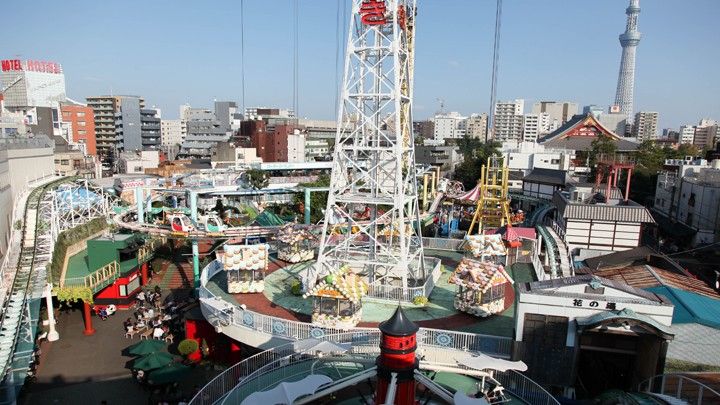 Nakamise Dori Shopping Street
Stretching toward Sosenji, Nakamise Dori is one of the oldest shopping streets in Japan. There are 89 shops that line both sides of this 250-meter-long narrow street, and each offer unique and authentic items. This is a wonderland of souvenir shops in Tokyo.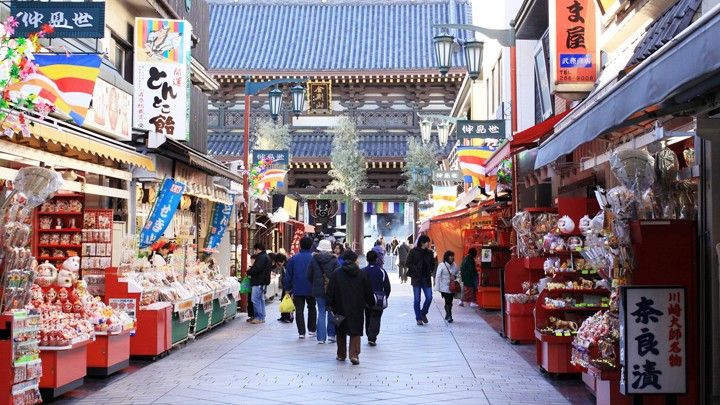 Asakusa Samba Carnival
Asakusa Samba Carnival is held annually in late August. The parade starts in the evening, and the carnival is also a dance team competition. You can't take your eyes off the dancers' lavish costumes and exuberant dance steps. This traditional area is interestingly shaken up by the rhythm of Samba.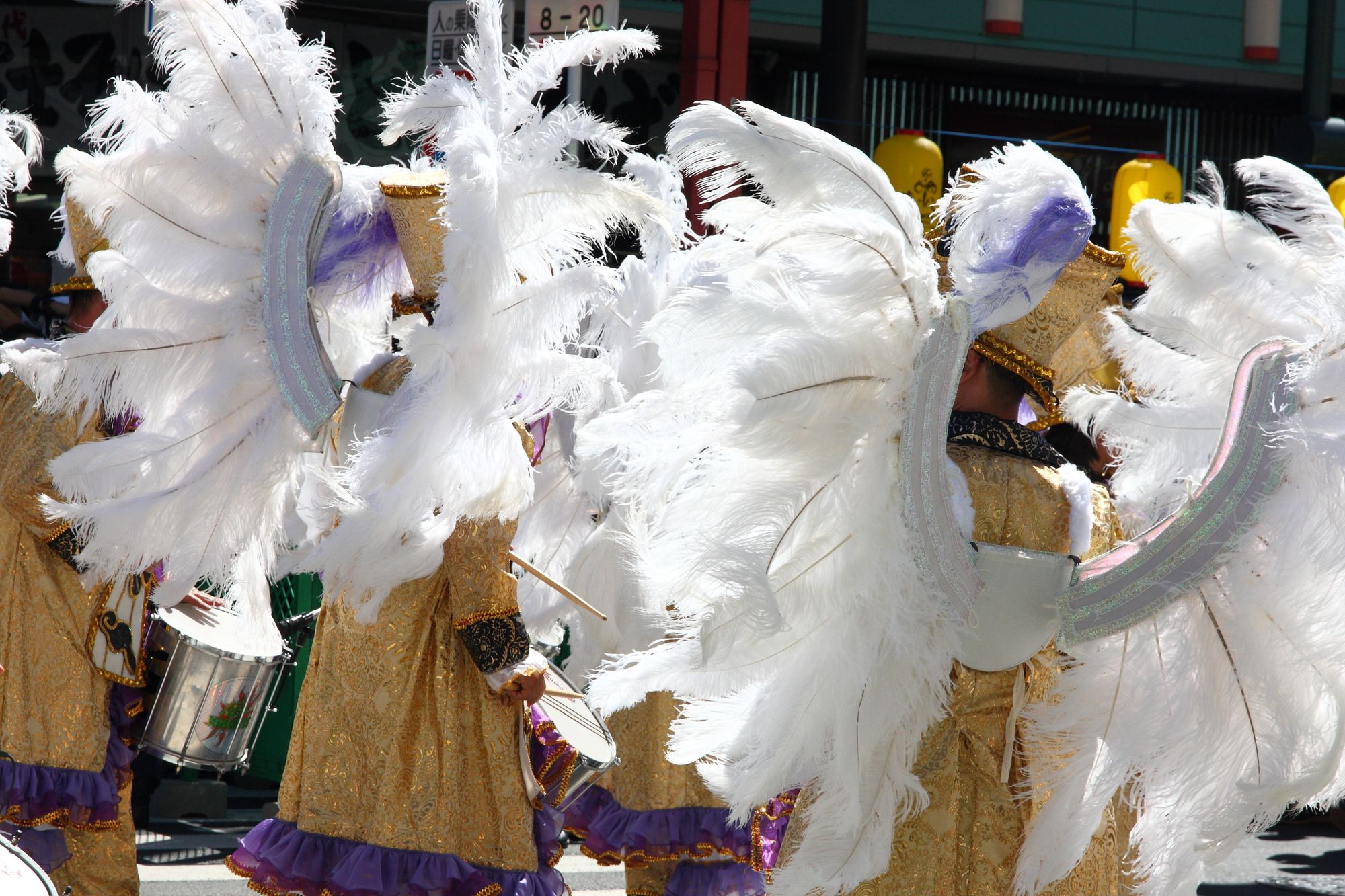 (Source: pretty world / PIXTA)
Asakusa Sanja Matsuri (Sanja Festival)
Sanja Matsuri claims to be one of the most popular festivals in Tokyo. This festival draws about 1.5 million people during the three days, and is known for its liveliness. The spectacle of several mikoshi (portable shrines) being paraded around is overwhelming.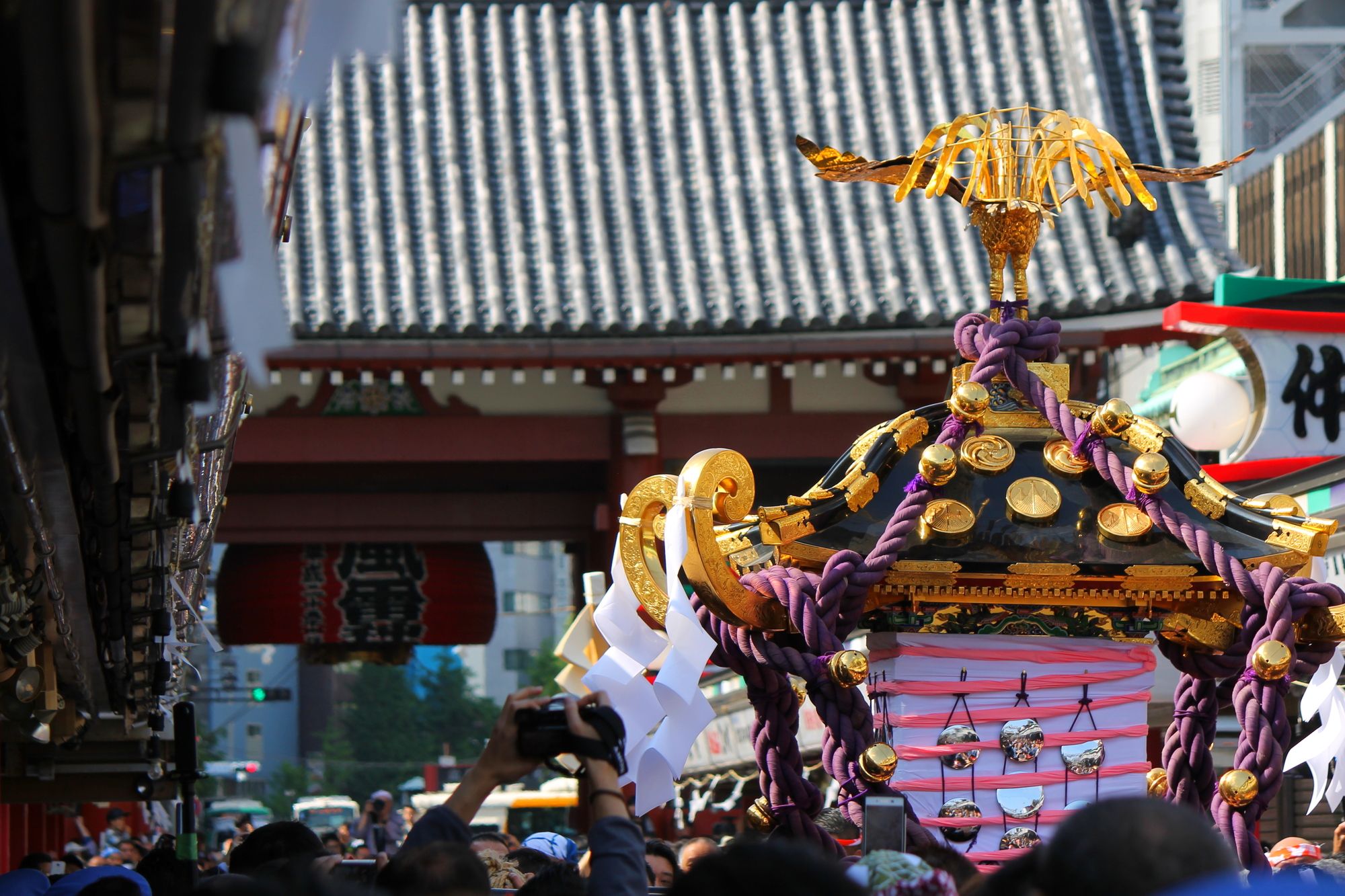 (Source: hideko / PIXTA)
Asakusa Tori-no-Ichi
Asakusa Tori-no-Ichi is a market where good luck charms for the new year are sold. It has been held annually in November since the Edo period. Tori-no-Ichi draws more than 700,000 people, and is the biggest market of its kind in Japan. "Engi Kumade" is believed to gather good luck and prosperity. The market is very crowded with people who are looking for good luck for the new year.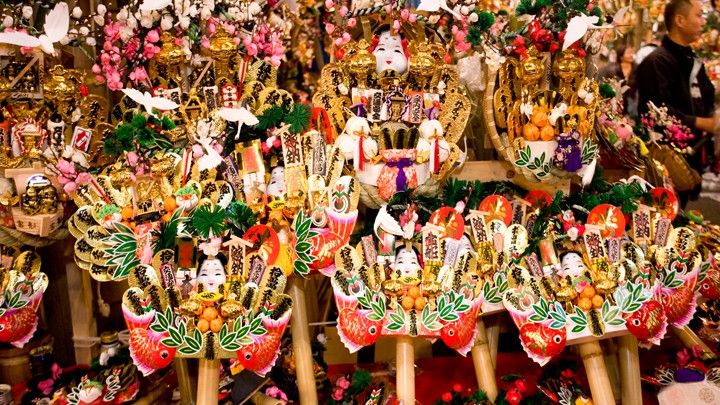 Asakusa Culture Tourist Information Center
Asakusa Bunka Kanko Center is located in front of Kaminarimon. Proposing the concept of "Finding, Showing and Supporting," they offer useful information and services in Japanese, English, Chinese and Korean to visitors. In addition, they provide free Wi-Fi, a currency exchange counter, a ticket sales counter, a cafeteria, a nursing room and an observation room.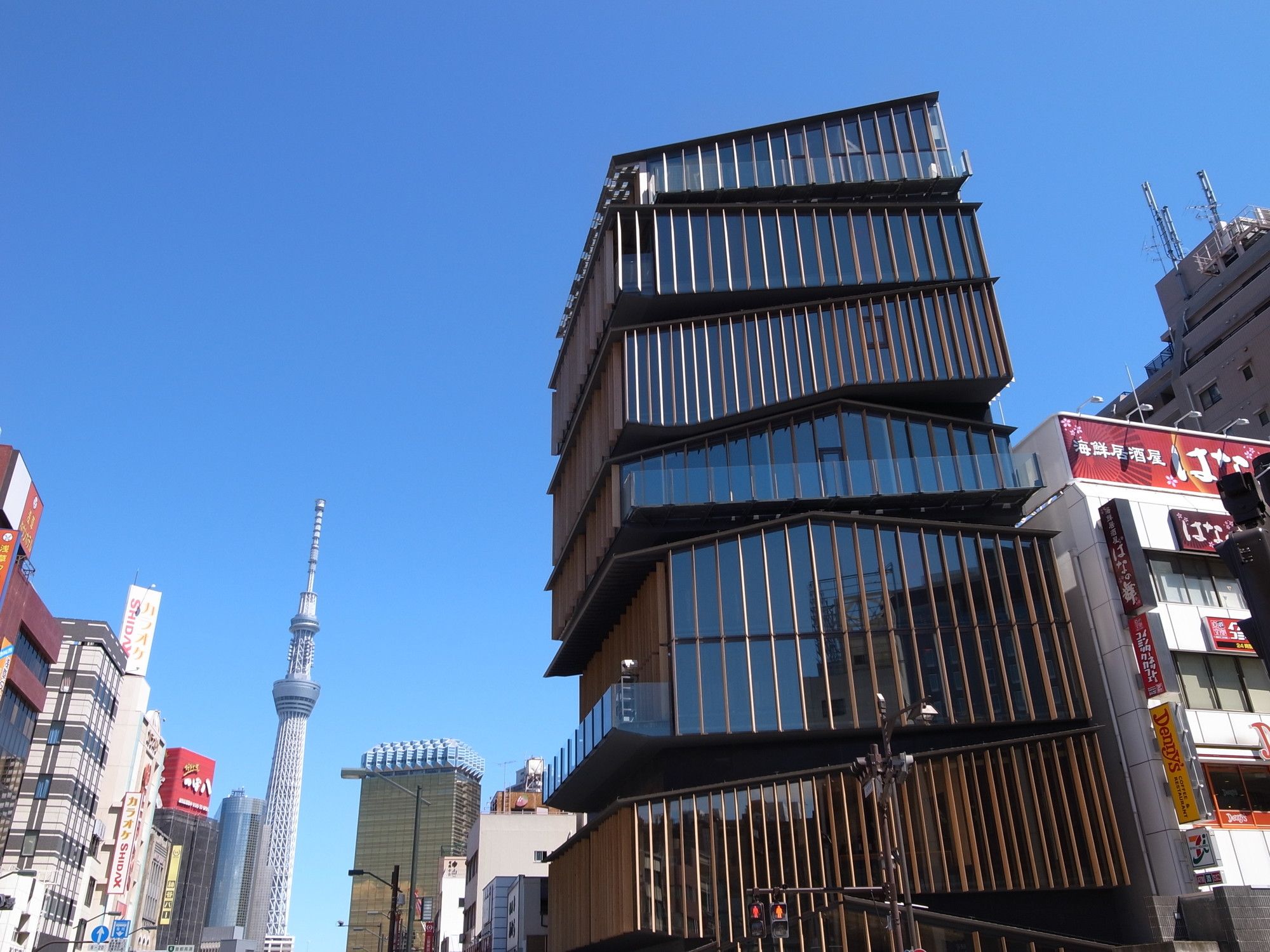 (Source: kstyle / PIXTA)