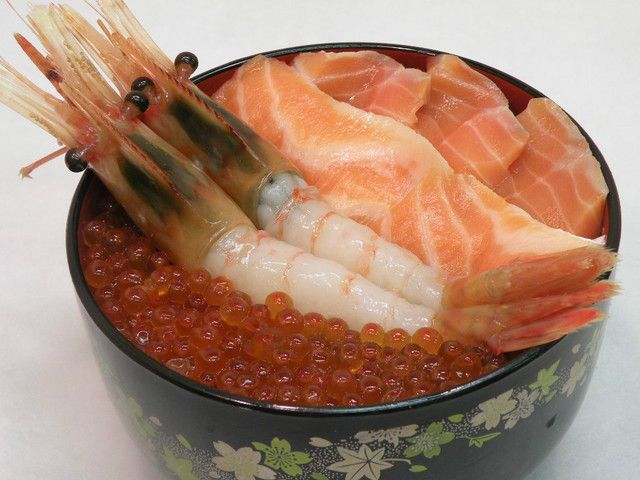 About a minute walk from JR Hakodate station is the Hakodate Morning Market's Donburi Yokocho Ichiba, a popular tourist spot with about 20 shops and restaurants where you can taste or buy fresh sea produce. Within the Donburi Yokocho Ichiba is the Asaichi Akebono Shokudo, a recommended shop which was established over 40 years ago. The shopkeeper is a chef of traditional Japanese cuisine, a connoisseur and a craftsman, and although it is a small shop with only 12 seats, it is well-known for its exquisite cuisine. This restaurant is crowded every day with both regular customers and tourists from local areas and all over Japan.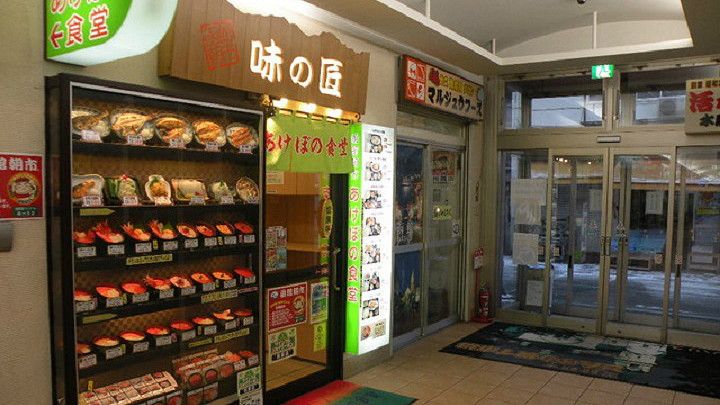 (Source: 食べログ)
Safe, secure and fresh ingredients
This restaurant is so thorough that they only use ingredients that the shop owner himself has tried and consented. In addition to using raw sea urchin which is additive-free and contains no preservatives, the salmon roe is frozen at -50℃ while still fresh, allowing the restaurant to offer food that uses ingredients which are at their most delicious at all times.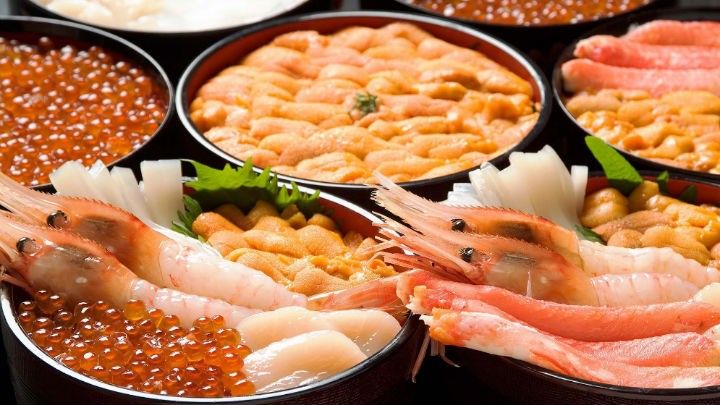 (Source: 食べログ)
An exquisite dish which lets you enjoy northern seafood
If you are lost over what to order, then you will definitely want to try the Kaisen Gourmet Don ② (2,625 yen)! This popular dish serves up an extravagant 5 varieties of fresh seafood from Hakodate, including the shopkeeper's additive-free raw sea urchin, homemade soy sauce salmon roe and tender, large sweet shrimp.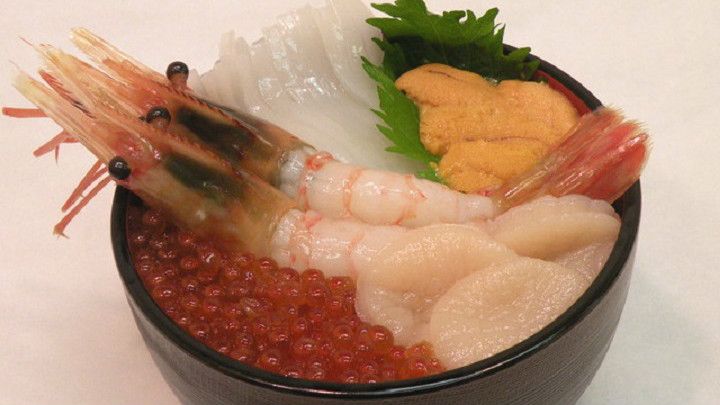 (Source: 食べログ)
Make an original donburi using the ingredients that you like
The Topping Don is also a popular dish, which allows you to choose the ingredients you like and make your own original Kaisen Don! The price varies depending on the ingredients used, but you can choose the ingredients you like from 12 varieties with an affordable price, including the recommended additive-free raw sea urchin and homemade soy sauce salmon roe, as well as crab meat sticks and prawns.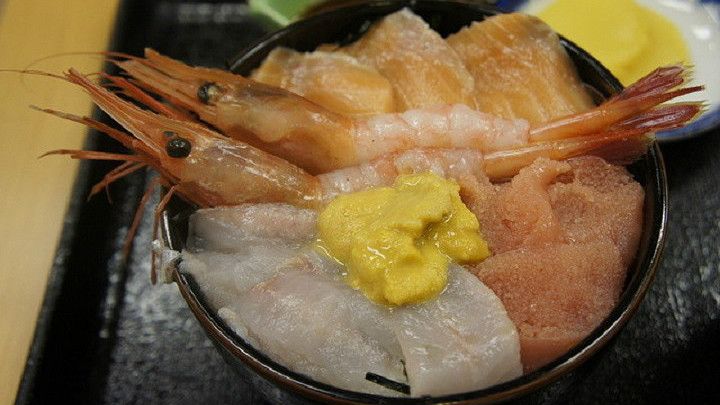 (Source: 食べログ)