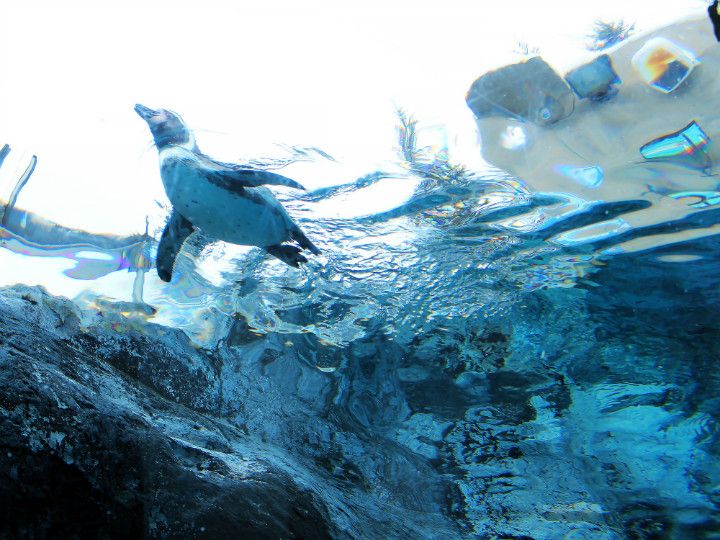 When we refer to a zoo, we imagine a place for children. But this zoo is a bit different. It is designed to interest even adults to observe animal characteristics from different angles provided by unusual displays compared to other zoos. This zoo is a favorite not only in Japan but also abroad. There are houses to show animals native to Hokkaido, such as the Sakhalin fox, Ezo raccoon, and the like. There is also an area for children to enjoy petting small animals. You will get a rare and unique experience of watching fierce animals like snow leopards, Siberian tigers up close.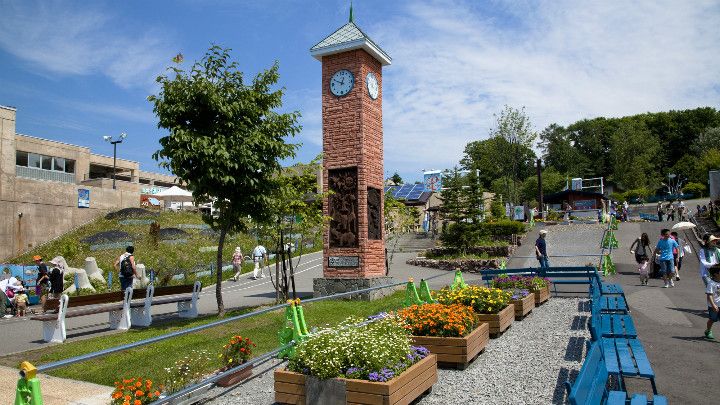 (Source: 空 / PIXTA(ピクスタ) )
Penguin Parade
The penguin walk is the main attraction of Asahiyama Zoo. Glancing sideways at spectators squealing excitedly and taking pictures, the penguins waddle toward their goal. They are so adorable that many people come from long distances to see them. They attract a lot of admirers every day. This show is available only in winter.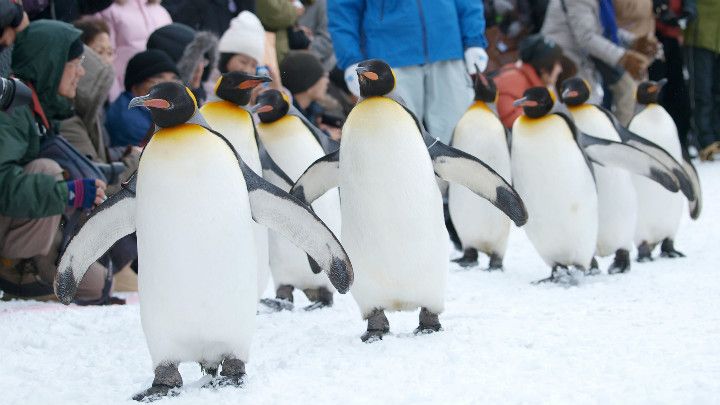 (Source: puddy / PIXTA(ピクスタ))
Seal House
Especially popular is the seal house. Besides a big aquarium, there is a unique pillar-type transparent tank, where you can see the seal swimming up and down. If the seal catches your eye, you're lucky! It is designed well with tetrapods arranged so as to give the feeling of being in a fishing port in Japan.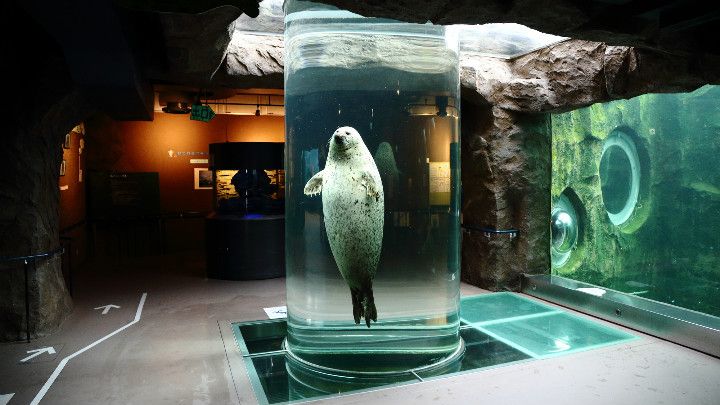 (Source: Daizu / PIXTA(ピクスタ) )
Polar Bear House
In the face of heavy snowfall, the polar bear finds a way to relax, and children love this sight. It sometimes dives into the pool, which is quite exciting. A dome window offers a view right in front of your face. It's a thrilling experience that you can never have elsewhere.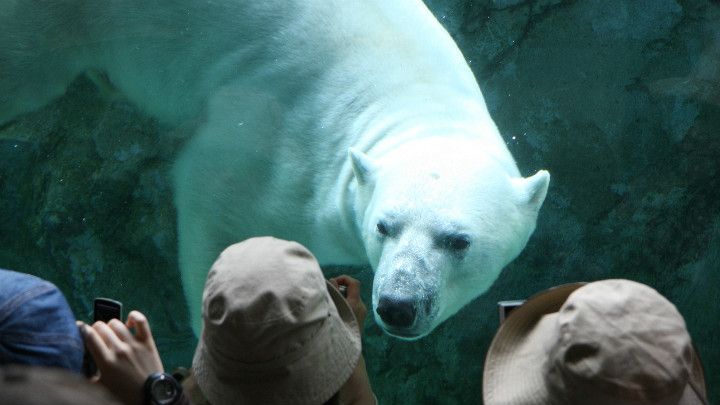 (Source: ほくと / PIXTA(ピクスタ))