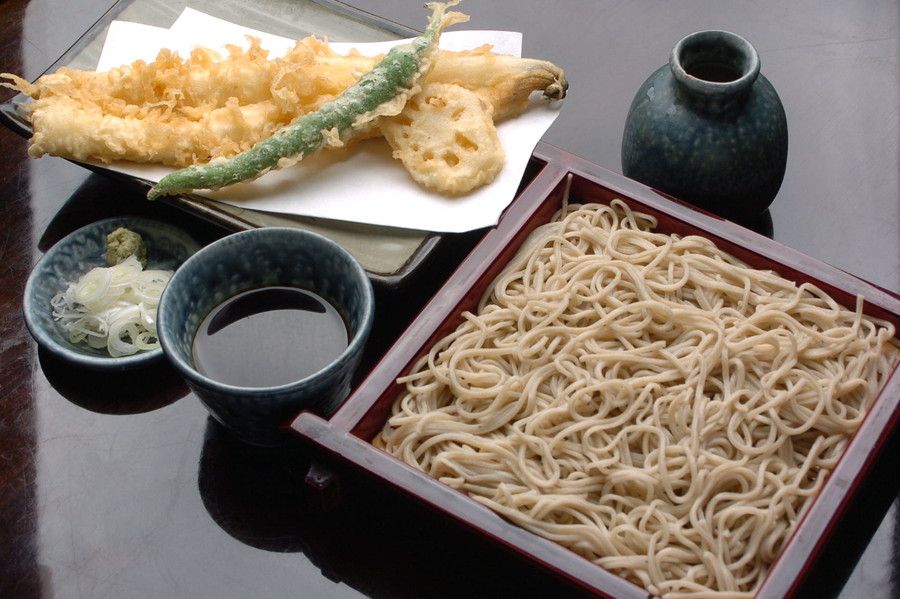 Established in 1854, back then, Asada, a popular restaurant, was considered to be one of the "Soba Hasshoujin (top eight soba restaurants)" and is now run by the eighth generation owner. Edo-soba (old style Tokyo soba) is eaten with spicy tsuyu (dipping sauce); however, here, it has a well-balanced spiciness adjusted to contemporary tastes. Juwari-Soba, made from 100% buckwheat, is served. Furthermore, the owner is a "Sake Master," familiar with all kinds of Japanese sake tastes and brands. A wide selection of sake is available so that guests can experience the traditional Japanese culture of drinking at a soba place.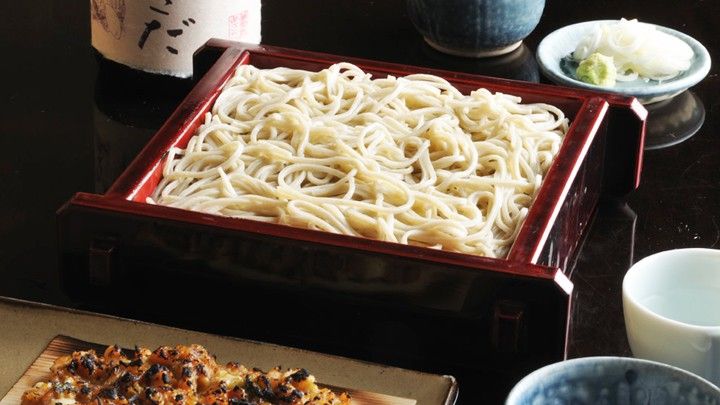 (Source: asada-soba)
Special, unique soba sauce in all of Japan
A specially ordered, grilled Katsuobushi (bonito flakes) is used for the sauce. It is a product sold only in one specific store in Japan. The thoroughly cooked, amber-colored, clear sauce is rich in flavor and has an elegant taste. The soba is made by hand with carefully selected, domestically-produced buckwheat.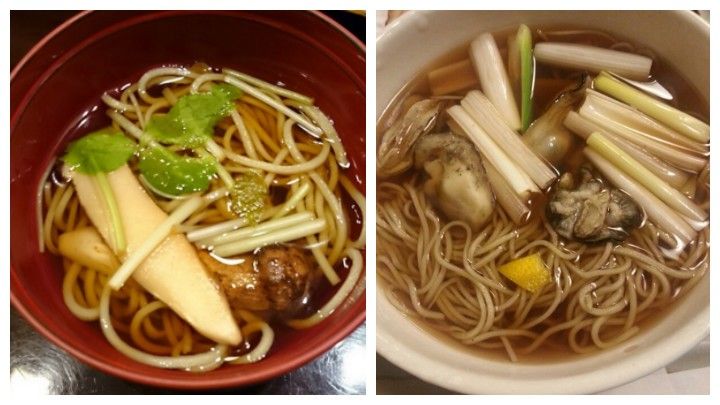 (Source: 食べログ)
Oyster Namban Soba
A winter specialty is oyster namban soba (1,100 yen). This flavorful dish has large oysters from Sanriku, Iwate prefecture. The tasty juices ooze out once you take a bite. This is a limited seasonal dish only available from October through April.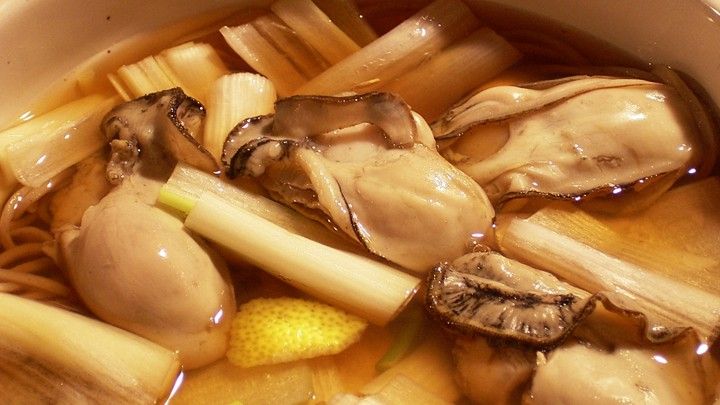 Anago-Ten Seiro
Anago-ten seiro (1,560 yen). Seiro (soba on a bamboo basket) is the best way to enjoy the flavor of Juwari Soba to the fullest. This is a combination dish with anago (conger eel) tempura, with fresh anago purchased daily from Tsukiji Market and gutted in the restaurant. The crispy texture and smooth white anago is delicious.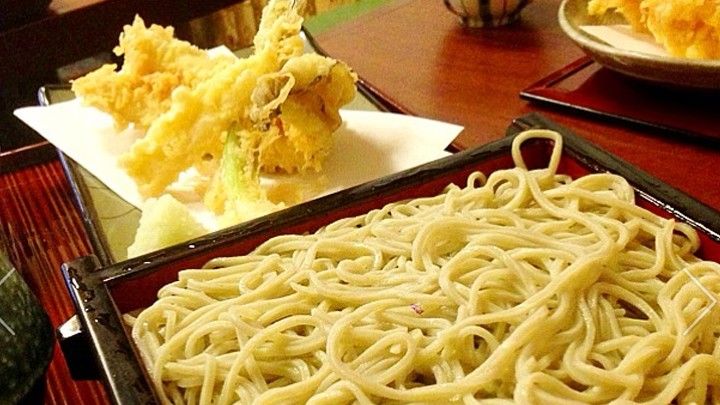 (Source: 食べログ)