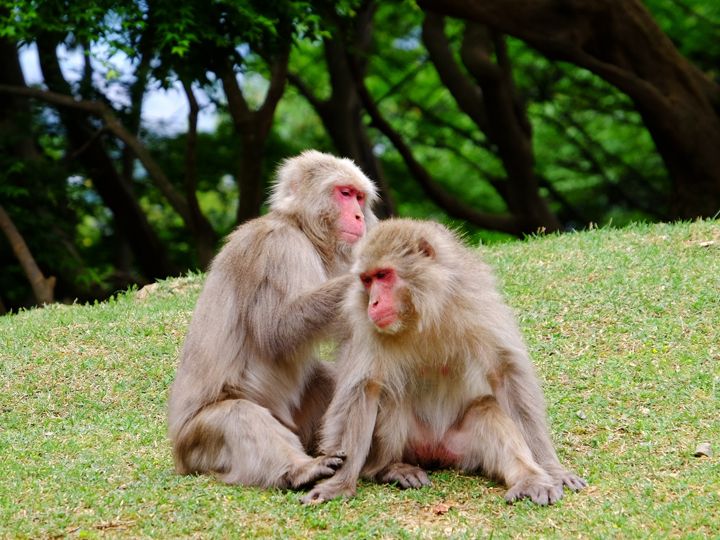 This is a monkey park with over 120 Japanese macaques living in their wild habitat. Located in the inner recesses of Mt. Iwata at a height of 160 meters, visitors can enjoy interacting with monkeys that live in the nature-filled park through activities like feeding. The park is also home to deer, over 100 kinds of wild birds and insects and it is even possible to see baby monkeys up close. The feeding  spot on the top of the mountain is an observatory overlooking Kyoto. This is a park that offers an amazing panoramic view and you can spend some relaxing time with animals.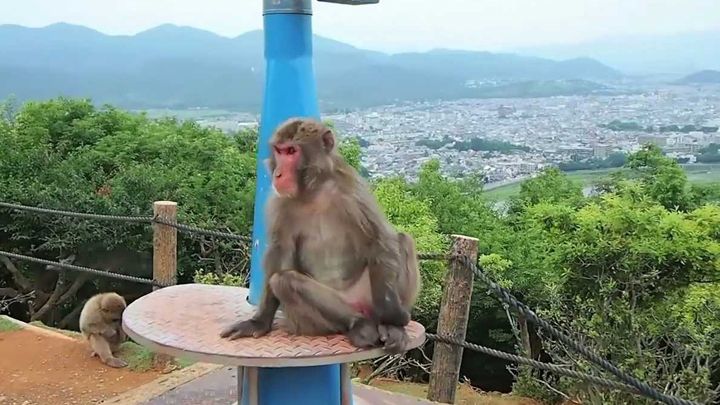 (Source: youtube)
Feed monkeys
The rest area on top of the mountain is a feeding spot. Monkey food is sold in the park and can be fed to the monkeys from within the rest area. The lovely expressions of the monkeys, that are sure to put a smile on your face, is one of the park's main attractions.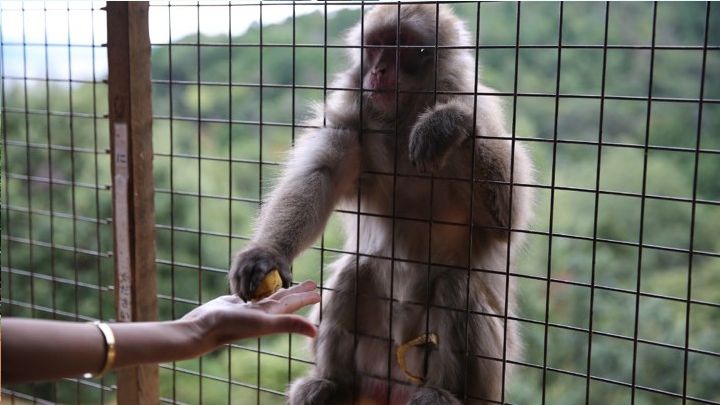 (Source: そうだ 京都、トコトコと古都巡り)
Observatory
The mountain top is also an observatory from where you get a bird's eye view of the city of Kyoto. Because Kyoto doesn't have any tall buildings due to its efforts to preserve the ancient feel of the city, you get a view even of Mt. Hiei in the distance. The seasons of cherry blossoms and colorful autumn leaves offer especially great views.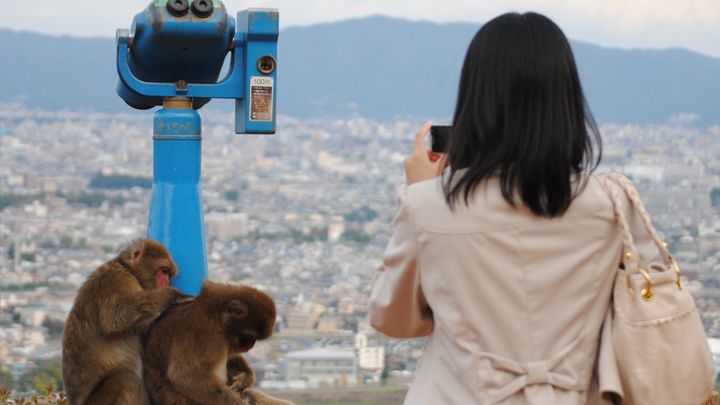 (Source: farside-photo / PIXTA)
Meet baby monkeys!
Baby monkeys are born every year between spring and early summer. Although it's not possible to feed them because they only drink breast milk, they can be observed from up close. If you wish to see especially cute monkeys, it's recommended to visit during spring, which is the baby season and you can also see beautiful cherry blossoms.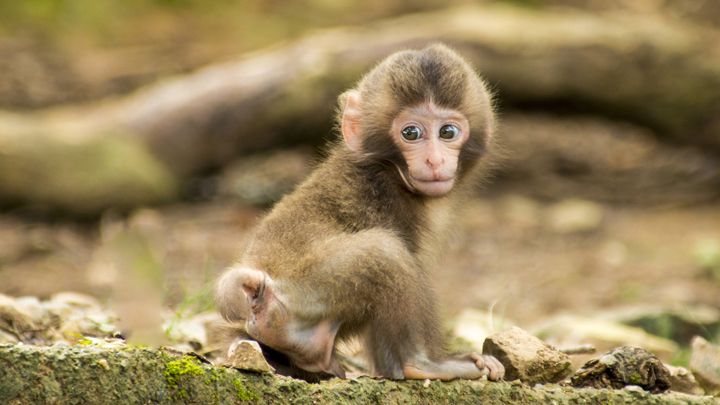 (Source: HIRO / PIXTA)