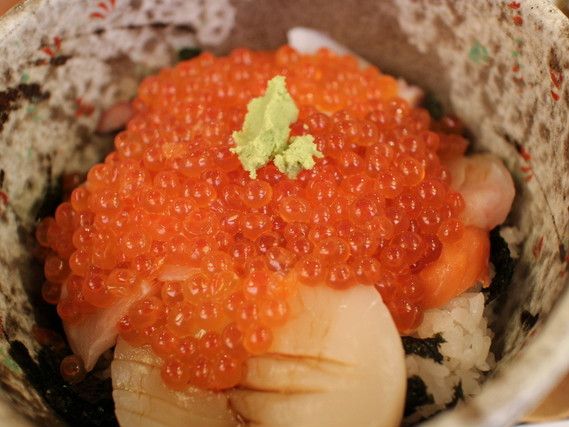 Located in the eastern part of Hokkaido, this stretch of land, Shiretoko Peninsula, is said to be the last unspoiled region in Japan. This popular destination with abundant nature is registered as a World Heritage Natural Site, making it only the third one in Japan. Situated in Utoro, the northern part of Shiretoko Peninsula, Araiso Ryori Kumanoya is a long-standing Japanese restaurant that has been in business for over 30 years. It offers carefully selected fresh local ingredients that are in season. The restaurant has rare dishes, such as salt cured salmon liver called mefun and venison tataki (lightly seared outside and thinly sliced). It occasionally has a very rare salmon called Keiji. You have only 1 in 10,000 chances of catching this fish.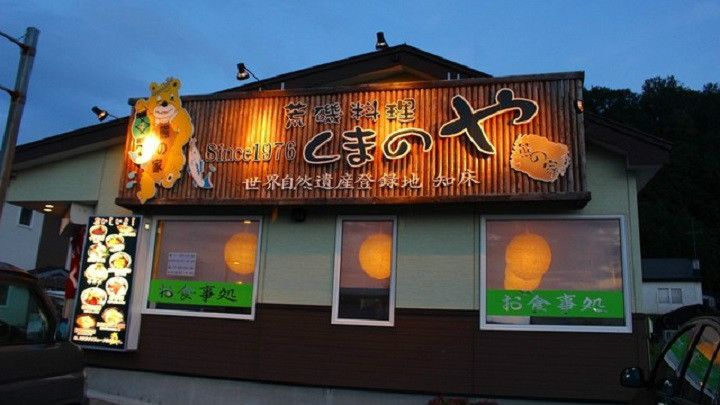 (Source: 食べログ)
Particular About Local Ingredients that are in Season
The ingredients they use at the restaurant are mainly from Shiretoko. They offer fresh local seafood, local branded pork called Shiretoko Akabuta and ramen noodle made with only local wheat flour from Shari in Shiretoko called Haruyokoi. The restaurant displays a menu of the day that uses ingredients that are at their peak of seasonality.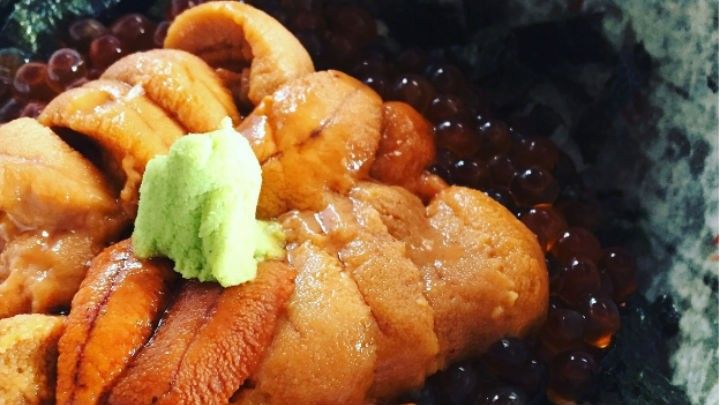 (Source: 食べログ)
Kaisendon that Has Shiretoko's Special Seafood
We highly recommend their Tokusei Araisodon (rice bowl with seafood- 2,850 yen). This is a luxurious dish that has large local shrimp with a delicate yet firm texture, rich and sweet sea urchin as well as shinny large salmon roe.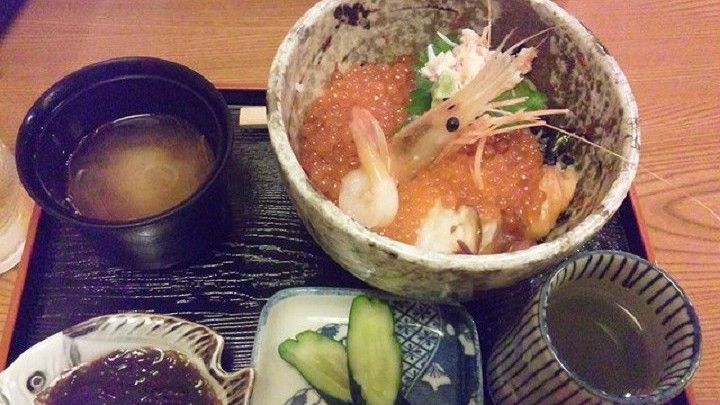 (Source: 食べログ)
Ultimate Ramen in a Seafood Soup
The other popular dish on the menu is Shiretoko Kaisen Uniiri Tanmen (seafood noodle with sea urchin - 1,250 yen). The chewy noodle made with local wheat flour, mild salt-based soup and seafood from the northern ocean make up this exquisite noodle dish. It has shrimp, crab, sea urchin, napa cabbage and beansprouts on top.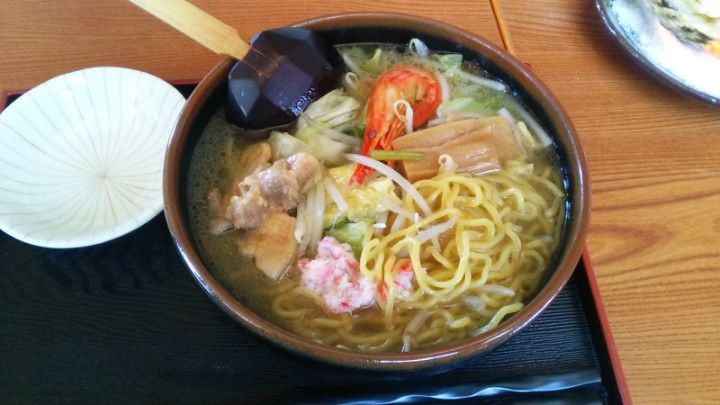 (Source: 堀越モータースの公式ブログ)