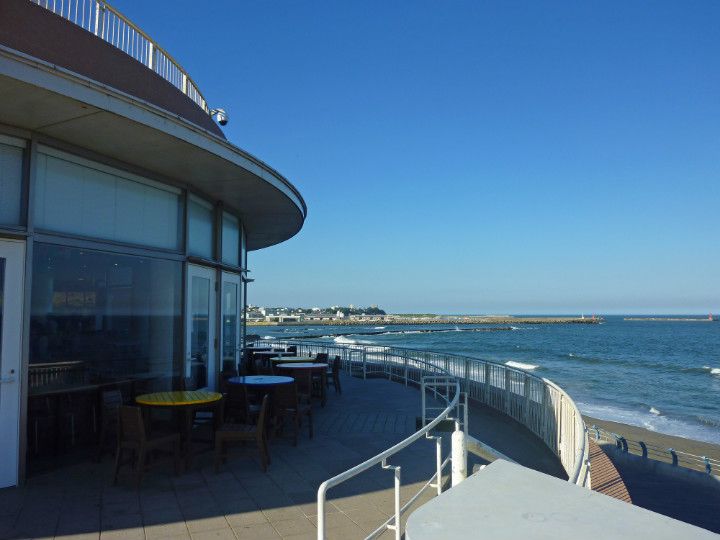 In the biggest aquarium in the Kanto area, Aqua World Oarai, there are 68,800 of 580 types of animals. It contains the largest number of species of sharks in Japan and the biggest fish tank for sunfish. You can also see dynamic dolphin shows. In addition, you can also learn about bone and internal structure of sea animals in the Museum area. Therefore, it is a place where you can learn about animals while walking inside the building. On top of that, children can play at the playground in Kid's Land, so people of all ages can have fun here.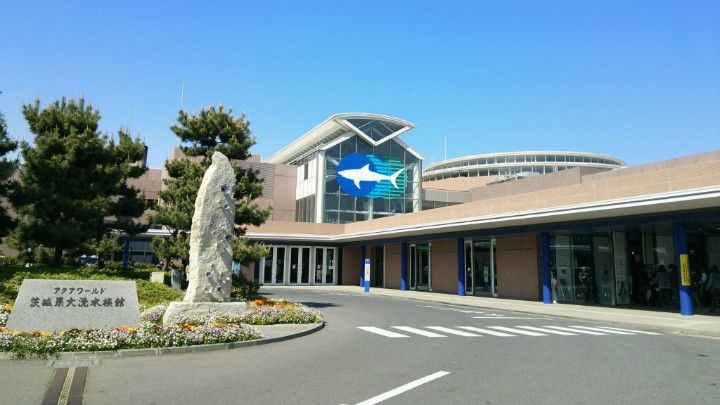 (Source: Happy-Go-Lucky)
No.1 species of sharks
Because there are more than 50 species of sharks in Aqua World Oarai, it is also called Shark Aquarium. The number of species is the largest in Japan. In the massive fish tank measuring 3 meter high, you can see huge sharks and rare sharks from the deep sea.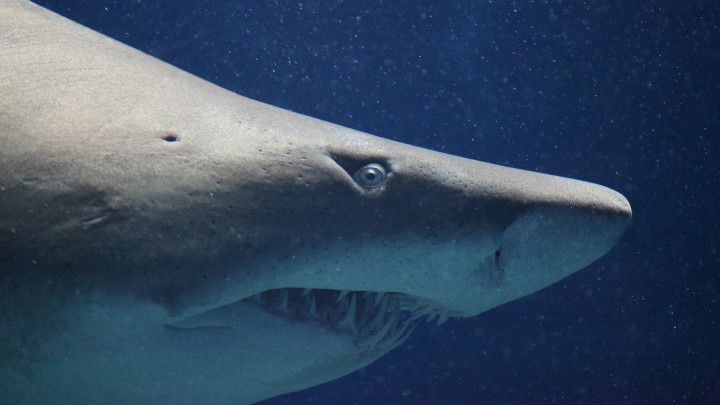 (Source: SENBA / PIXTA(ピクスタ) )
Japan's biggest fish tank for sunfish
After sharks, sunfish is also popular in this aquarium. Inside the biggest fish tank in Japan, sunfish swim while moving their short fins. They look so cute. Since it is hard to raise several sunfish in the same fish tank, it is a rare to be able to see several sunfish being raised together here.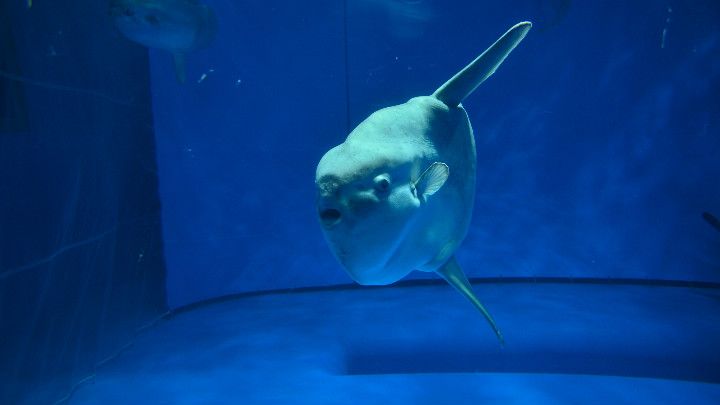 (Source: ちわぶる / PIXTA(ピクスタ) )
Kid's Land
There is a massive playground shaped like a fish at Kid's Land for children under 5 years old. For children older than 6 years old, we recommend you take them to the Touching Pool at Rendezvous Deck. They can touch sea animals such as urchin or starfish along with learning about their biology and life.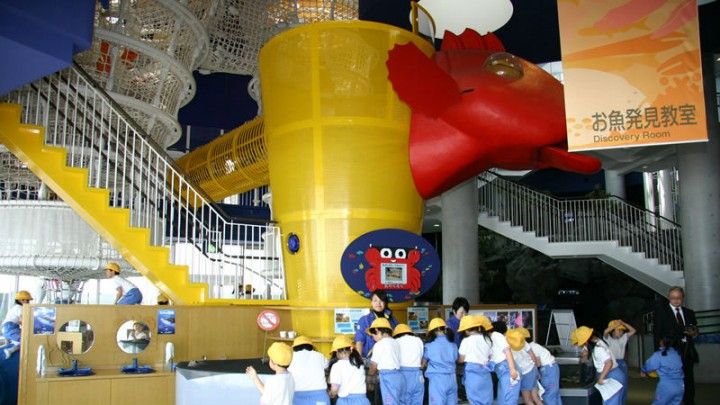 (Source: アクアワールド茨城大洗水族館)
Museum Area
In the Museum Area, you can learn about sea animals from a different perspective compared to the Aquarium area. You can see a real-size stuffed sunfish and touch shark eggs or skin of sunfish. There is also an area where you can hear how penguins from all around the world cry. Not only it is a great place for children to learn, but adults can also enjoy a rare experience here.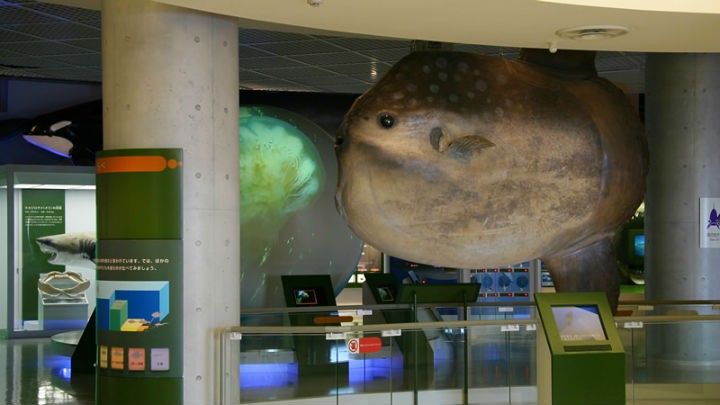 (Source: アクアワールド茨城大洗水族館)