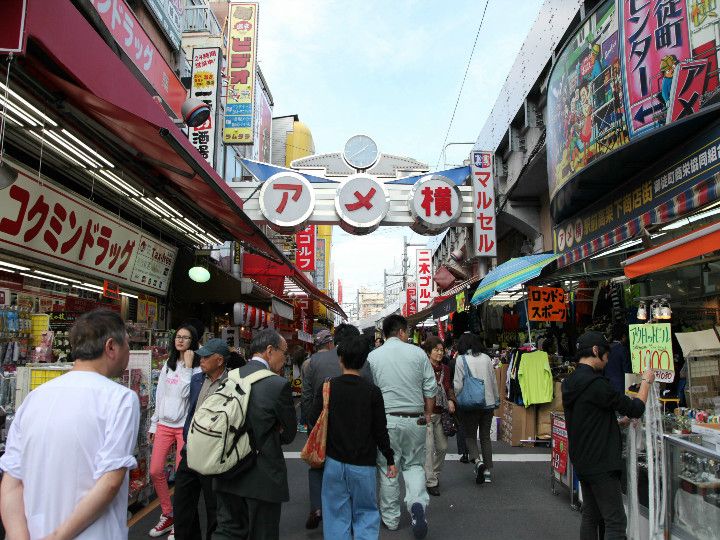 If you're sightseeing around Ueno definitely don't miss Ameyoko. At one time, shops selling sweets (ame) lined these backstreets (yokocho), so it is believed that is where the area got its name, "Ame-yoko." Nowadays, different kinds of shops can be found in Ameyoko like sweet shops, food markets, clothing stores, jewelry stores, and so on. Lots of people come to Ameyoko for shopping, but it is especially bustling during the end of the year when people come to buy special foods and goods related to Japanese New Years traditions. We recommend visiting the many reasonably priced gourmet restaurants and food stalls lining the street.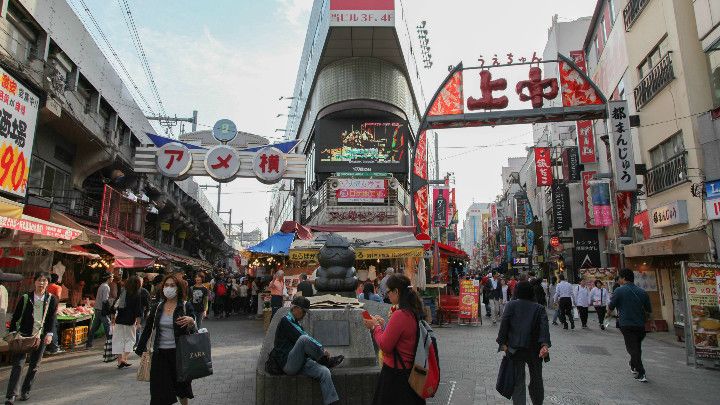 Place to Buy Bargain Priced Popular Fashion Goods
There are also many shops that deal with clothes and fashion accessories in Ameyoko. In fact, Ameyoko is famous for selling popular fashion items at bargain prices. There are a lot of great treasures to be found not only on the main street, but also down some of the narrow back alleys.
(Source: KiKKO`S FASHION)
Walking Food Tour
One of the great ways to enjoy Ameyoko is by a walking food tour. There are different kinds of foods to be found along the street like small sweets and kushiyaki (Japanese-style skewers). We also recommend the cut fruits! Cut fruits on sticks are the perfect treat for those looking to hydrate on their adventure.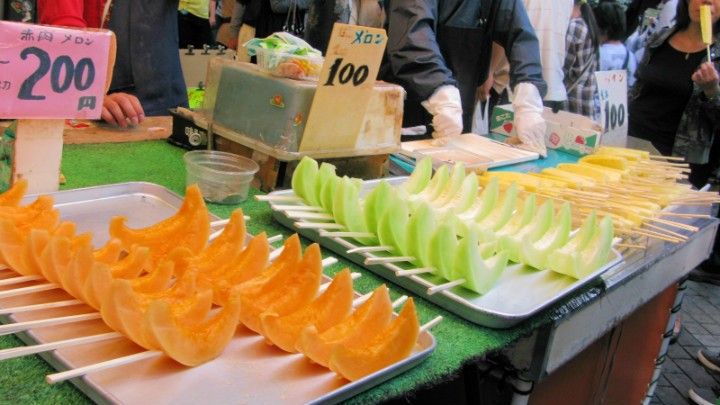 (Source: ベルとレディの散歩道)
Navel of Ameyoko: Satin Doll Official Store
The specialty watch store you see over and over again while strolling through Ameyoko is called "Satin Doll." The one with the bright yellow sign is the main store called, "the Navel of Ameyoko." Here, you can find all different kinds of new and used watches for bargain prices. You'll be sure to find the perfect watch whether it's a present for yourself or a friend.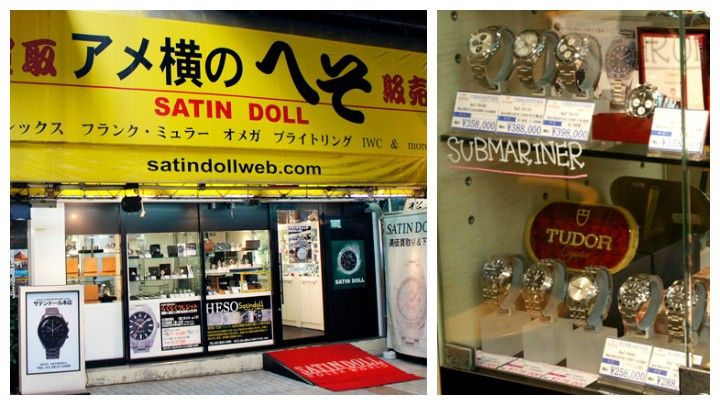 (Source: SATIN DOLL)
Fresh Fish on the Spot: Uokusa
The fish market in Ameyoko that's always crowded with customers is Uokusa. Here are lots of stalls where you can find all different kinds of fresh seafood to buy and even eat right on the spot. There are reasonable prices on seasonal delights like scallops, sea urchin, crab, etc. Alcoholic beverages are also sold here, so it's a great recommendation for small parties.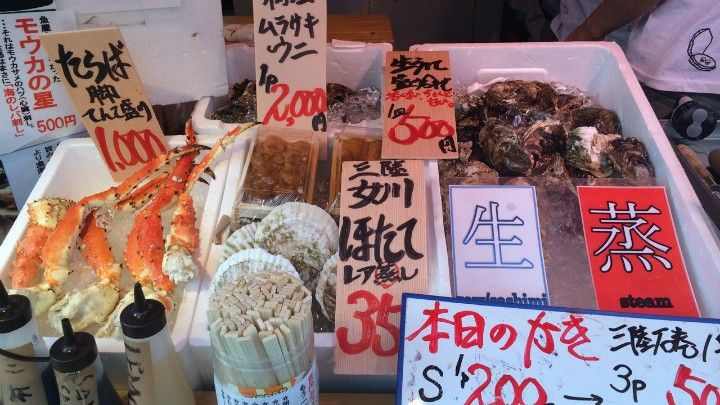 (Source: Dales Mivis)
Tataki-uri: Get Your Bags Filled With Chocolate 
One of the famous features of Ameyoko is the tataki-uri chocolate store, Shimura. "Tataki-uri" is when the entertaining shop owner stands on a platform before the store and convinces you to buy loads of goods. Here, you can get your 1,000 yen bag jam-packed with different kinds of chocolate.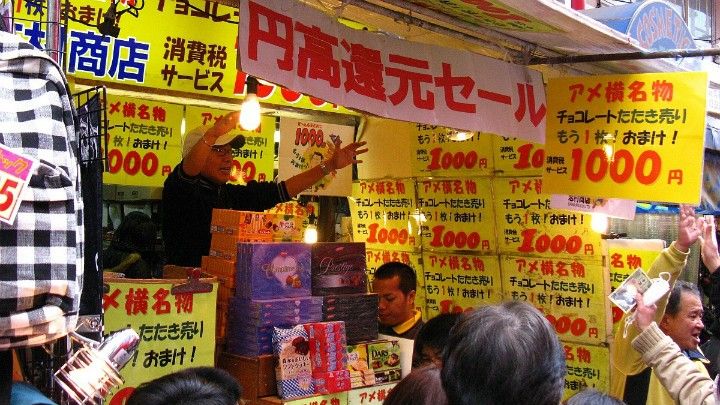 (Source: 安い、うまい……できたら腹いっぱい)
World Stalls
One can also enjoy stalls offering food from all over the world in Ameyoko. Steamed dumplings and spicy hot soup from China, sheesh kabobs from Turkey, stir-fried rice cakes from Korea, rotisserie chicken from France, one can enjoy many kinds of genuine food from all over the world here.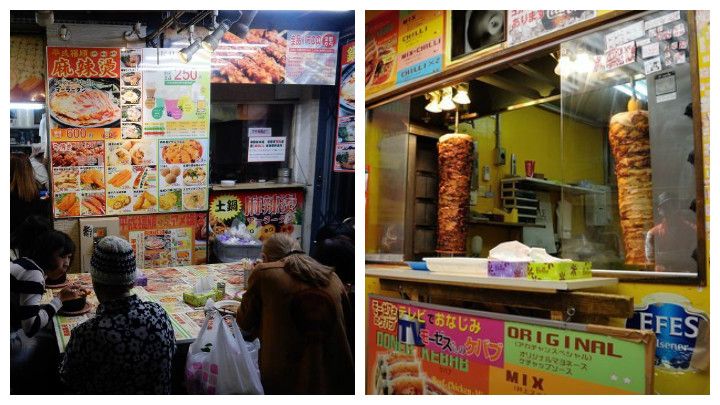 (Source: ニッポンのインバウンド"参与観察"日誌)