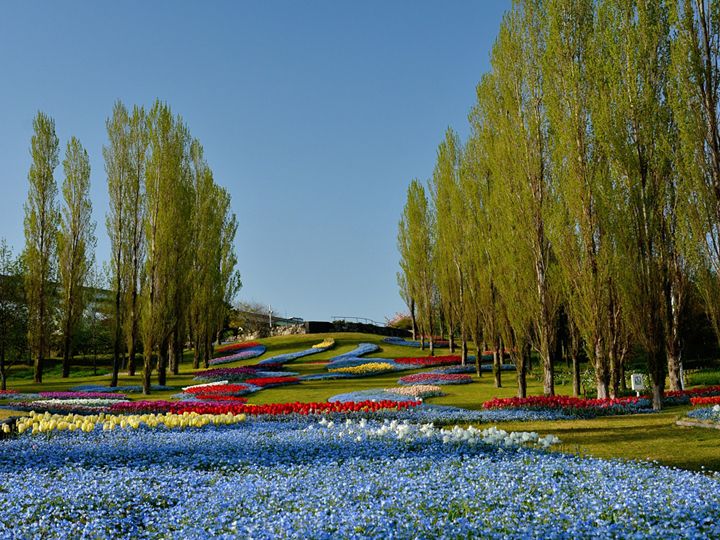 Akashi Kaikyo National Government Park is a nature-rich park in Awaji Island in Hyogo prefecture. The extensive park has various interesting areas where both adults and children can enjoy. There are flowerbeds where you can see seasonal flowers like tulips, hydrangeas, and cosmos. The area with athletic playground equipment is good for families. There is also a large lawn area, an area where one can enjoy play with water, a barbecue space, terrace with a great view of the sea. You will find many spots with great views scattered in the park.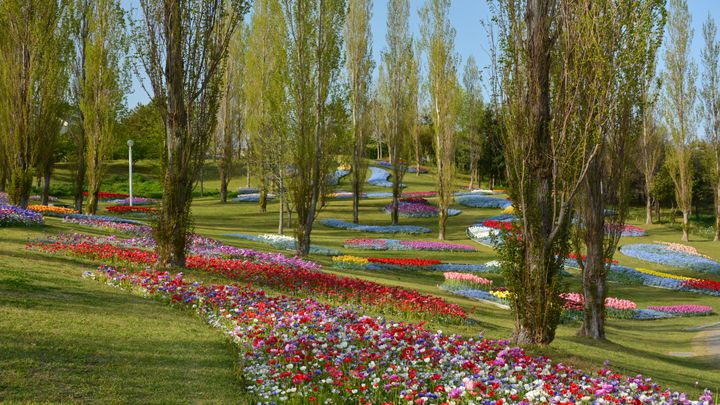 (Source: elfin / PIXTA)
Magnificent Large Flowerbed
Various kinds of seasonal flowers bloom dazzlingly in the park because it is located in Awaji Island, a place blessed with warm weather. Visitors can enjoy daffodils and tulips in spring, sunflowers in summer, cosmos in autumn, and Christmas rose in winter. Many flowers and trees bloom one after another throughout the year.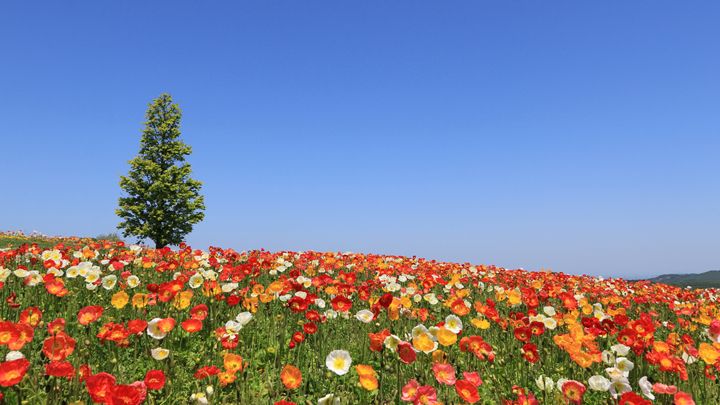 (Source: hiro_h / PIXTA)
Ride a Tram, Yume-Hacchi
There are many walking paths in the large premises of the park so that visitors can fully enjoy beautiful seasonal flowers. You can ride a lovely tram called Yume-Hacchi if you get tired of walking. You will find many photo shooting spots in the park that changes its feature everyday (fare for Yume-Hacchi: 300 yen).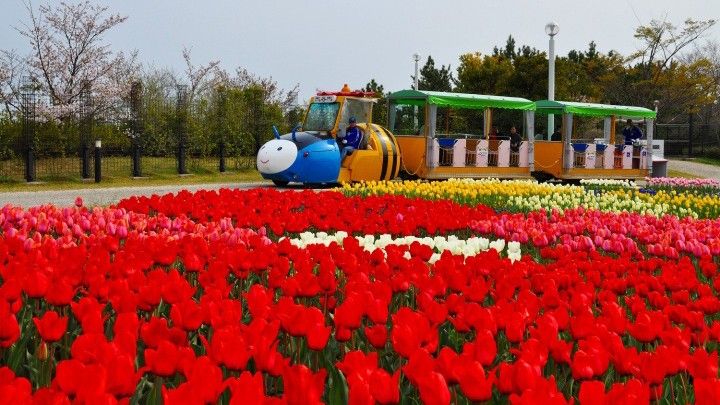 (Source: 国営明石海峡公園)
Swan Boat
To the right of the entrance gate, there is a big pond where you can ride on a swan boat. You can choose a course of the canal and the sea in the park enjoying the color and smell of seasonal flowers or simply go around the big pond (boat fare: adult 400 yen, elementary school & junior high school student: 300 yen)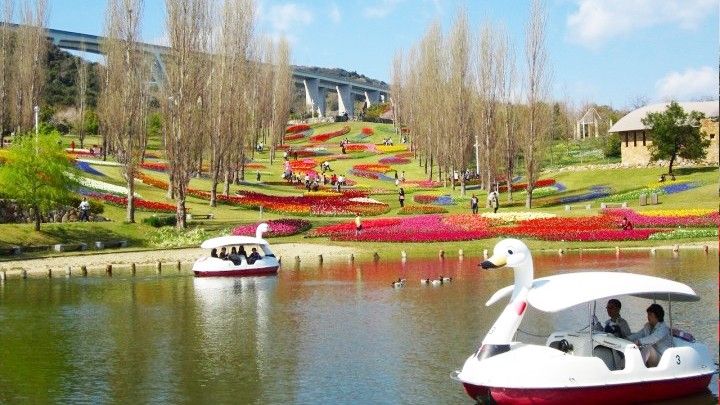 (Source: 国営明石海峡公園)
Playground Facility
There is a lot of athletic playground equipment in the park. The playground facility "Yumekko Land" has about 150 types of  equipment that inspires children's adventurous spirit including slides, swings and ropeways. There is a place you can play in the water from spring to autumn. It is a great place where families can spend a wonderful day together.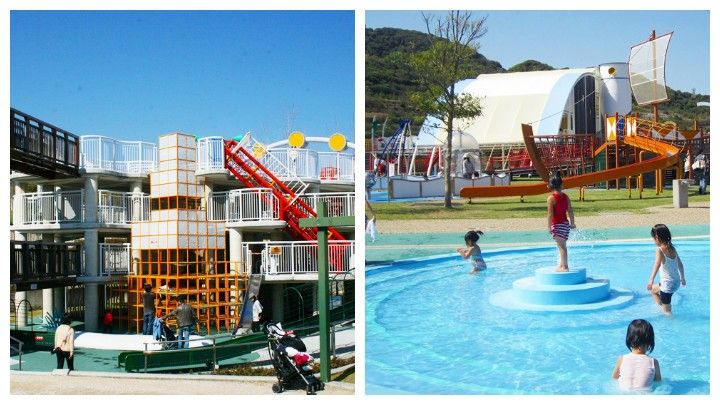 (Source: 国営明石海峡公園)
Large Lawn Area
The large lawn area in the park is as large as 4.3 ha and good for playing tag, catch, or walking pets. Have lunch in the shade of a tree. Take a nap. Spend time however you want.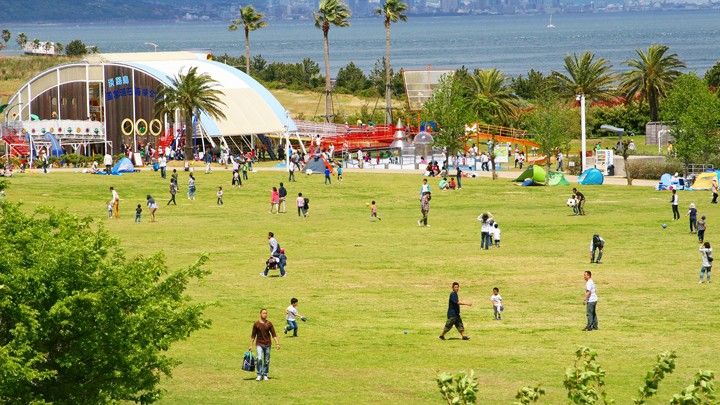 (Source: 国営明石海峡公園)
Space for Barbecue
The space for barbecue is fully equipped with the cooking space, shower room and so on. You can use the space for free during the opening hours. Enjoy barbecue lunch with your family and friends in a stunning location with blue sea, blue sky and comfortable sea wind.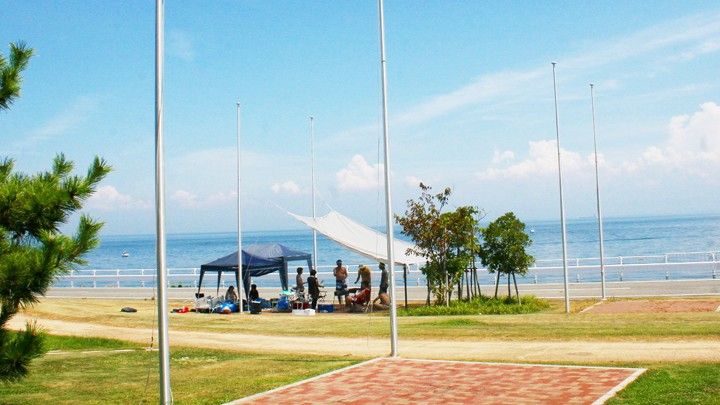 (Source: 国営明石海峡公園)