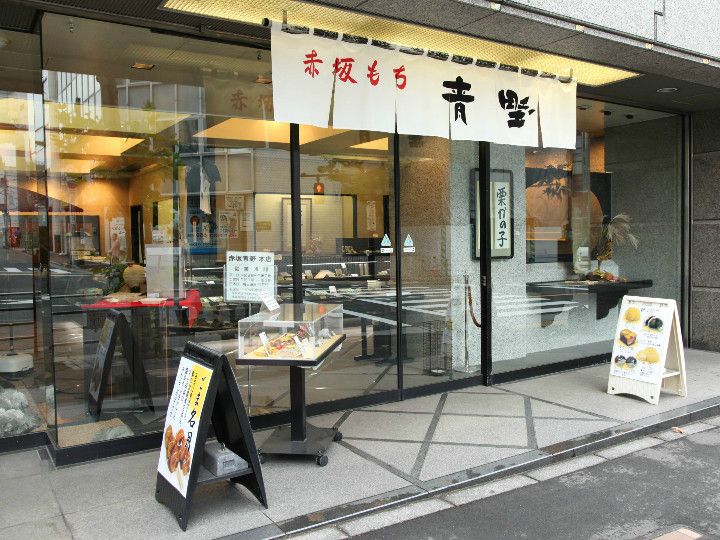 A historic Japanese sweets shop that opened in 1899. Apart from the main store in Akasaka, there are also branches in Akasaka Mitsuke, Tokyo Daimaru, Temeike Sanno satellite and Akasaka Sakasu, i.e., a total of five branches. This store that has been selling sweets like omochi (rice cake) and yokan (sweet read bean jelly) since the Meiji era has a wide selection of Japanese sweets that have been loved by multiple generations of many families. Starting with its specialty "Akasaka mochi," the line up features namagashi (fresh Japanese sweets), celebratory sweets and gift sets. In the Akasaka store, there is an eat-in space, so you can eat your favorite sweets on the spot.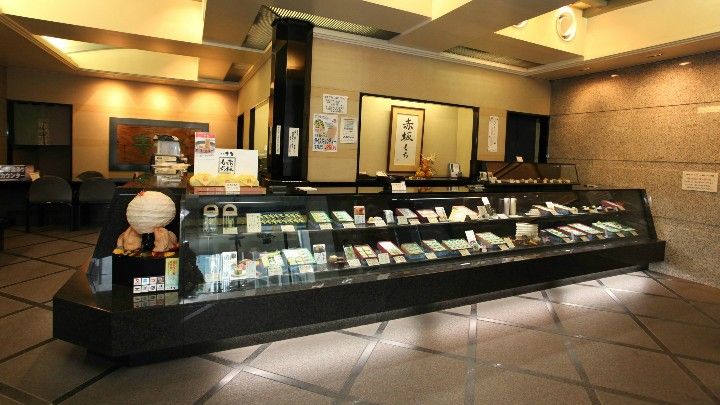 Revolutionary Packaging!
Being a store that has been open since 1899, the company still never fails to incorporate innovative practices. For example, the Akasaka mochi, the mochi and kinako (soy flour) is wrapped together in individual furoshiki-style packages. This store was the first to use furoshiki (wrapping cloth) for this kind of packaging.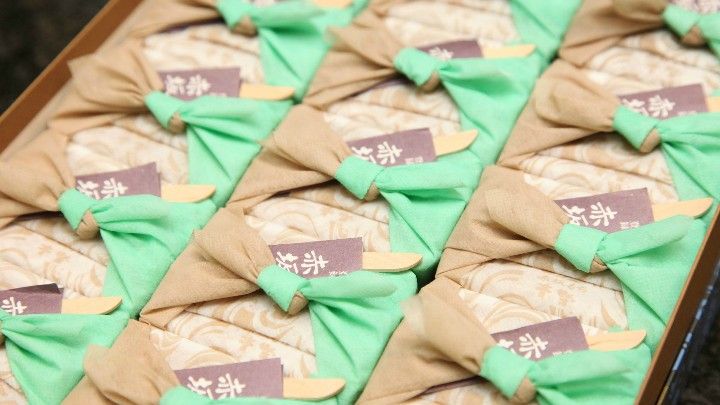 Mochi With Walnut and Brown Sugar as Secret Ingredient
Its signature item is Akasaka mochi, a kinako mochi with walnut and brown sugar kneaded in (648 yen/3 pcs). The elegantly flavored mochi made with strictly selected ingredients and traditional techniques is wrapped in a traditional, Japanese furoshiki-style package.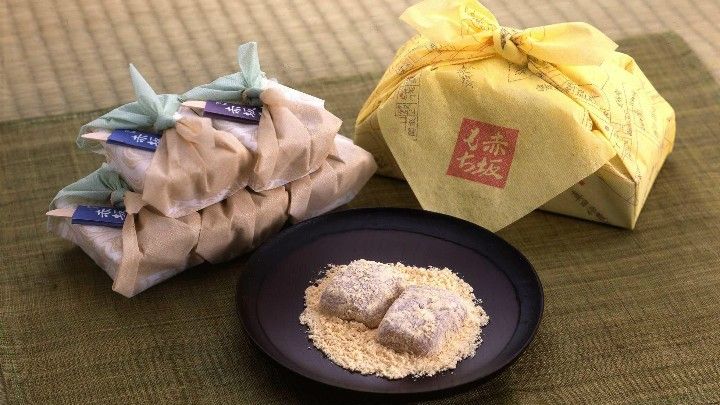 Namagashi with Seasonal Flavors
For those who wish to enjoy sweets in the store, we recommend namagashi such as kusa dango (216 yen) with an irresistible scent of wormwood, or goma meigetsu (216 yen) topped with flavorful sesame and sweet thick soy glaze. There are also seasonal limited edition namagashi for a happy surprise.