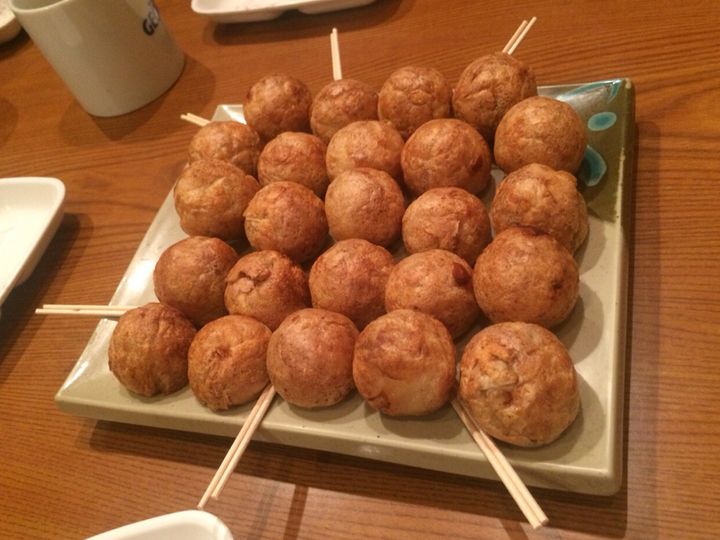 The Osaka famous takoyaki is a grilled, ball-shaped snack from flour-base batter filled with octopus chunks and Aizuya is the originator of it. The first owner of Aizuya started to sell rajioyaki, grilled meat and konnyaku (jelly-like made from konjac) in a flour-base batter, and it's said that this is the beginning of Osaka's takoyaki. Later, in 1935, they started to add octopus chunks into the rajioyaki and more spices into the batter. The surface of takoyaki is crunchy and the inside is hot and melting. Usually takoyaki are eaten with special sauce, but these from the originator are delicious even without sauce.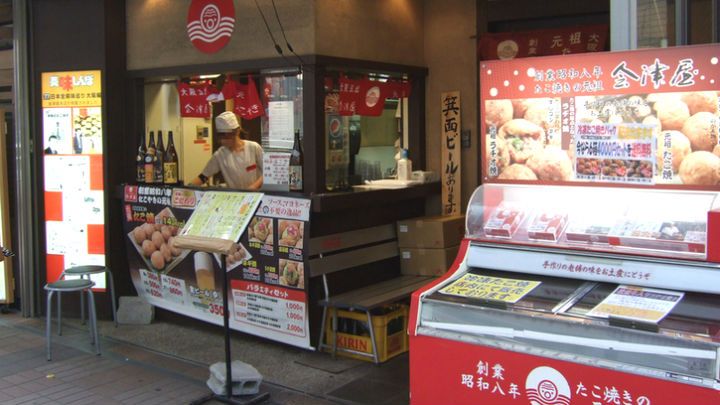 (Source: 食べログ)
Originator of takoyaki
This store invented one of the famous Japanese foods, takoyaki. Born in 1935, takoyaki of Aizuya has kept its magic: it is delicious without sauce, and even when it gets cold. It has been people's favorite as a finger food for beer. Plus your fingers will remain clean as they don't use sauce.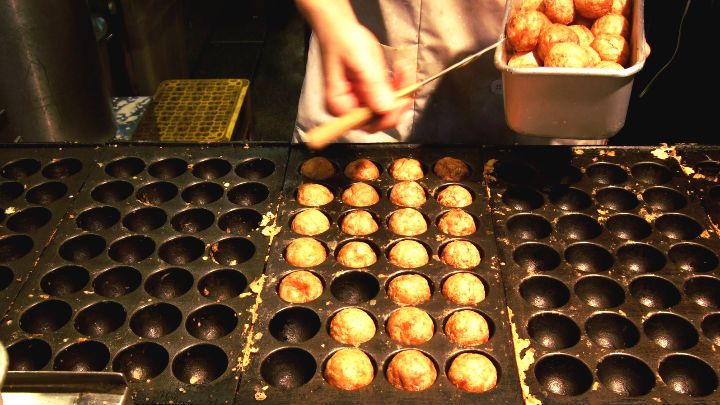 (Source: 食べログ)
And at last, ganso takoyaki, the original
Ganso takoyaki (500 yen for 12 balls of takoyaki) is the beginning of all the takoyaki in Japan. It looks very simple and smaller compared with other takoyaki. They don't add beni shoga (pickled ginger), and they don't use sauce and aonori (seaweed) flakes. Usual takoyaki has all of these. Now you may be wondering "should I even try this?" Don't worry, it's worth trying. The outside is crunchy, and after one bite, the fresh octopus and batter flavored with Japanese broth and soy sauce will come out in your mouth.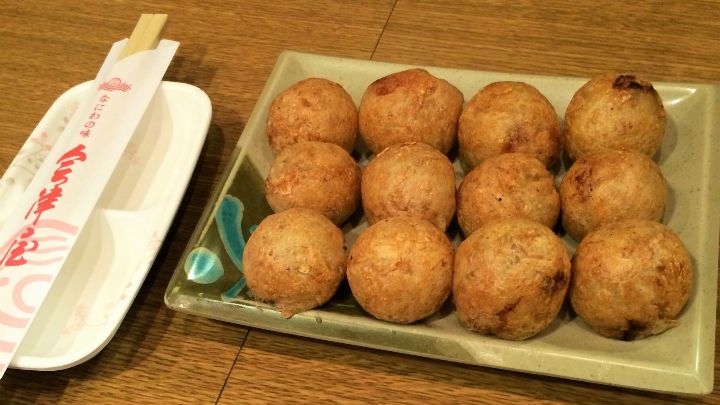 (Source: 食べログ)
Takoyaki started from here: ganso rajioyaki
Before takoyaki was born, everything started from this ganso rajioyaki (600 yen for 12 balls), grilled beef tendon and konnyaku in flour-base batter. It tastes different from takoyaki. Salty batter, rich beef tendon, a punch of spring onion and the texture of konnyaku are wonderfully united in these little balls.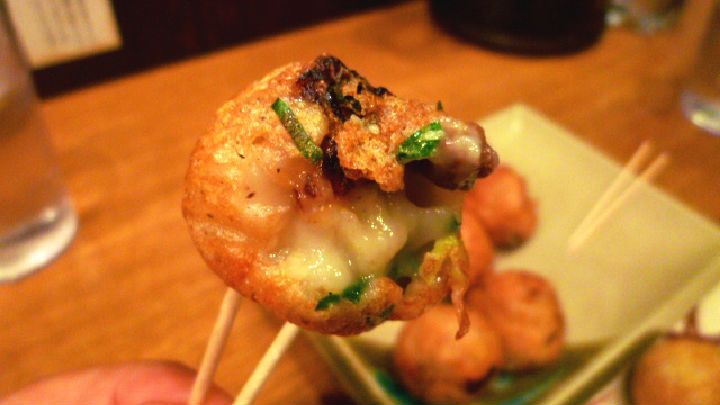 (Source: 食べログ)