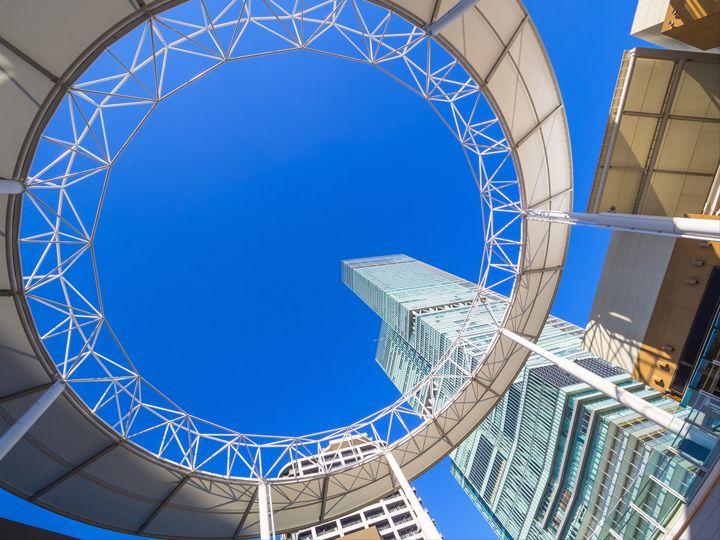 Abeno Harukas is the tallest building in Japan at 300 meters and has 60 floors. It is the third highest structure in Japan, following Tokyo Skytree (634 m) and Tokyo Tower (332.6 m), and it is one of the popular sightseeing spots in Osaka. Since there is an observation deck from where you can look out over the city of Osaka, one of the biggest department stores in Japan, a museum and a hotel in the building, plus a shopping mall beside it, you can spend all day here.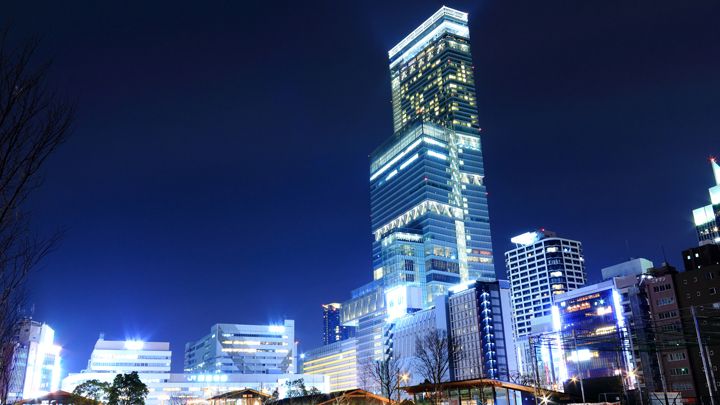 (Source: NISH / PIXTA)
Observation deck on the rooftop
The view from the observation deck on the rooftop of the tallest building in Japan is simply overwhelming. The open space with glass windows offers a sense of comfort and ease, and there are places where you can eat and shop for souvenirs. (Tickets at the counter: adults, 1500 yen; junior high and high school students, 1200 yen; elementary students, 700 yen; children, 500 yen)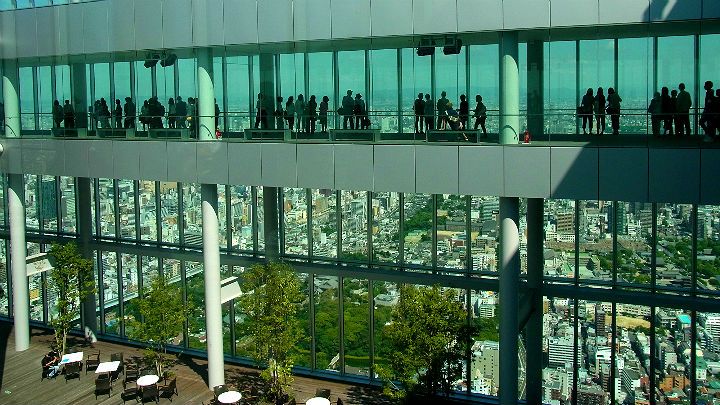 (Source: zero / PIXTA(ピクスタ))
Kintetsu department store
Abeno Harukas Kintetsu, the main store, is located between B2 floor and the 14th floor in Abeno Harukas. The groceries section in the basement is a treasury of food often known as "depa-chika," which literary means basement of the department store, and many customers visit this floor.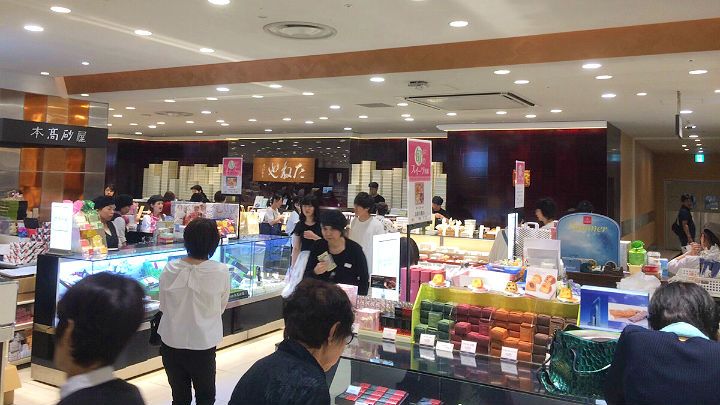 Q's Mall
There is a shopping mall called "Abeno Q's Mall" beside Abeno Harukas. With a variety of shops ranging from gourmet, fashion, lifestyle goods and amusement areas, it is always crowded and you will see all age groups from students to the olden generation visiting along with families.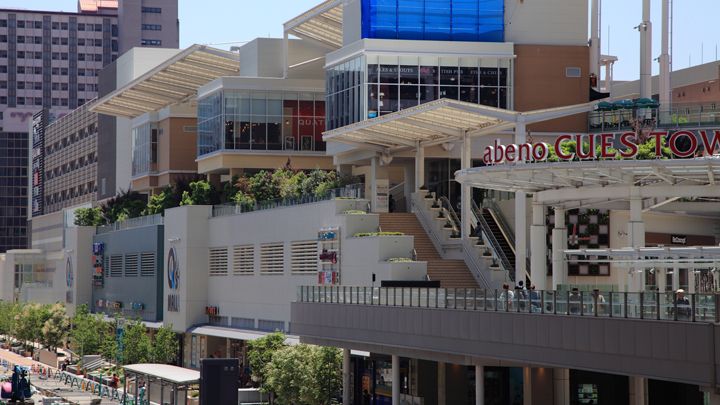 (Source: ふじもりたけし / PIXTA)