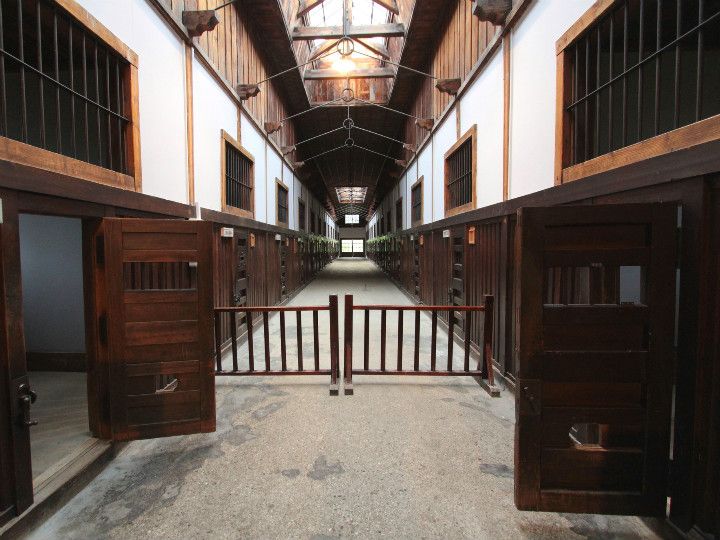 Abashiri is a town facing the Sea of Okhotsk on the northern side of Hokkaido. Here in the Abashiri Prison Museum is preserved and displayed the historical prison that was built in 1896. One can get a peek into the lives of prisoners at the time in Japan's oldest prison house, Goyoku Hoshajo Hirayashabo (Radial Five Wings Prison House) where there are realistic exhibits with prisoner mannequin dolls. You can also taste the food prisoners ate while incarcerated here. This is a place where one can get to know more about prisons than one normally ever would.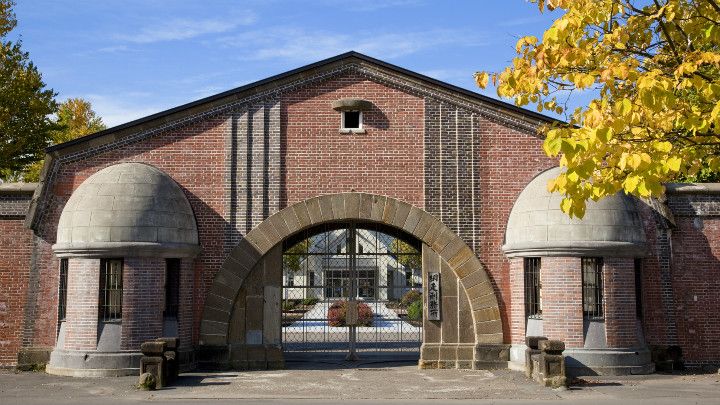 (Source: 空  / PIXTA(ピクスタ) )
Radial Five Wings Prison House
The Radial Five Wings Prison House which was built in 1912 has a unique shape with five wings of prison cells spreading out from its center and was used until 1984. The unique shape allows very few guards the ability to watch over a large number of prisoners all at once, and in this area are 226 cells made up of community cells as well as those for solitary confinement. If you like you can step into a cell and see what it's like. When you look up from the central corridor to the ceiling you can see a mannequin recreation of the legendary fugitive, Shiratori Yoshie amid jailbreak.
Prison History Center
In the Prison History Center, which was renewed in 2010, are exhibits on past and present prison life as well as corners where you can experience a taste of prison life by touching life size and weight stones that the prisoners used to carry and build with. One of the most popular exhibits of the center is the nine projector, three screen video image theater. Here, you can experience powerful videos and images on the story of prisoners who at one time built a 220 km road under the harshest of labor conditions.
Prison Cafeteria
In the prison cafeteria, you can sample the same food prisoners ate in these facilities. The menu changes depending on the season but the basic form of the well-balanced meal containing rice, three side dishes and a soup remains constant. Please take a walk in the prisoners' shoes and try the unexpectedly satisfying prison food.