Amid the rising interest in Kansai's vibrant autumn foliage, particularly in Kyoto, many are curious about the peak viewing times and the ideal locations to witness nature's spectacular display. This year's unusual weather patterns have made it challenging to predict the optimal time for viewing both ginkgo and maple leaves. For international tourists who seldom experience Japan's autumn, this uncertainty can be particularly frustrating. To provide accurate insights, we ventured into the heart of Kansai, armed with a camera, exploring iconic locations like Kyoto's Nanzen-ji and Tenju-an, and Nara's enchanting Mizuya Chaya, renowned for their autumnal beauty.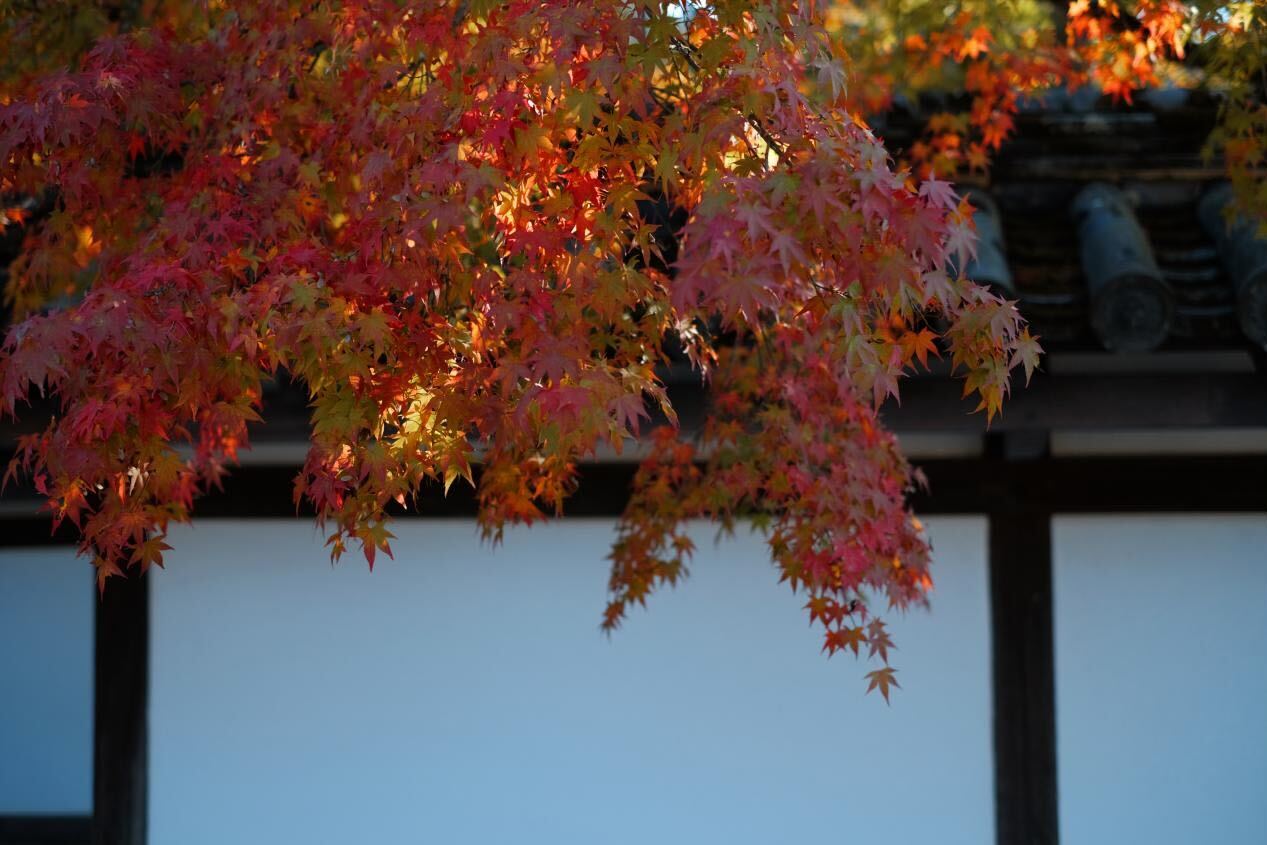 Mizuya Chaya in Nara, a sight often seen in photographs online, presents a fairytale-like scene. Here, amidst a gentle drizzle, red leaves blanket a thatched-roof cottage, while deer roam in search of food under a sky adorned with red and yellow maples. It gets dark around 5 pm in autumn and winter. Mizuya Chaya's maple leaves were still green. This prompted a swift journey to Kyoto, in hopes of finding the maples there in their full autumn glory.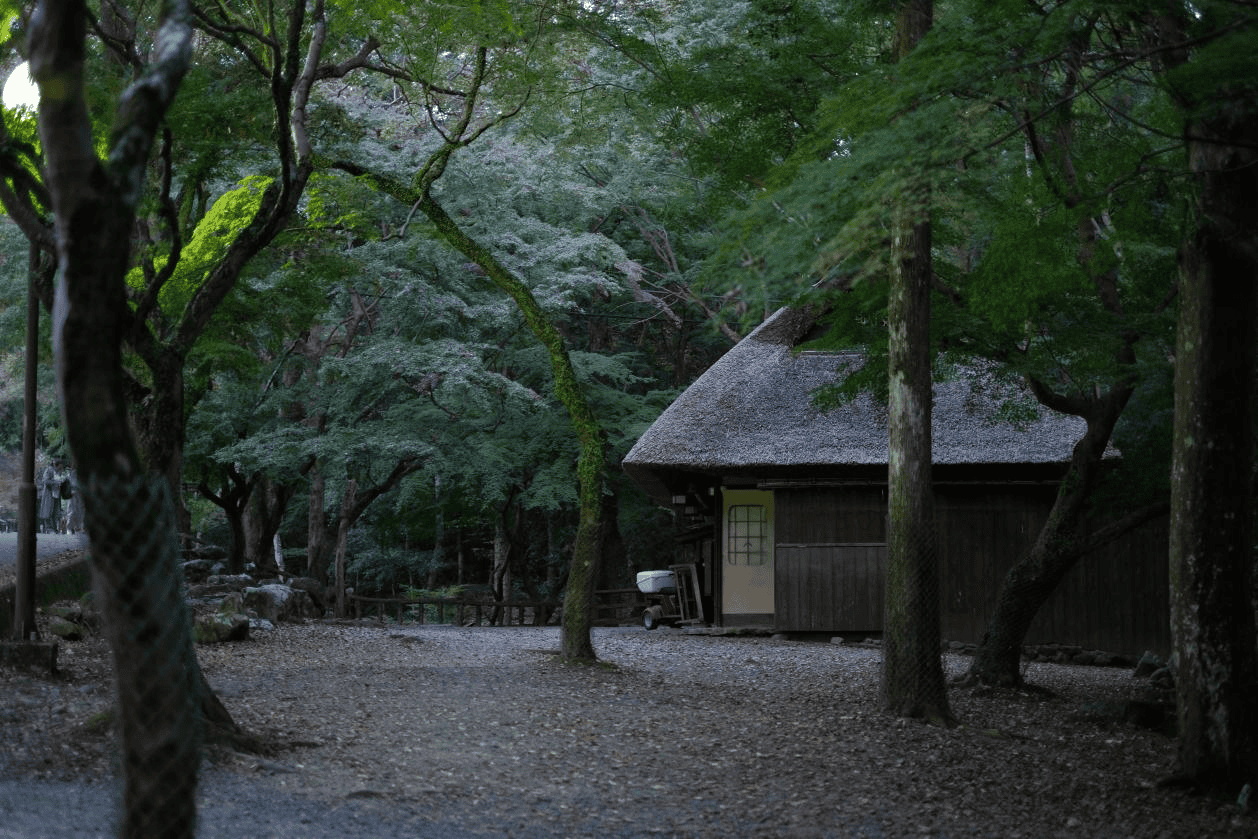 ---No hint of autumn colors at Mizuya Chaya in Nara
Kyoto, a city of countless ancient temples, boasts landmarks like the bustling Kiyomizu-dera Temple, the literary-famous Kinkakuji Temple, and the moss-rich Saiho Temple. Exploring all of Kyoto's temples would take at least a week. Nanzenji Temple is often considered a hidden gem and is known for its maple leaves to turn red first.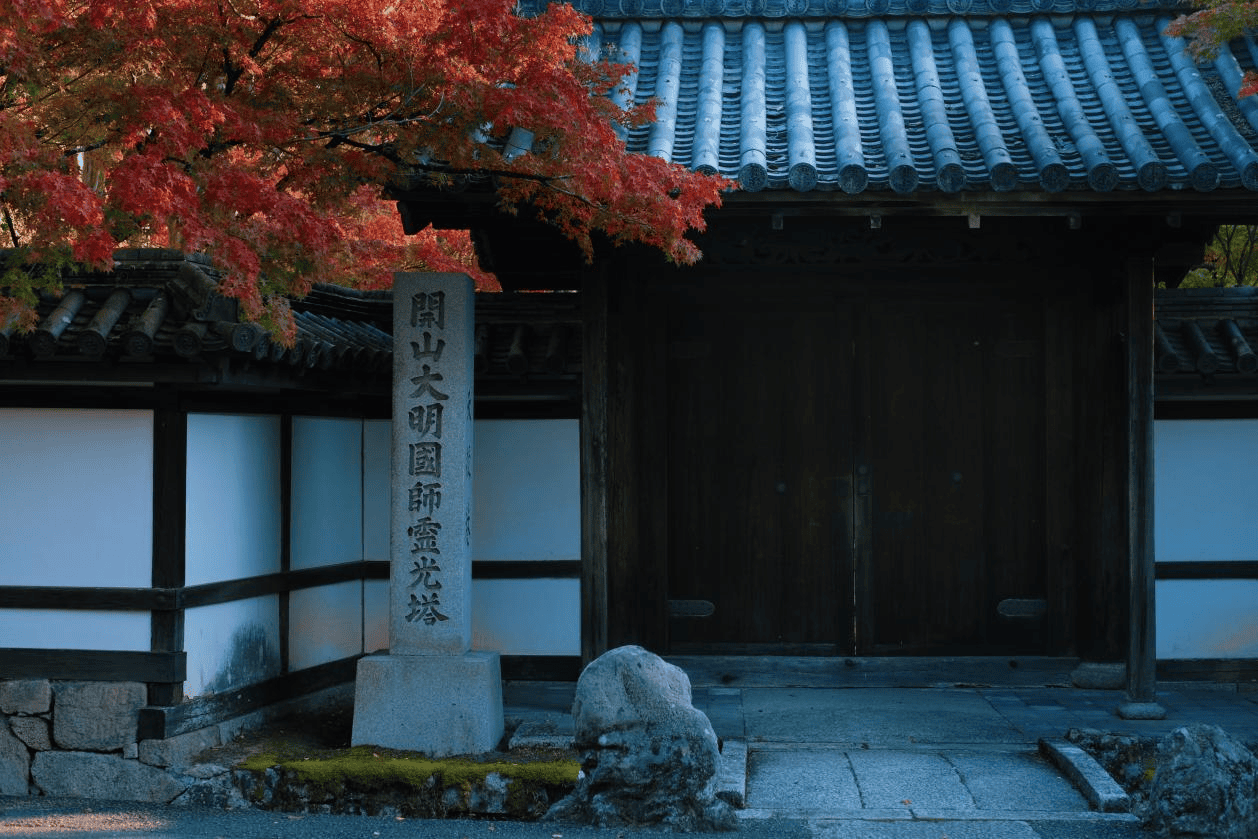 ---A hint of autumn hues by the third gate of Nanzenji Temple
In Japan, cherry blossom viewing is termed "hanami," and maple leaf viewing is known as "momiji-gari" (literally, red leaf hunting), reflecting the vivid charm of the Japanese language. Our visit to Nanzenji Temple on November 6 revealed sporadic coloration in the maple leaves. However, Tenju-an, near Nanzenji's third gate, displayed early signs of autumn with a single red tree against the wall. The maple leaves in the rock garden began showing hints of red, resembling unripe apricots.
---Yellow maples in the background of Tenju-an Rock Garden
The few maples that had already changed color attracted crowds, reminiscent of hunters in pursuit of deer. This underscores the importance of timing in maple viewing. Being too early or too late is akin to missing the target in archery. The "hunting" metaphor aptly captures the essence of Japan's maple viewing tradition.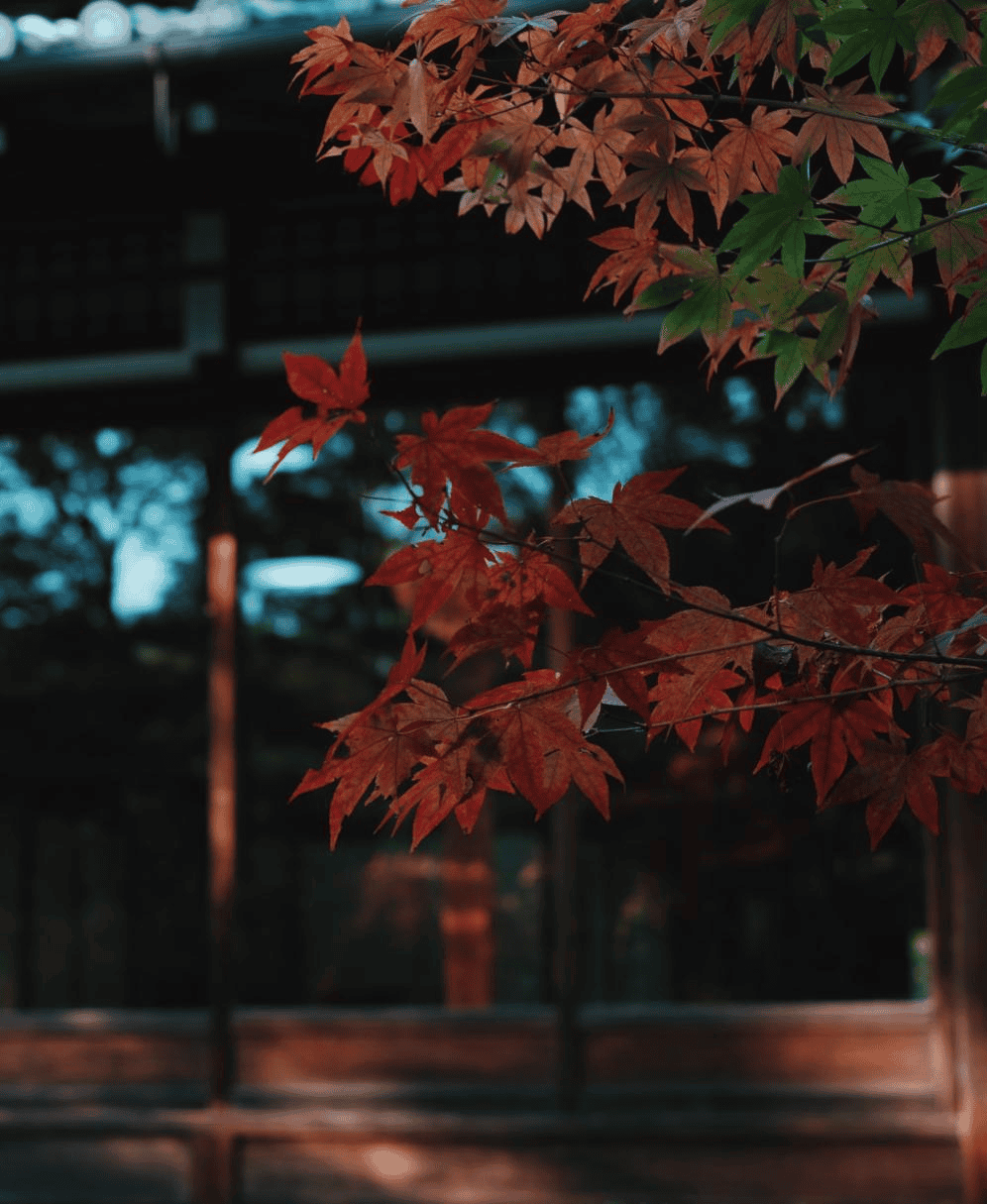 ---The red foliage illuminated by the warmth of the sun
The promotional images of Tenju-an Temple are striking, with red leaves blanketing the garden and hall. Rabindranath Tagore wrote, "Let life be beautiful like summer flowers and death like autumn leaves." If Rabindranath Tagore had visited Kyoto during the maple season, his perspective on autumn's quiet beauty might have been different.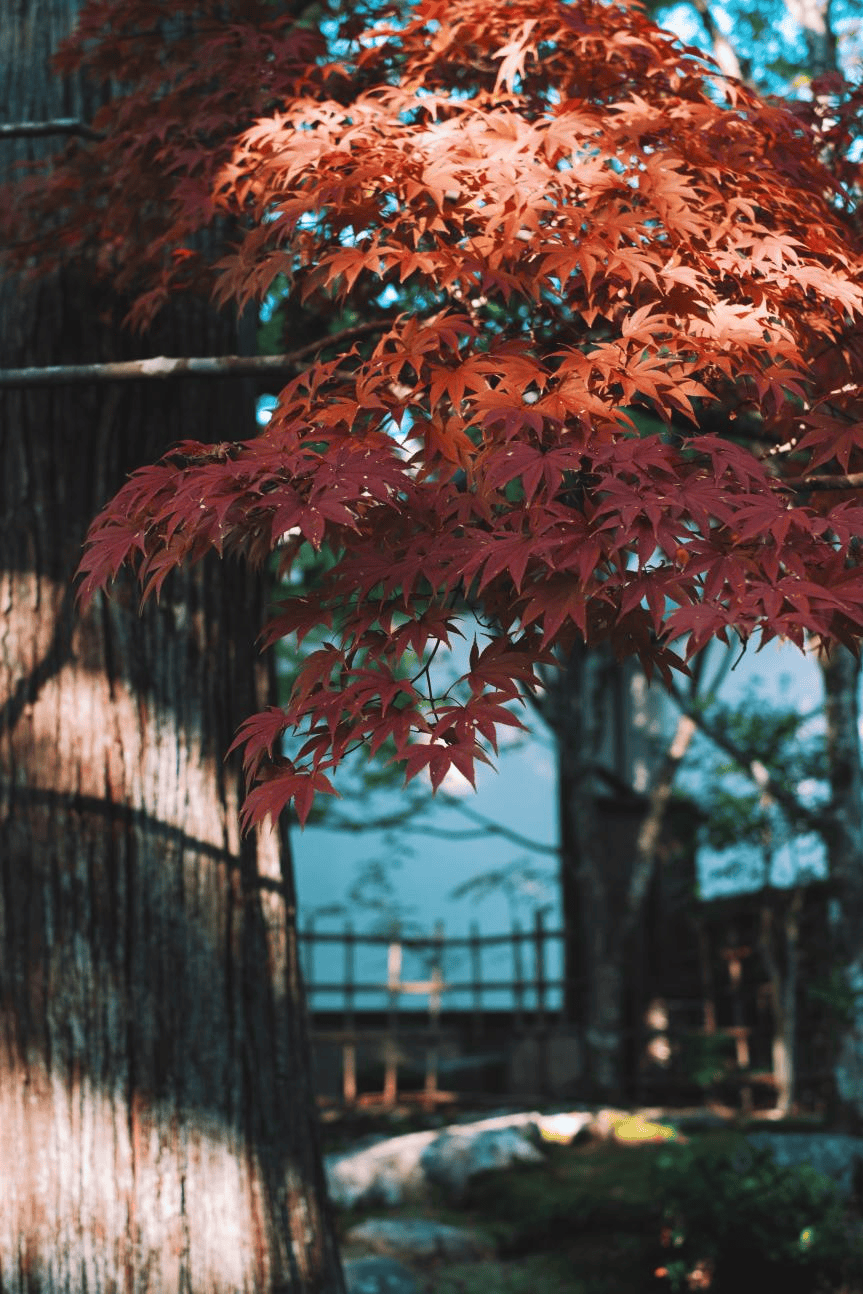 ---As seen on November 6th
Nanzenji's autumn appeal lies in the gradation of autumnal colors by the Sanmon Gate. Sanmon, symbolizing the three gates to enlightenment in Buddhism, is a prominent feature in Zen temples. The Sanmon Gate of Nanzenji, also known as "Tenka Ryumon," is one of Japan's three great gates. When the courtyard maples turn red, the gate appears like a timeless painting, vividly colored. Around November 20, Nanzenji is expected to draw even larger crowds.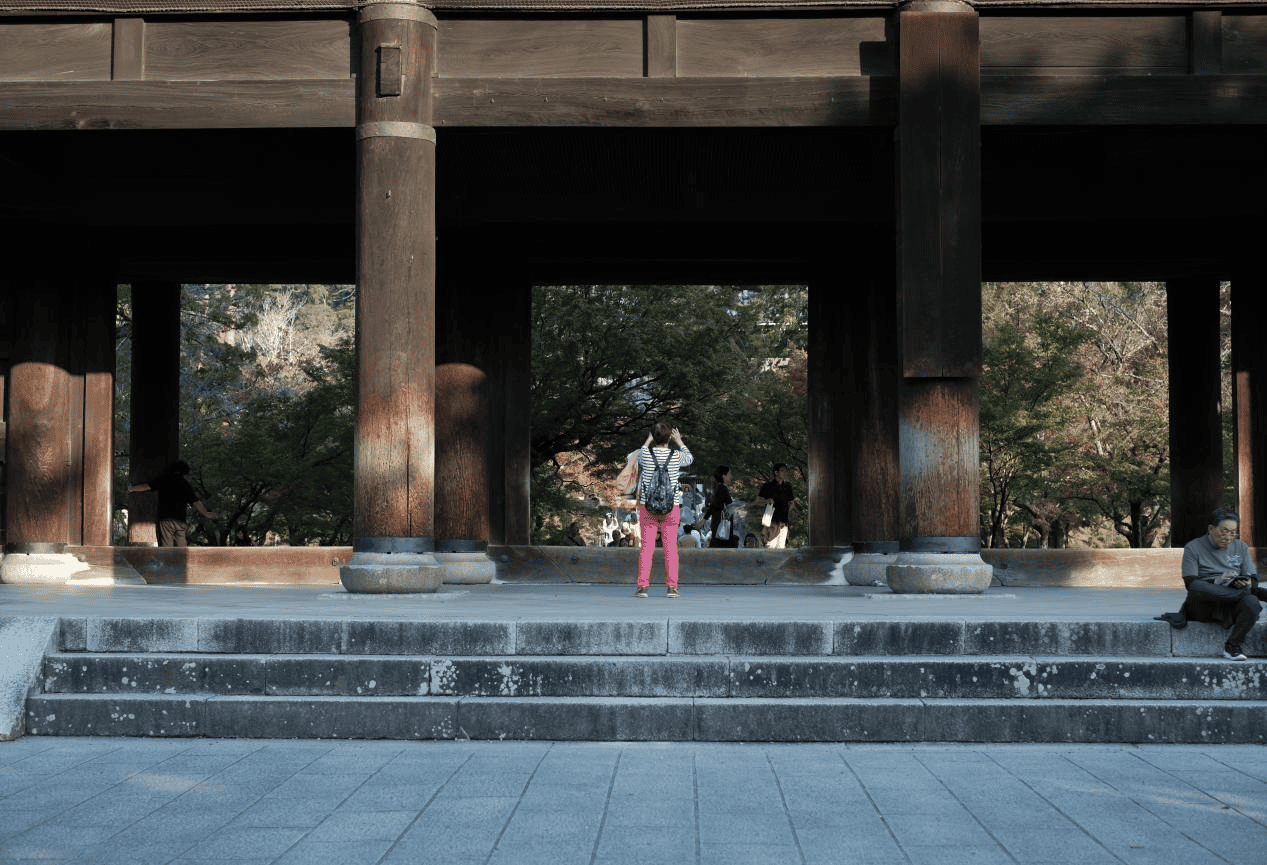 ---The famous Sanmon of Nanzenji

For a more contemplative experience, a walk along the mountainside or by a village creek might offer serene encounters with drifting maple leaves. Such moments capture the essence of "momiji-gari" in its purest form.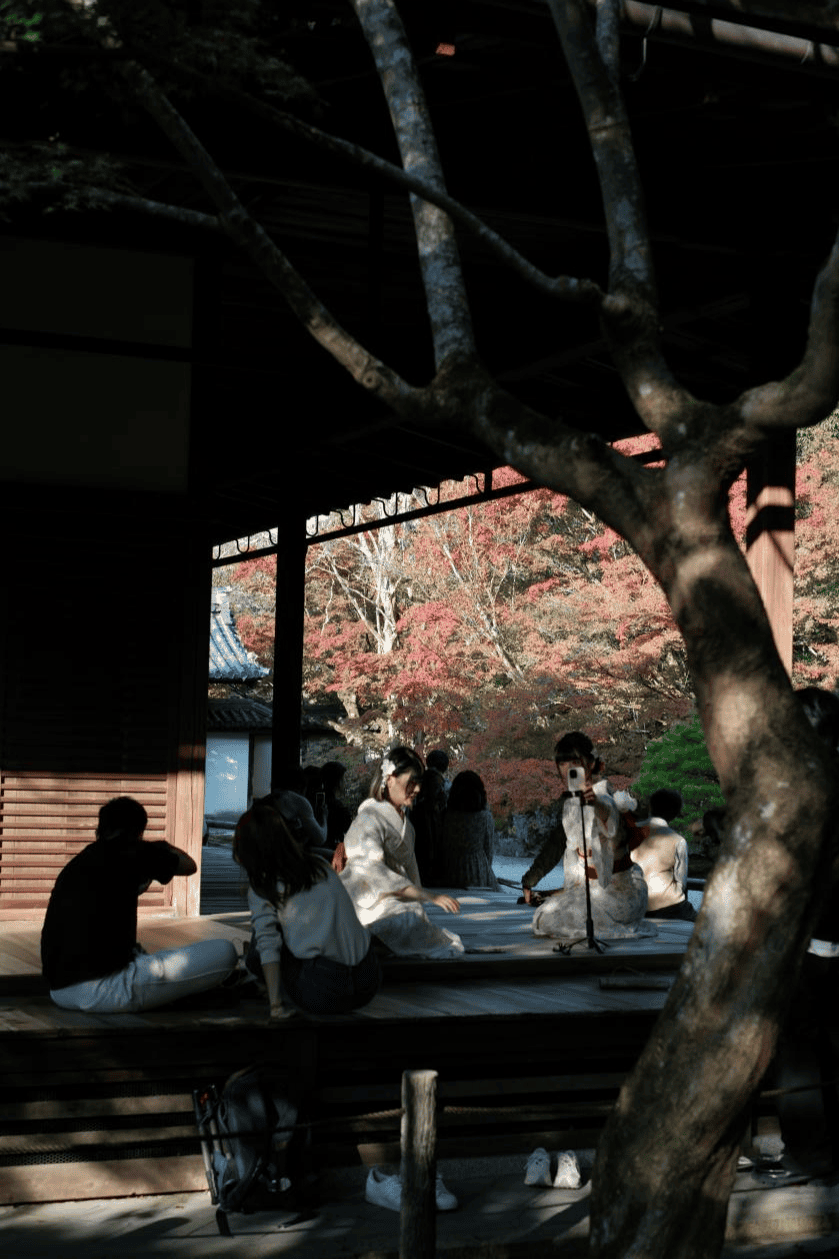 ---Although too early for peak colors, several tourists can be seen

An hour and a half drive from Kyoto, Ryuon-ji Temple is another recommended spot for serene maple viewing.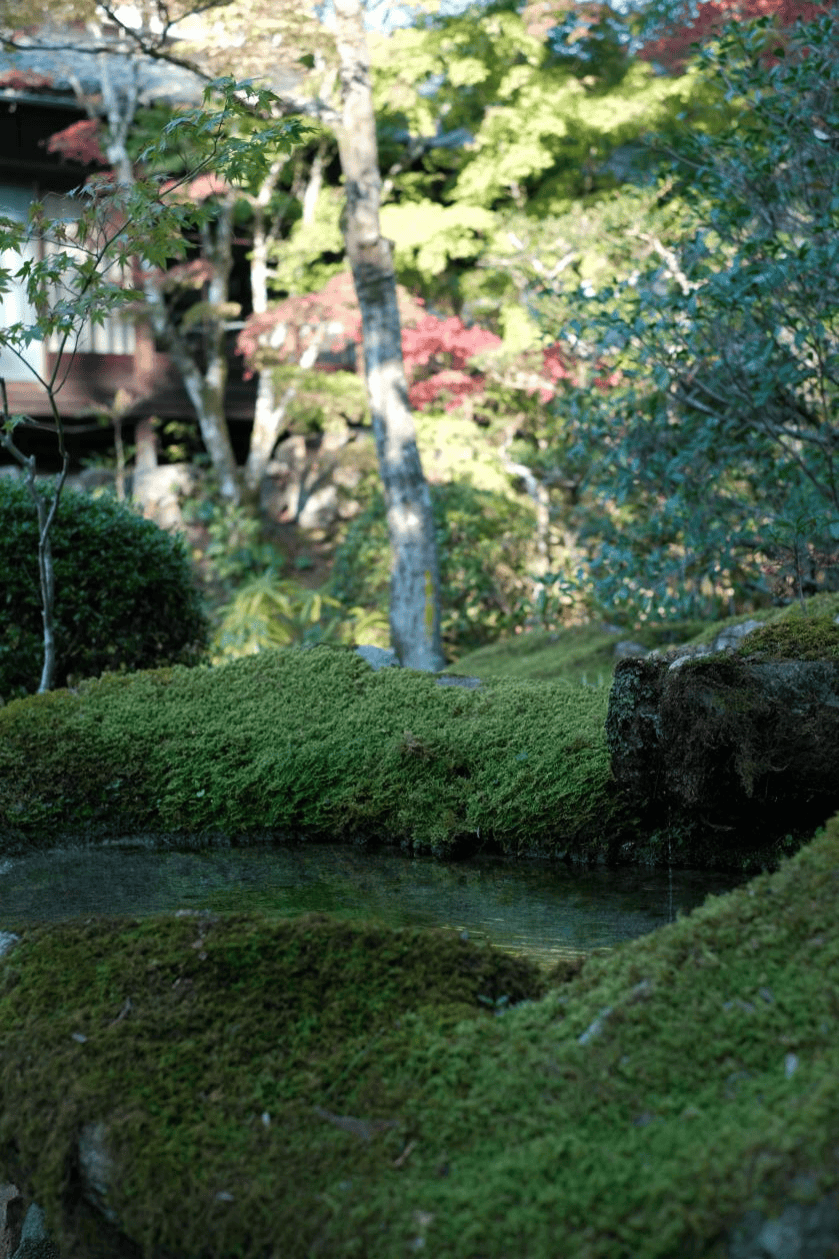 ---The beauty of Nanzenji Garden

Our next feature will take you to Nagano in central Japan, revealing more hidden gems for autumn foliage enthusiasts.
Stay tuned for more in our series on Japan's exquisite autumn!
---
Download the Ikidane Nippon App: iOS / Android
Let us know if there is something that needs to be fixed: Feedback Form