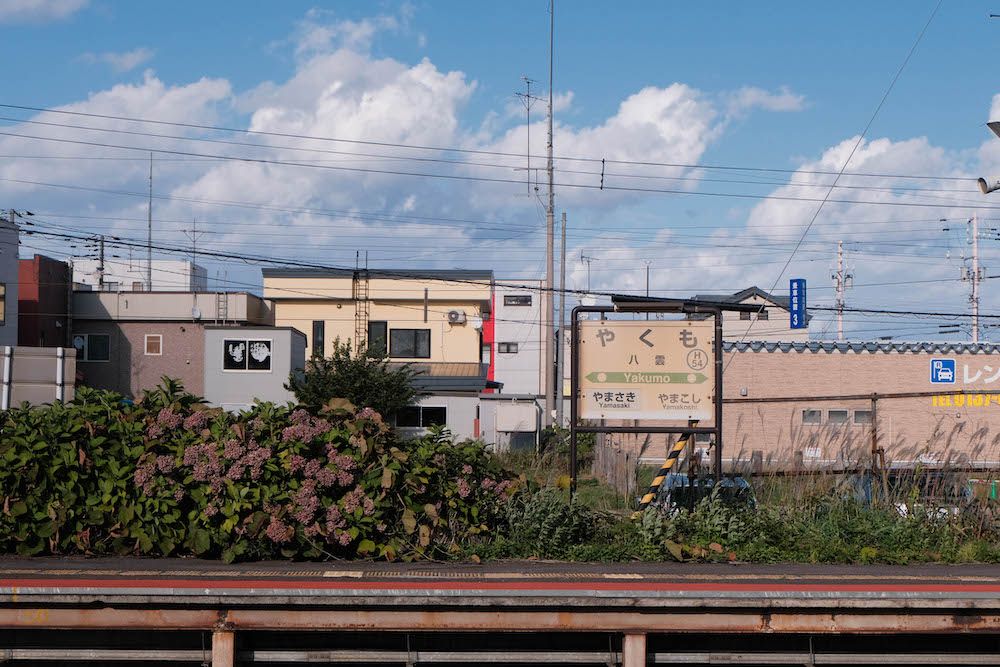 Yakumo (八雲) in the northern part of Hakodate City is a scenic gem of Hokkaido Prefecture. Framed by mountains and sea, the city boasts a rich tapestry of natural wonders. Throughout the year, Yakumo offers delectable seafood fresh from the ocean's bounty. The fertile lands are not only ideal for agriculture but also for dairy farming, making Yakumo renowned for its premium cow's milk products, including cheese and other dairy delights.
The name Yakumo, with yaku (八) meaning eight and kumo (雲) signifying clouds. Legend says the skies over Yakumo are graced by clouds for more than seven days at a stretch, prompting the ancients to quip, "8 days to go!" Contrary to expectations, these aren't bleak overcasts, but rather picturesque clouds that adorn the skyline all year round.
Getting There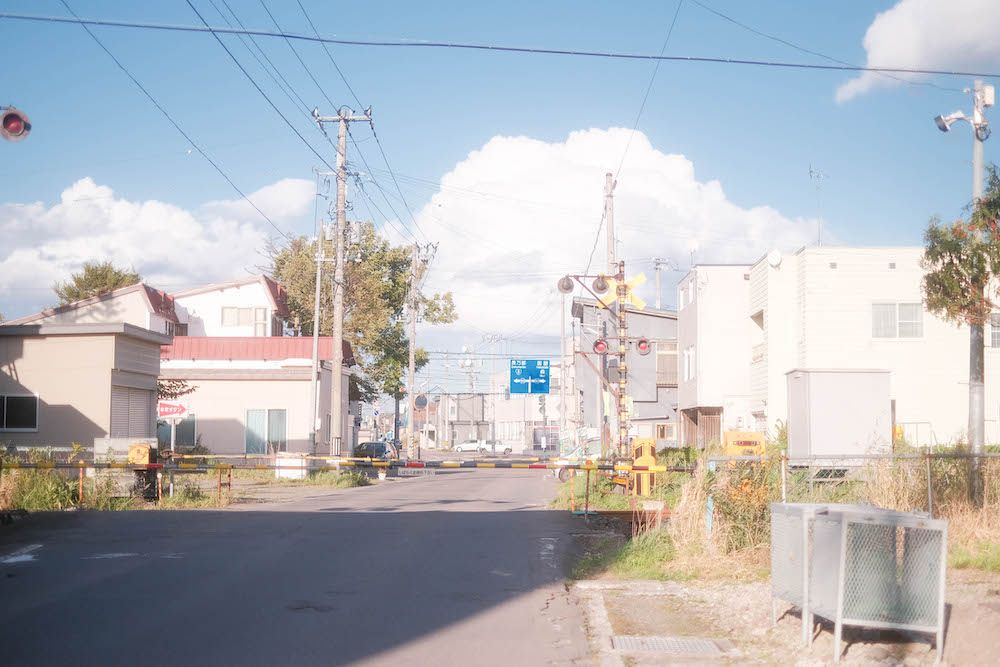 To reach Yakumo, hop on the express train from Hakodate Station (函館駅) and arrive at Yakumo Station (八雲駅) in just an hour. The journey treats passengers to breathtaking vistas of mountains, lush forests, and the expansive sea.
Yakumocho Kiborikuma Museum (八雲町 木彫り熊資料館)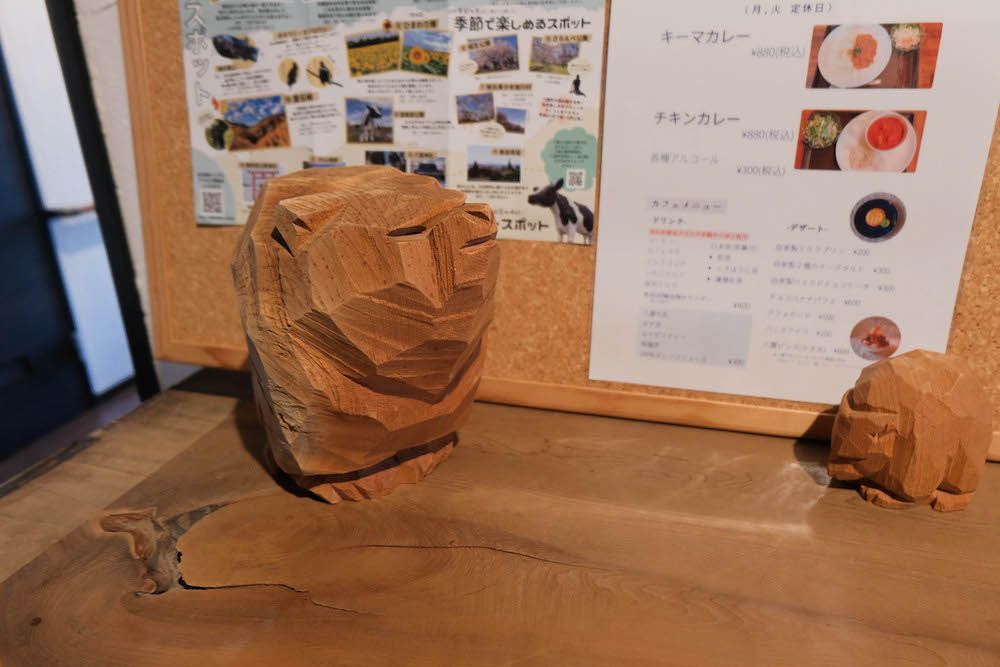 Yakumo isn't just known for its natural beauty; it's also the heartland of the renowned kiborikuma (carved bears), a Hokkaido specialty. While these intricate carvings can be found throughout the region, it's Yakumo that stands as the foremost producer of these handmade crafts. The Yakumocho Kiborikuma Museum offers a deep dive into the ancient history of kiborikuma, as well as a narrative on the Japanese settlers who came to inhabit Hokkaido, joining the indigenous Ainu people.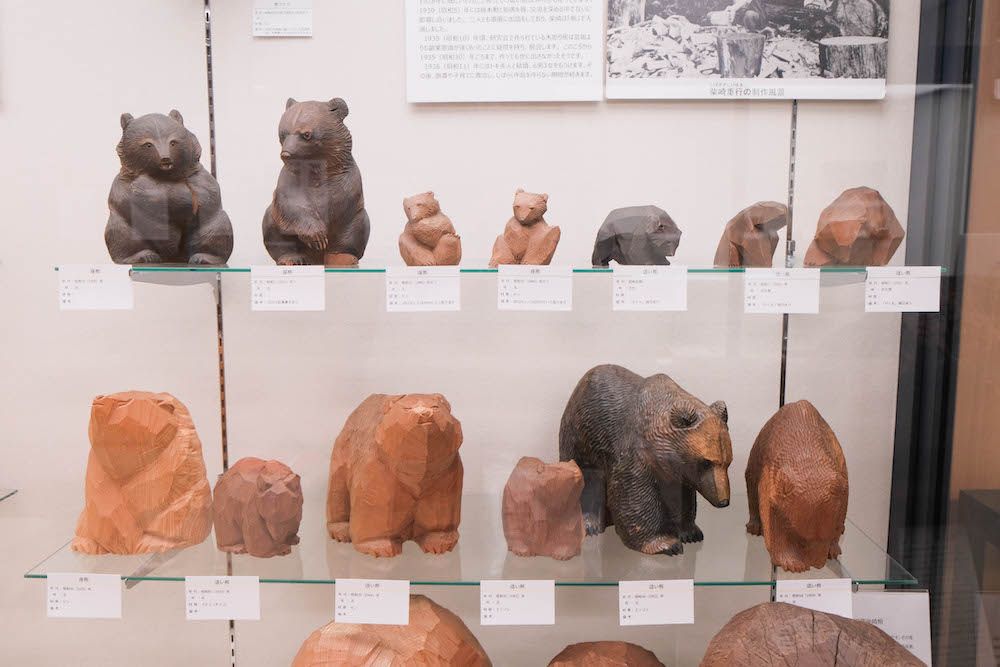 Each kiborikuma carving is distinct, with unique appearances and facial expressions crafted by the artist's hand. Every piece radiates charm, making them not only adorable but also collectible. They are perfect additions to home décor or as cherished keepsakes from Hokkaido.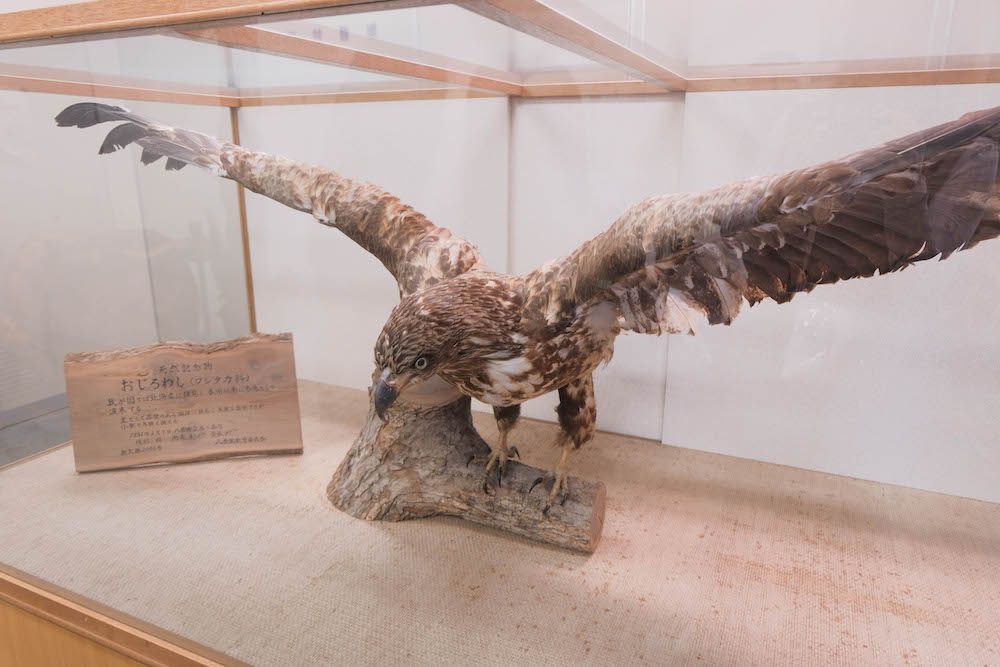 Beyond the charm of kiborikuma, Yakumo is also a sanctuary for wildlife. The area teems with a diverse array of land animals, while birds, migrating from Russia, grace its skies. It's a place where one can encounter rare species, making Yakumo a haven for nature and wildlife enthusiasts.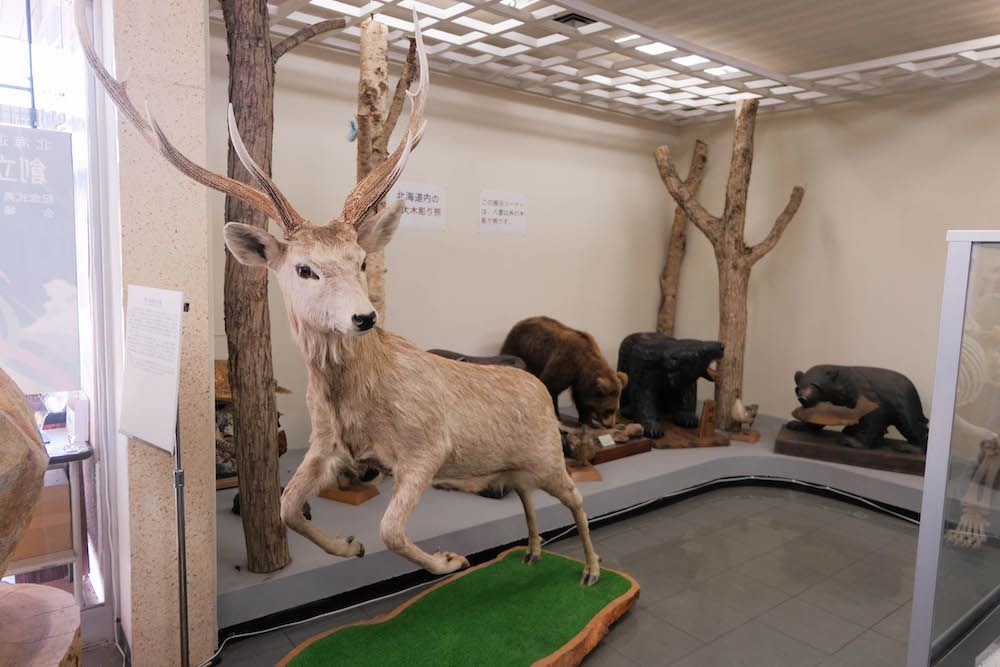 Business hours: 9:00–16:30 | Closed on Mondays
Official website: www.town.yakumo.lg.jp
Yakumo Shrine (八雲神社)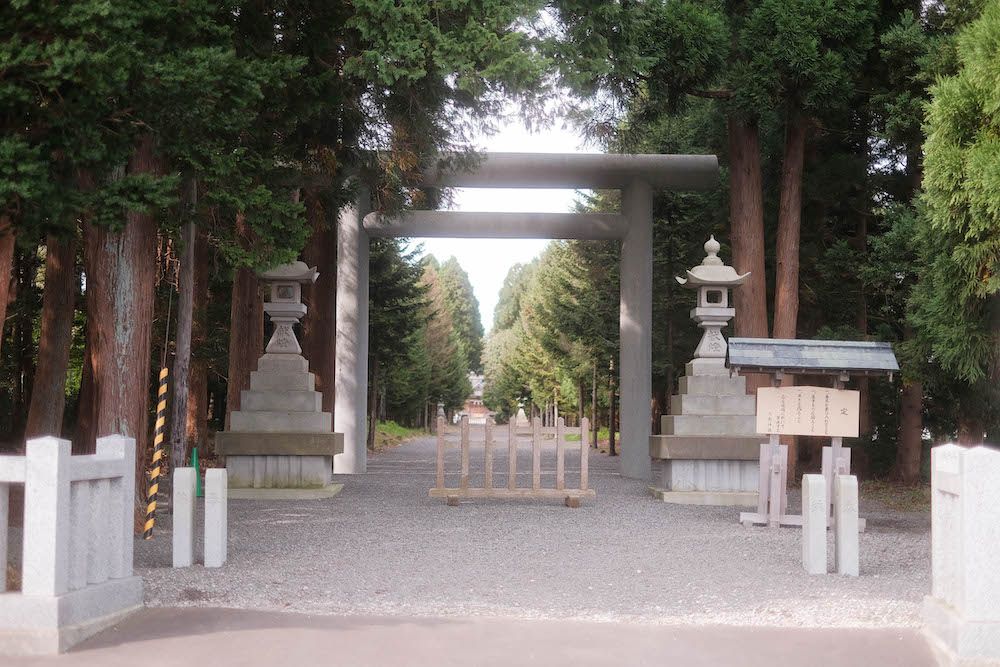 Yakumo Shrine, dating back to 869, stands as a beacon of health and protection against disease. This serene Gion shrine welcomes visitors with an elegant torii (gate), flanked by majestic pine trees. As you step inside, you're enveloped by a palpable energy, making it a spiritual power spot cherished by the Yakumo community. Locals often remark on the beauty of the snow-covered path leading to the shrine in winter.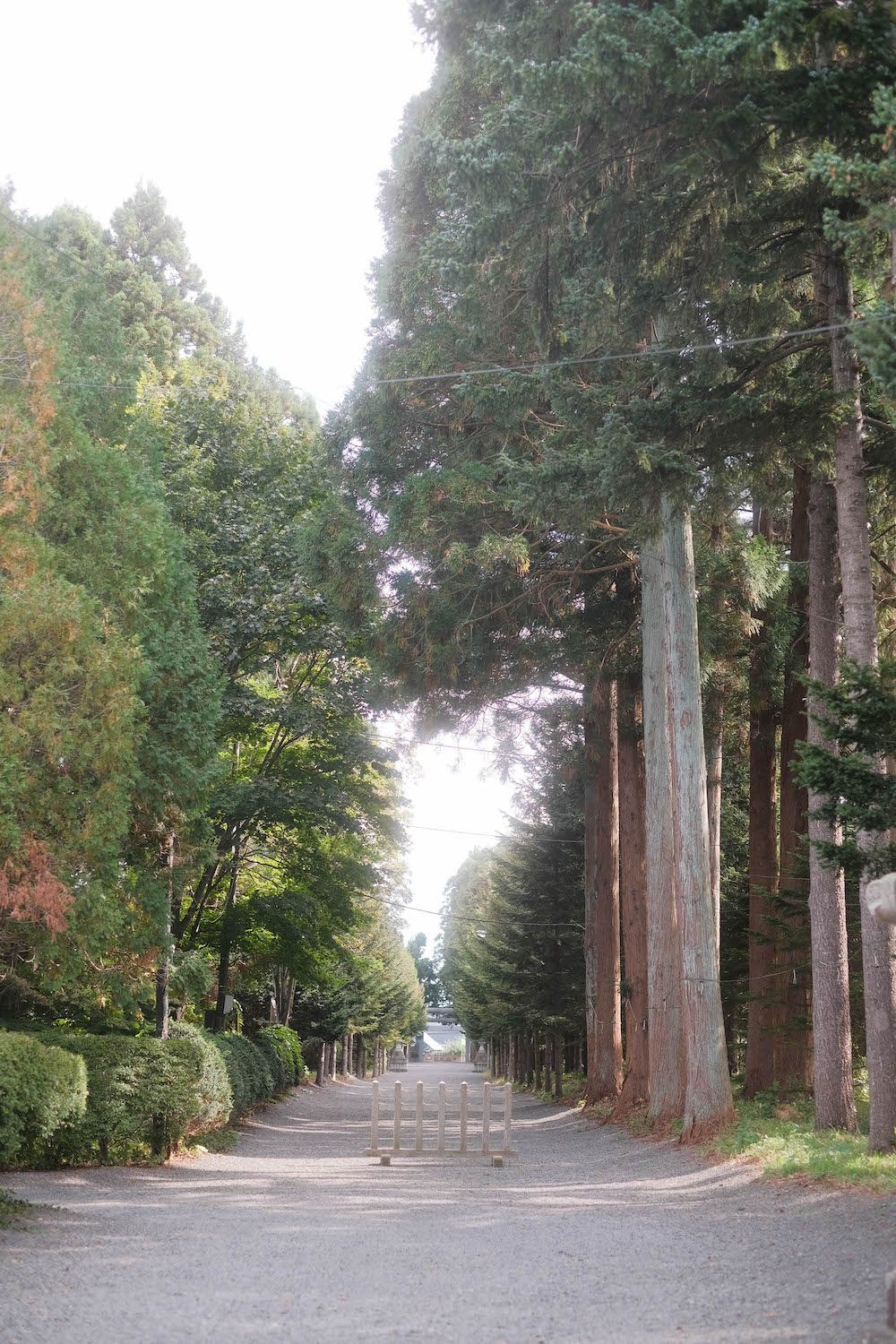 Open 24 hours
Official website: hokkaidojinjacho.jp
Umemura Garden (梅村庭園)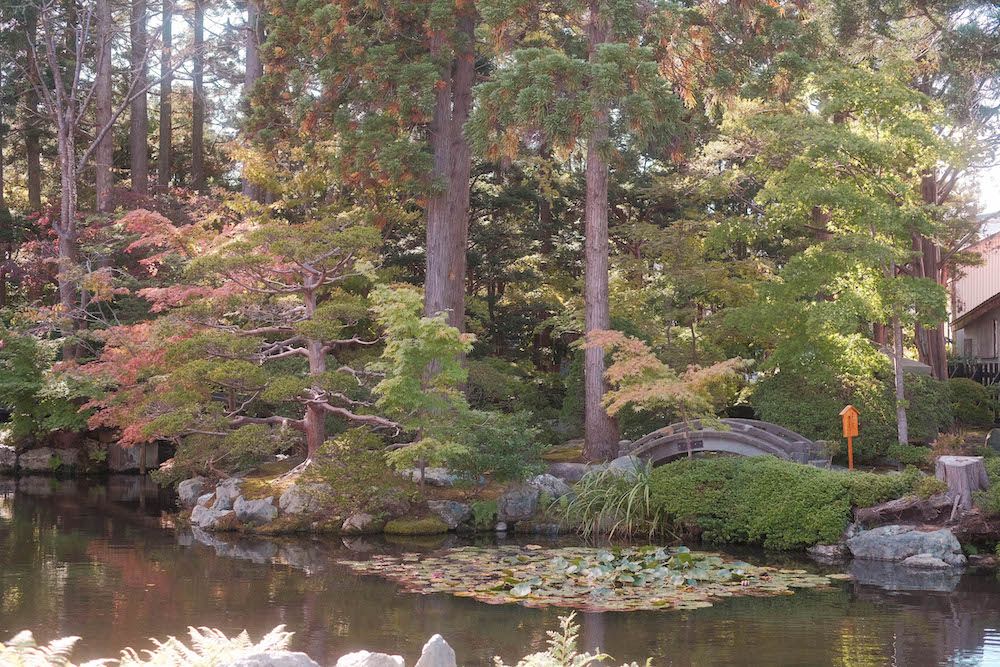 Relocated from Aichi Prefecture in 1930, Umemura Garden is a testament to traditional Japanese beauty. The wooden house is set amidst a meticulously crafted garden, where stones mingle with verdant trees in perfect harmony. Recognized as a cultural property of Yakumo, the garden offers a picturesque view throughout the four seasons. Anchoring its center is a graceful fountain, enhancing the garden's tranquil ambiance. Visitors are sure to capture stunning, quintessentially Japanese photographs.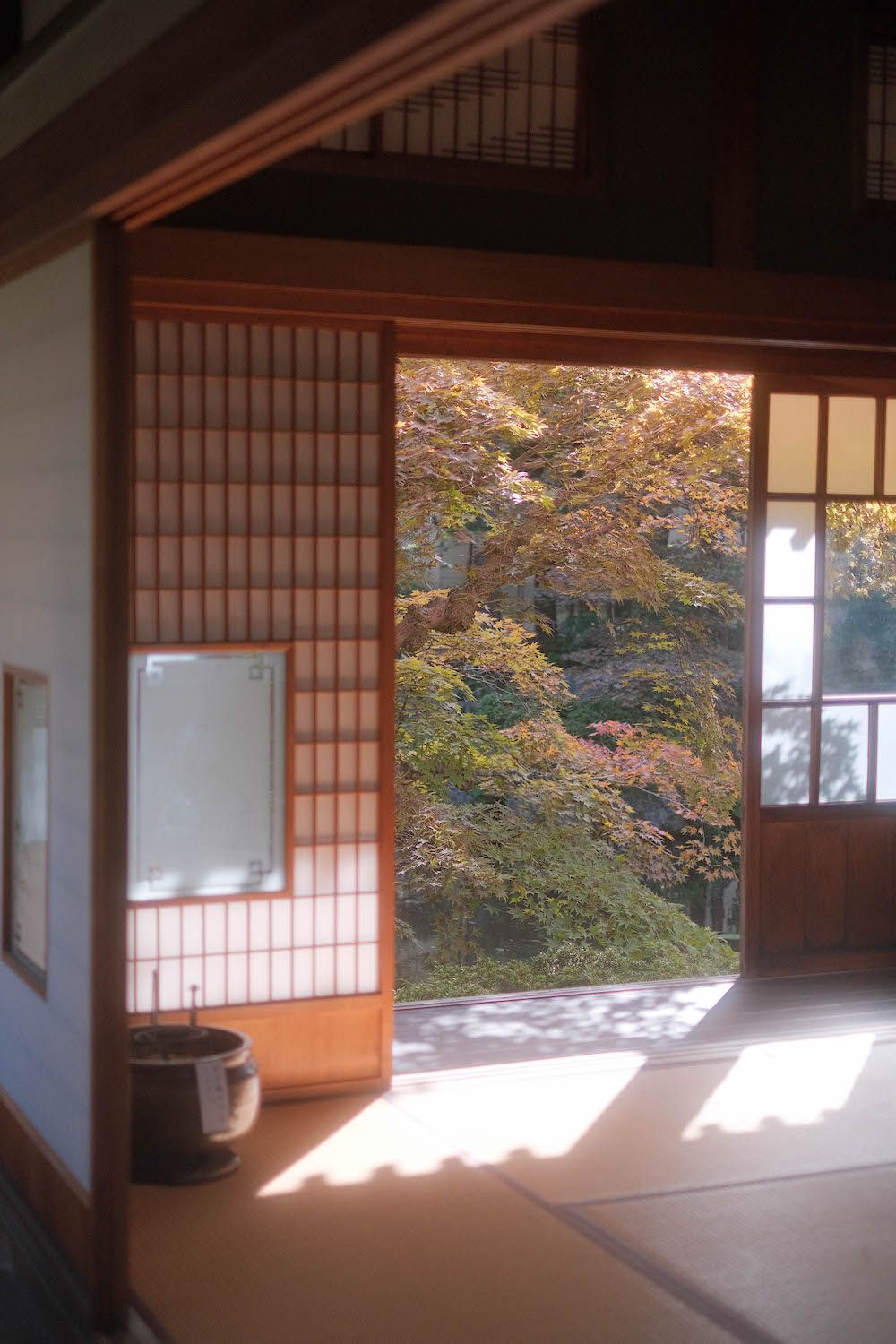 Official website: www.town.yakumo.lg.jp
Yakumo Cattle Farm Lookout (八雲育成牧場展望台)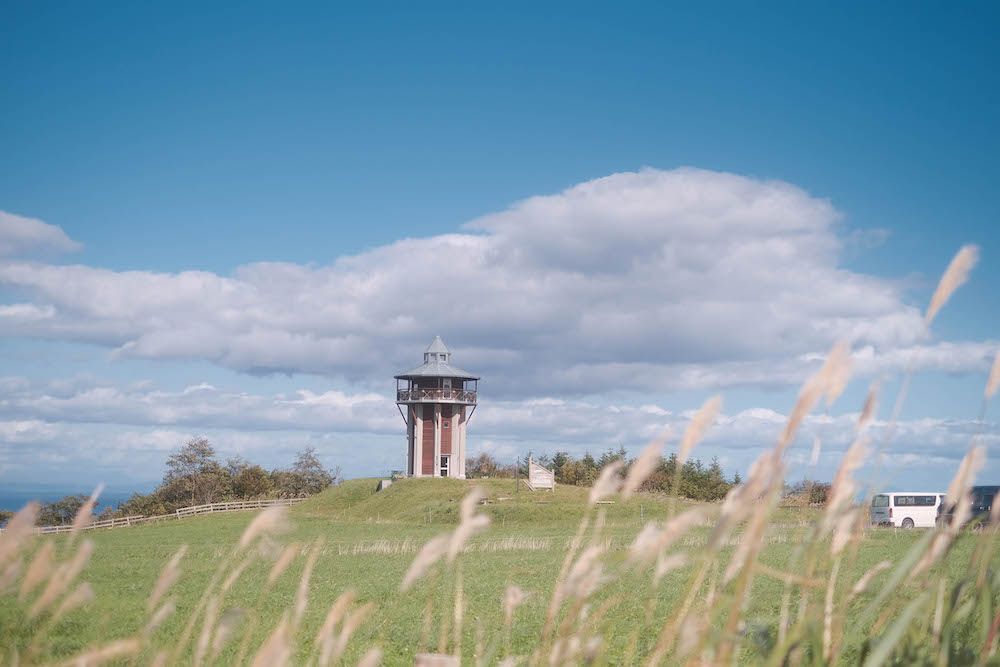 The Yakumo Cattle Farm Lookout offers one of the most panoramic views of Yakumo. From this vantage point, you can feast your eyes on the majestic mountains and the expansive sea simultaneously. This lookout not only showcases dairy cattle farms, supplying all of Japan, but also a lush meadow, contrasting beautifully with the blue hues of the sky and sea.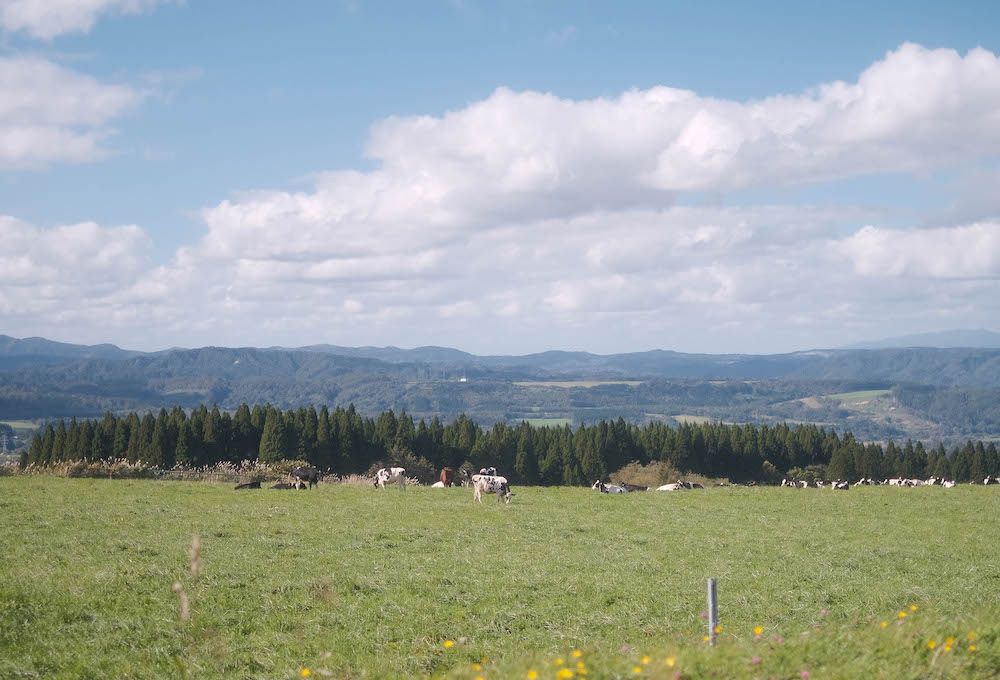 Local lore adds another layer of intrigue: many deem it a UFO viewing spot! While it's a popular stargazing location at night, occasionally, mysterious lights pierce the starlit sky. Though some might whisper of extraterrestrial encounters, the phenomenon often results from moonlight casting its ethereal glow.
Business hours: 24 hours | Closed during winter from November to April)
Funkawan Bay Panorama Park (噴火湾パノラマパーク)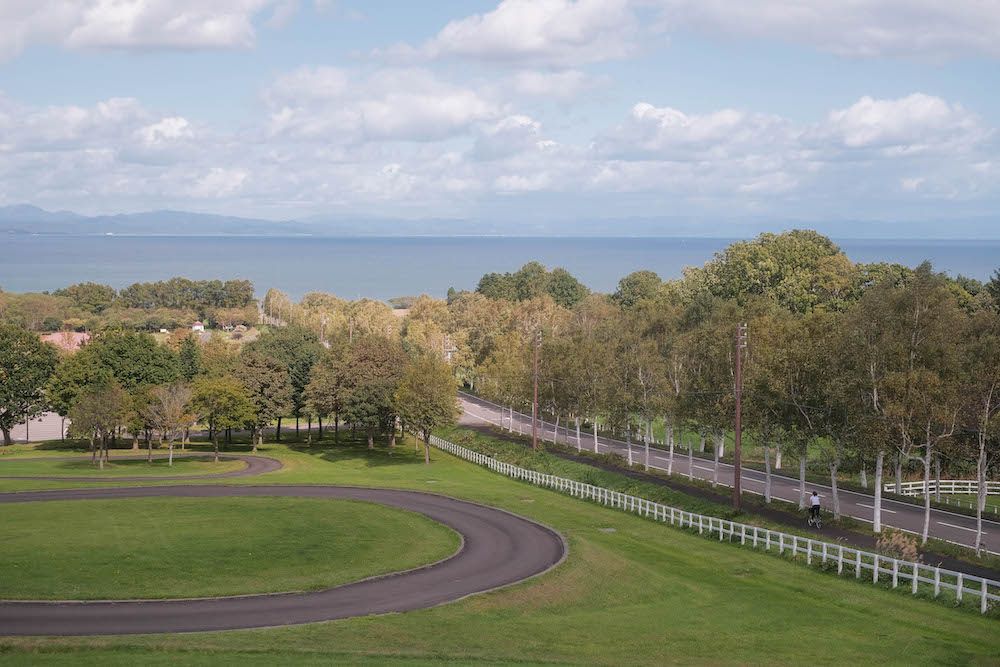 Funkawan Bay Panorama Park offers a breathtaking view of Hokkaido's whirlpool bay, set within a vast 62.7-hectare expanse that showcases Hokkaido's pristine nature. Not just a visual treat, the park houses restaurants and souvenir shops, making it a lively hub for relaxation, information exchange, and chitchat.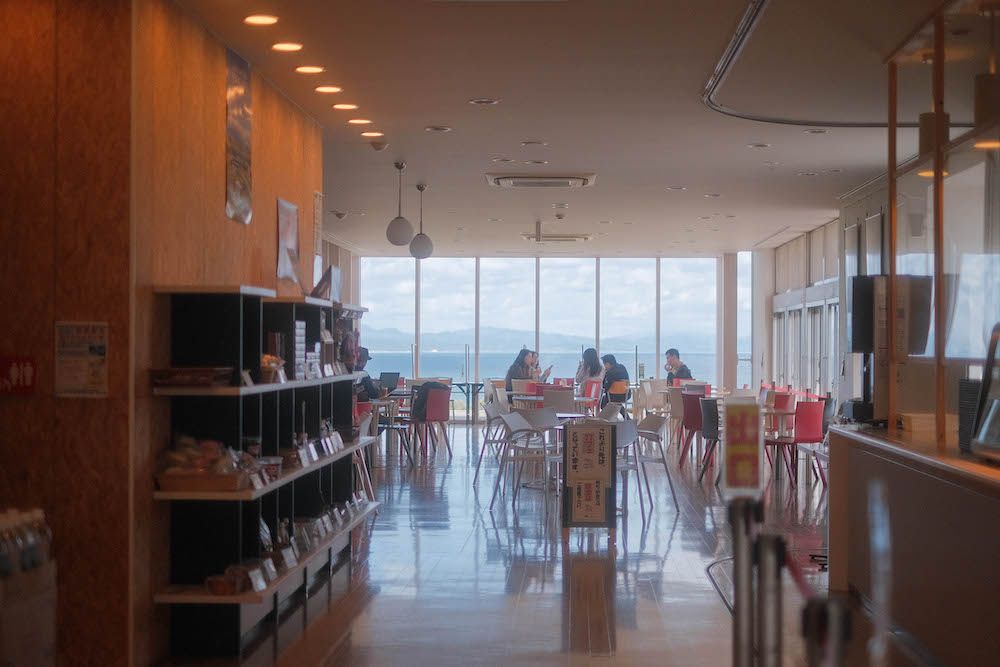 As one of Yakumo's favored rest stops, diners in the restaurant are treated to unparalleled sea vistas. Exclusive Yakumo souvenirs, available only here, beckon visitors. So why not pause your journey, indulge in some shopping, and relish the ambience?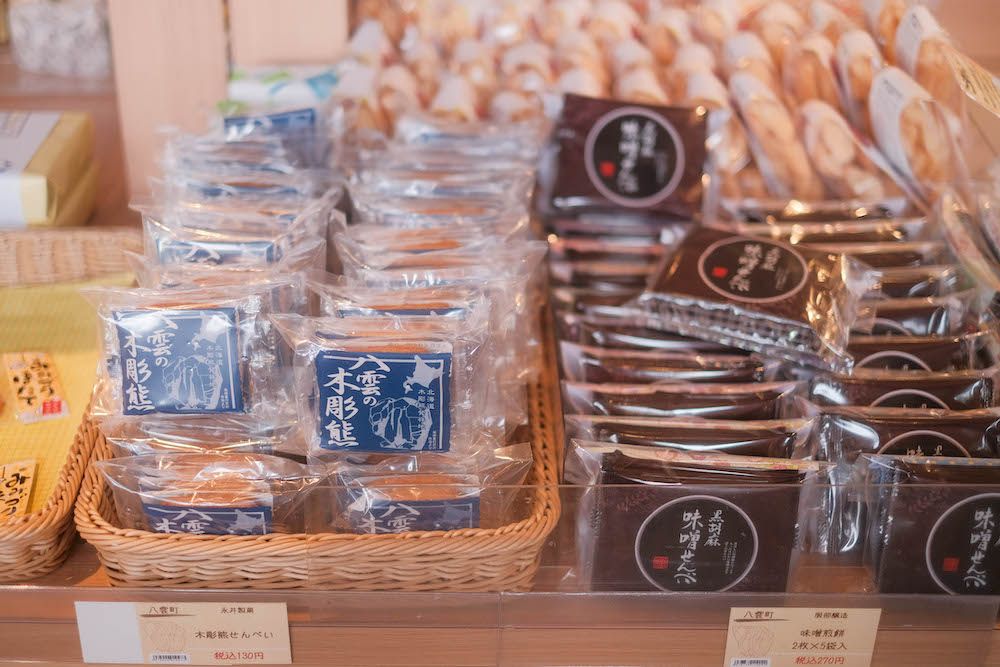 Business hours: 10:00–18:00 | Closed on Mondays
Official website: http://panorama.town.yakumo.hokkaido.jp
Yakumo Fishing Port (八雲漁港)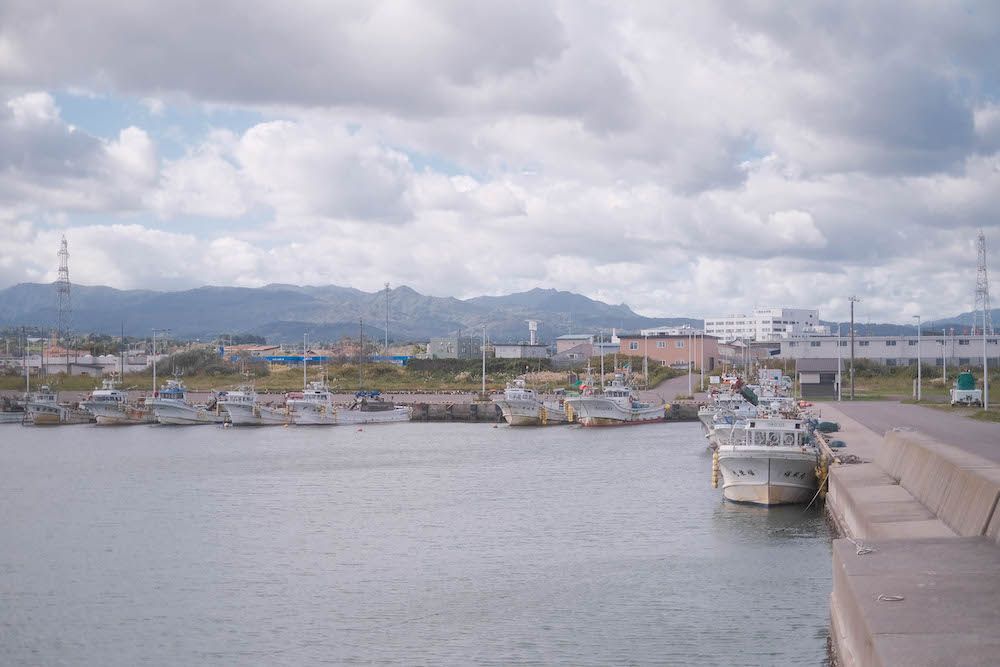 Yakumo, renowned for its delightful cow's milk products, also boasts an abundance of seafood. This pier, teeming with seasonal fish unique to Hokkaido, invites you to cast a line, catch your meal, and savor it fresh. Come fall, the waters brim with Pacific saury and mackerel. Immerse yourself in a fishing experience and connect with the authentic rural lifestyle of the Japanese.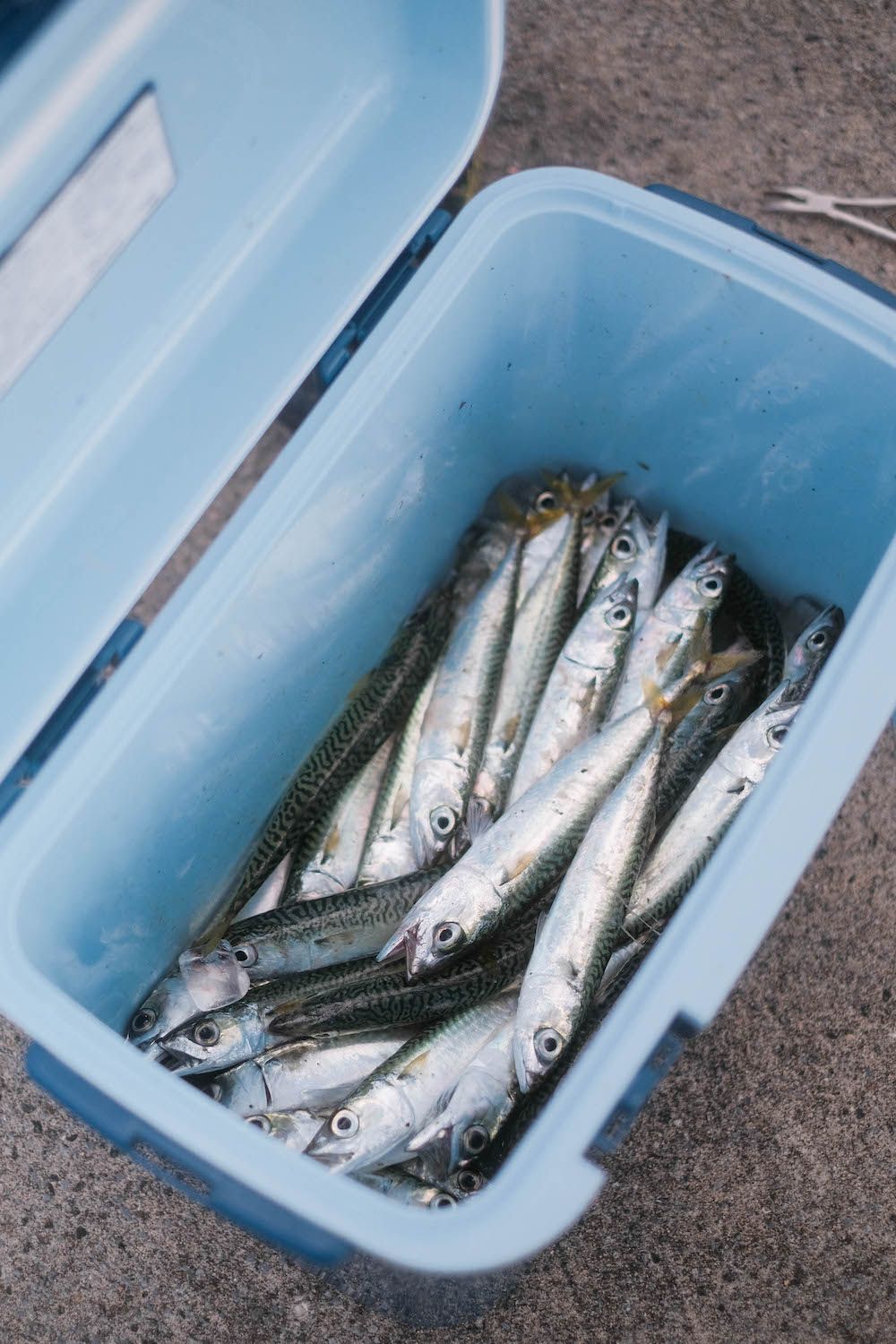 Culinary Delights
Yakumo's Fresh Cow Milk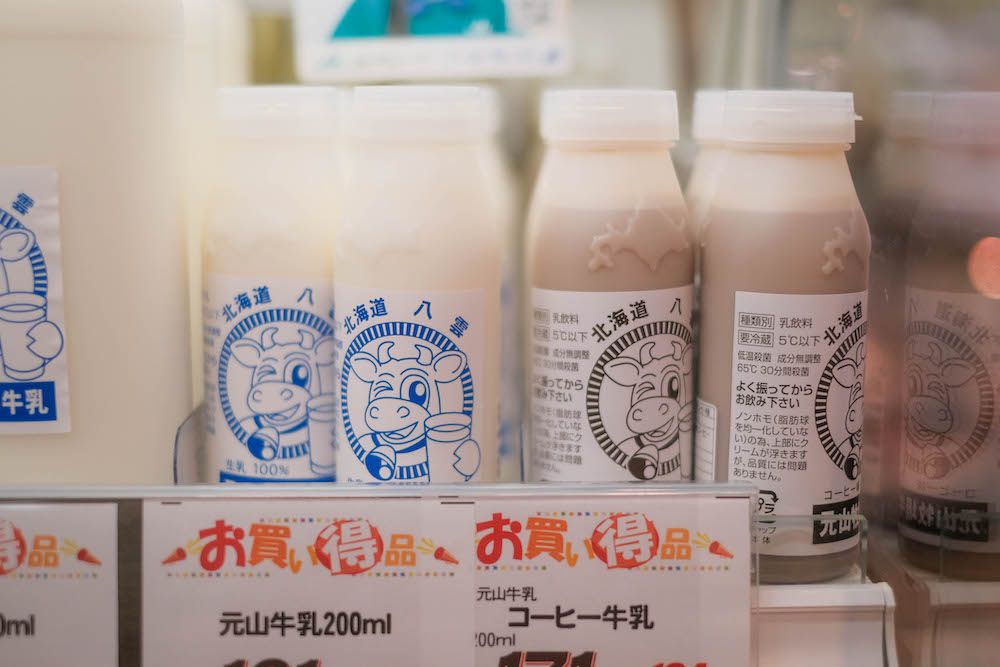 As highlighted, Yakumo stands out for its exceptional dairy products. Such is the richness and flavor of Yakumo's milk that even locals from across Hokkaido concede its unparalleled taste. You can find this treasured milk at supermarkets, available in convenient 200ml bottles for a single serving, or in larger 1000ml bottles for those who simply can't get enough.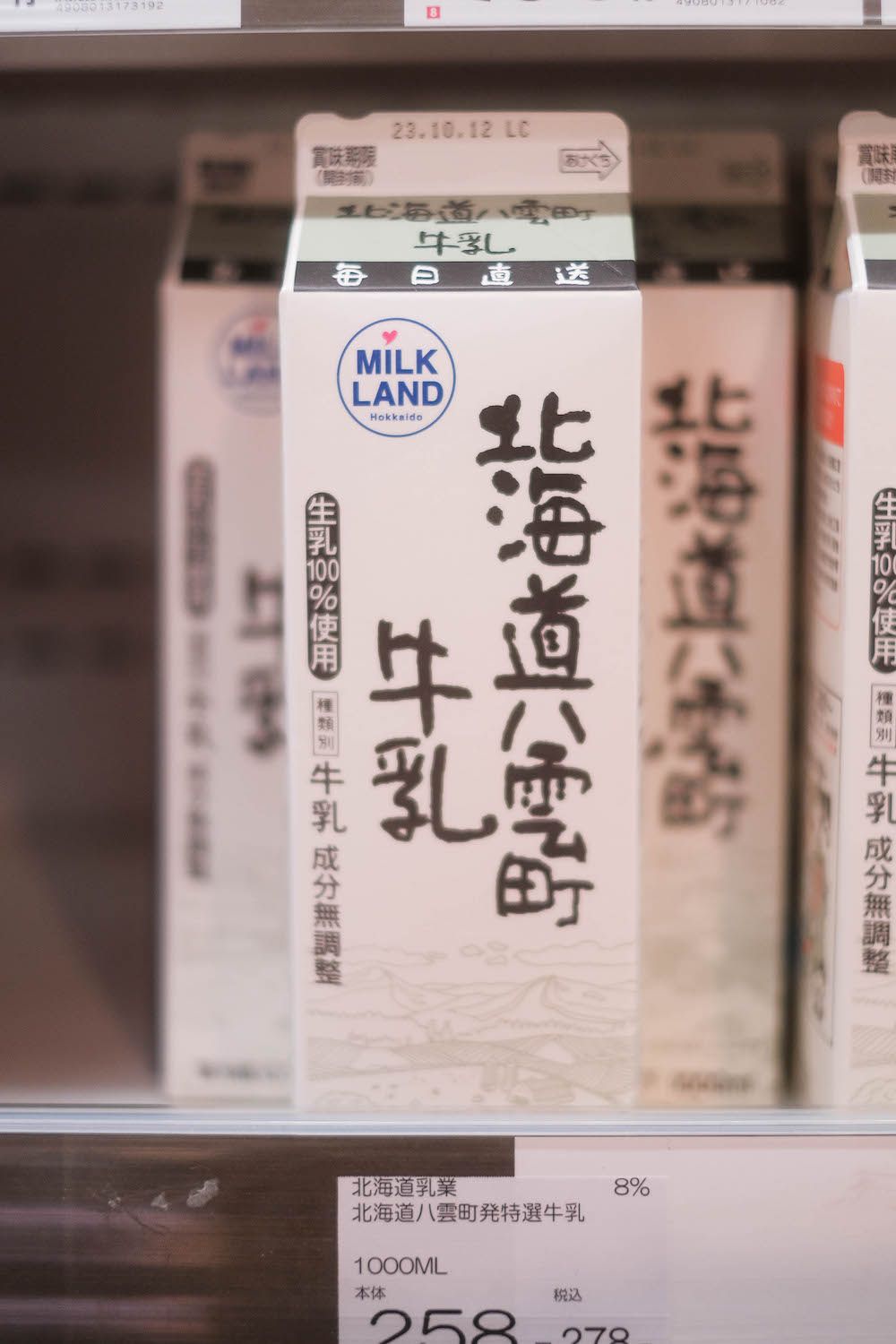 Senbei from Nagaiseika (永井製菓)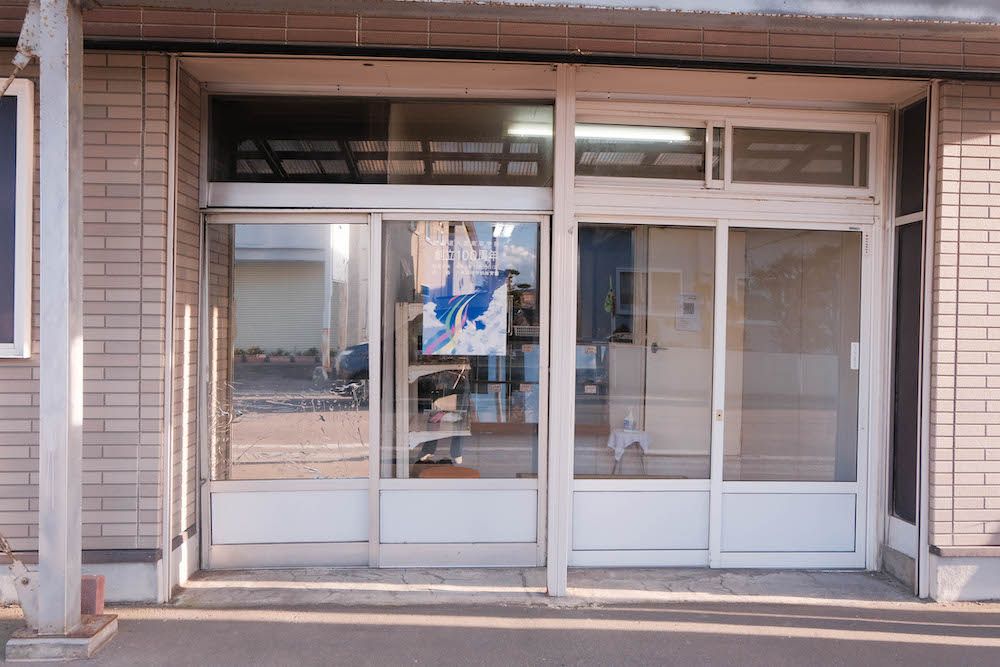 When one thinks of Japanese senbei (rice crackers), the typical flavors that come to mind are savory, fishy, and crispy. But in Yakumo, the senbei have a delightful twist— they are sweet, infused with the aroma of butter and nuts. You can buy these at Nagaiseika confectionery. Though its unassuming façade might not give away its nature, this shop has been enchanting taste buds for over 80 years.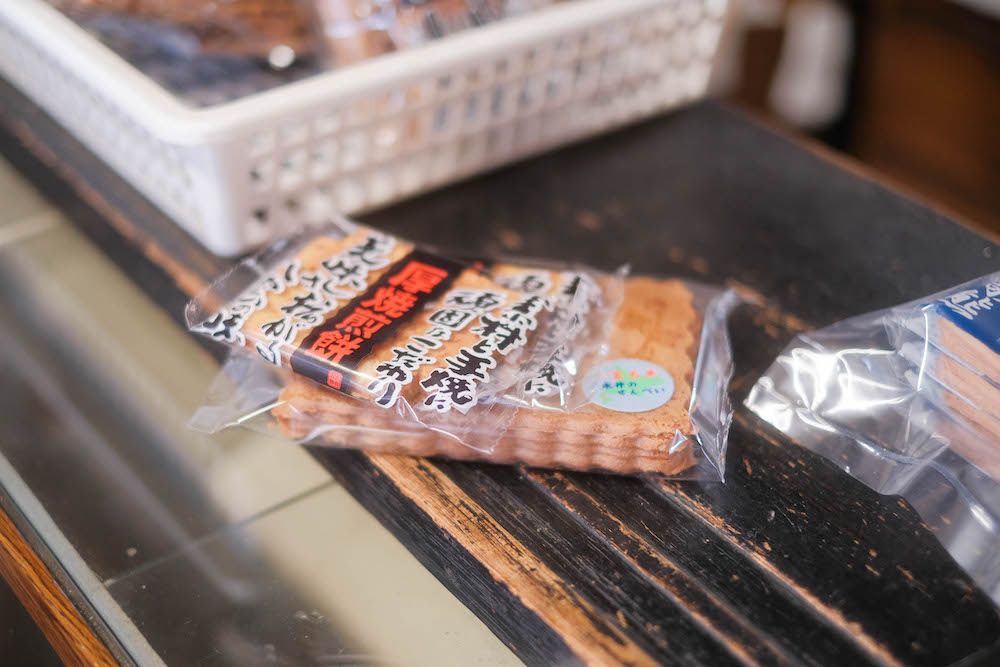 Business hours: 8:00–18:00 | Closed on Sundays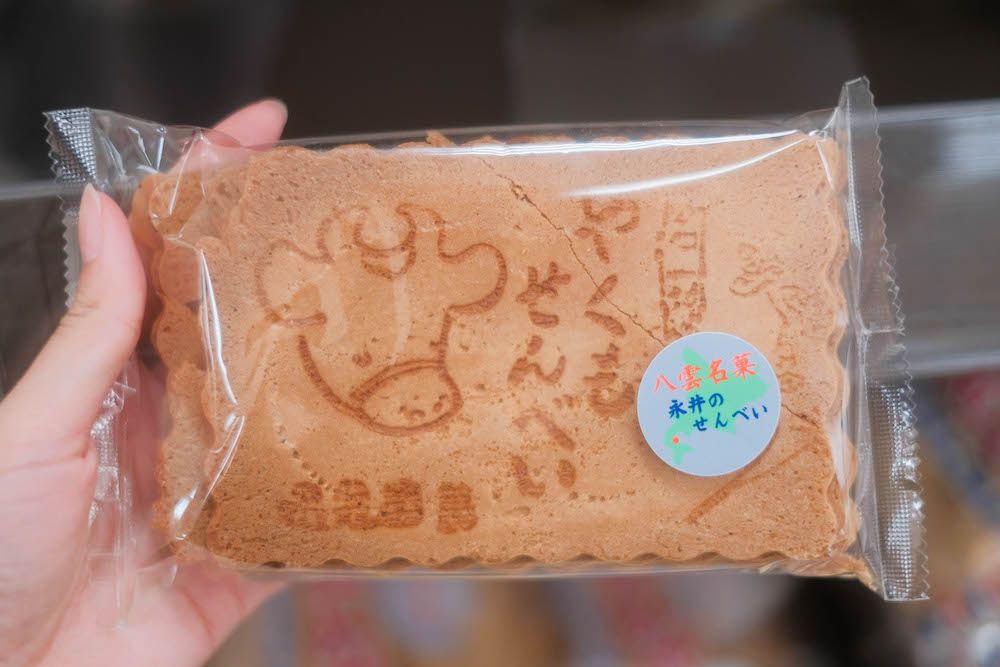 When you visit a supermarket in Yakumo, you'll spot the sweet senbei from the same renowned store mentioned earlier. Explore the variety and pick your favorites at your leisure.
A-Coop Yakumo:
Business hours: 09:30–20:00
Elfin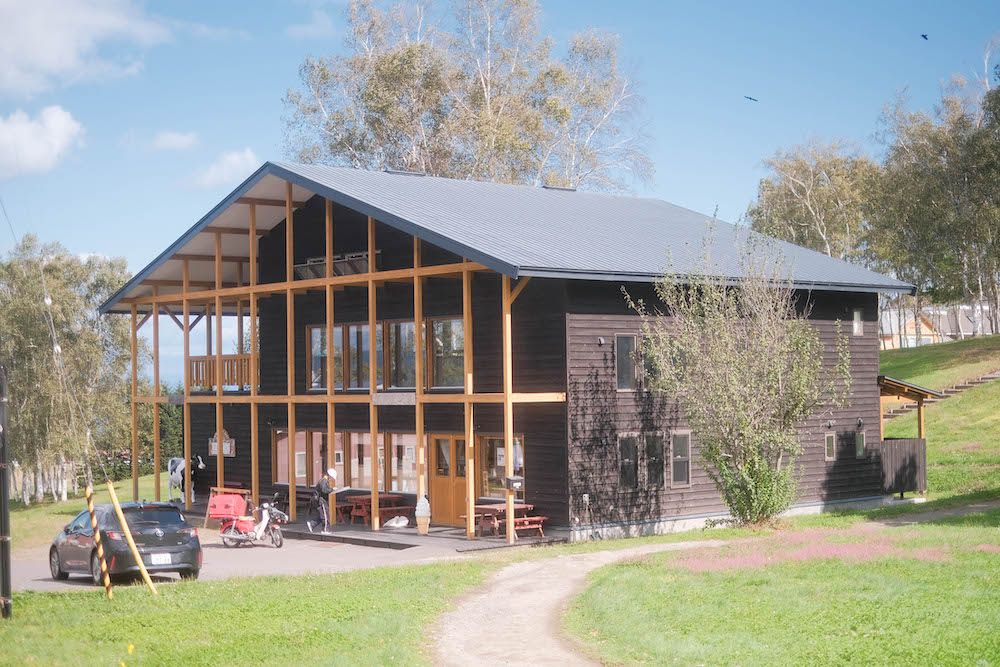 Elfin, a haven for ice cream and dessert enthusiasts, is an offshoot of the century-old Motoyama Dairy Farm in Yakumo. The delectable ice creams and desserts here are crafted using Motoyama's meticulously sourced milk, a product of their diligent feeding practices. The two-story, wood-accented building exudes warmth. With both balcony and indoor seating, it's the perfect spot to unwind.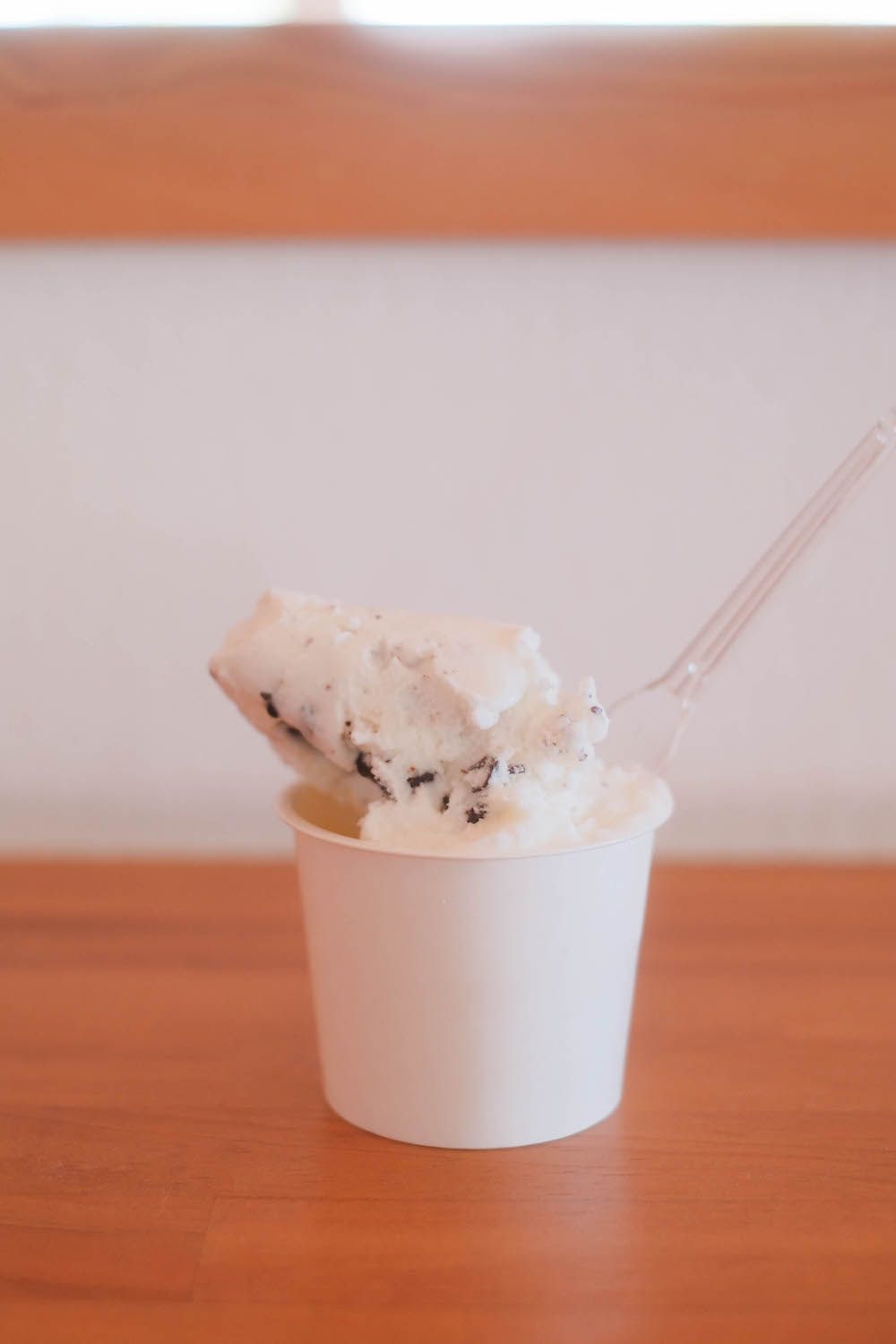 Business hours: 10:00–17:00
Official website: https://motoyamabokujyou.com
Cafe Happo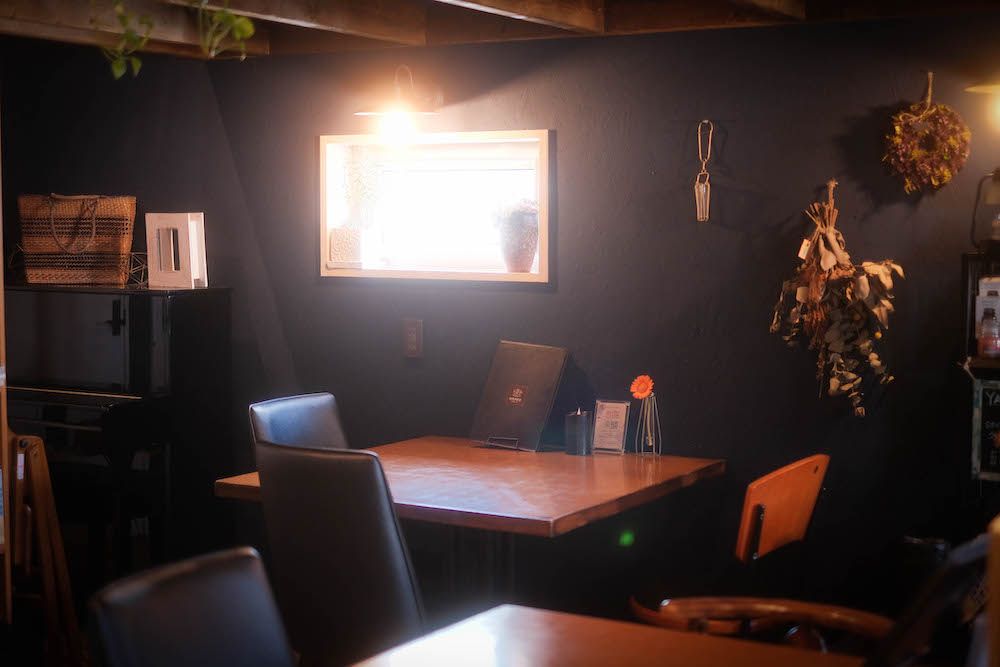 Born from a 60-year-old flower shop legacy in Yakumo, this flower cafe is a testament to three generations of dedication. In response to the lifestyle shifts brought about by the recent COVID era, and the reduced social interactions it entailed, Cafe Happo emerged as an oasis of warmth and floral beauty. The cafe's unique charm lies in its menu offerings adorned with edible flowers.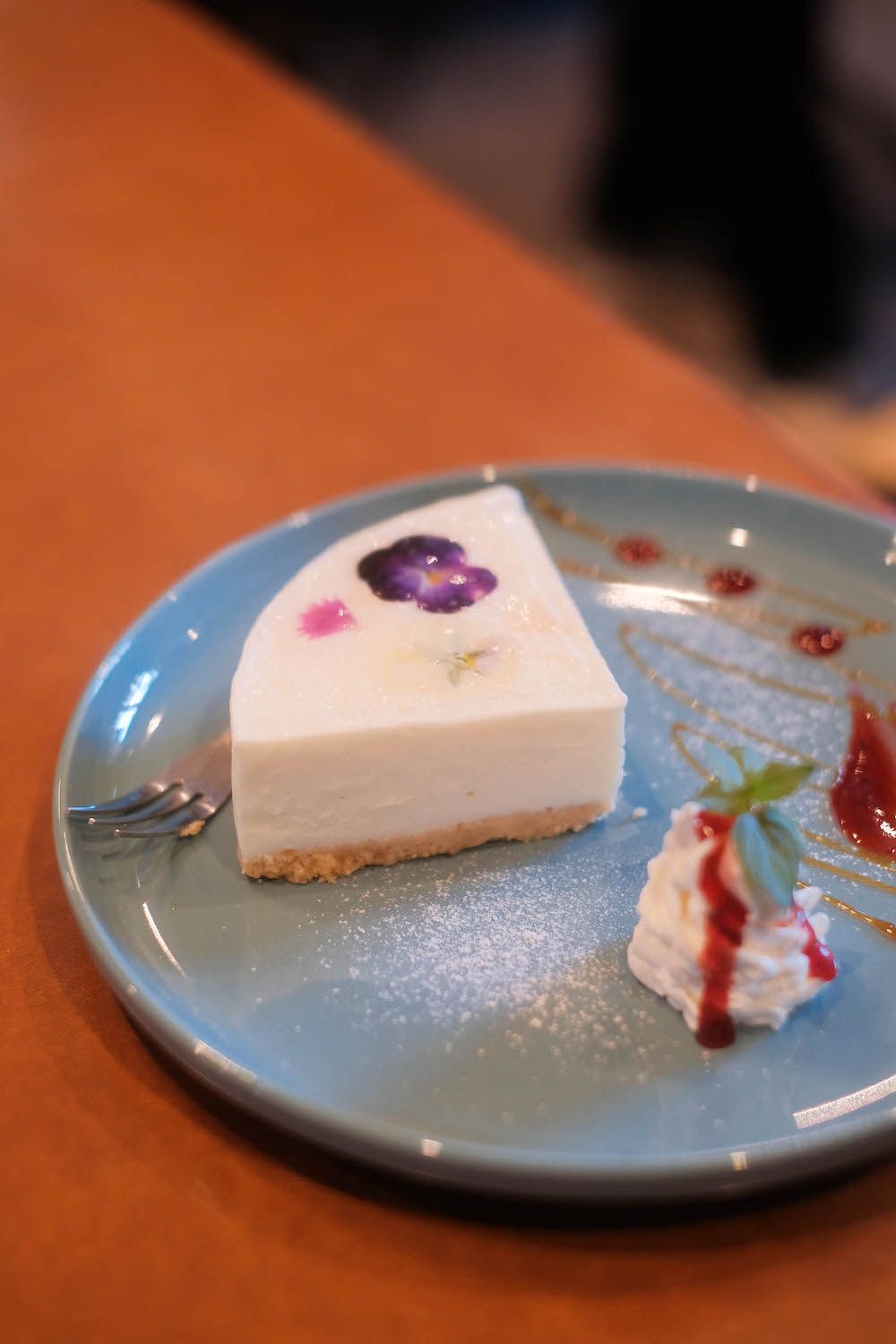 Business hours: 10:00–21:00 | Closed on Sundays
Official website: https://www.happo87.com
Harvester Yakumo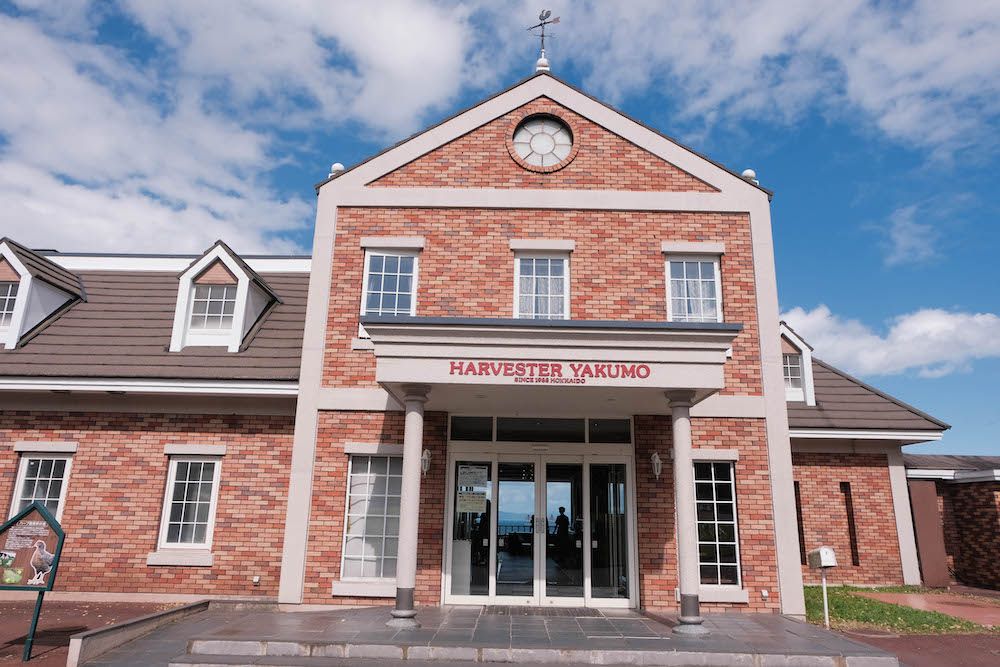 Located behind the Elfin Ice Cream Shop is Harvester Yakumo Restaurant. Established from rigorous farm research since 1988, they've delved into topics from herbal chicken to sustainable vegetable cultivation. Harnessing this wealth of knowledge, the restaurant serves dishes brimming with Yakumo's finest ingredients. As you dine, you can enjoy the scenic views of pastures, farms, and the sea. Every dish is a testament to the locale's richness, featuring fresh Yakumo vegetables, cheese, and cow's milk.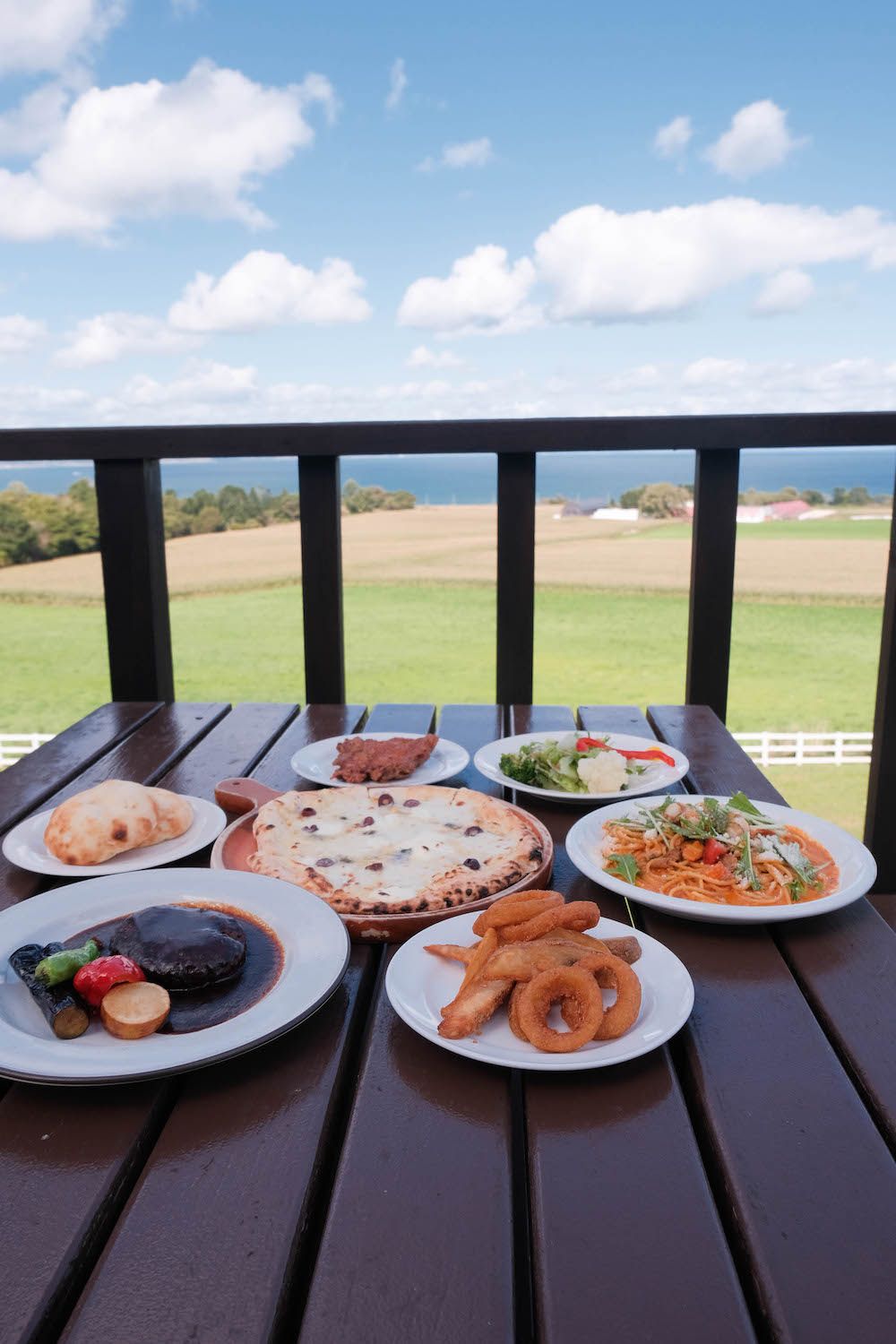 Business hours: Weekdays, 11:00–18:00; Saturday, Sunday & public holidays, 10:30–19:00
Official website: http://harvester-yakumo.com/?utm_source=google&utm_medium=map
Stay at SENTŌ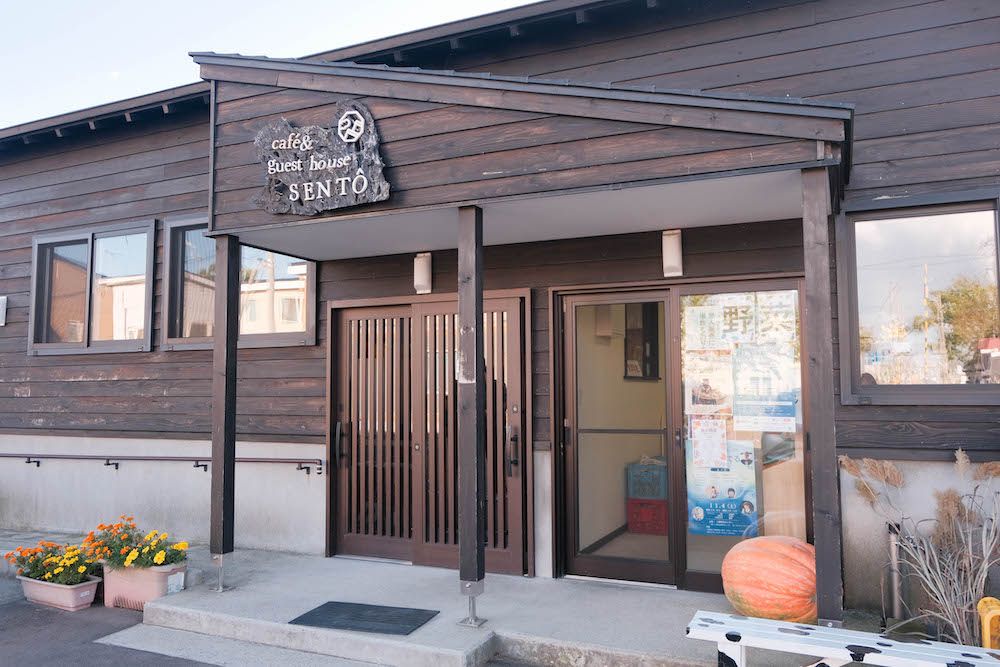 Considering a working retreat in this serene town? SENTO, a guesthouse in Yakumo, has got you covered. Equipped with rooms, Wi-Fi, and meeting spaces, it's designed for the modern worker.
Official website: https://yakumo-village.com/guesthouse/
So what did you think about Yakumo? If you're planning a trip to Hokkaido, do consider this gorgeous town for a relaxed holiday.
---
Download the Ikidane Nippon App: iOS / Android
Let us know if there is something that needs to be fixed: Feedback Form