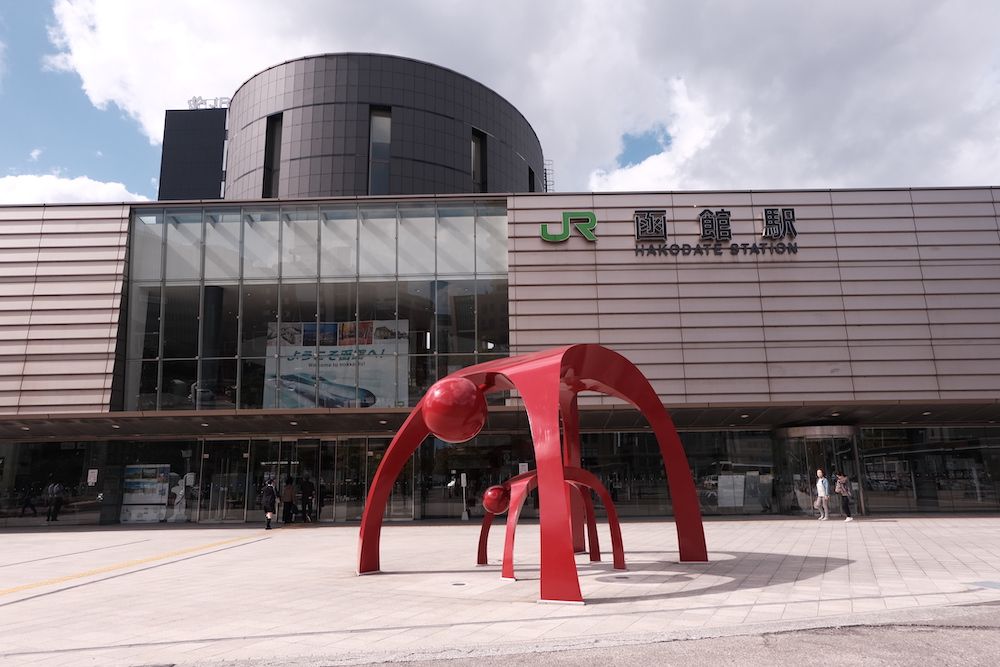 Hakodate, a picturesque port city in Hokkaido, stands shoulder to shoulder with the likes of Sapporo in its appeal to tourists. With its bounty of fresh seafood available throughout the year and a rich tapestry of history, Hakodate offers a unique blend of European charm and Japanese tradition. As you wander its streets, you'll sense the melding of these two worlds in its architecture, food, and overall ambiance. In this guide, we'll unveil Hakodate's must-visit attractions and top dining spots, ensuring first-time visitors get the very best out of this city. Ready to embark on this journey? Let's dive in!
Getting around Hakodate City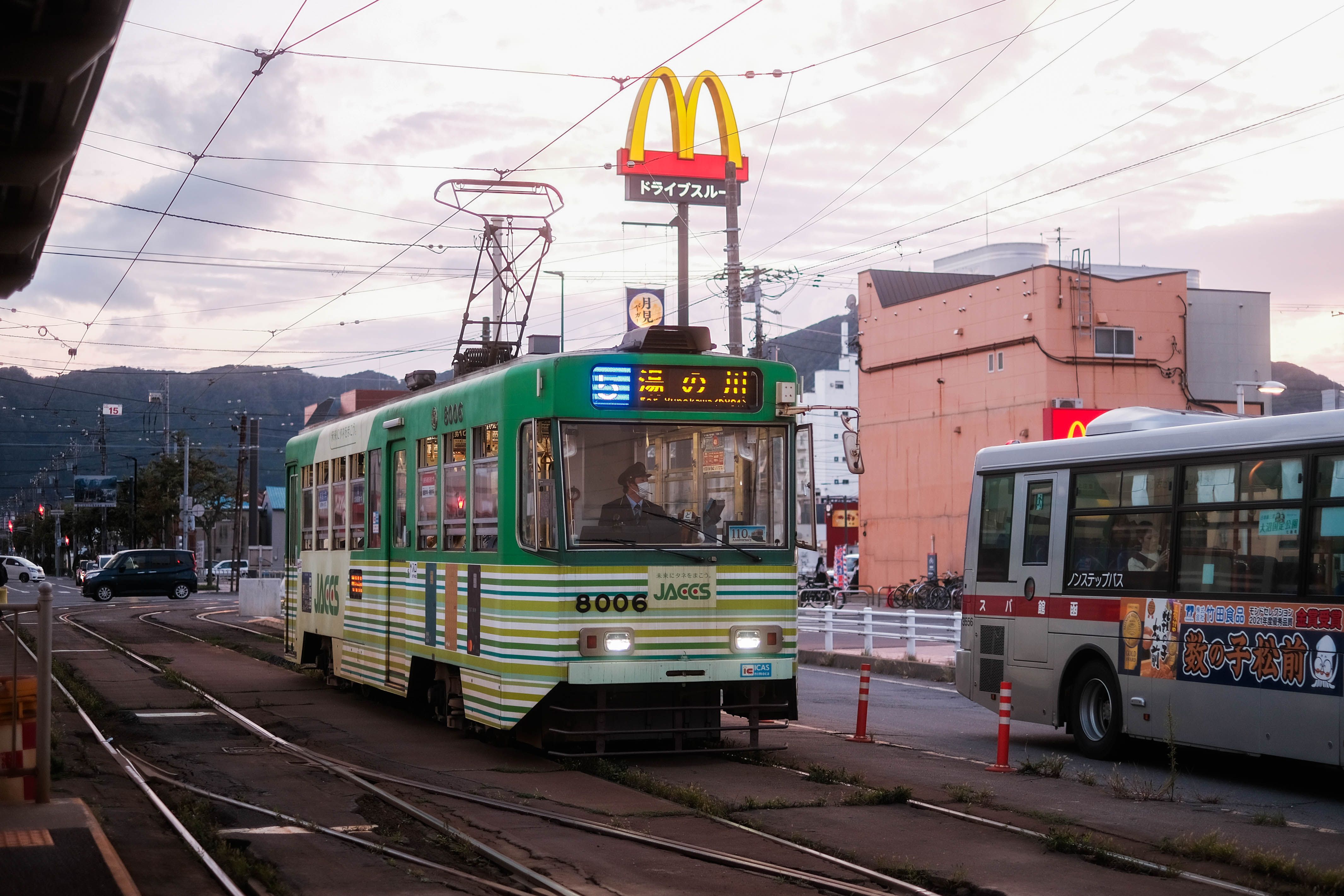 Navigating Hakodate has its own unique charm, especially with the city's trams crisscrossing its streets. These trams, combined with a bus network, ensure seamless travel throughout the city. Particularly enchanting are the twilight hours when the trams, illuminated in the dimming light, glide through the city streets. It's a dreamy sight that sets Hakodate apart, offering travelers a romantic ambiance seldom found in other Japanese cities.
Mt. Hakodate Ropeway (函館山ロープウェイ山麓)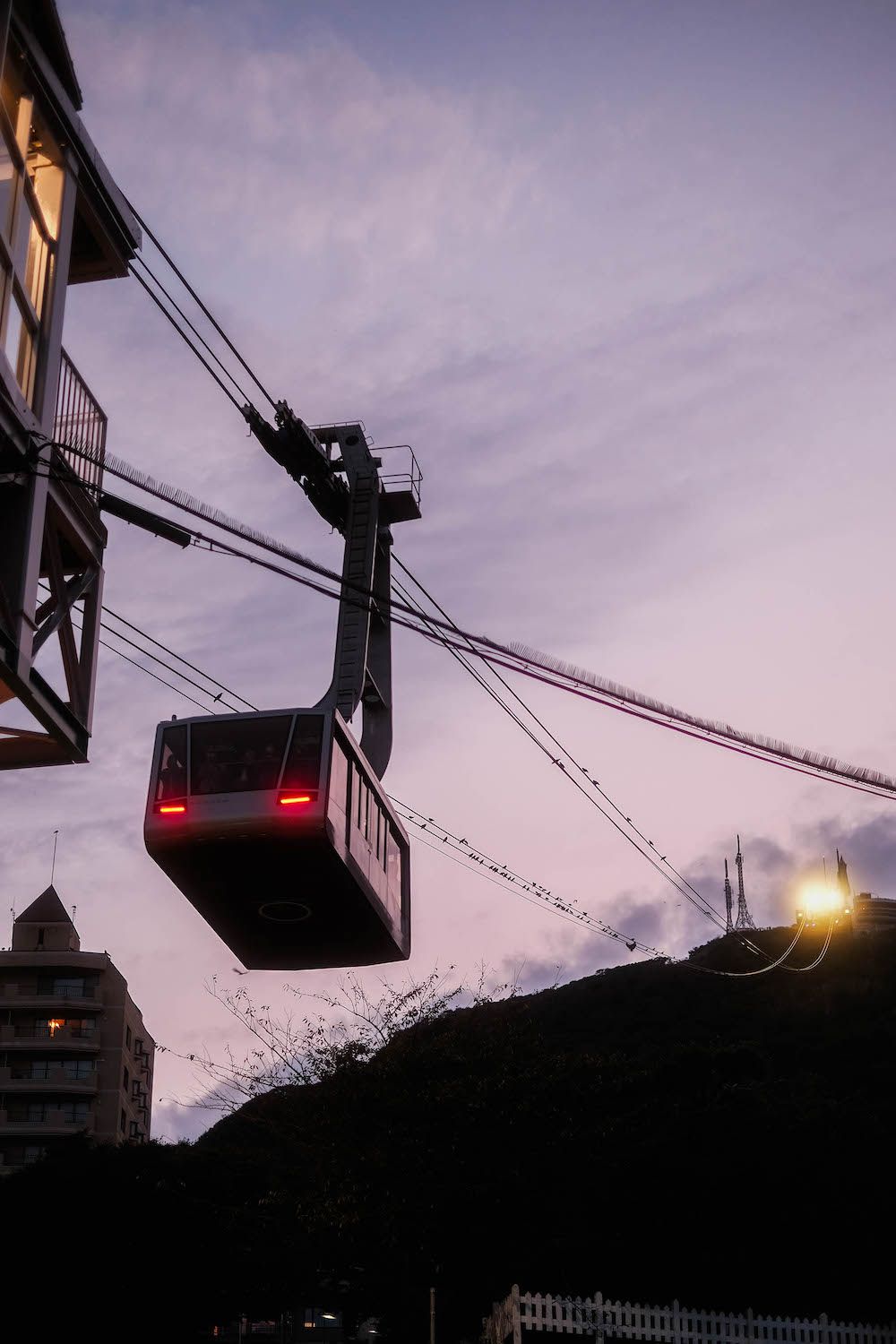 The Mt. Hakodate Ropeway, a cable car system, operates nearly every 5 minutes. It transports visitors to a breathtaking vantage point atop Mount Hakodate, offering panoramic views of the city below.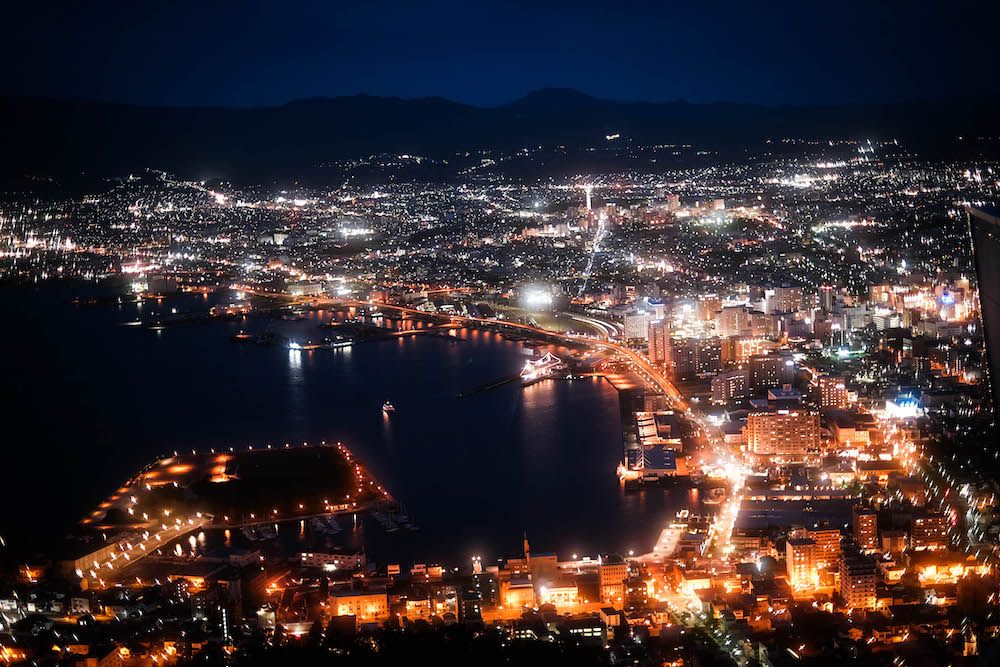 This mesmerizing sight has earned it a spot among Japan's top 3 nighttime vistas. As night falls, the twinkling city lights dance between the embrace of the sea on both sides.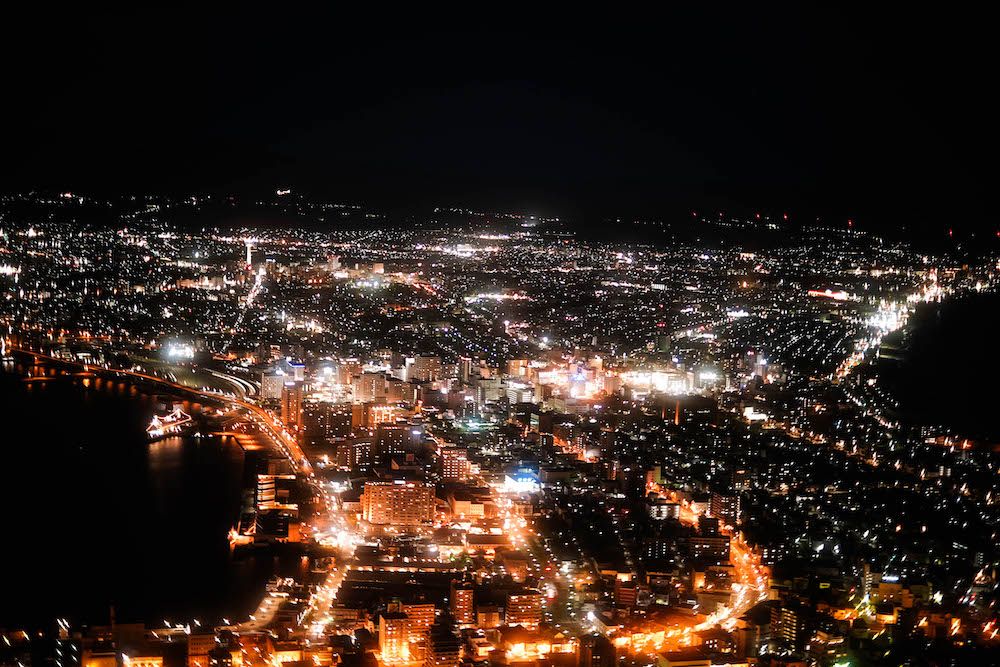 This dazzling spectacle has not only captured the hearts of the Japanese but has also enchanted tourists from around the globe.
Official website: https://334.co.jp/th/
Kanemori Red Brick Warehouse (金森赤レンガ倉庫)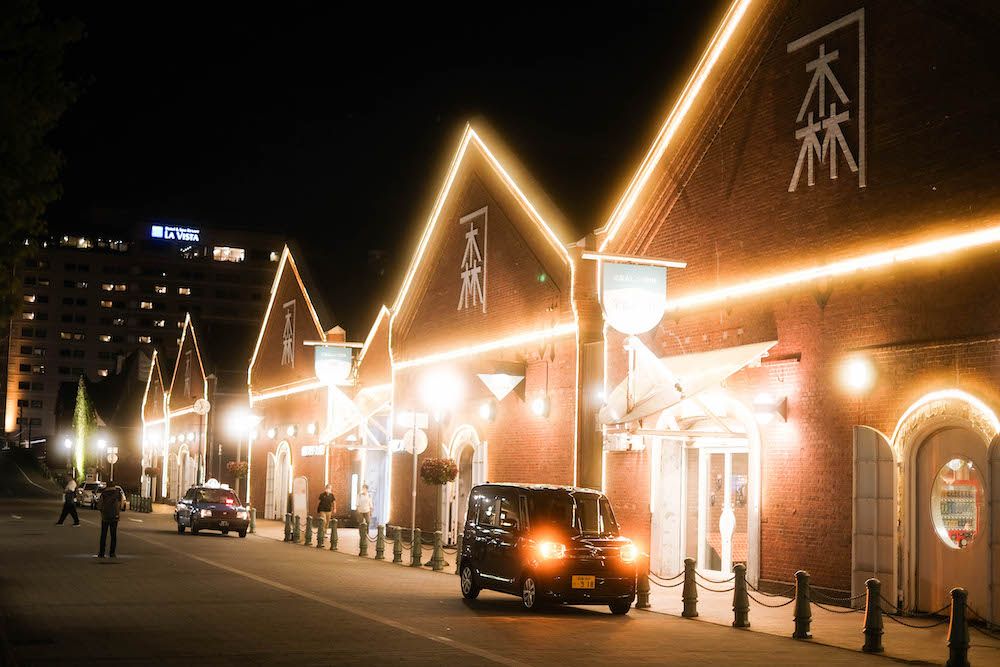 One of Hakodate's standout landmarks, the Kanemori Red Brick Warehouse, sits beside Hakodate Port. Dating back to 1909, this historic building has donned many hats: from a bustling department store to a brewery and a vibrant event venue. Today, visitors can immerse themselves in its romantic ambiance, feeling the pulse of its fascinating past.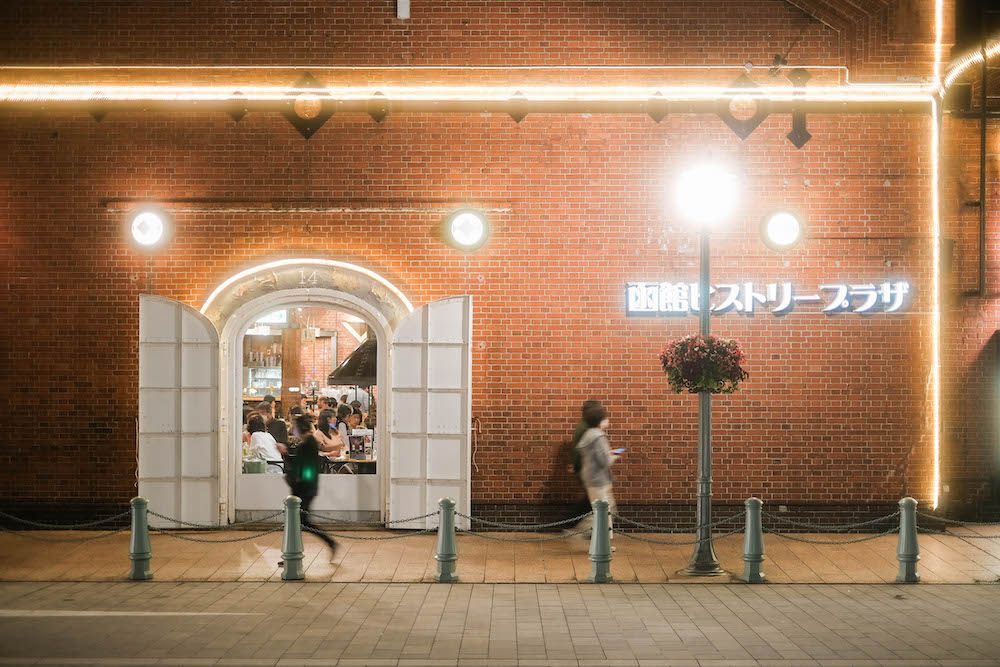 For those seeking a deeper dive into local tradition, a visit to the brewery is a must. Here, you can savor the renowned Sapporo beer, a historical brew that captures the essence of the prefecture.
Official website: https://hakodate-kanemori.com/th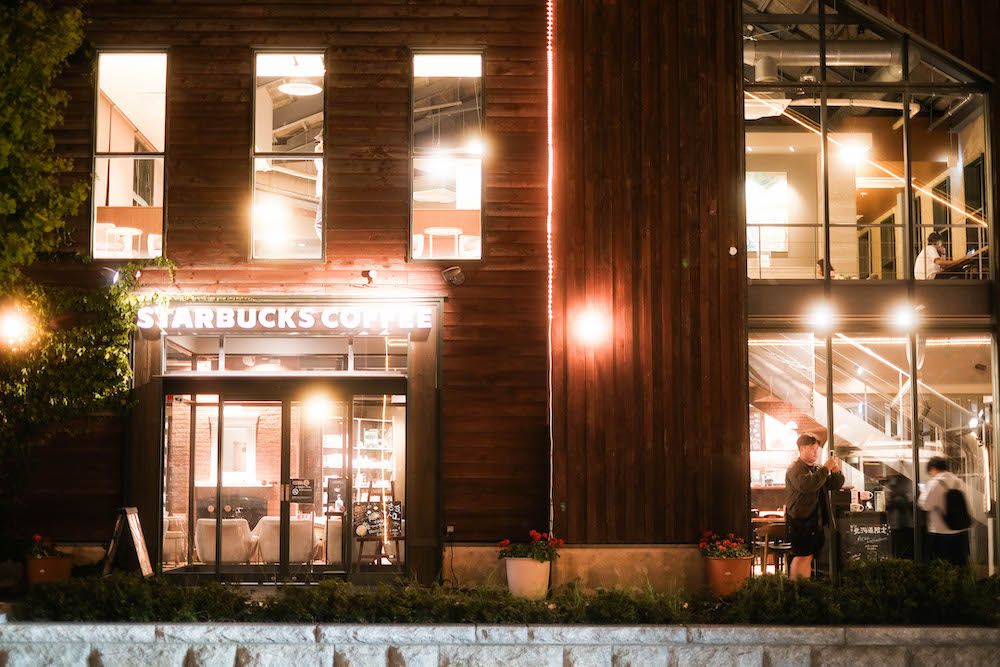 Furthermore, within the Kanemori Red Brick Warehouse complex, you'll find the Hakodate Bayside Starbucks. Thoughtfully designed to harmonize with the historic Red Warehouse, this Starbucks outlet offers a blend of modern comfort and vintage charm. It's not just a place to grab a coffee but also a photogenic spot.
Hachimanzaka (八幡坂)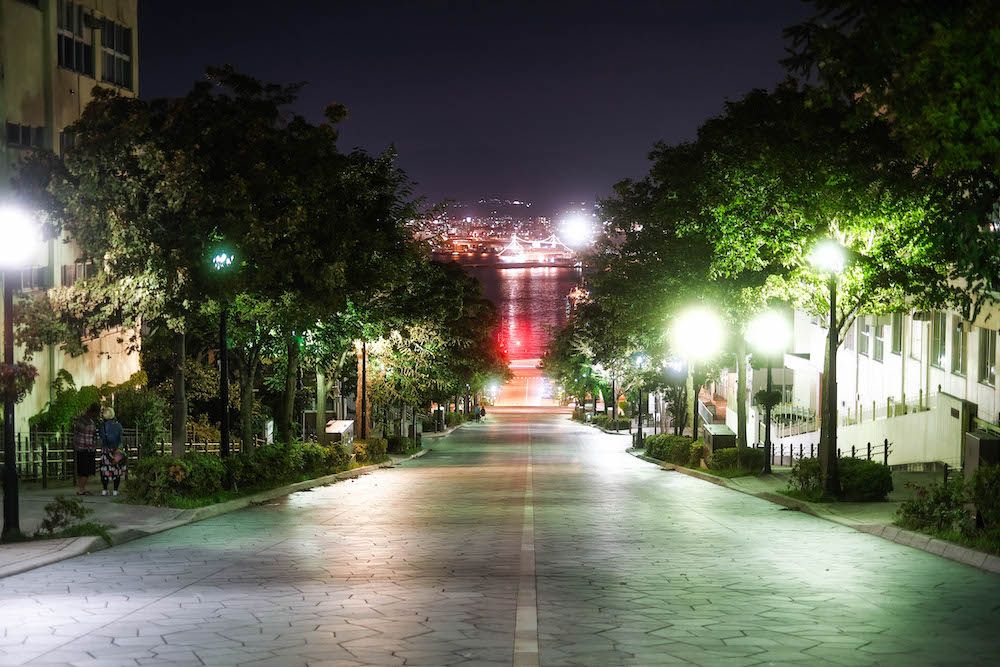 Situated close to the Mt. Hakodate Ropeway is Hachimanzaka Slope. As you meander around, you can admire Christian edifices and churches. But what truly sets Hachimanzaka apart is its gentle descent which culminates in a mesmerizing view of the sea and the Kanemori Red Brick Warehouse. This picturesque setting makes it a favored spot for keepsake photographs.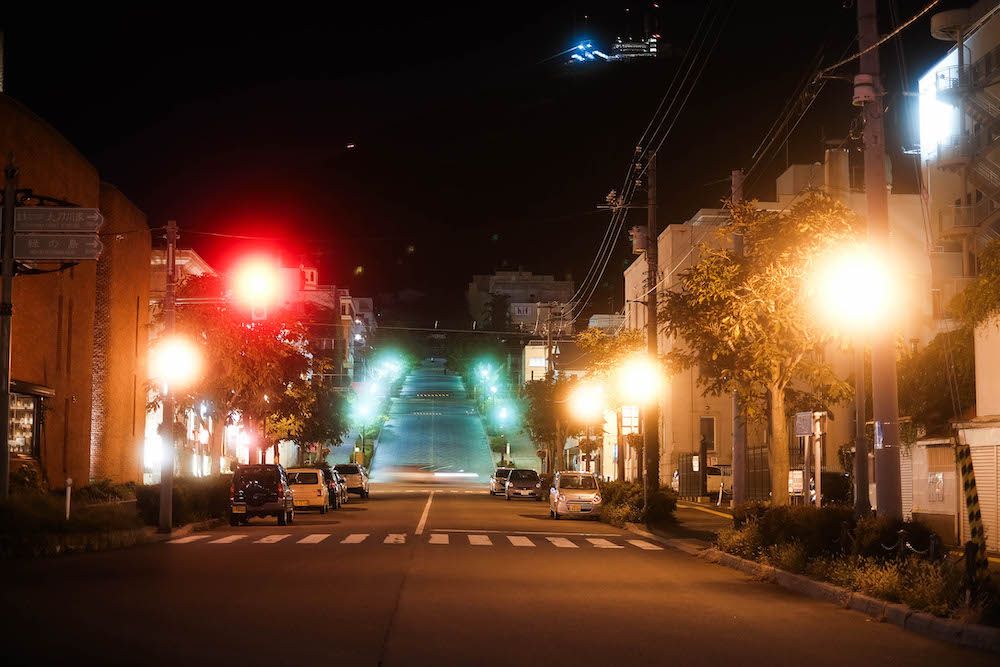 Come winter, the slope transforms into a winter wonderland, oozing such romantic allure that it's often chosen as the backdrop for various commercials. Don't miss your chance to capture this enchanting view in your own frame!
Goryokaku Tower (五稜郭タワー)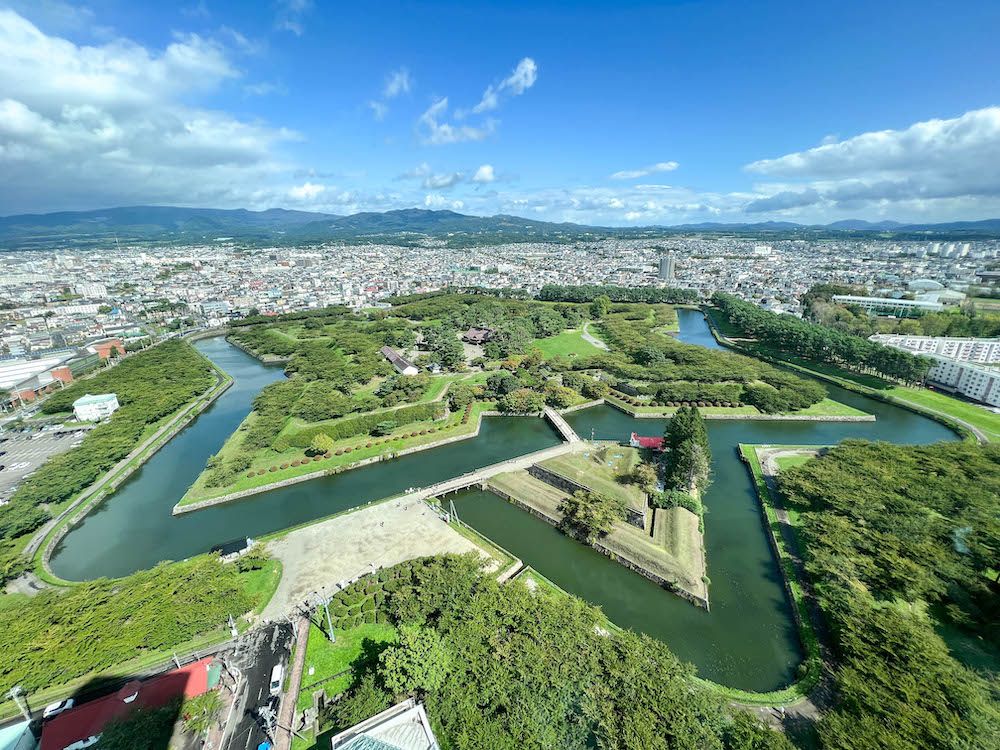 Offering a bird's-eye view of Goryokaku Park, Goryokaku Tower stands as a testament to Hokkaido's tumultuous wartime history. This park, once a military fortress, played a pivotal role during the power struggles that shaped the Japan we know today. Intertwined with the narrative of Hakodate Port's opening, its design is distinctively European, resulting in a unique five-pointed star layout.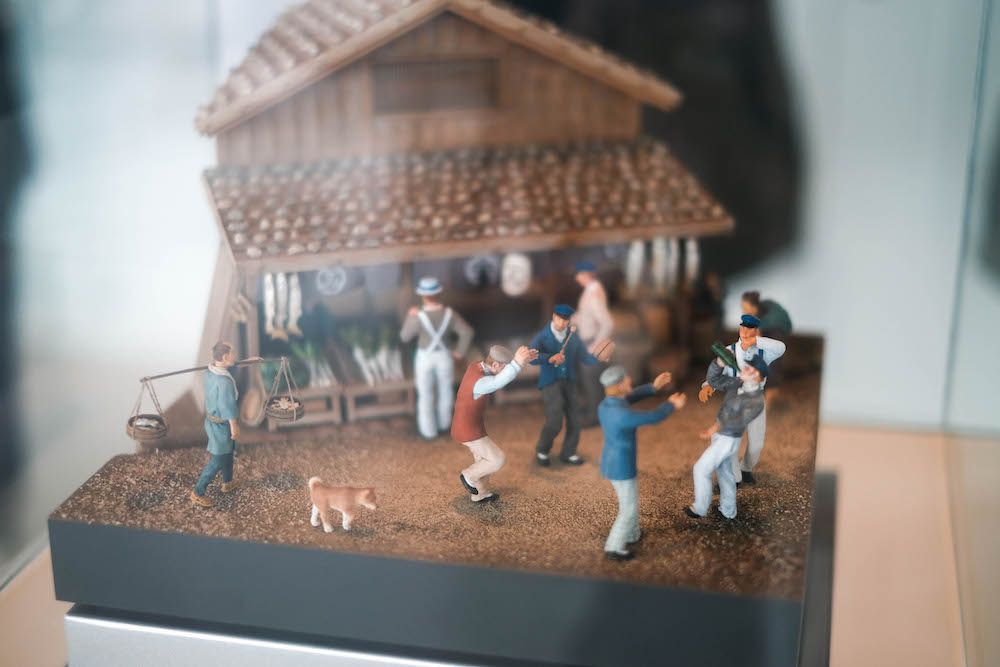 From the tower's vantage point, visitors get panoramic views of both Hakodate and Goryokaku Park. You can delve into the histories of Hakodate and Hokkaido through detailed exhibits and reproductions. To cater to an international audience, informative pamphlets are available in multiple languages, including English, Chinese, Korean, Thai, and Japanese.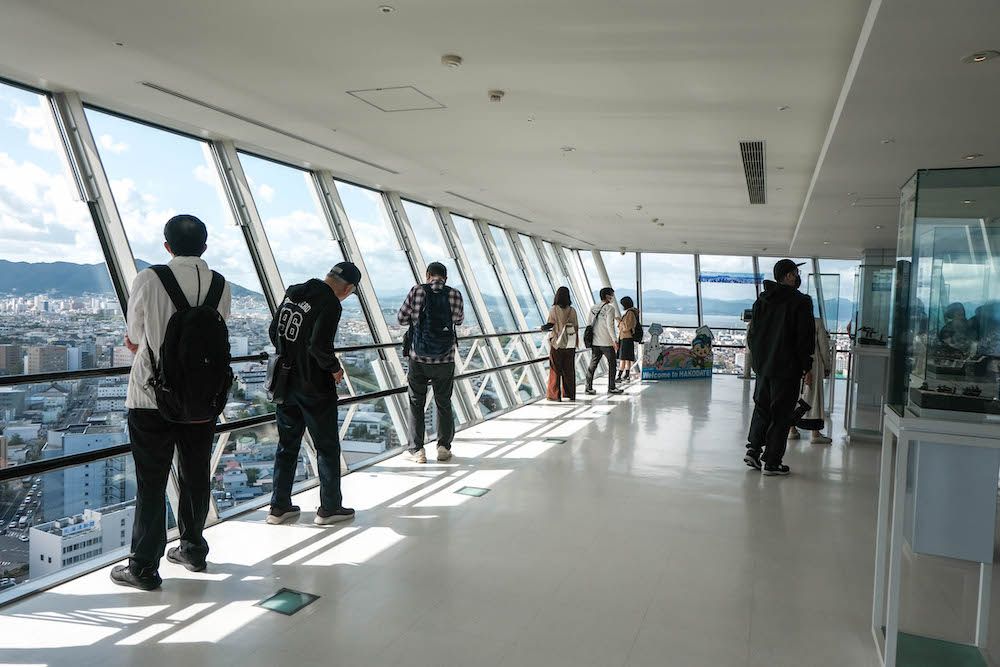 Official website: https://www.goryokaku-tower.co.jp
Hakodate's Culinary Gems
Hakodate's Specialty: Ika (Squid)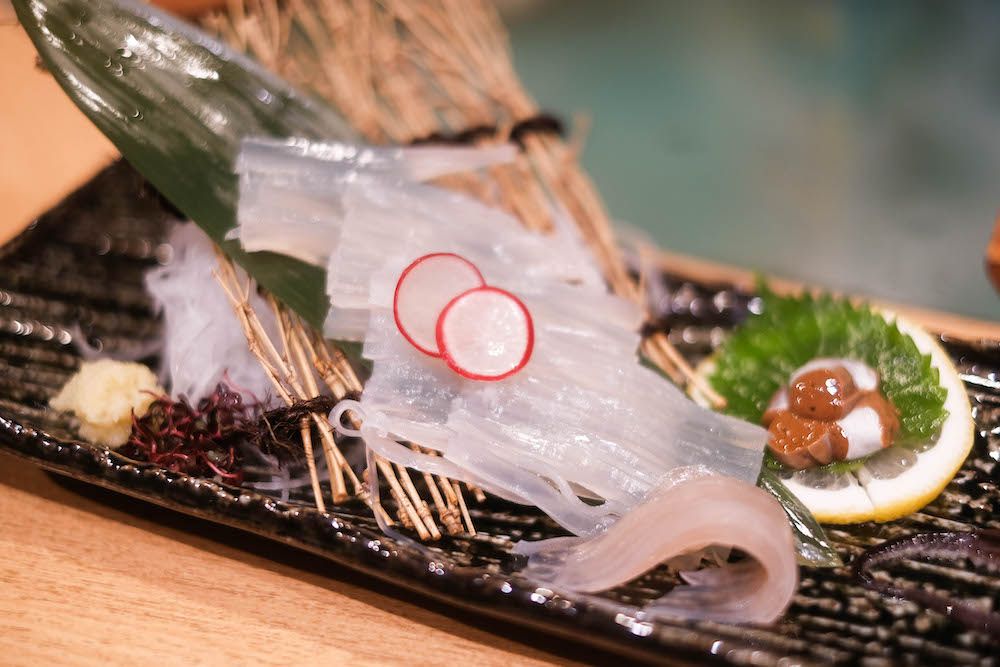 Hakodate boasts a unique seafood delicacy – the fresh ika (squid), popularly known as katsu ika (活イカ). Step into a traditional izakaya in Hakodate, and it's not uncommon to find tanks brimming with these squids, identifiable by a sign displaying katsu ika. When you choose this dish, the restaurant serves the squid at its freshest – quite literally, it's still moving! The squid's body is sliced into sashimi strips, ready for a dip in soy sauce. Despite its fresh-cut status, this portion remains motionless, ensuring those who are squeamish have nothing to worry about.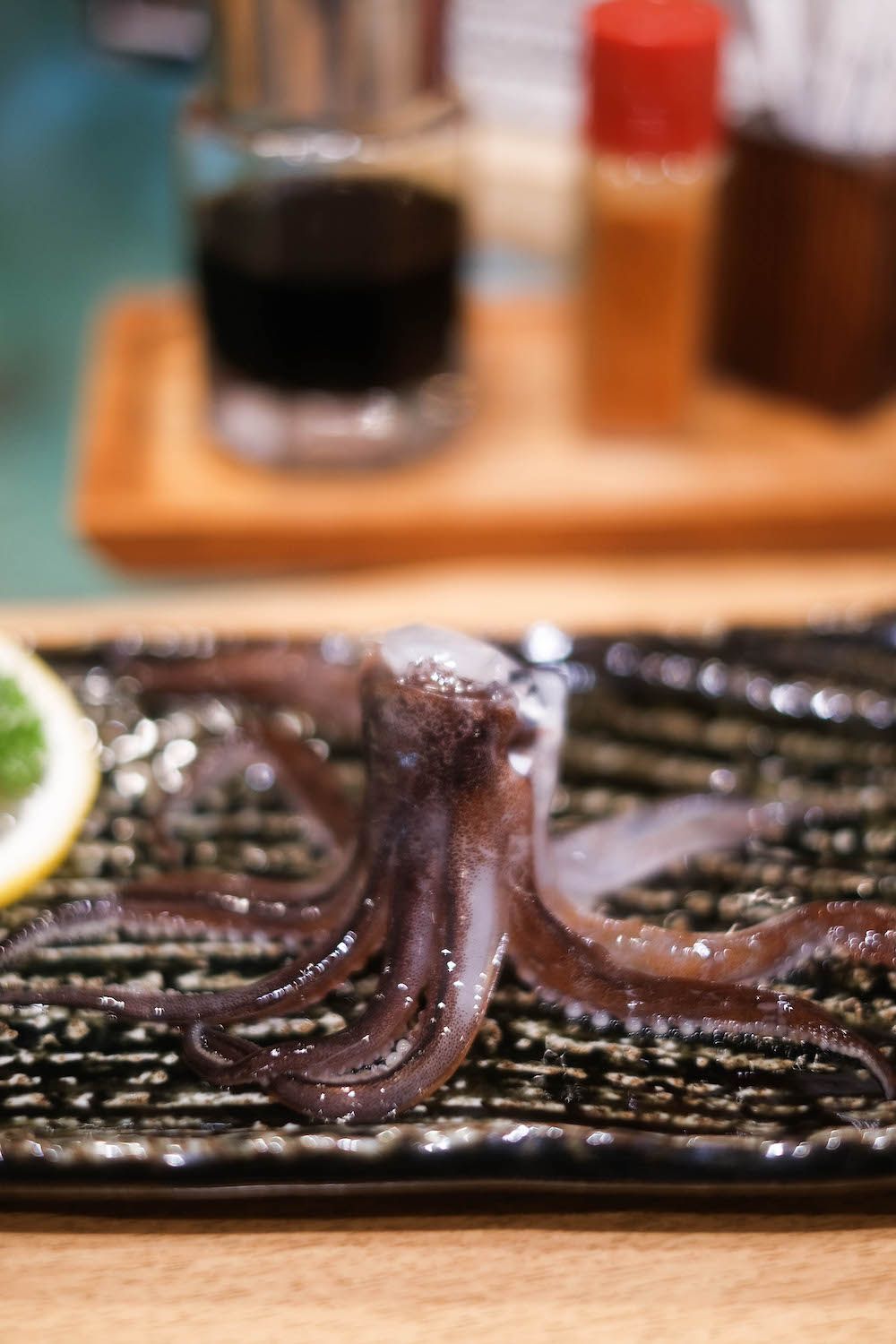 Alongside this, you'll often receive the torso and tentacles, which might still exhibit some movement. But rest assured, you're not compelled to consume them in their raw state. After savoring the sashimi, you can request the restaurant to transform the remaining squid into other mouth-watering dishes, like salt-grilled or karaage-fried variants.
Lucky Pierrot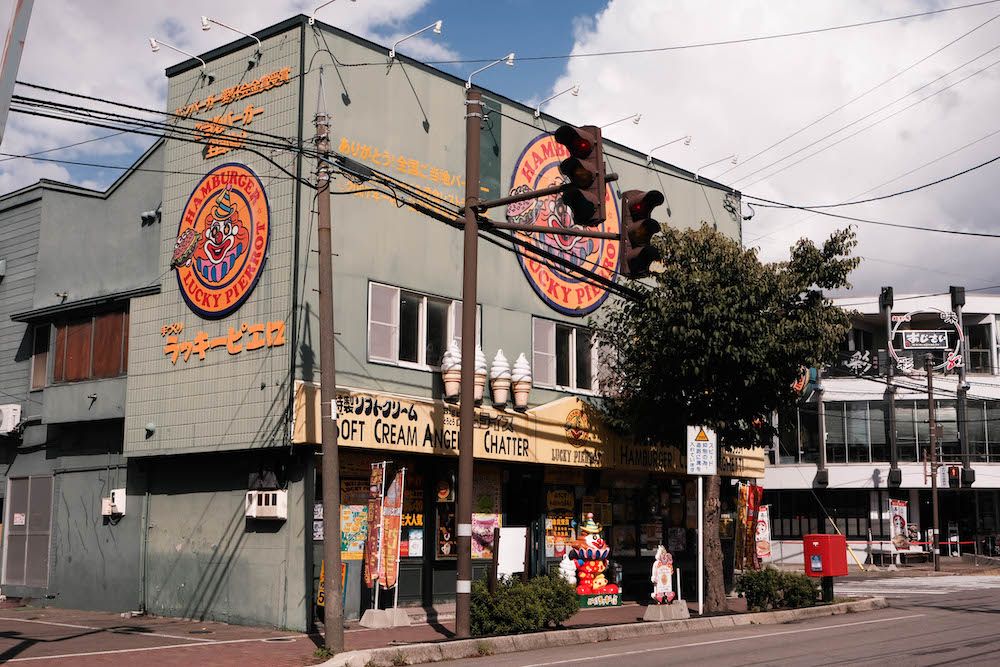 A stalwart in Hakodate's food scene, Lucky Pierrot isn't your ordinary burger joint. Since its inception in 1987, it has firmly cemented its place in the hearts of the locals. With a menu boasting an impressive 26 varieties of burgers, it offers both affordability and diversity in flavors. With several outlets spread across the city, you're never too far from indulging in a bite of Hakodate's beloved burger. Just look up the nearest branch, and treat yourself!
Branch list: Lucky Pierrot
Shunka: Seafood Donburi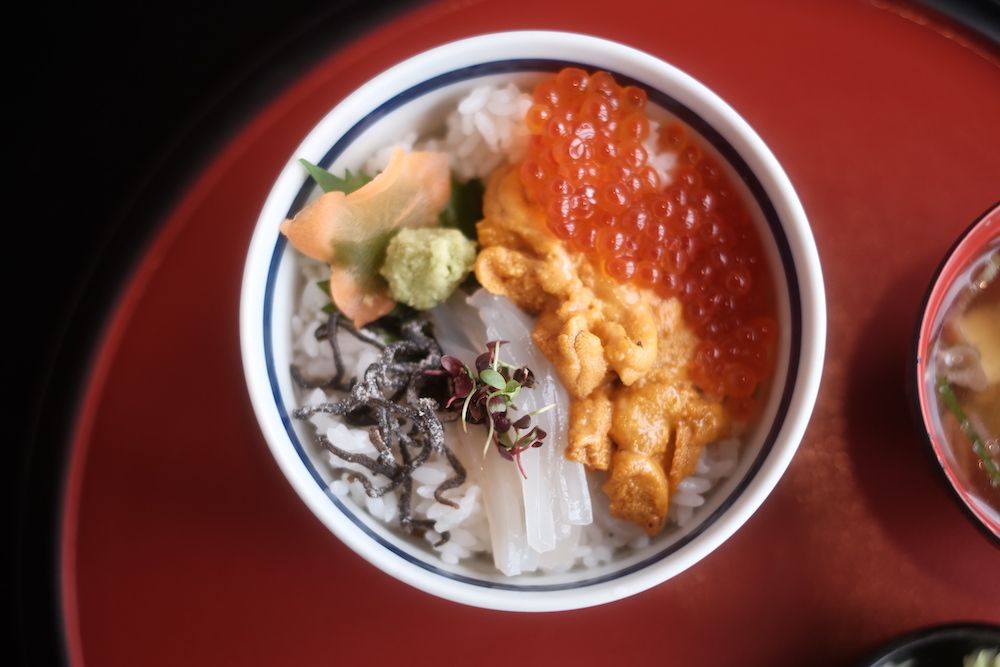 Within the Goryokaku Tower is Shunka, a gem of a Japanese restaurant specializing in seasonal seafood donburi (rice bowls). Despite its luxurious ambiance, you'll find both the pricing and quality to be pleasantly reasonable. The fish is chosen seasonally and is always fresh and scrumptious. For those pondering where to savor the best raw fish on rice in Hakodate, Shunka emerges as a top contender.
Business hours: 11:00–15:30/ 17:00–21:30
Official website: https://shunka.jp
Kantaro Sushi (グルメ回転寿司 函太郎 宇賀浦本店)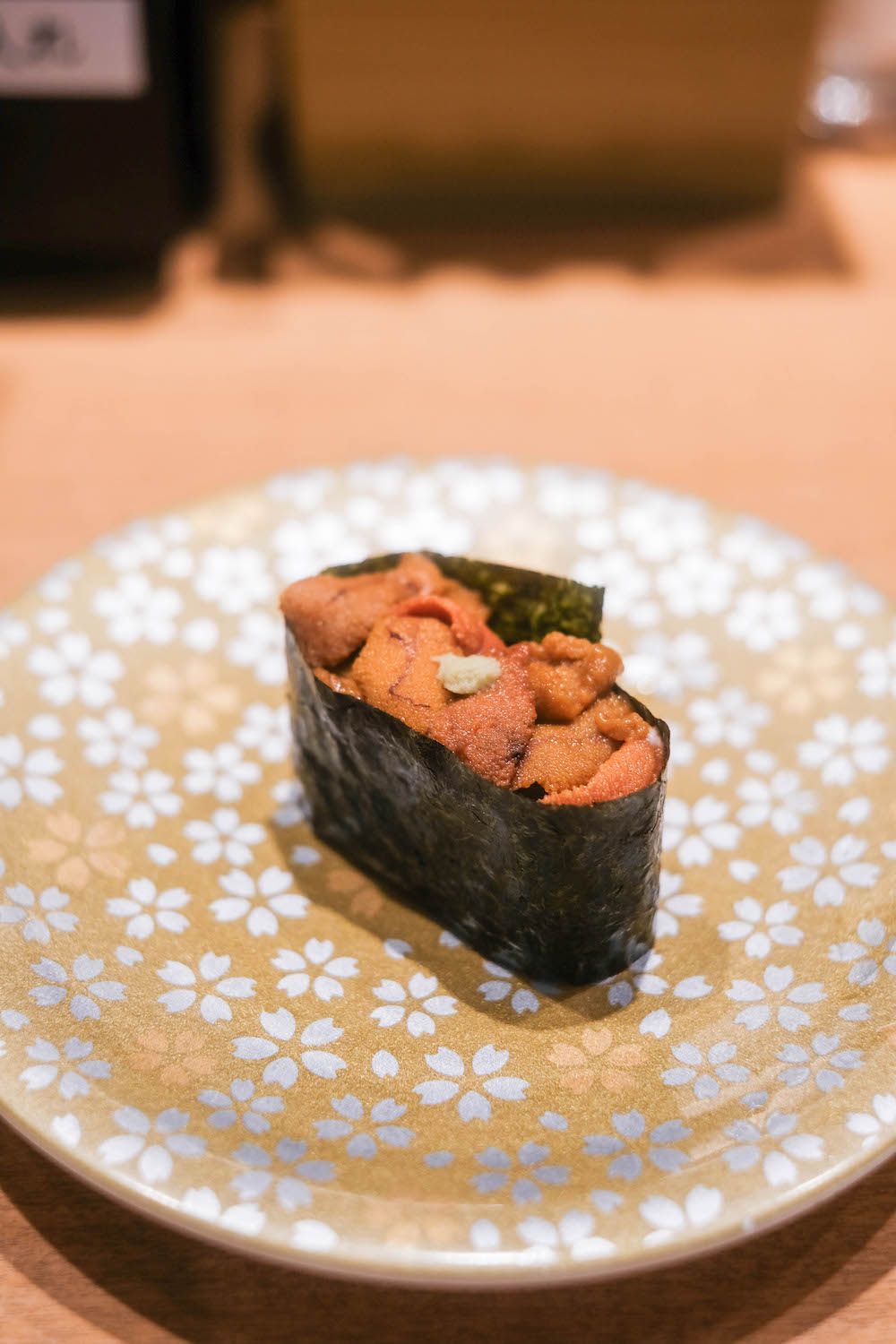 In a city renowned for its port, missing out on fresh seafood would be a gastronomic oversight. Enter Kantaro Sushi, a favorite among locals. Commitment to freshness is evident in their daily selection of fish. What sets Kantaro apart is the generous size of the sushi toppings. The restaurant's modern touch is showcased with tablets at each table, simplifying the ordering process and ensuring a seamless dining experience. With English support available, it's accessible to both locals and tourists alike.
Business hours: 11:00–21:00
Official website: https://www.rdcgroup.co.jp/brand/hakodate/
Senbeika near Hakodate Station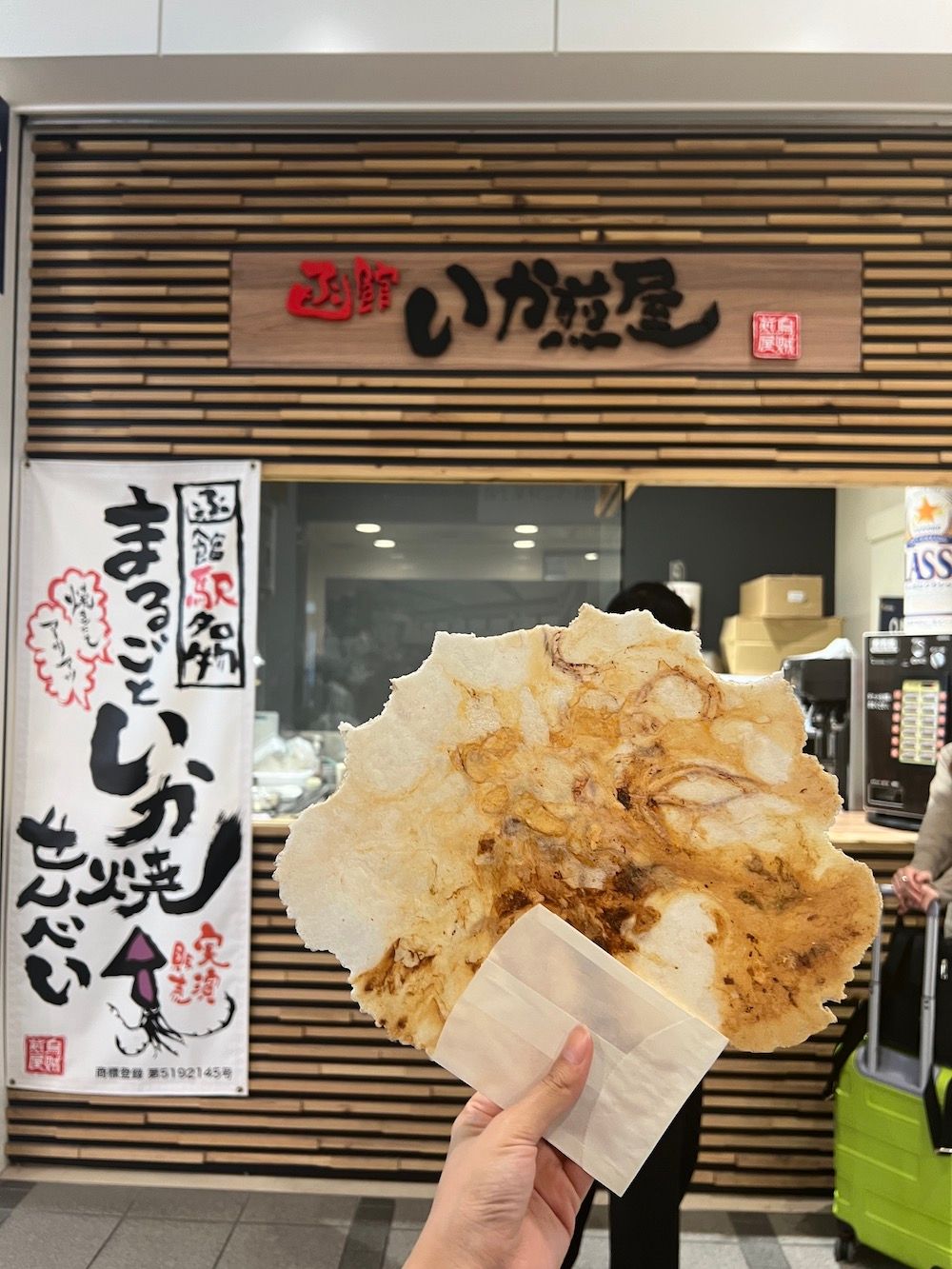 Upon setting foot in a city famous for squid, don't miss the chance to savor Squid Senbei. Conveniently located at Hakodate Station is the renowned Senbeika shop, where a smorgasbord of seafood options awaits. From shrimp, fish, and shellfish to the star attraction – squid, you can tailor your choices to your liking, be it a single type or a delightful mix of all. It's the perfect snack to grab and enjoy as you await your train.
Business hours: 10:30–17:30
Hakodate Souvenirs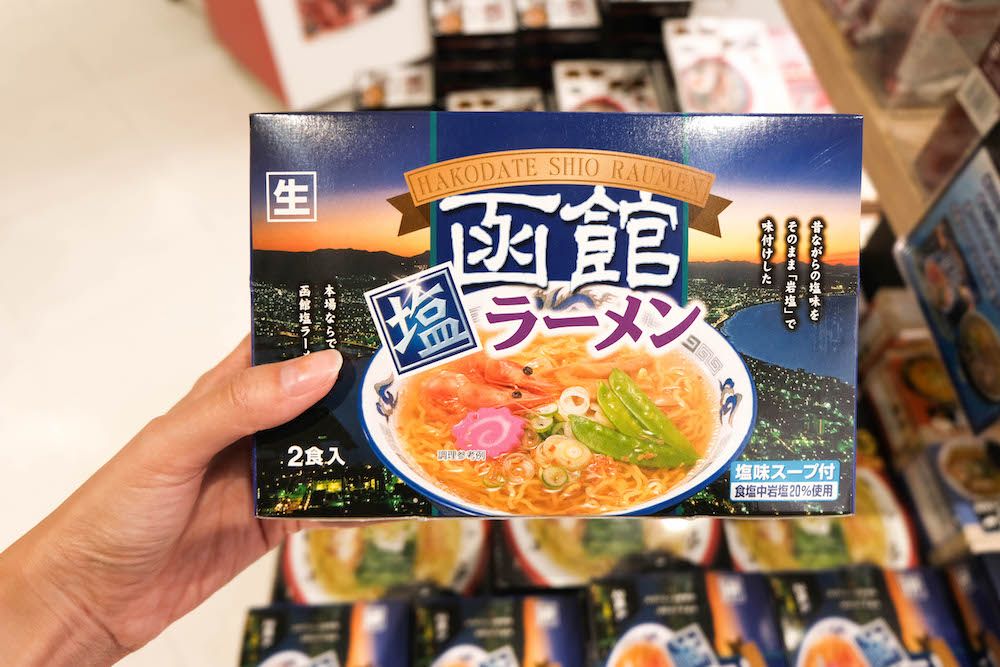 When one thinks of Hokkaido, ramen inevitably comes to mind. Why not bring home a taste of Hakodate with its signature Shio (Salt) Ramen? It's a delightful representation of the region's culinary expertise.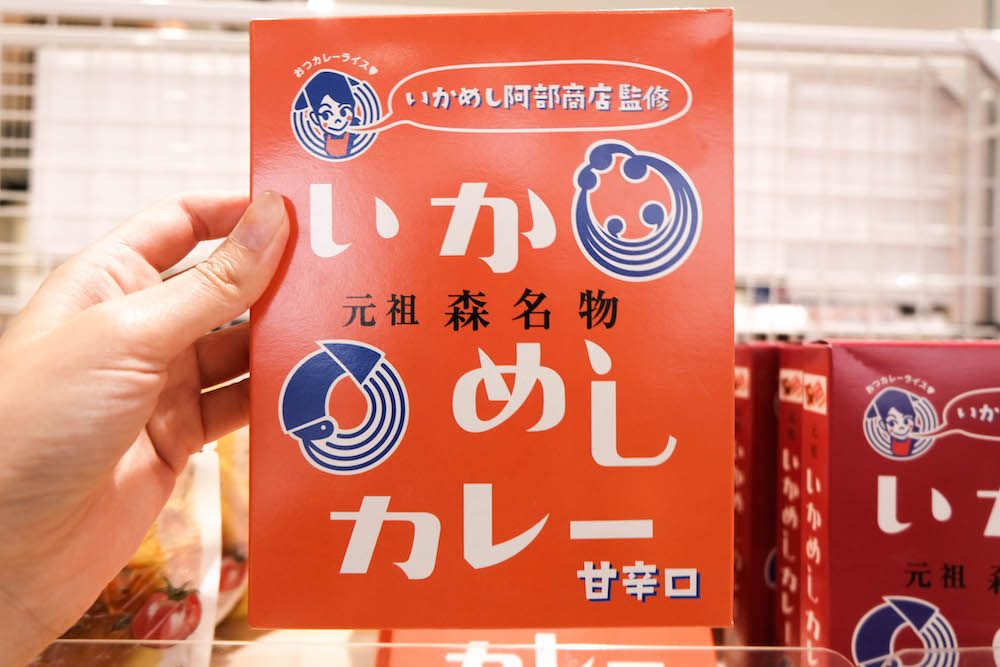 Given Hakodate's fondness for squid, this curry-flavored Squid Rice is a must-try. As a homegrown brand, it captures the essence of the city's seafood offerings.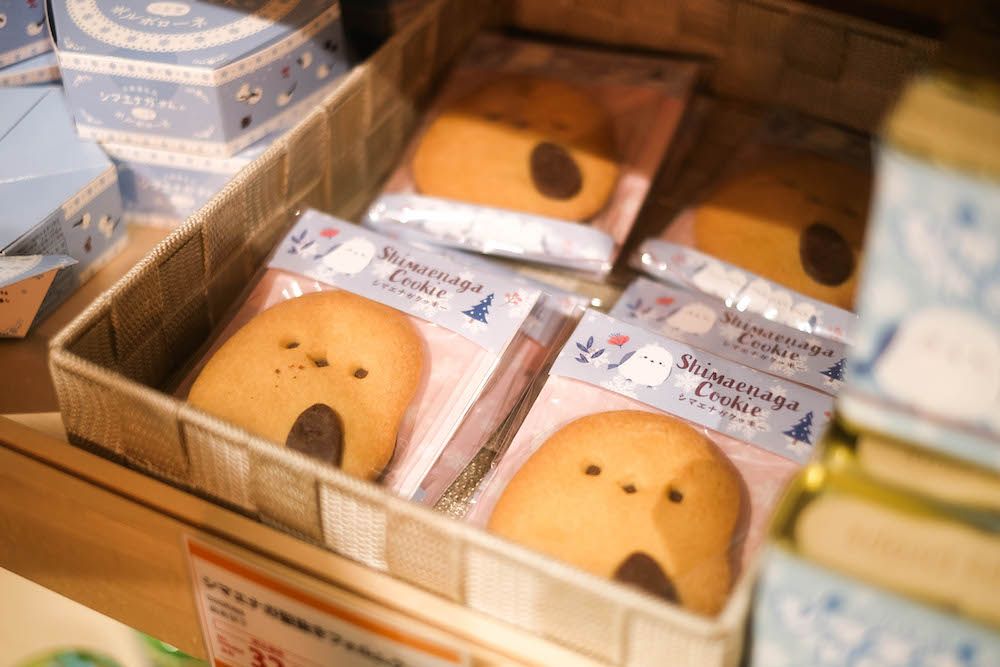 These adorable souvenirs, shaped like the round, snow-like Shimaenaga (シマエナガ) bird — often likened to a floating snowman — are omnipresent across souvenir stalls in Hakodate. Gift one, and any Japanese recipient will instantly recognize your travels to Hakodate.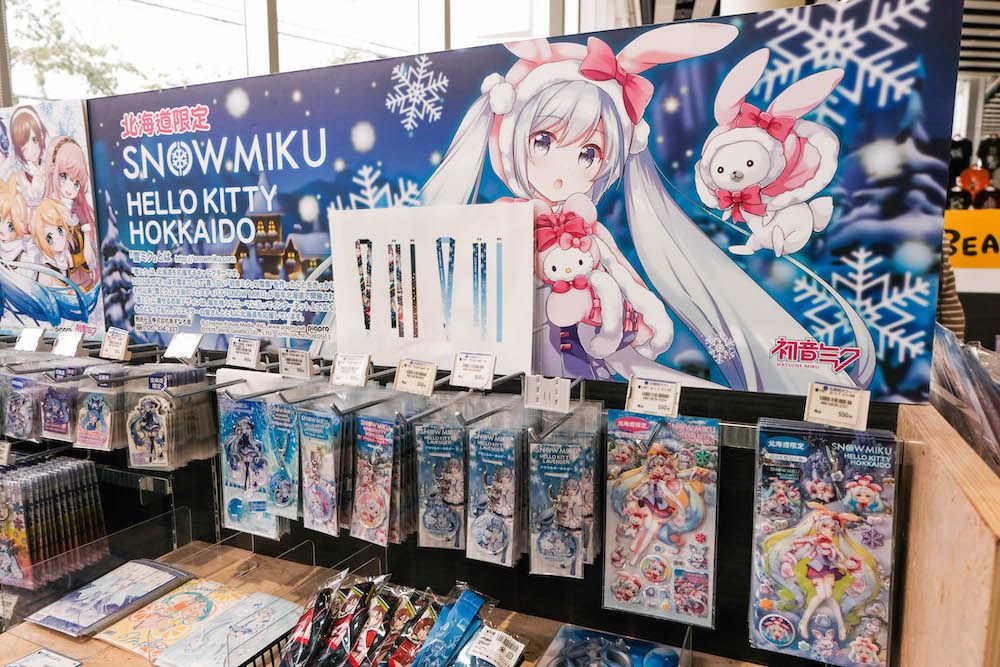 Representing Hokkaido's frosty landscapes, SNOW MIKU is a unique character with snow-white hair. An emblematic figure of the region, she's a fantastic souvenir pick to reminisce about your time in Hakodate.
These treasures, with their intrinsic Hakodate charm, are perfect tokens to remember your journey or to share with loved ones.
The charming city of Hakodate never ceases to amaze. The images showcased today offer a glimpse of its beauty without its iconic snow blanket. However, a winter visit elevates the city's charm, presenting breathtaking snowy vistas. If Hakodate is on your travel radar, ensure you explore the spots mentioned in this article. They promise enriching experiences in this mesmerizing city.
---
Download the Ikidane Nippon App: iOS / Android
Let us know if there is something that needs to be fixed: Feedback Form