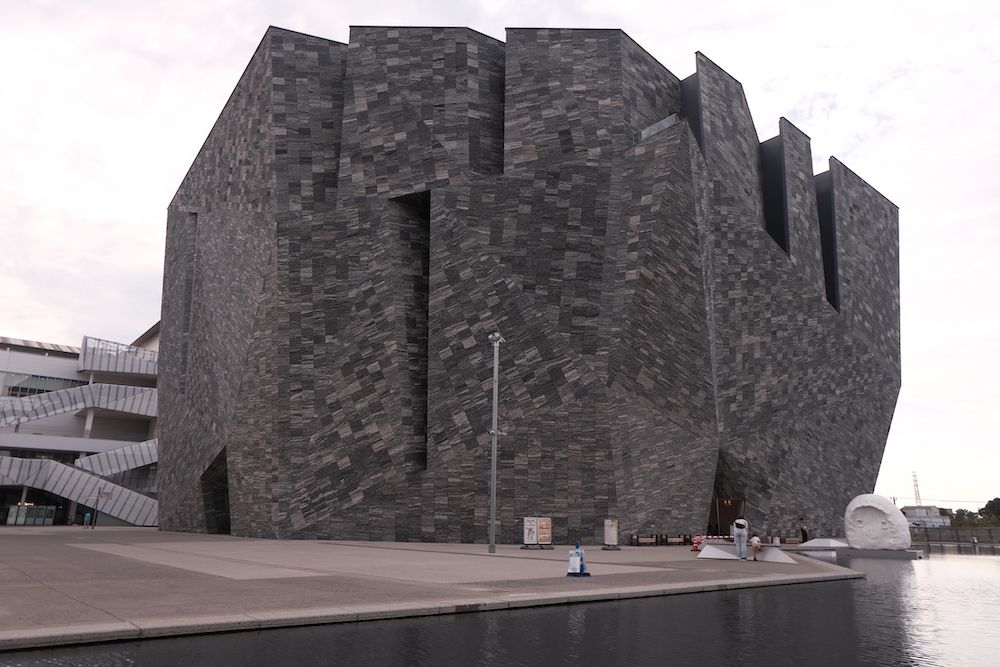 When delving into Japan's diverse cultural landscape, one cannot overlook the significance of anime and manga. Discover the Kadokawa Culture Museum (角川武蔵野ミュージアム), an architectural marvel in Tokorozawa City, Saitama Prefecture, a mere 45 minutes from Tokyo. Founded by the renowned manga publisher Kadokawa, this museum seamlessly combines the qualities of a library and a museum. Opened on August 1, 2020, during the COVID-19 outbreak, it offers a modern and unique cultural experience, inviting you to explore Japan's anime and manga culture.
Contents
Access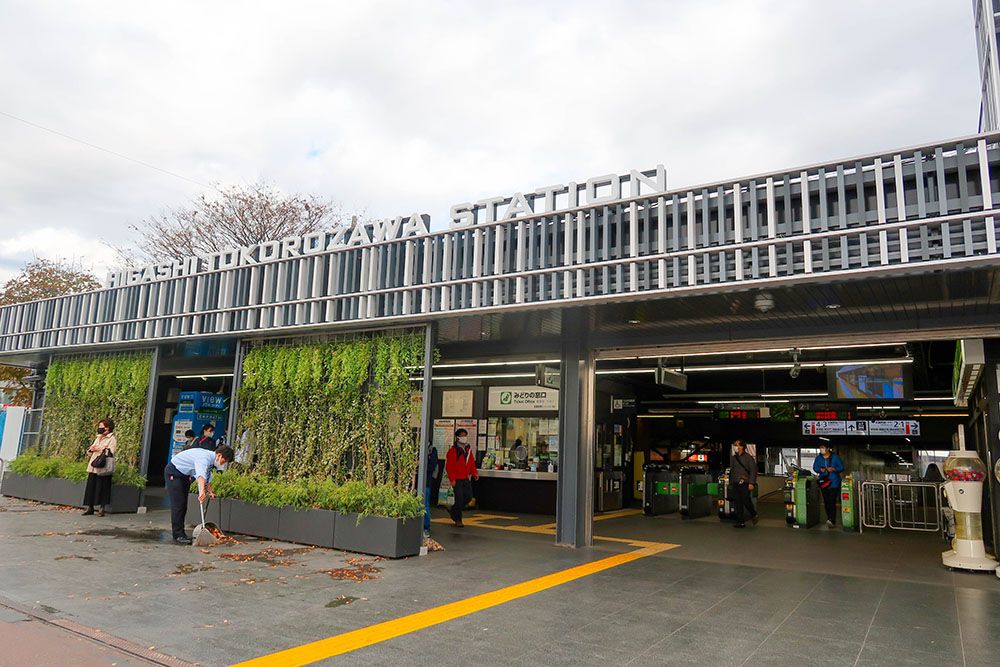 You can reach the Kadokawa Culture Museum from Shinjuku Station by taking the JR Chuo Line, which typically takes around 45 minutes to an hour, depending on the train schedule. Once you arrive at Higashi-Tokorozawa Station, a 10-minute walk will lead you to the museum. Along this route, you'll also encounter various attractions and sights.
Enroute Excitement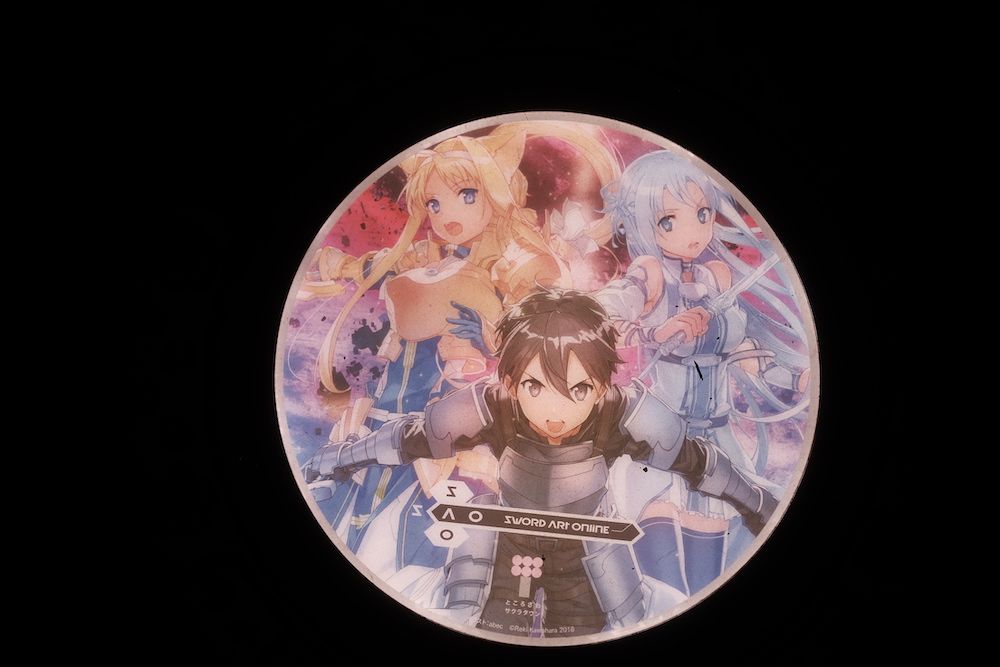 On your walk to the museum, keep an eye out for an unexpected delight: the charming and unique manhole covers adorned with anime designs courtesy of Kadokawa Shoten. These covers feature contemporary and vintage anime creations dating back to the 80s. As you stroll along, you may stumble upon familiar stories or personal favorites.
Kadokawa Culture Museum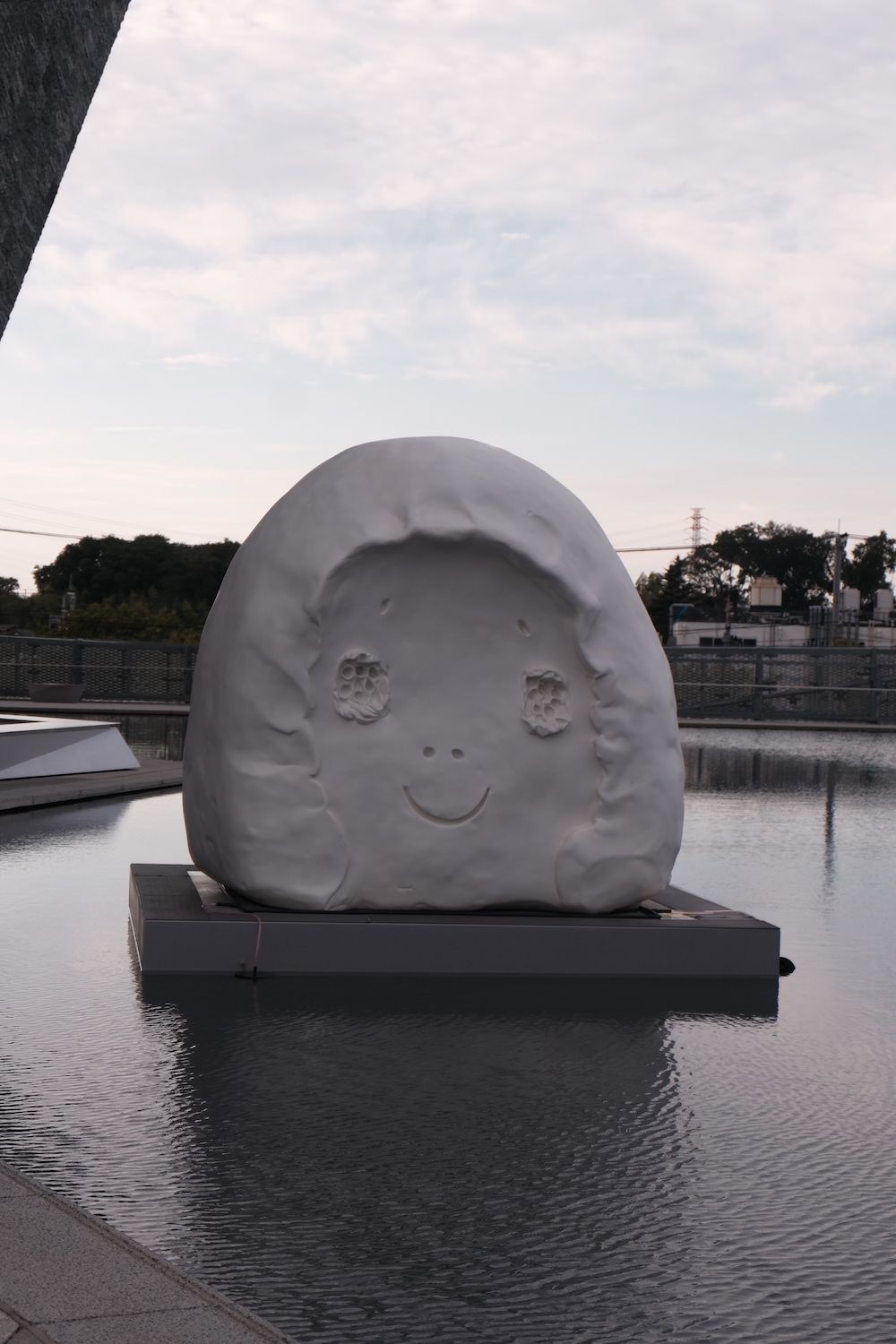 Upon arriving at the museum, your eyes will be drawn to a distinctive stone building adorned with square-cut stones that elegantly frame its uniquely shaped structure. As you approach the entrance, you'll see a serene small pond, occasionally featuring art installations placed within its waters. The museum offers several entrances, providing flexibility in how you access the premises.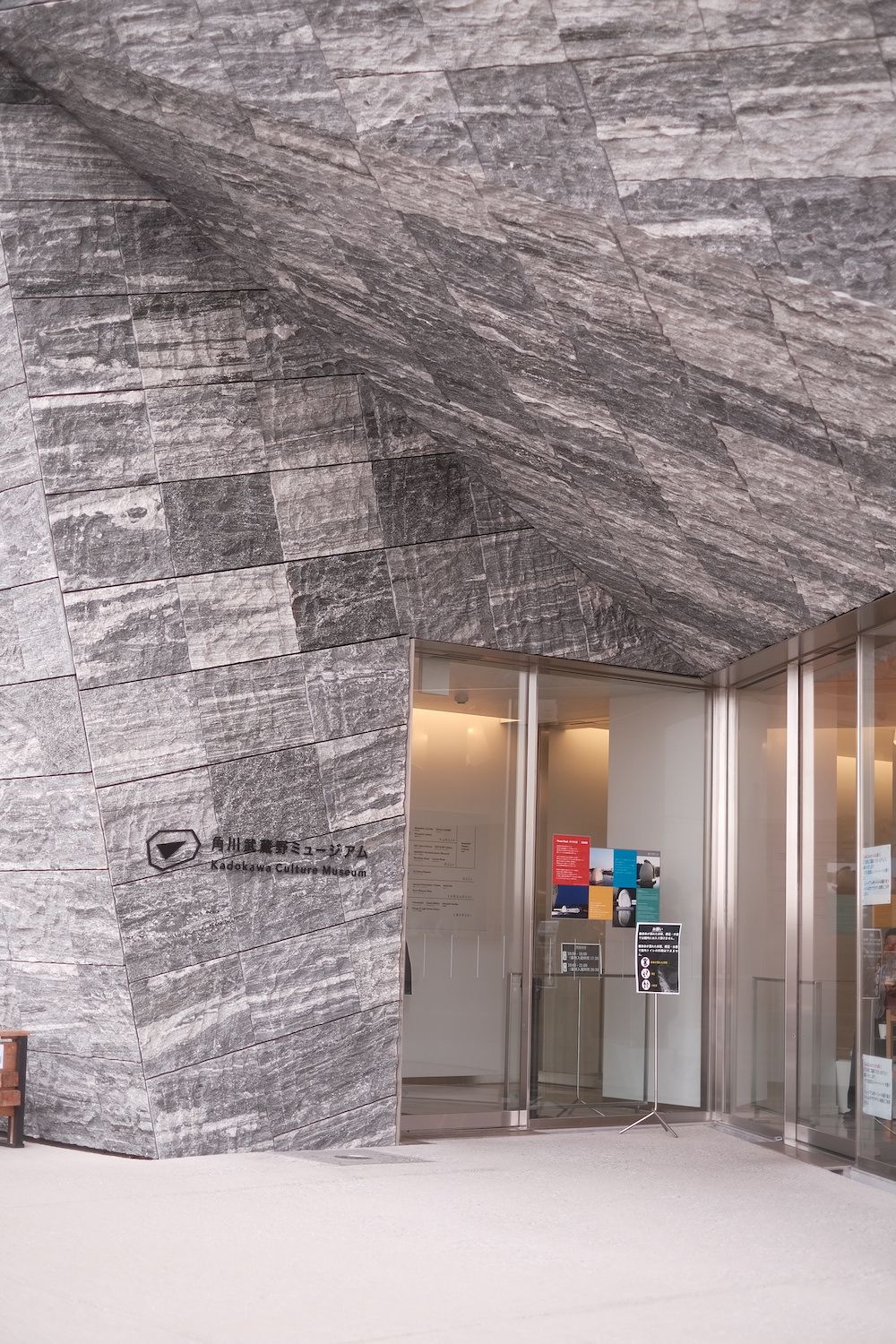 Inside, you'll discover a blend of fee-based and complimentary zones, depending on the ongoing exhibitions during your visit. For specific information regarding admission details and exhibition schedules, please refer to the official website for up-to-date information: https://kadcul.com/en
Buying Tickets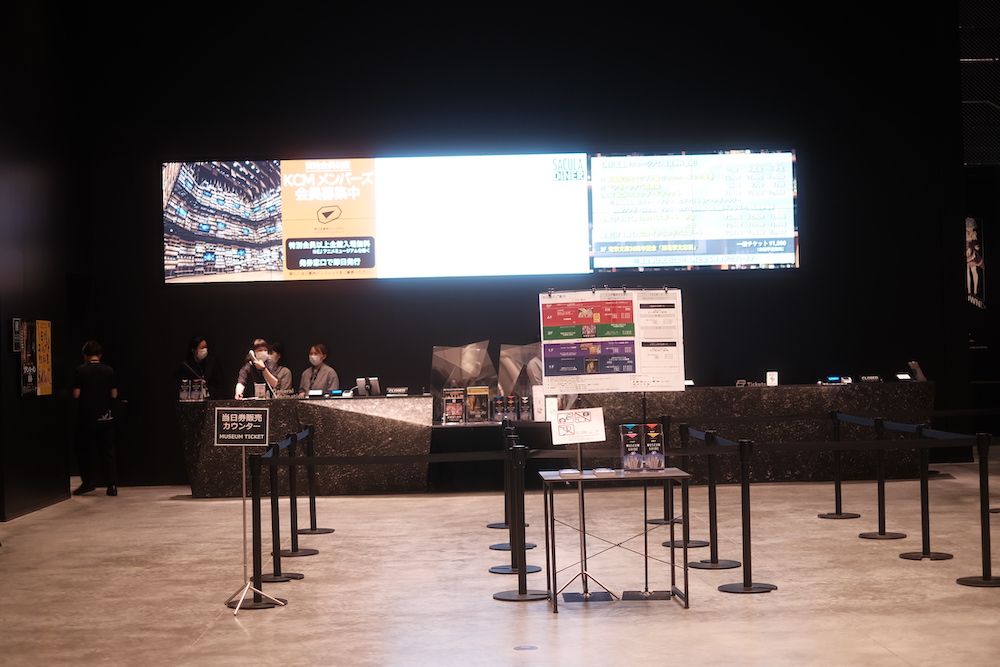 A prime attraction for visitors seeking to capture memorable moments or simply immerse themselves in a unique literary atmosphere is the Bookshelf Theater zone, housed within a two-story building featuring an impressive collection of 20,000 volumes.
For those planning to make the most of their day, the KCM 1-Day Passport, priced at 3,400 yen, is an excellent choice. This pass grants you unlimited access throughout the day, making it ideal if you wish to relax and take your time. However, if your visit is more of a brief stopover, we recommend the more budget-friendly KCM Standard ticket, also inclusive of the Bookshelf Theater, priced at 1,400 yen.
For a comprehensive list of ticket options, please refer to the reservation page at https://tix.kadcul.com/?lang=en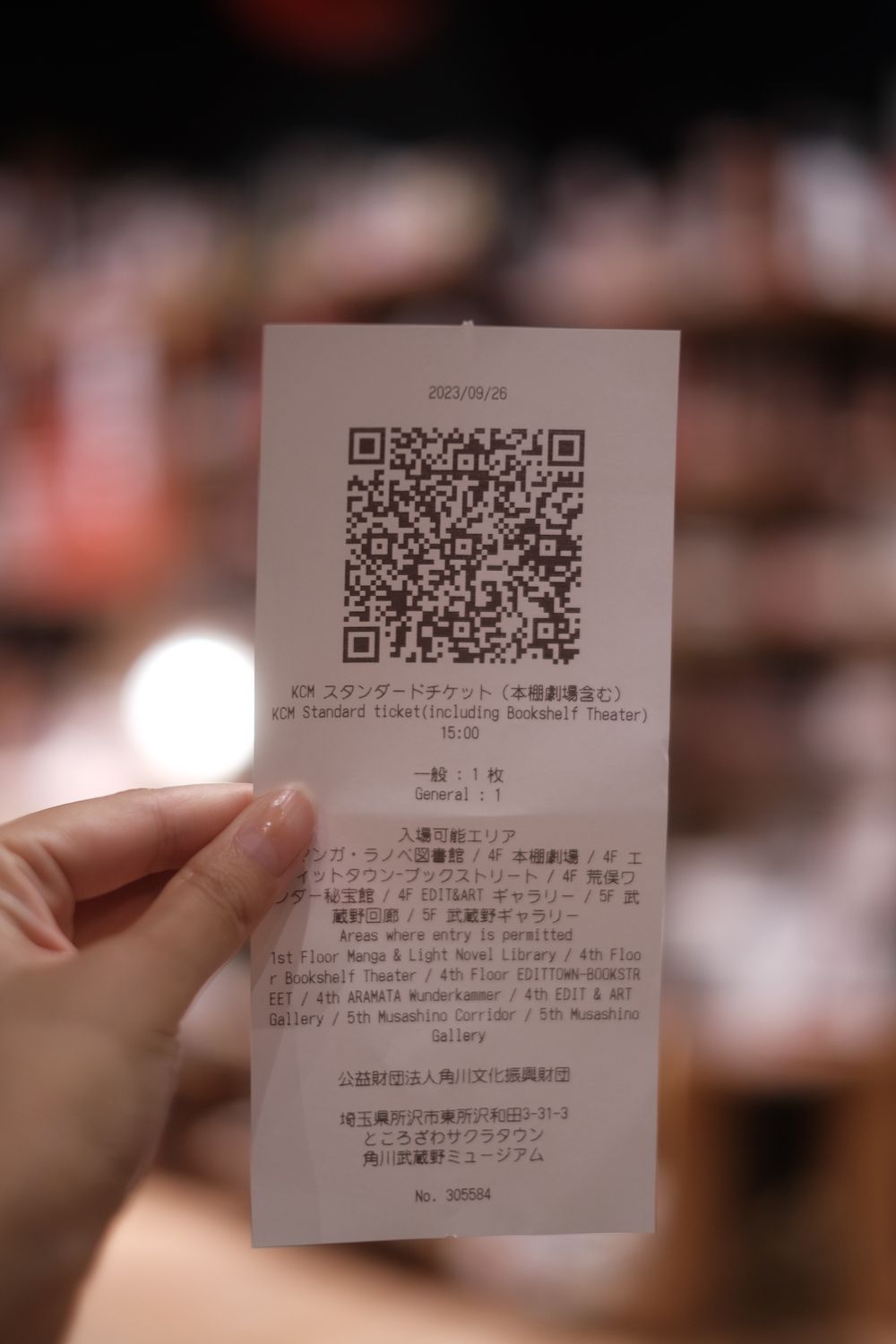 Your admission tickets come in the form of paper tickets, each featuring a QR code for easy access. It's crucial to keep these tickets safe throughout your visit as they serve as your gateway to the paid zone. Be sure to present them to the staff when entering and exiting the designated areas within the museum.
Museum Map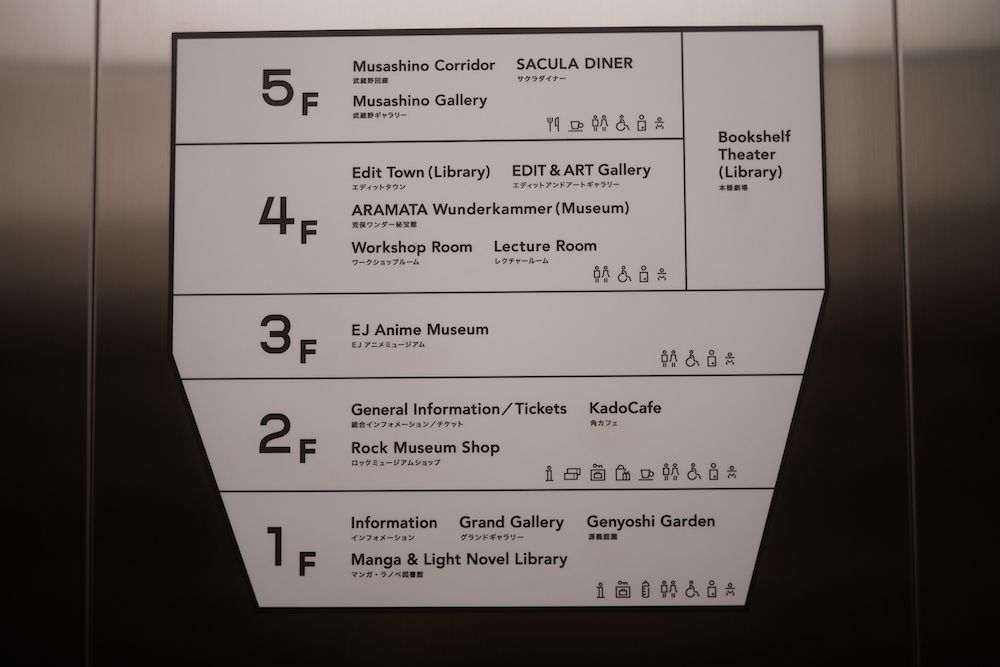 This remarkable building encompasses five floors of captivating experiences. The 1st floor offers a serene garden zone. On the 2nd floor, you'll find the main entrance, ticket counter, souvenir shop, and the Manga & Light Novel Library zone. The 3rd floor has the EJ Animation Museum. However, the true gems are on the 4th and 5th floors, featuring the Bookshelf Theater, the absolute highlight of your visit.
1F Rock Museum Shop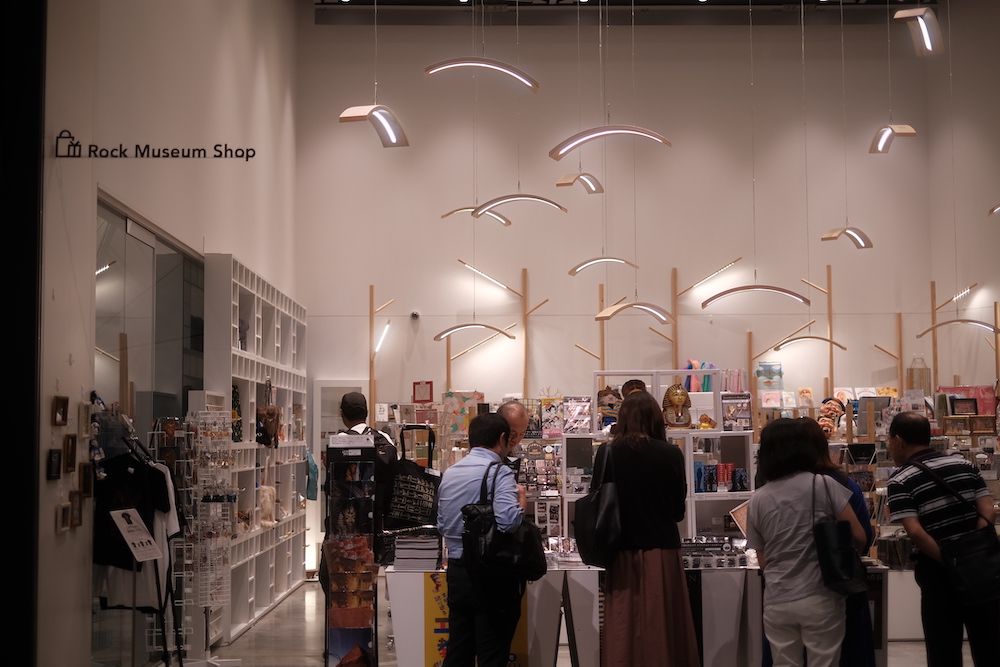 Don't forget to explore the Rock Museum Shop, a fantastic souvenir destination offering a diverse array of artistic pieces and keepsakes. Here, you can purchase snacks, postcards, and a wide range of captivating souvenirs.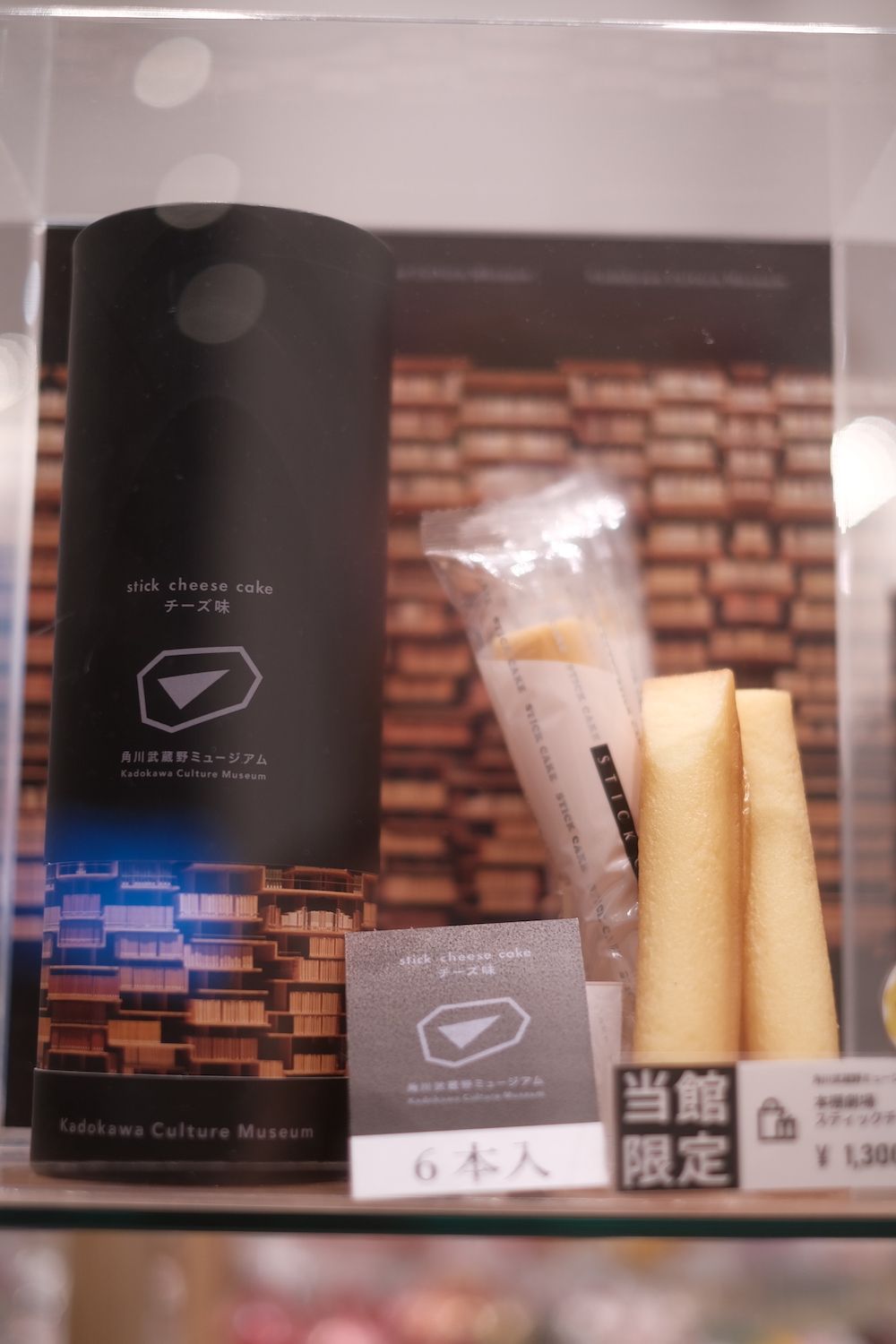 Additionally, you'll have the opportunity to admire stunning artworks on display, allowing you to choose items that resonate most with your interests and preferences.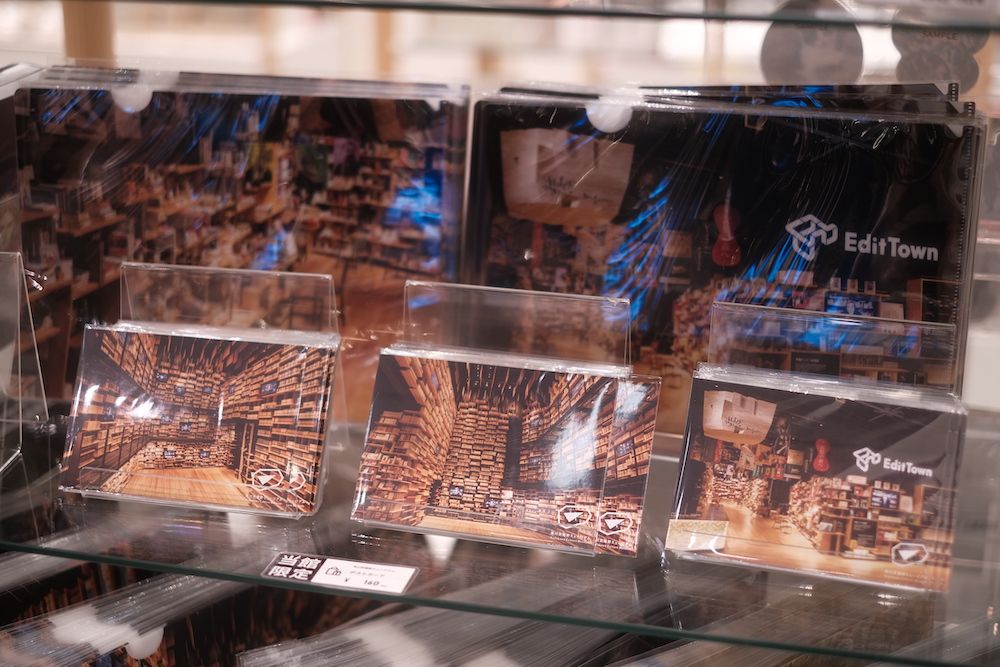 1F Manga & Light Novel Library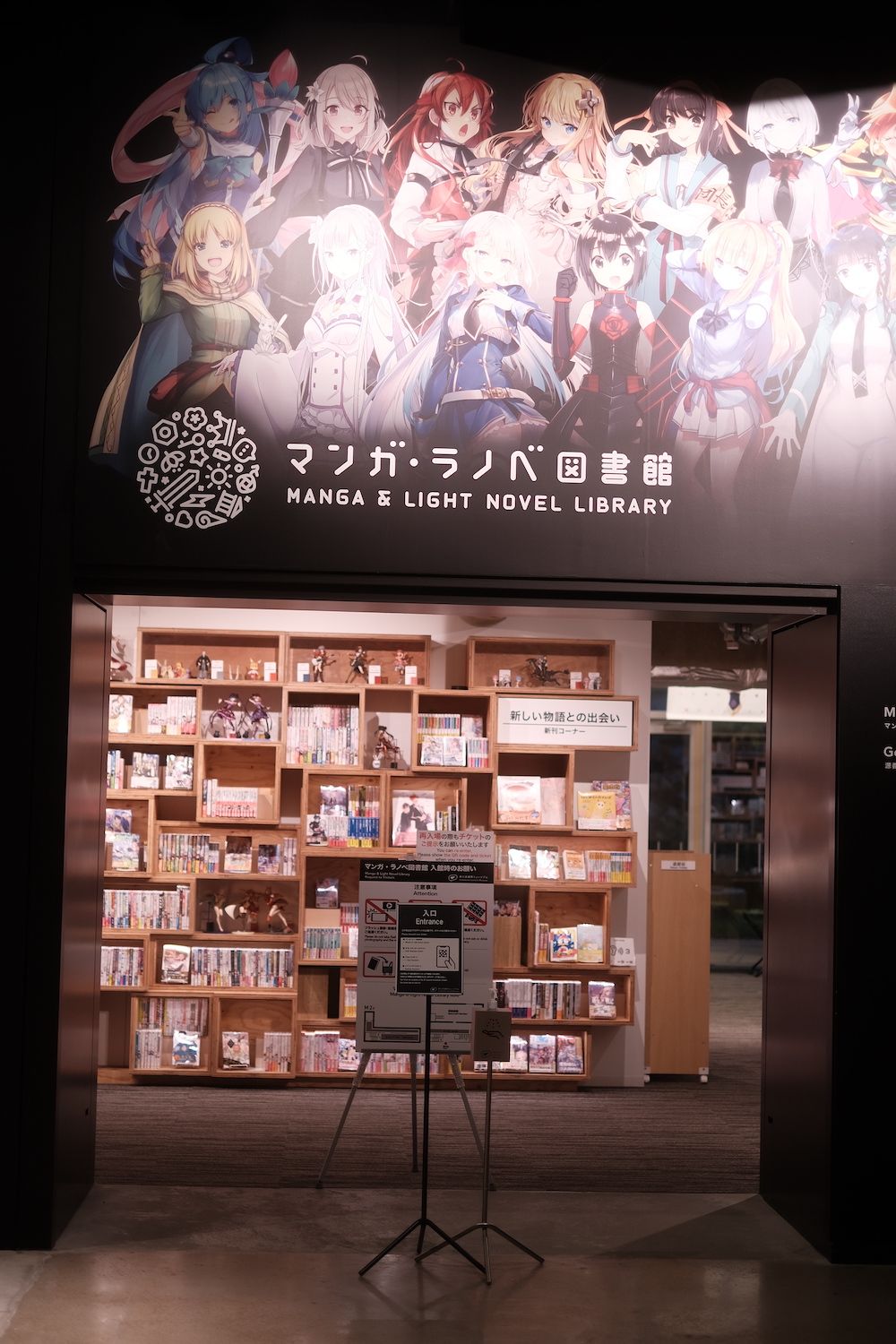 Prepare for a manga enthusiast's dream come true on the first floor at the Manga & Light Novel Library. Fans of manga will undoubtedly rejoice, as Kadokawa's library boasts an impressive collection of 37,000 manga works, including cherished classics from days gone by.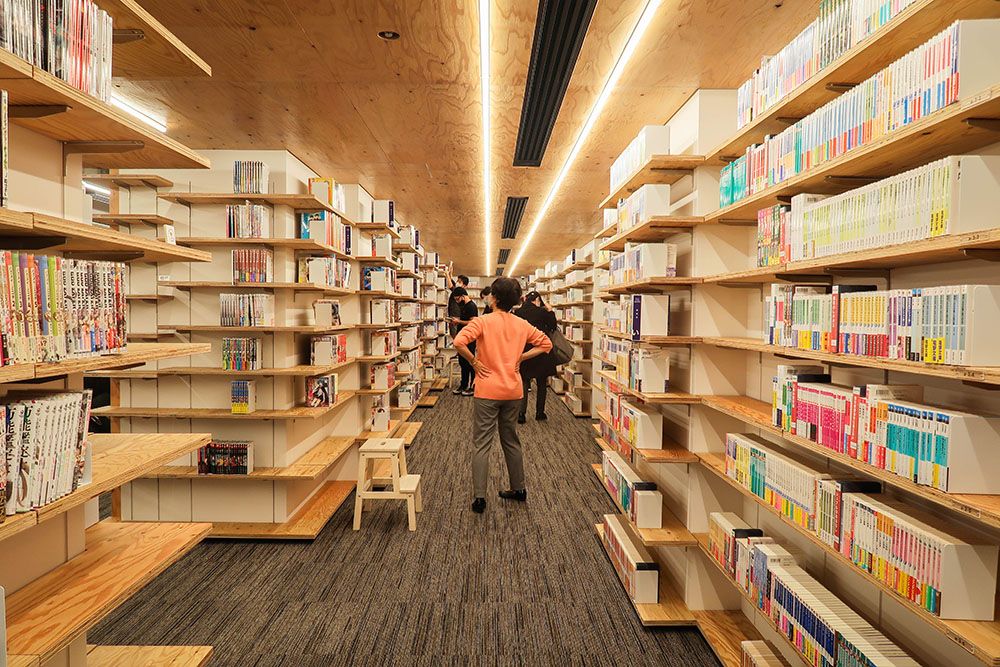 It's an opportunity to revisit those nostalgic moments from your youth as you indulge in unlimited reading. And the best part? The entrance fee is a mere 600 yen.
4F EditTown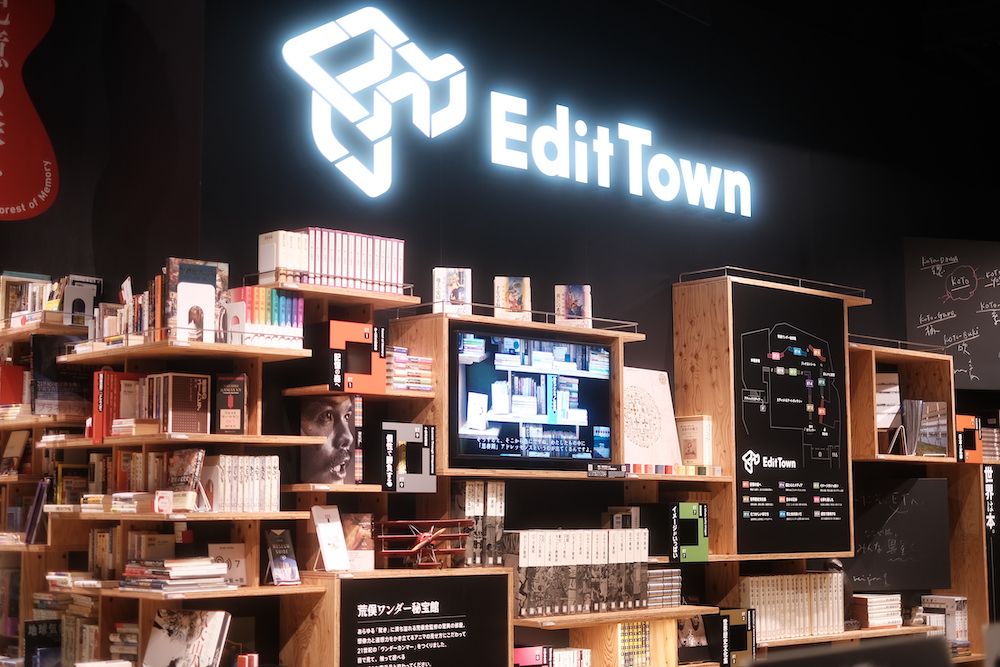 EditTown is a captivating book street stretching over 50 meters, adorned with an impressive collection of over 25,000 books.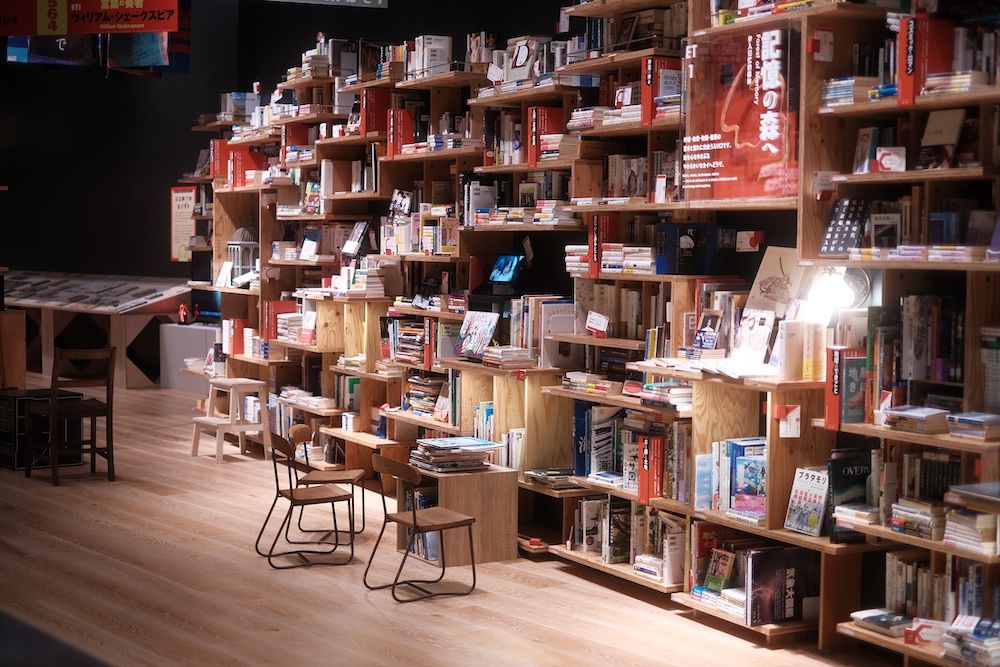 These books are meticulously arranged to create the illusion of a living, breathing literary world. Here, you have the opportunity to immerse yourself in a book, engage with a diverse range of literature, or simply enjoy the serene surroundings.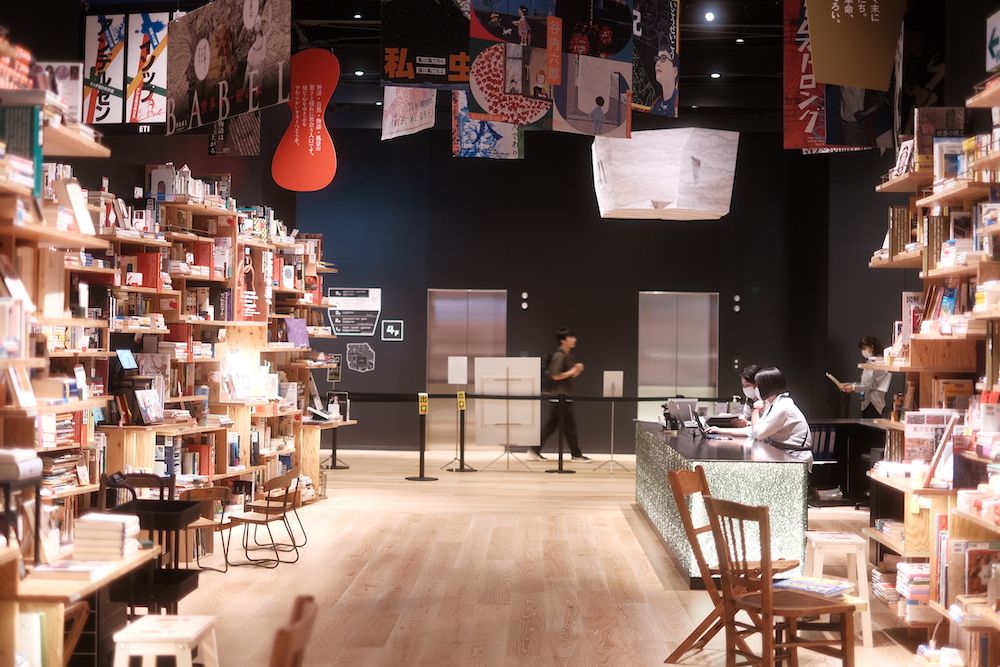 Moreover, it serves as an excellent spot for capturing memorable photographs. Additionally, EditTown functions as a walkway leading to the entrance of the Bookshelf Theater (Library), enhancing your overall museum experience.
4-5F Bookshelf Theater (Library)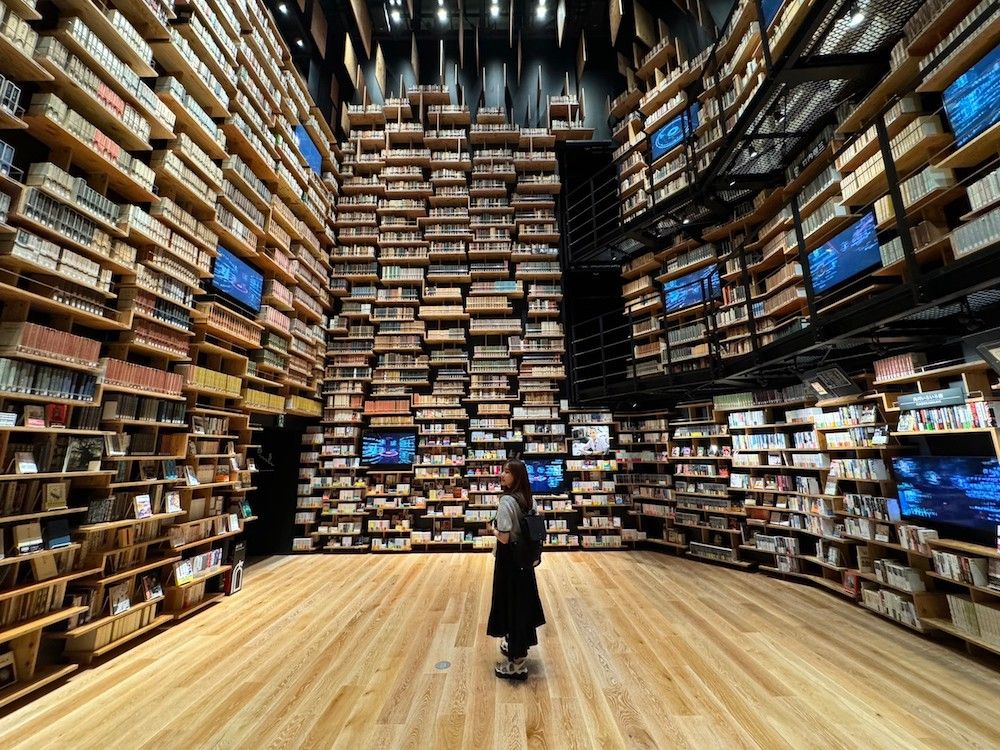 The Bookshelf Theater (Library) is undeniably the crowning jewel of this museum experience. Spanning from the 4th to the 5th floors, this space features towering bookshelves, soaring to an impressive height of 8 meters with over 50,000 books. Stepping into this sanctuary of literature, book enthusiasts will find themselves engulfed in an atmosphere brimming with the magic of books. Every corner of this place offers breathtaking photo opportunities.
Musashino Corridor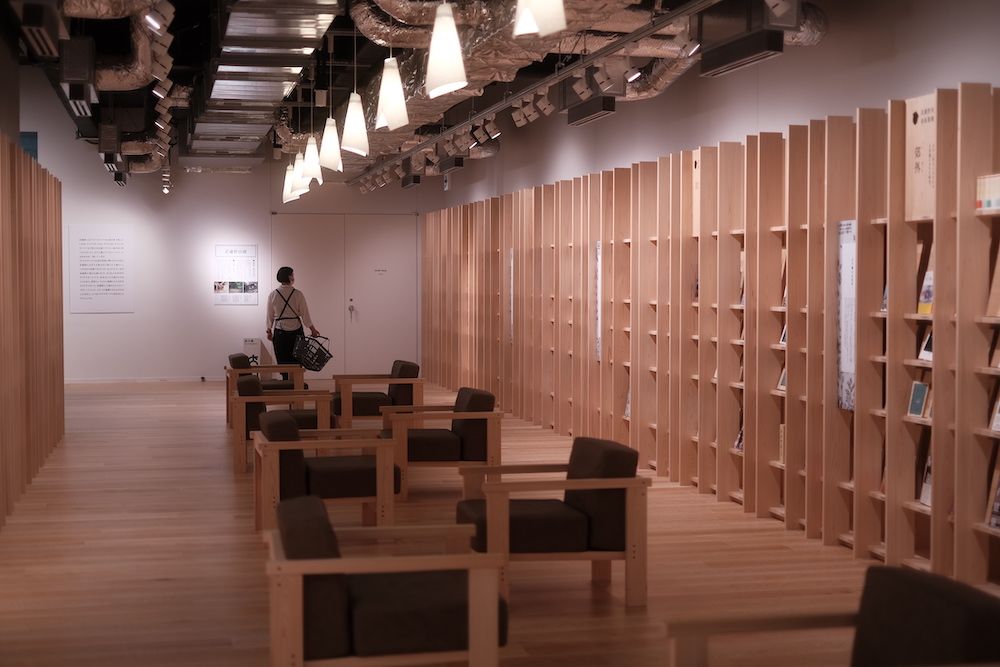 Musashino Corridor is a reading zone, inviting you to unwind and savor moments of relaxation. Crafted with warm wooden accents, it exudes a cozy ambiance. This haven isn't just about books; it also features an enticing collection dedicated to the culinary arts, making it a haven for food enthusiasts.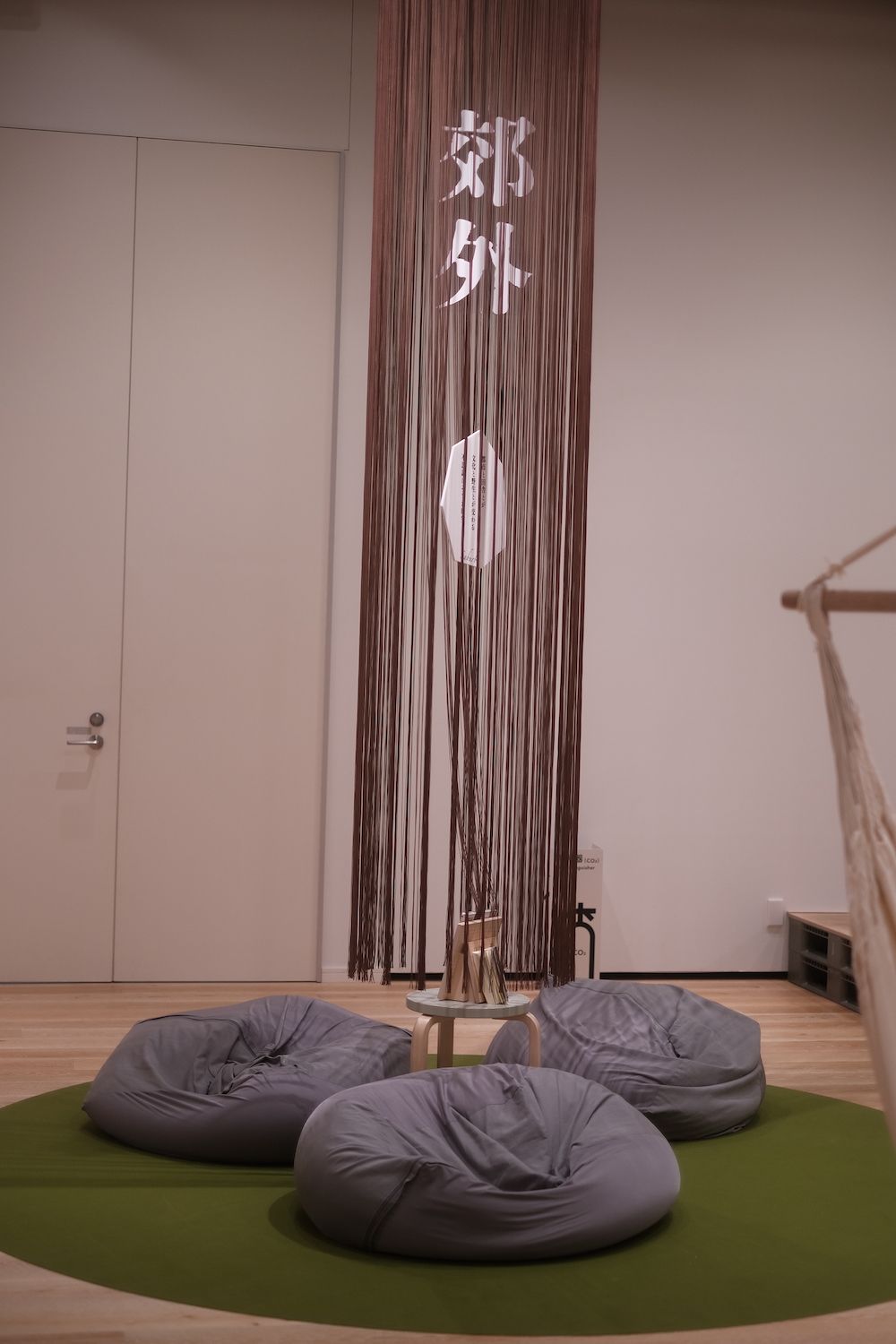 Here, you can choose to sit or recline in hammocks for the ultimate relaxation.
Musashino Reiwa Jinja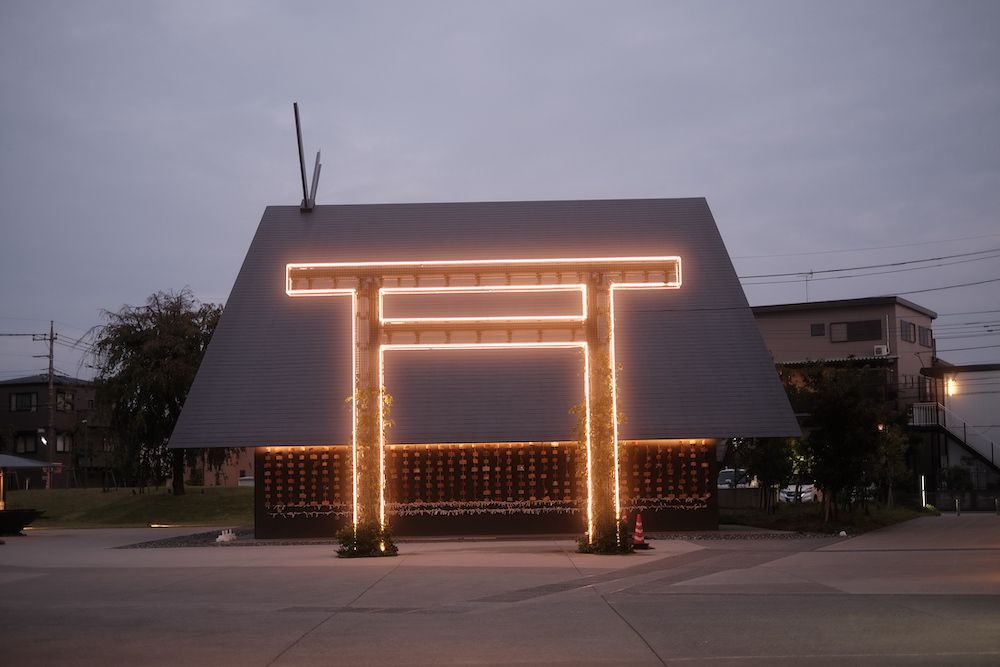 Just before concluding your visit to the museum, you'll see the luminous shrine gates of the Reiwa period. Located at the entrance, Musashino Reiwa Jinja (shrine) symbolizes Japan's new era, seamlessly merging tradition with modernity. It's a place where the essence of "Cool Japan" is beautifully embodied.
Here, you have the opportunity to make wishes, acquire amulets, and inscribe votive tablets, just as you would at any other shrine. Don't forget to capture a photograph with the shrine gate as a lasting memory before bidding your farewell.
Details
Opening Hours: Sun-Thurs: 10:00-18:00 (last entry, 17:30); Fri, Sat: 10:00-21:00 (last entry, 20:30)
Closest Station: Higashi-Tokorozawa | Google map
Tickets: https://tix.kadcul.com/?lang=enhttps://kadcul.com/en
Official Website: https://kadcul.com/en
---

Download the Ikidane Nippon App: iOS / Android
Let us know if there is something that needs to be fixed: Feedback Form