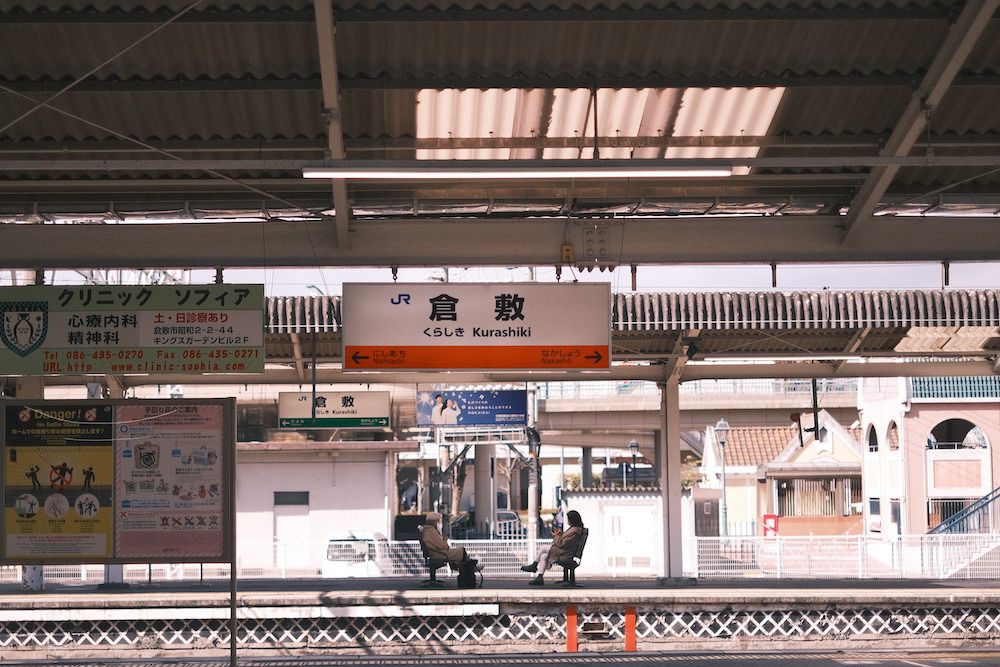 Kurashiki (倉敷) is a captivating ancient city in Okayama Prefecture, Japan. Its traditional and Showa-style buildings exude charm, and the city boasts numerous fascinating museums. Additionally, being renowned as the "city of jeans," Kurashiki offers a plethora of Japanese denim clothing stores. Here, we present some must-visit spots, restaurants, and cafes for an unforgettable experience in Kurashiki.

Contents
Access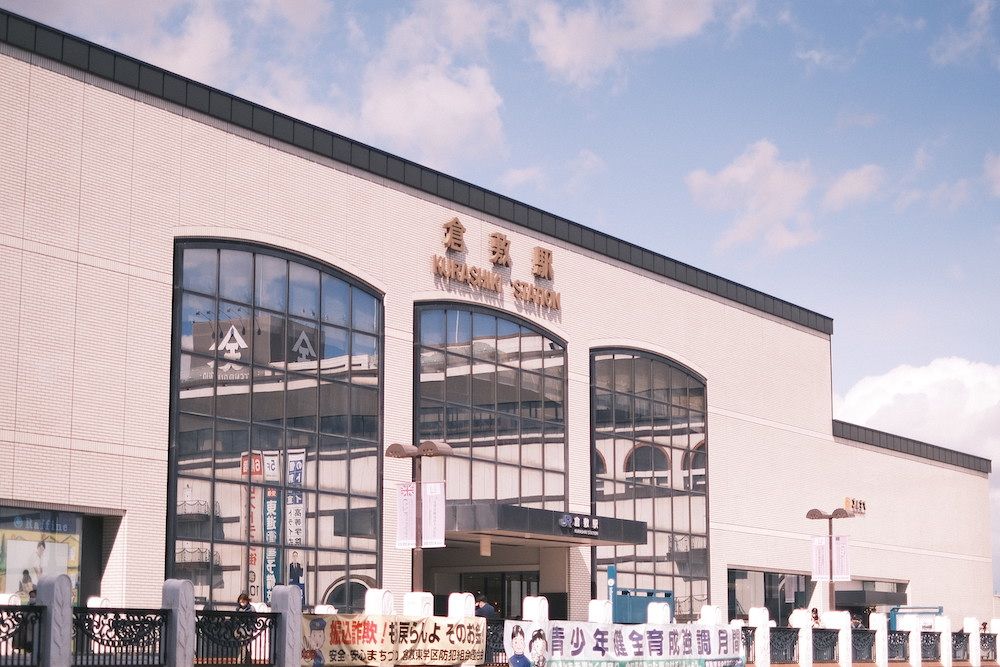 When departing from Okayama Station and taking the train to Kurashiki (倉敷), it typically takes about 35 minutes with only one connection required. However, it's essential to check the train schedule for precise departure and arrival times. Alternatively, you can opt for express buses or vans that stop at every station. We recommend using Google Maps to find out the best route for you.

Tourist spots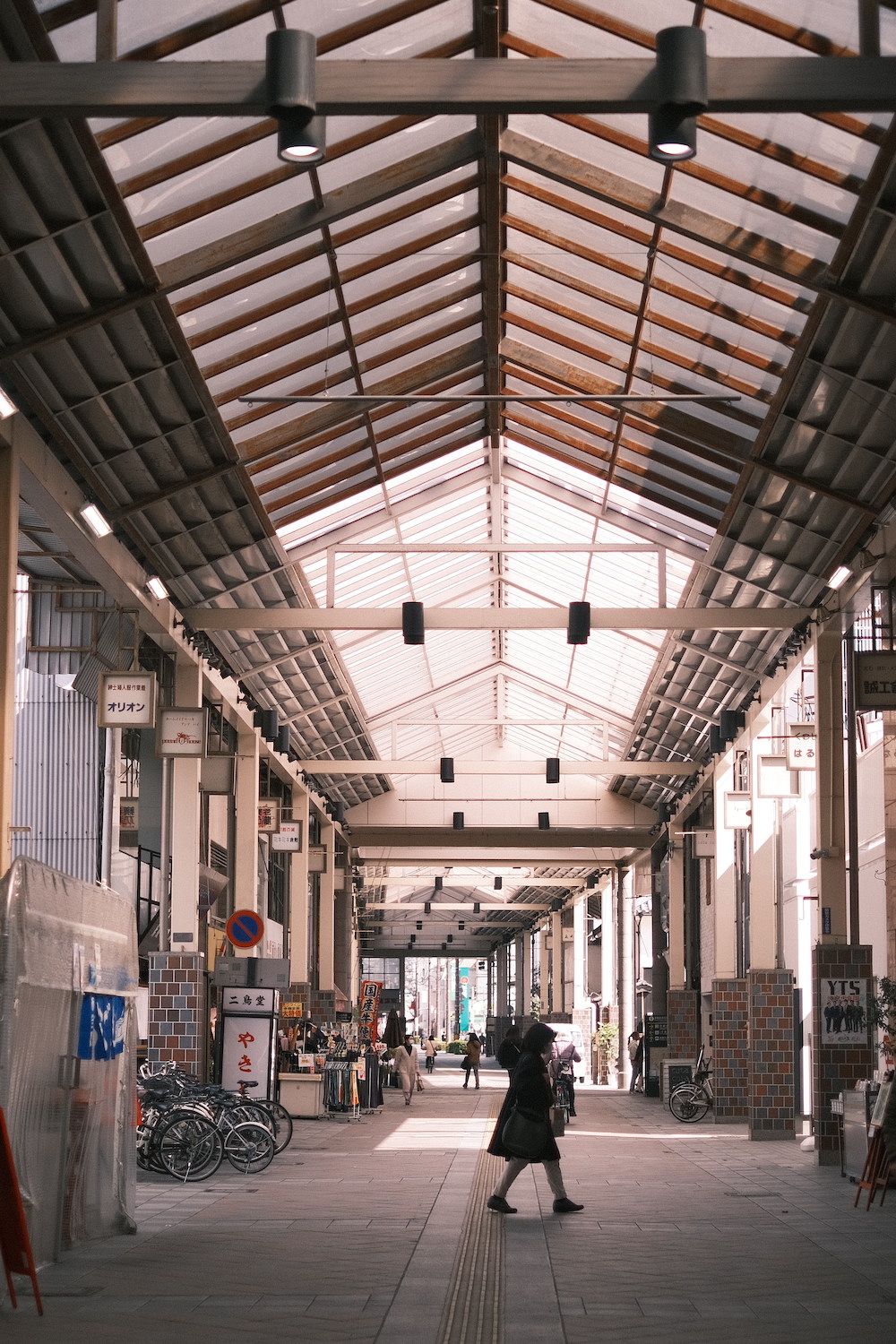 Kurashiki is a captivating old town that has managed to preserve its authentic Japanese style. As you step out from the station, you'll instantly immerse yourself in the local atmosphere of the Showa era, with buildings that have a nostalgic charm. The pedestrian streets have several retro-style antique shops.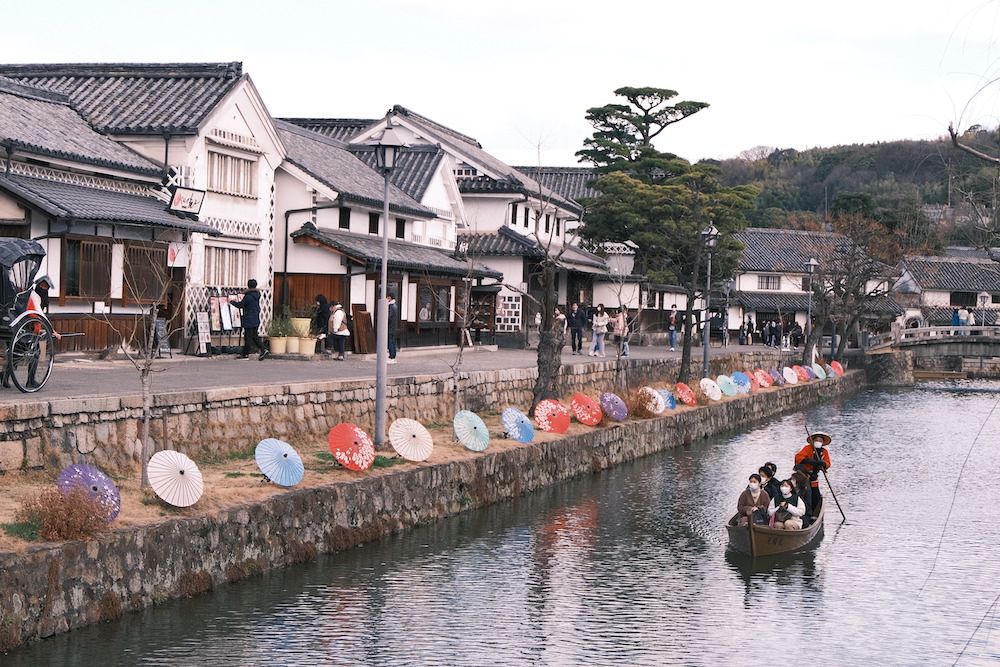 As you walk towards Kurashiki's main tourist spot, you'll encounter a nostalgic ambiance in the local cuisine, reflecting the essence of old Japan. The charming canal, flanked by shops on either side, adds to the scenic allure, inviting visitors to enjoy a relaxing paddle boat ride.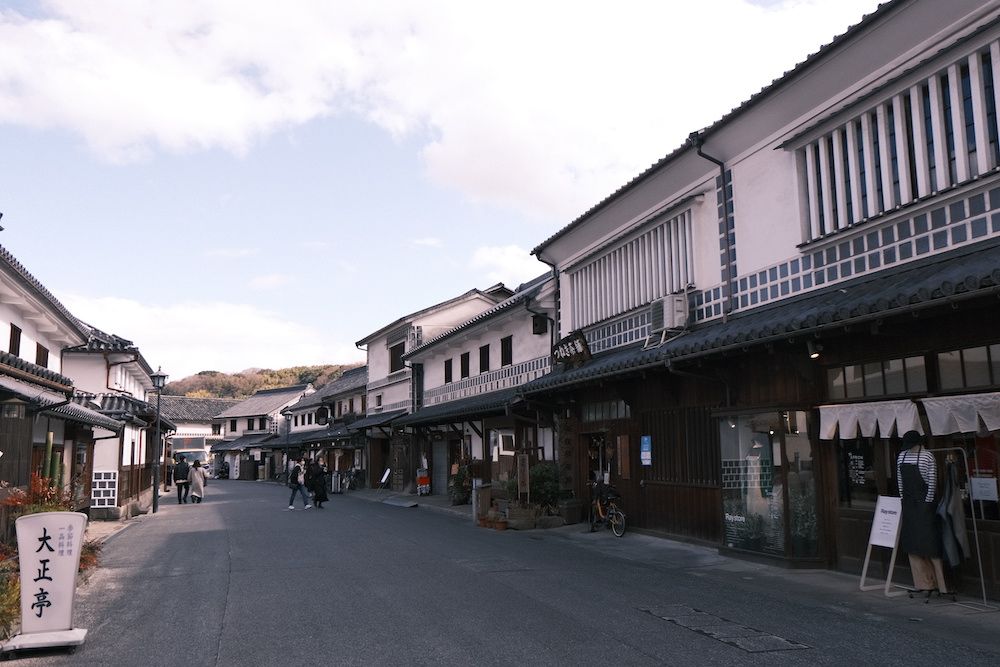 Kurashiki is renowned as the city of jeans. It has a rich denim heritage, with numerous denim clothing stores dating back to the 1940s when second-hand jeans gained popularity in Japan. In 1965, Kurashiki gave birth to the first Japanese denim brand, solidifying its reputation as the birthplace of Japanese jeans production. The town's world-class denim production process continues to attract global interest, making Japanese-made jeans a sought-after item worldwide.

Ohara Museum of Art (大原美術館)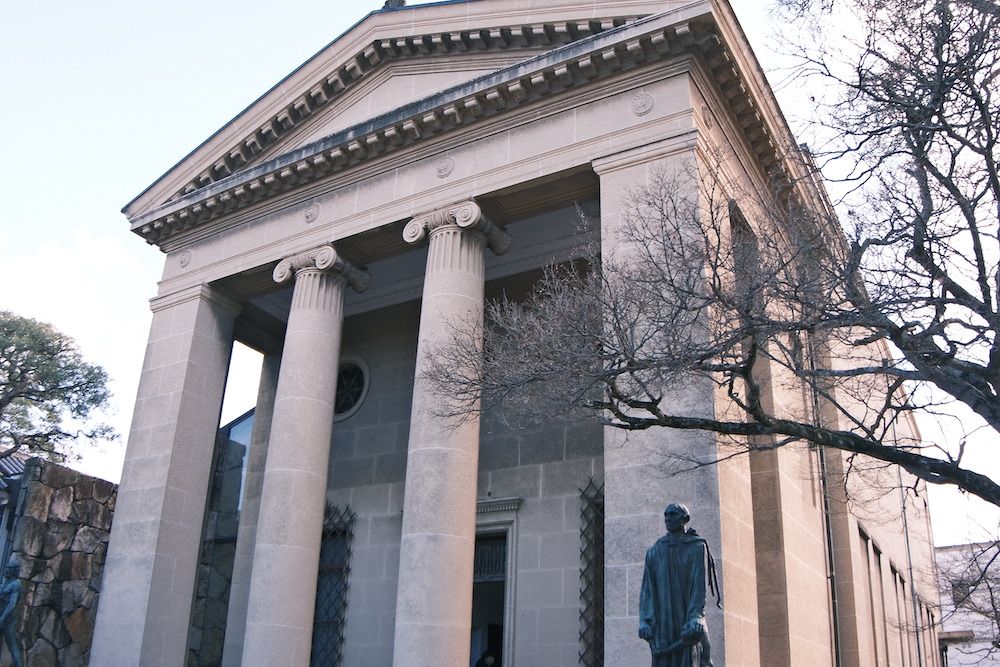 This museum holds the distinction of being Japan's oldest private museum, operating since 1930. Inside, visitors can marvel at a diverse range of art, including French-style sculptures, modern Japanese paintings, and renowned works by artists like Picasso and Monet. The museum's interior comprises three buildings: one showcasing internationally acclaimed artists, another dedicated to Japanese artists spanning different eras, and a third focusing on the exquisite pottery works of Japanese artists.
Opening hours: 09:00–17:00
Kibibi Museum(きび美ミュージアム)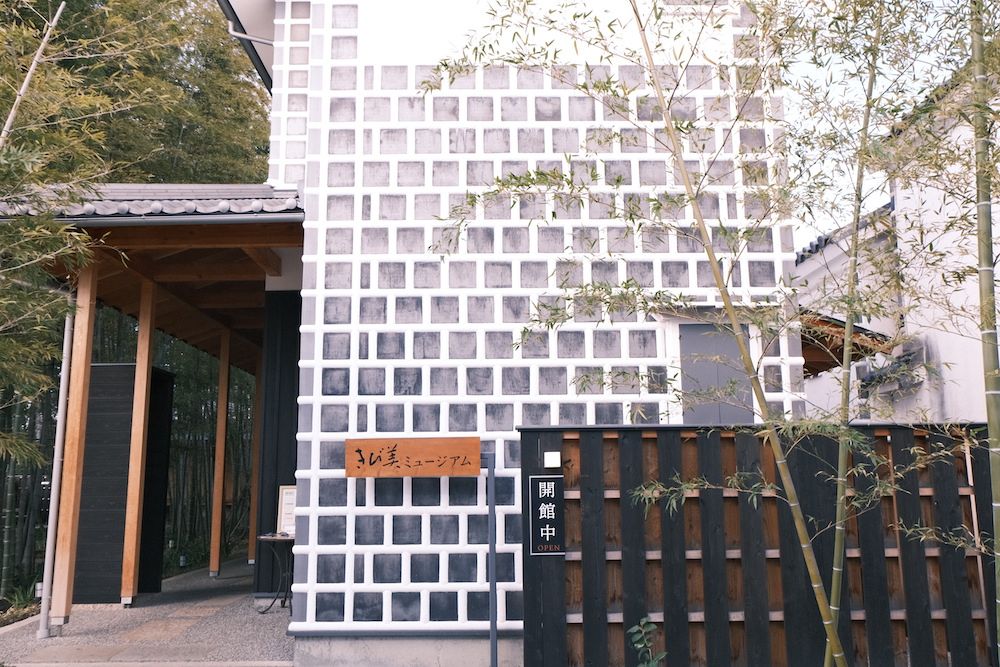 Established in 2015, this unique museum has a serene ambiance, which is accentuated by a bamboo garden and a café focused on Japanese aesthetics. The delightful experience is further enhanced by the opportunity to savor delicious Japanese sweets. At its core, the museum showcases main works that depict the history of the region, specifically Kibi no Kuni, that is, the Kingdom of Kibi covered most of what is today Okayama Prefecture.
Opening hours: 10:00–18:00 (Closed on Mon, Tues, Wed)
Momotaro's Karakuri Museum (桃太郎のからくり博物館)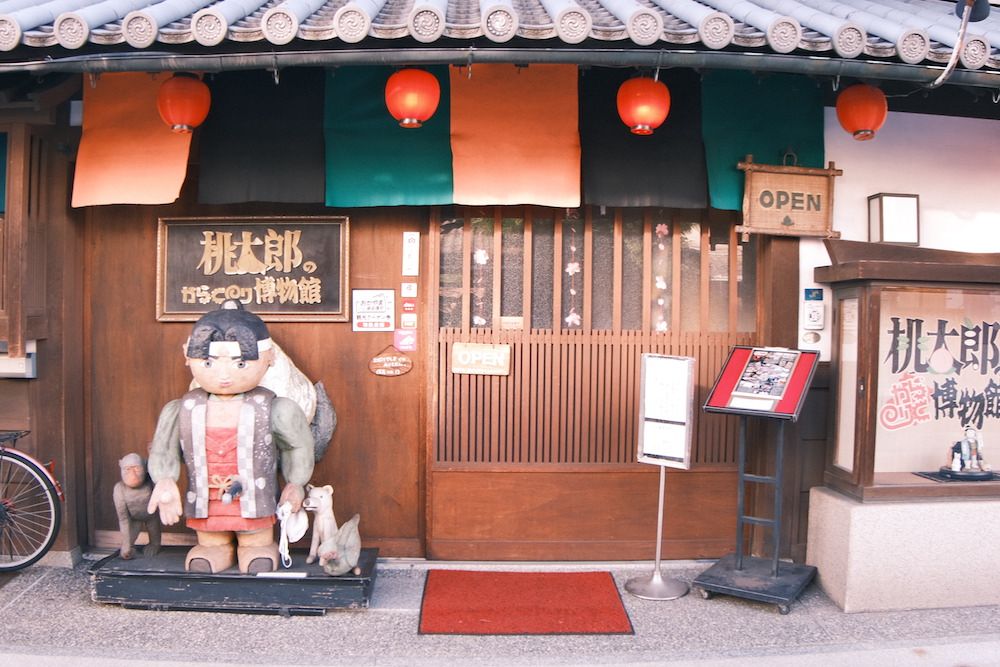 Visiting Okayama Prefecture, you'll encounter the legendary figure Momotaro everywhere, as this region is renowned for its famous peaches. At the Momotaro Museum, immerse yourself in the ancient Japanese tale of Momotaro and explore the history of Okayama Prefecture's birthplace. The museum's eye-catching entrance features a statue of Momotaro, welcoming you to delve into this captivating folklore.
Opening hours: 10:00–17:00
https://momotaroukan3.wixsite.com/momo
Night scenes of Kurashiki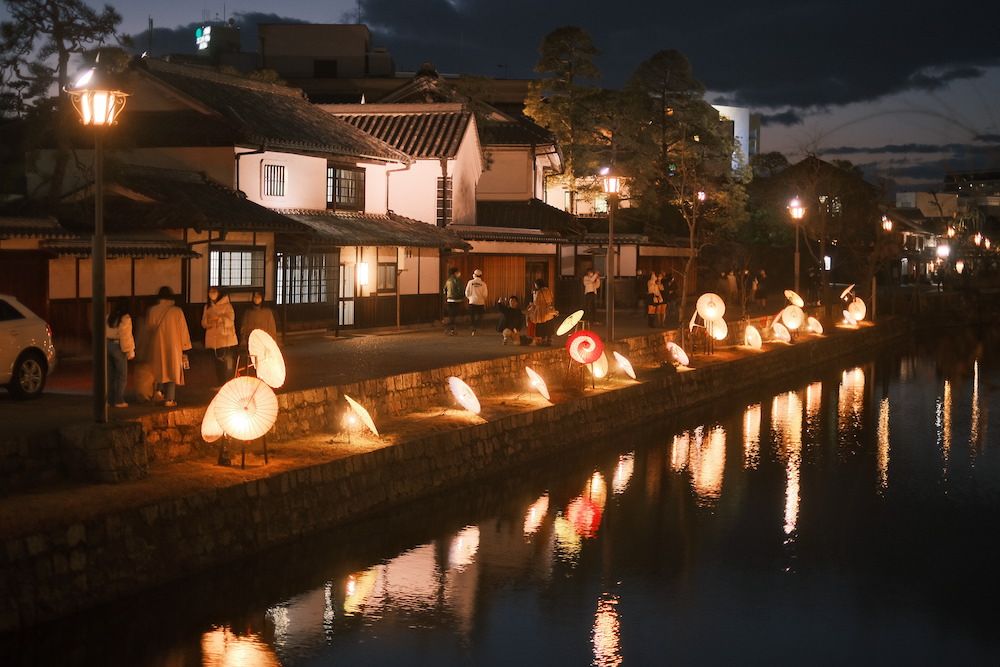 Kurashiki offers enchanting illuminations in the evening during specific periods, providing a breathtaking sight for all. To fully experience this beauty, we recommend booking a stay in Kurashiki to savor the magical lights without concern for returning to Okayama. Enjoy leisurely walks and immerse yourself in the captivating views to your heart's content.
Recommended restaurants
Oyster okonomiyaki at Kori-en(香里園)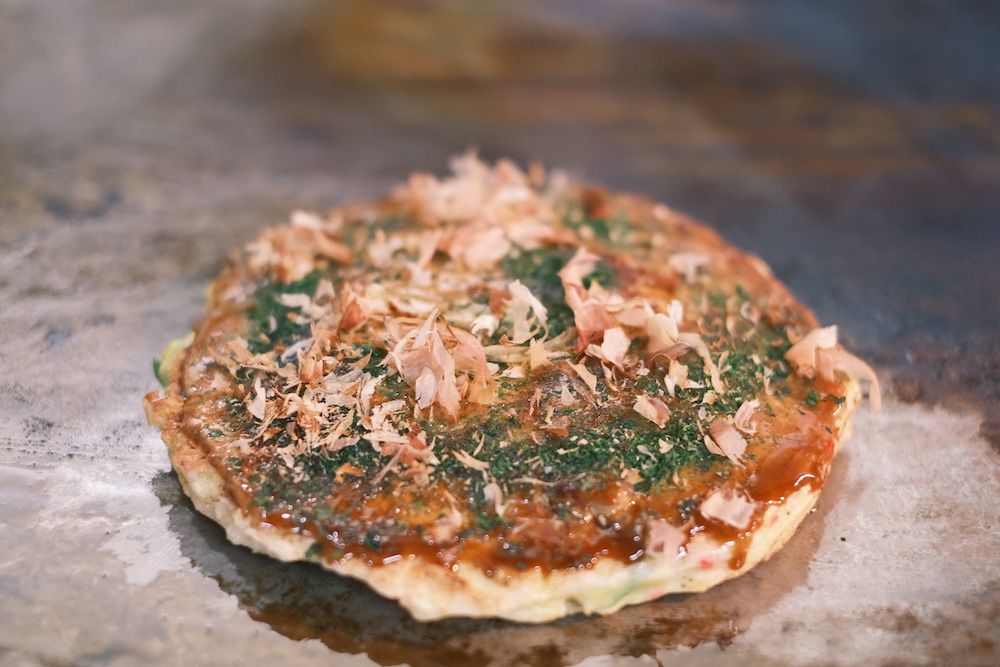 When visiting the Shikoku region, don't miss the opportunity to try the delicious seafood, especially the kaki (oysters). For an authentic taste of the region, head to Kori-en (香里園), a charming okonomiyaki restaurant, run by a lovely grandpa and grandma. They offer warm and friendly service along with the specialty of oyster okonomiyaki.
The counter seats allow you to witness the preparation right before your eyes. Enjoy the freshest and hottest dishes as they are served straight from the stove.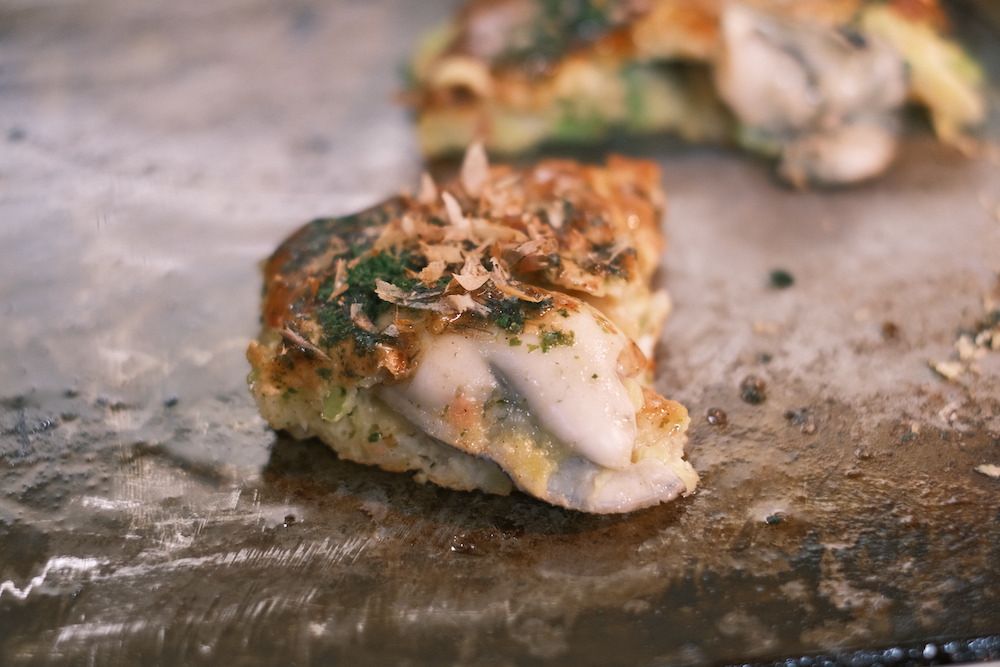 Opening hours: 11:00–22:30 (Closed on Monday)
Enjoy kibisoba, a local delicacy, at Toraiya (きびそばと郷土料理 冨来屋本舗 本館)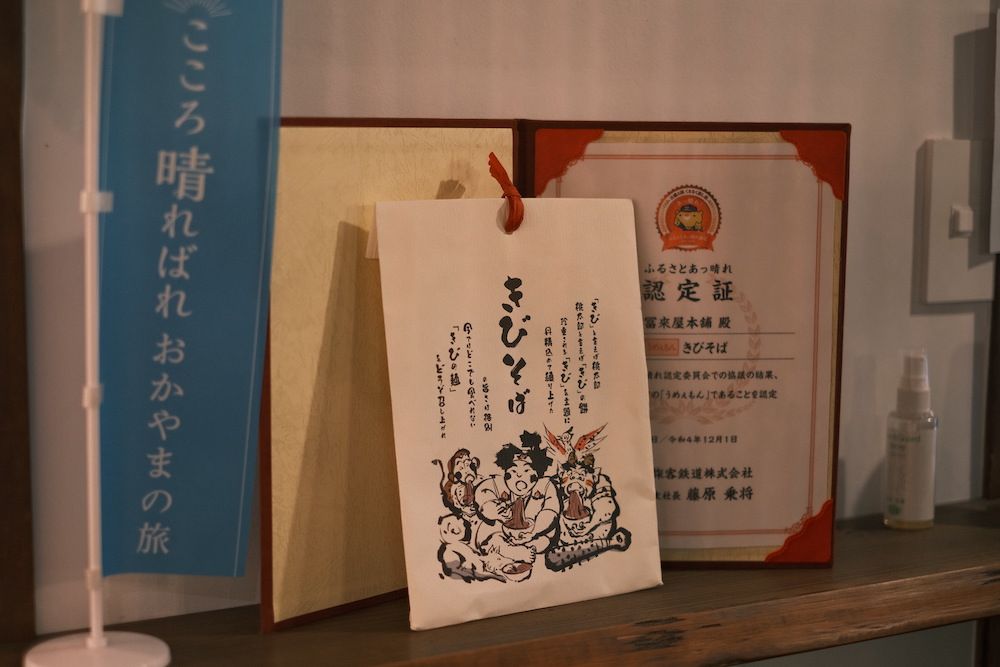 This acclaimed kibisoba restaurant in Okayama city has received numerous awards for its delectable dishes. A rare find, Toraiya offers a unique texture in its soba noodles—fragrant, bouncy and soft. When visiting Kurashiki, it's a must-try spot, especially for their signature soba and delicious side dishes that perfectly complement the meal.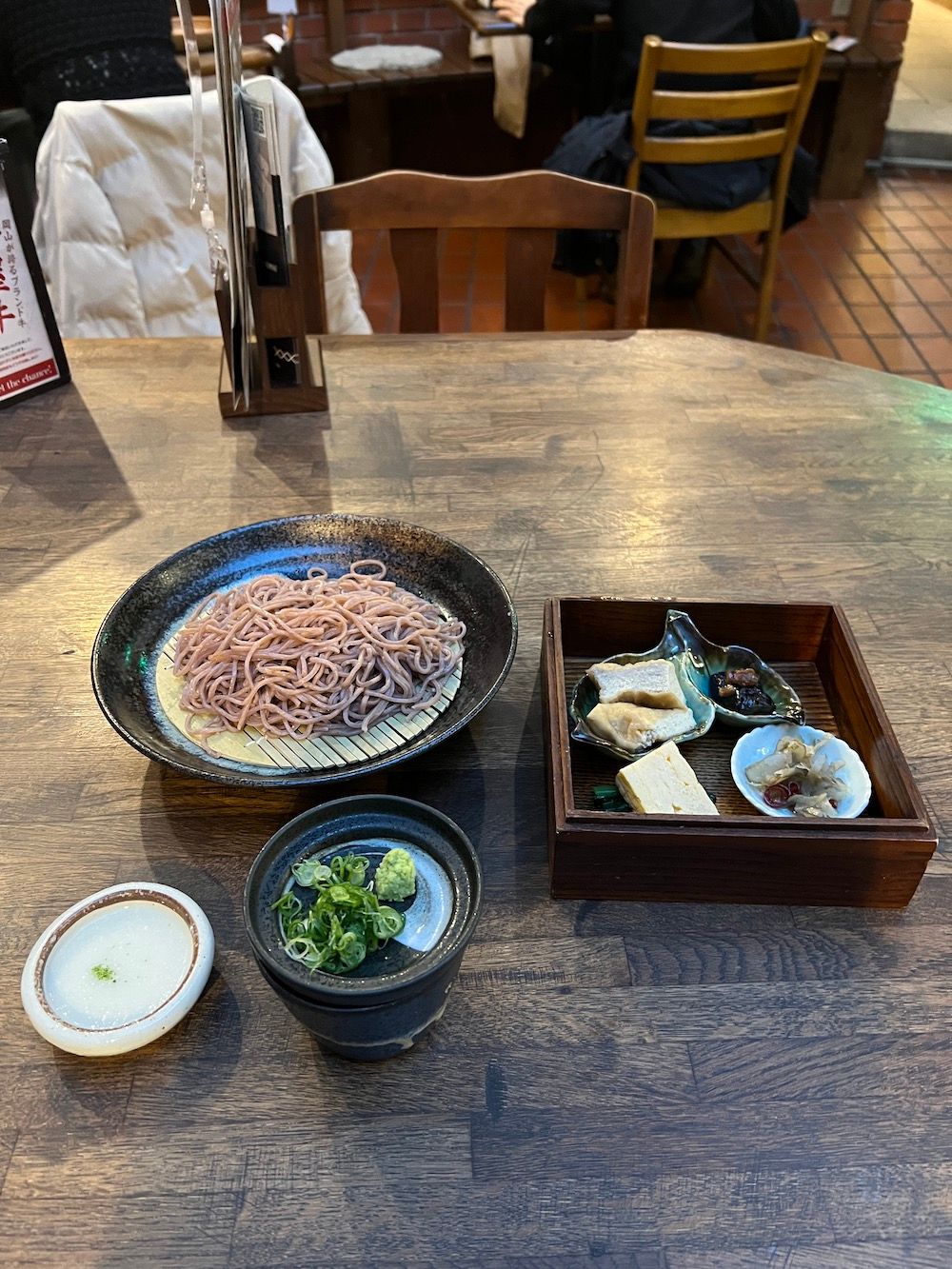 Opening hours (Tues-Sat): 11:00–14:00 / 17:00–19:00
Opening hours (Sunday): 11:00–15:00
Closed on Monday
Miffy Kitchen Kurashiki (みっふぃー蔵のきっちん 倉敷店)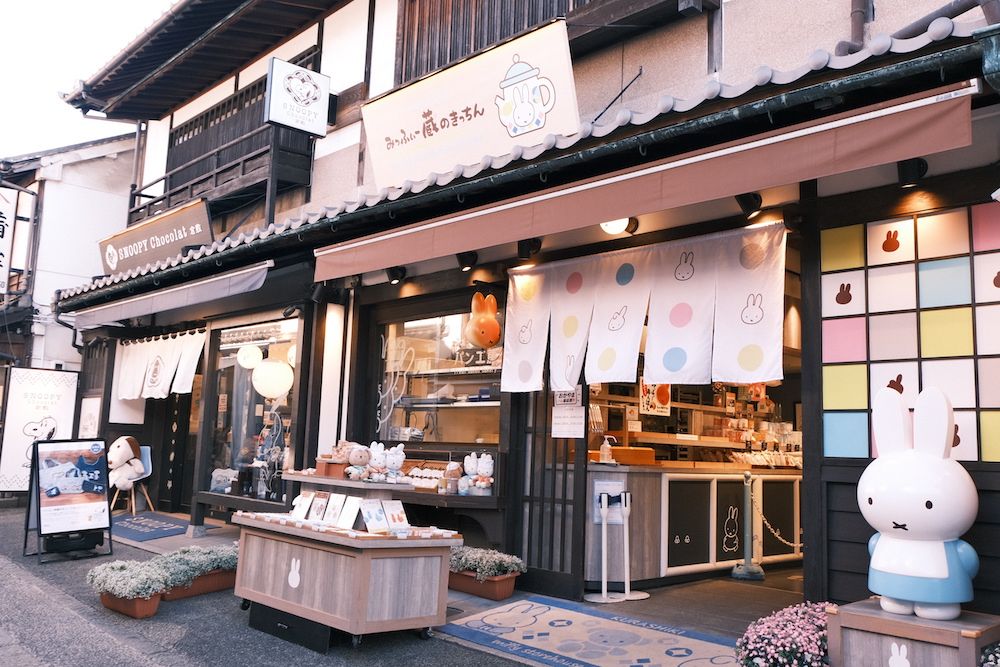 Indulge in freshly baked Miffy-themed bread at this delightful souvenir shop. Besides the delicious bread, you'll find an array of Miffy-themed bakery items to take home as cherished souvenirs. Don't miss the chance to explore other unique souvenirs limited to Kurashiki while you're here; it's an excellent place to discover and purchase memorable keepsakes.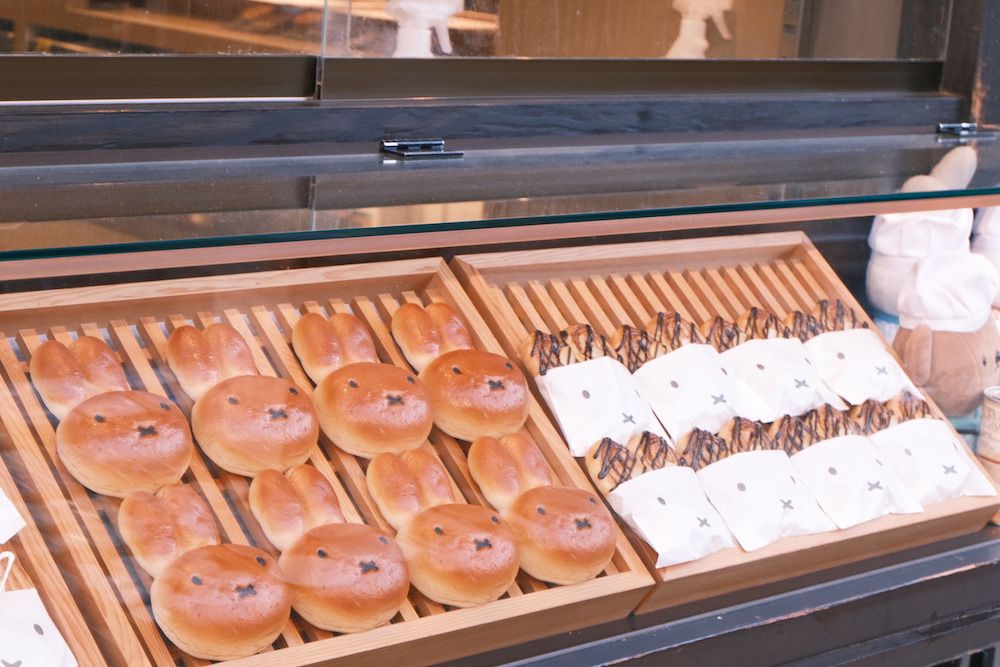 Opening hours: 9:30–17:30
Sip a cuppa at Kurashiki Coffee-kan (倉敷珈琲館)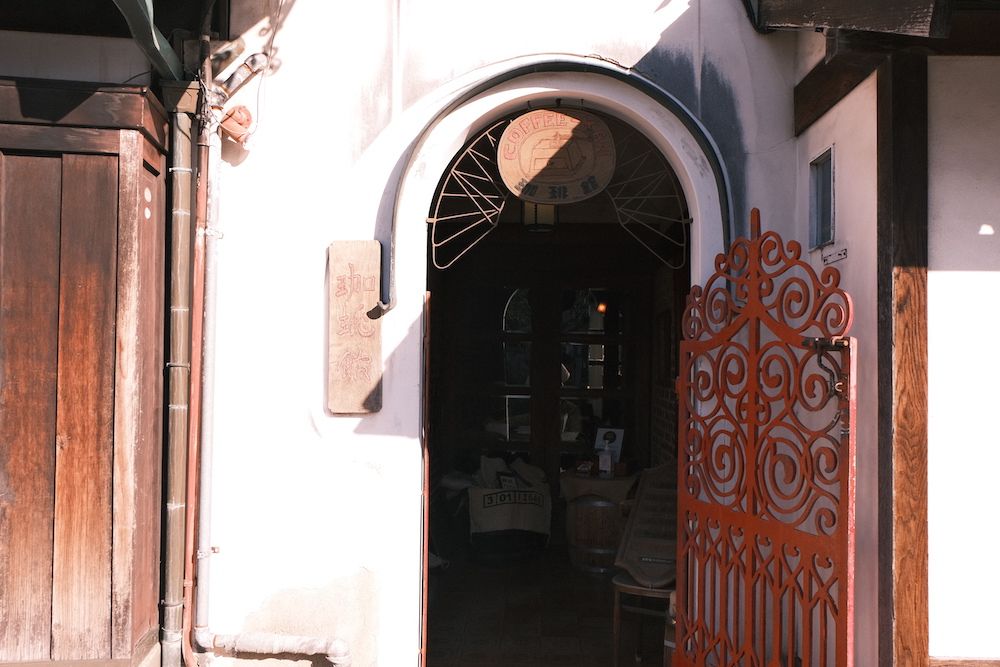 Known for its delicious brews, you can enjoy coffee at this charming kissaten-style coffee shop. The retro atmosphere and garden seats create a harmonious blend of old-world charm and nature's greenery. A must-visit spot for anyone seeking Kurashiki's finest coffee experience.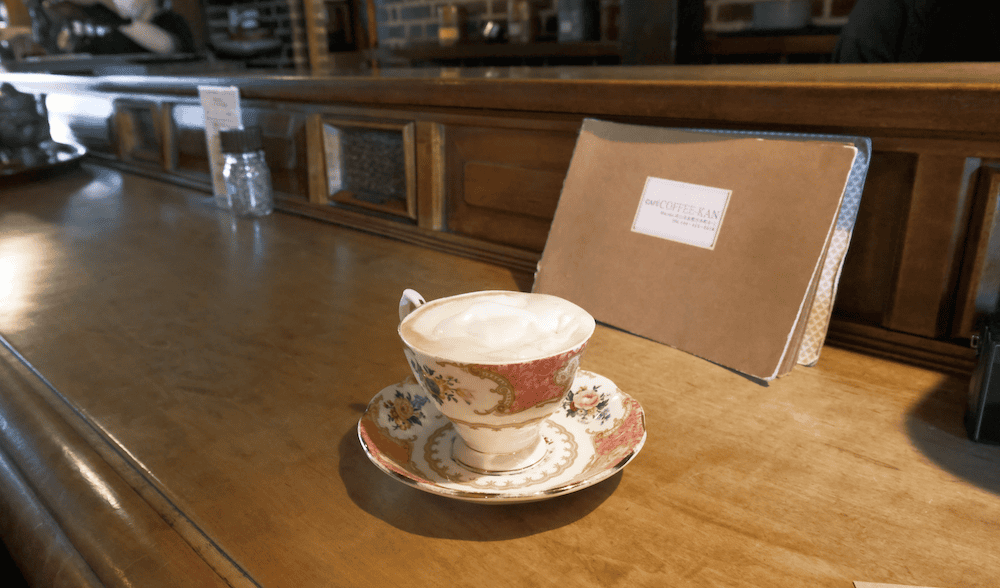 Opening hours: 10:00–17:00
For steamed manju, visit Ohte-Manjyū Cafe (大手まんぢゅうカフェ)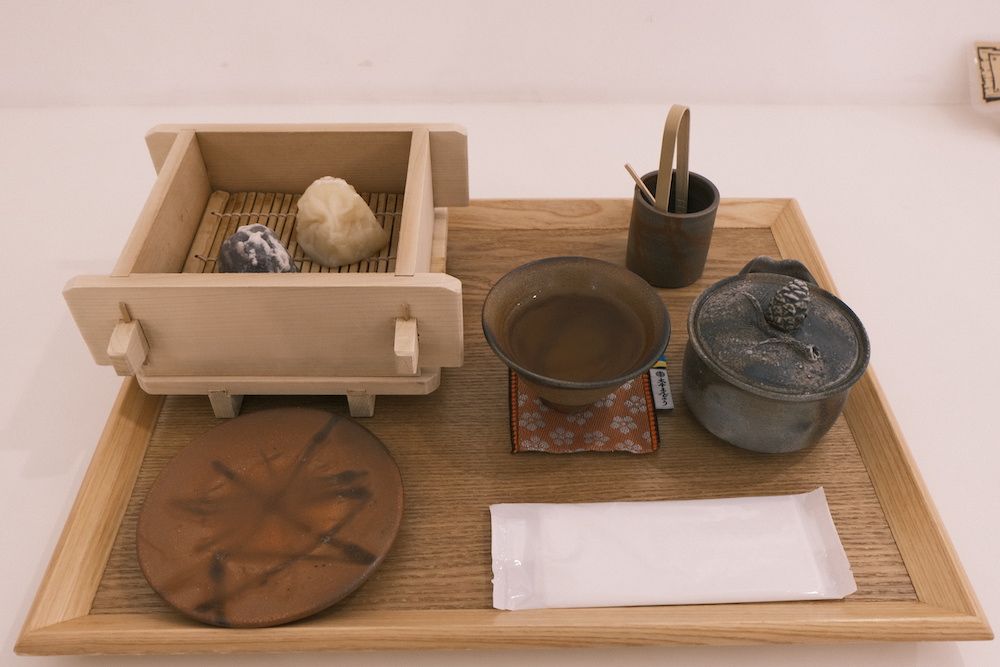 This historical manju shop in Okayama City has a deep connection to its past as it received special favor from Lord Ikeda. Their manju confectionery is a true delicacy. Recently rebranded as a cafe, you can now savor freshly steamed manju on-site. It's a favorite among teenagers and offers a more delicious experience than home-cooked versions. Don't miss the chance to try it, and you can even buy souvenirs to take back home after enjoying the treat in the cafe's cozy ambiance.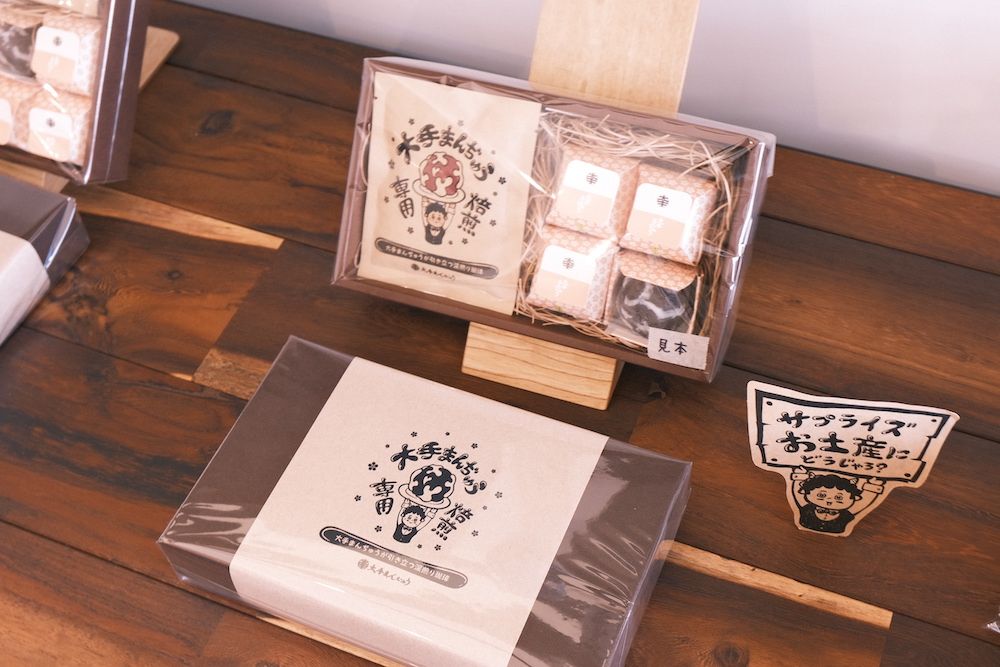 Opening hours: 12:00–17:00 (Closed on Mon, Tue, Wed)
Tully's Coffee in a traditional Japanese building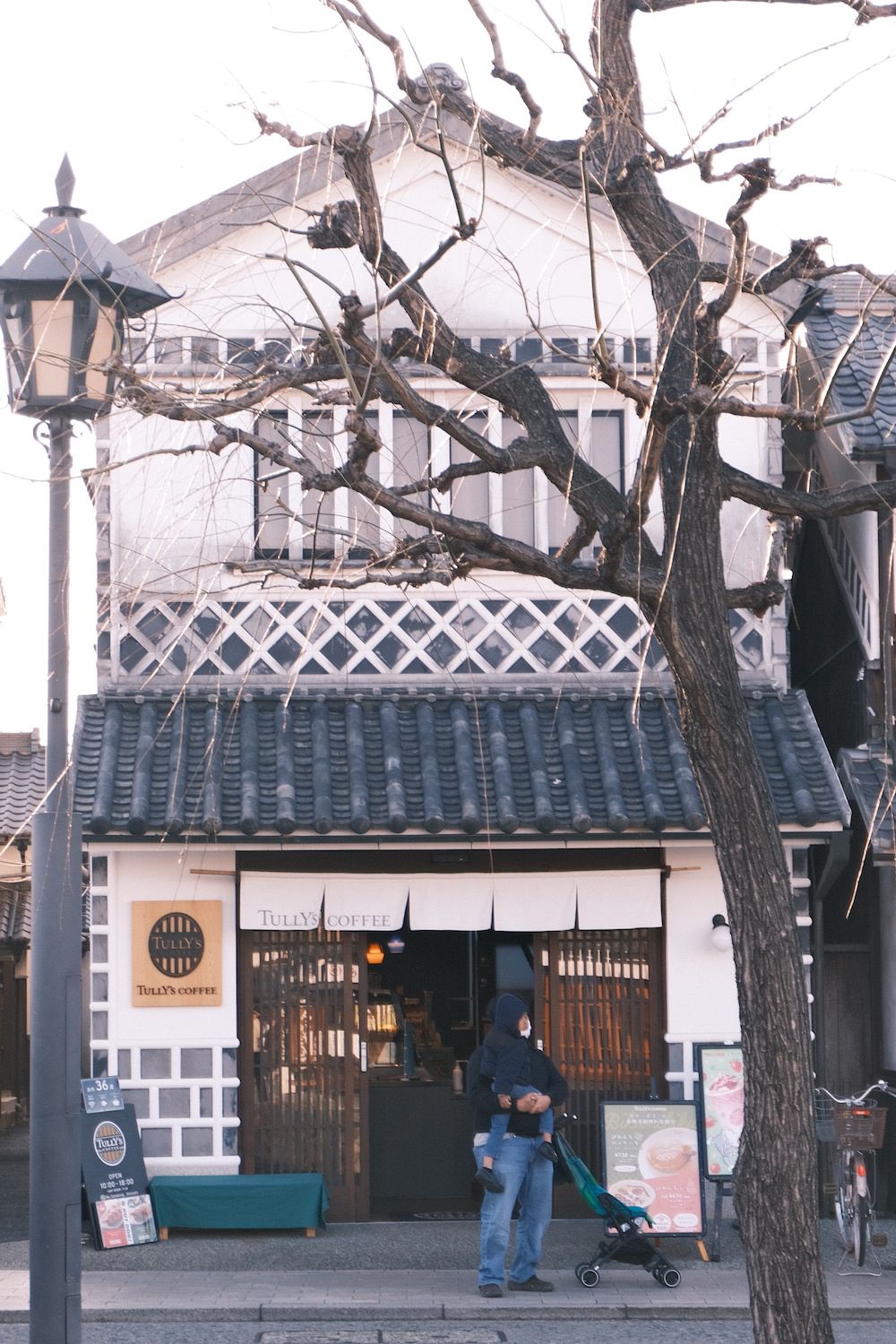 Tully's Coffee is a popular coffee shop with numerous branches across Japan. This particular branch stands out as it is located within a traditional wooden structure and offers a special Kurashiki limited menu. When in Kurashiki, be sure to visit this distinctive coffee shop, boasting a design distinct from its other outlets nationwide.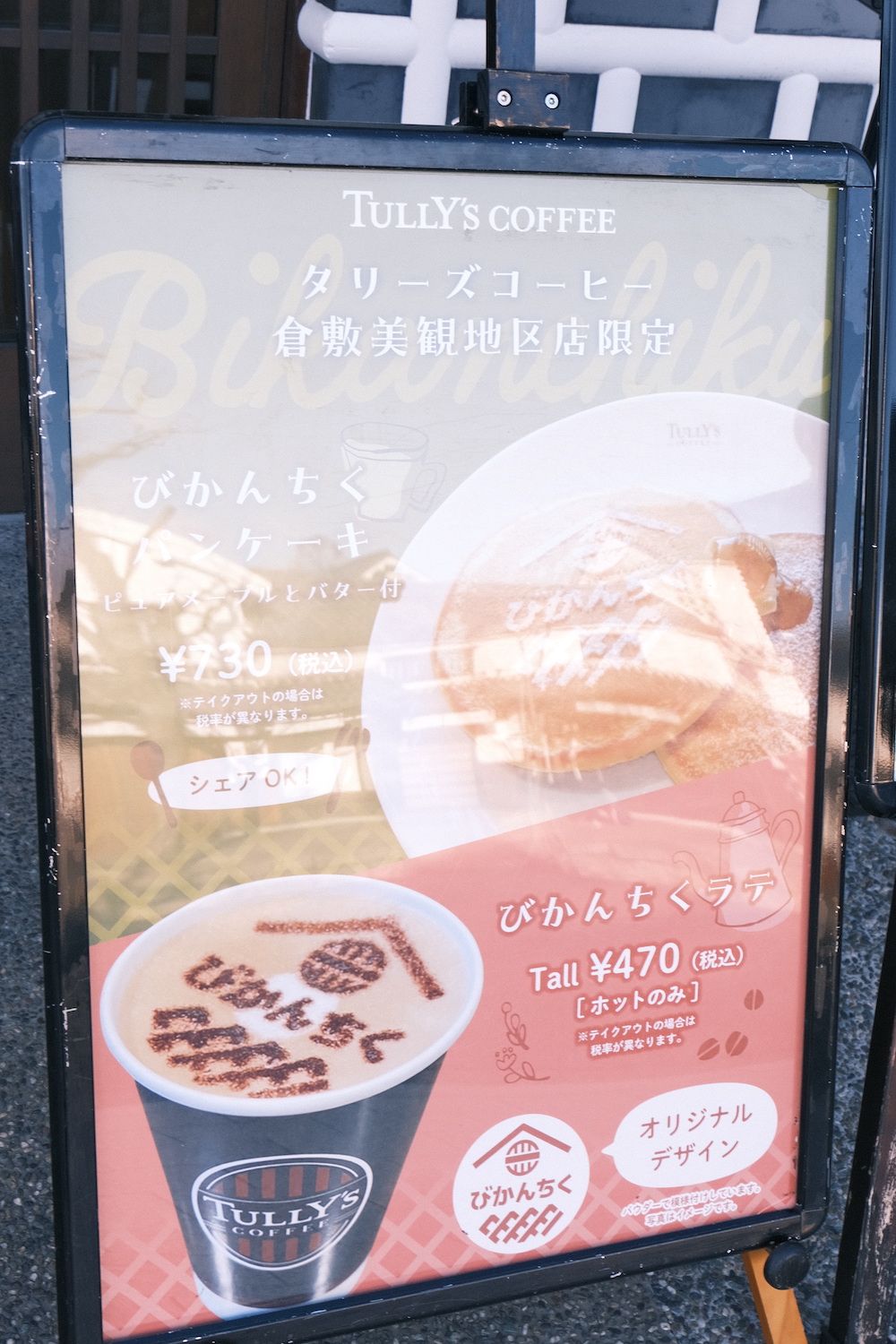 Opening hours: 10:00–18:00
So what did you think of Kurashiki? This enchanting tourist destination allows you to immerse in Japan's rich history and experience the essence of Okayama Prefecture. When planning your next trip to Japan, make sure to include Kurashiki in your itinerary for an unforgettable experience.
---